Maybe your upstairs neighbor plods too heavily on the floor, and that dog chasing a toy sounds like thunder on your ceiling. Maybe the sliding glass doors to your balcony overlook the parking lot, while across the hall, your neighbors have a view of the park. Or maybe you're just tired of climbing five stories in your prewar walk-up building, and you know the garden-level apartment renters are planning to move out.
Whatever the reason, sometimes a small move in the same building or to one just across the street seems like a very good idea. But is it worth it?
To determine whether making a small move makes sense, consider the following four financial and emotional factors.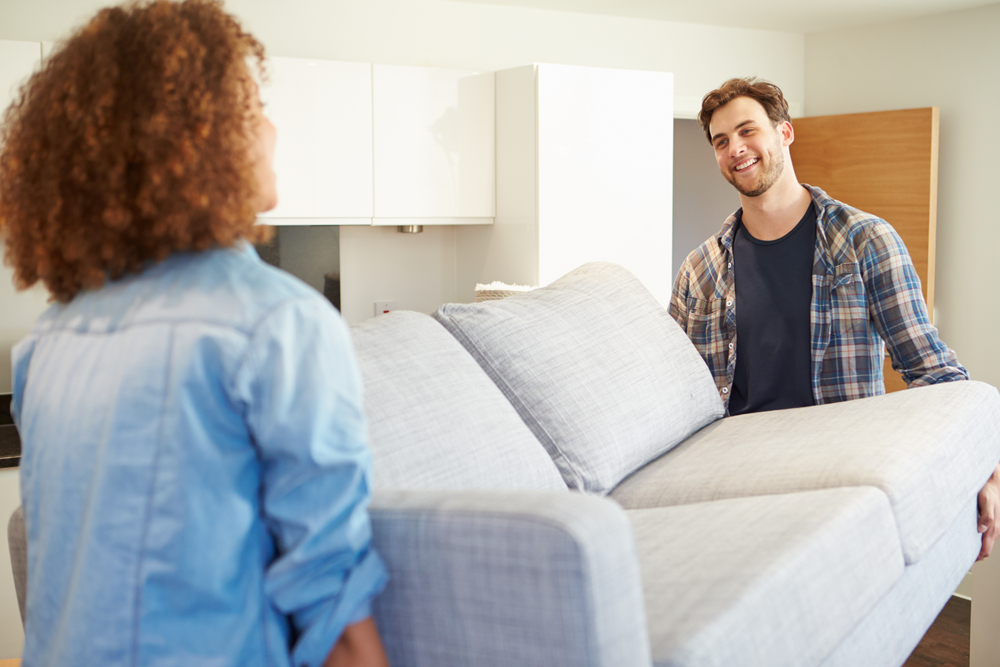 1. Save on rent
A move to decrease rent will probably pay off in the long run if you're looking to stay in the community another two years or more. It's at least worth checking on Trulia. Even if rent is just $100 less across the way, that's $1,200 in savings per year. It won't cost you that much to load up your belongings on a dolly and wheel them across the way. It'll set you back only some time and effort, and if you can recruit a few friends, the toll is even tinier.
2. Upsizing
Maybe you want to move to a larger unit with a breakfast bar and more counter space. Simply feeling more at ease in your kitchen, less cramped, and less stressed might mean you'll cook at home more often. That will result in big savings, even if you eat out only one day less per week. And if the place has an extra bedroom, perhaps you can take on a roommate to share the cost of rent and utilities.
3. Downsizing
Moving to a smaller unit close by might mean less to pay in rent, but even if the rent is the same, chances are, you'll have a slight savings in your heating and cooling costs. A smaller space also means less to clean, which could free up more time for you to devote to your hobbies or your business (and less stress leads to higher productivity).
4. Amenities
Moving to get an in-unit washer and dryer could save you tons of coins. Likewise, an apartment with off-street parking — despite a little more upfront cost for the spot — might reduce your chances of receiving parking tickets or wasting gas circling the block looking for a place to park. If the building across the way has an exercise room and a swimming pool, you could drop your gym membership, and not only would you save on the monthly dues, but you'd also save on the commute to get there. If there is a party room at the building you've got your eye on, you might throw more potluck dinners, which will save you money over dining out with friends. Or perhaps it will just increase your social life, which could improve your mood.
What's been your shortest move? Share your tale in the comments below.