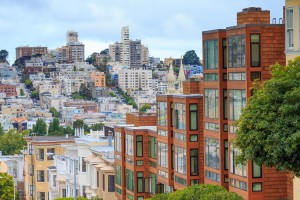 For many Americans who have observed increasing home prices, renting has become an appealing option. But in this market, finding a rental can be tricky too.  According to Trulia's latest Trends report, in February, rents rose 3.4% year over year nationally. In superhot rental markets such as San Francisco, rents are up 14.7% over last year. And in many places, there's a short supply of available units. For those of you looking to brave the current rental climate, here are some critical strategies you'll need to beat out the competition.
Don't put it off till the weekend — Get a jump on the listing! Many units rent immediately, so don't fool yourself by thinking you can wait to preview a place when you're free on Sunday afternoon. Chances are, it will be gone by then. So carve out the time in your schedule and take that long lunch during the week to meet with the landlord.
Use technology to your advantage! — Gone are the days of finding apartments via the classified ads. There are lots of great online tools now such as the Trulia Rentals app for iPhone and Android. Not only can you customize your search and browse on the go, but if you're on an iPhone, you also can get real-time notifications as soon as something new hits the market. The life cycle of a really good rental property can be as short as one to two hours in a superhot market such as the one we're in now, so take advantage of technology to get a leg up!
Ready yourself for the paperwork — It is no longer a renter's market, so you need to be prepared to compete against multiple offers from others. On the low end, landlords now receive one to five applications per rental. If you find a unit you like, be ready to fill out the application on the spot, and don't forget your ID and, yes, even a credit report.
Who loves you? — Have a list of references ready. Make sure to include complete names, addresses, phone numbers, and even email addresses for your references. And make sure all that info is up to date. Landlords with a stack of applications are not going to call your references more than once or twice before they move on to the next applicant.
Have the money ready and bring a check! — In a red-hot rental market, you're going to have to come up with a chunk of cash fast. Have it ready and waiting. I can't tell you how many times people have come to look at a unit only to miss out because they didn't have a check with them. Also, most landlords now want first and last month's rent on top of the security deposit (which can be up to 1½ months' rent in some markets). In Boston, for example, the move-in amount for a two-bedroom at $2,500 a month would be close to $9,000!
Don't stiff your last landlord — Stay on good terms with your former landlord. You may need them as a reference, so don't burn any bridges.
Be upfront — If you have recently come out of a foreclosure or short sale, be upfront. Chances are, the prospective landlord will find out when they check your credit. It is nothing to be ashamed of, but by neglecting to mention it, you will look deceitful. Always have a letter of explanation to accompany any lease application.
Go on credit patrol — Make sure to check your credit before you go apartment hunting. Now is exactly the time to try to get any mistakes taken care of. And if there are any blemishes on your credit, have a letter of explanation handy.
Brush up — It never hurts to meet a prospective landlord with your best foot forward. Look presentable and make a good first impression. Remember, these days you've got competition.
Ask questions — Remember, as much as a landlord is interviewing you, you're interviewing them. Ask about the building, other tenants, the management company, and whether the owner personally takes care of the building. Don't forget to ask about parking, laundry, and amenities.
Have your answers ready — Make sure you have reasonable and honest answers for these key questions. Why do you want to rent this unit? Where did you live before, and why are you leaving that place? Do you have any pets? Do you work from home or go to an office? What are your regular hours? Are you quiet?
Who pays for what? — Make sure you find out exactly what you're paying for and what the owner pays for. Do you pay all utilities? Or does the landlord or building pay the water bill? Who pays the gardener if there is one? If the answer gives you some extra wiggle room in your budget, you can always offer to pay a few dollars more to beat out the 10 other applicants.