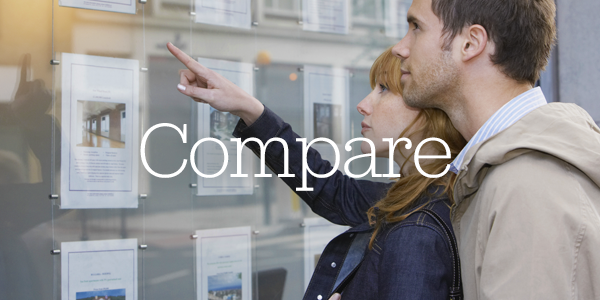 Step 3: Compare
Visit properties — and ask lots of questions
First things first: Make yourself available. Again, some rentals are snapped up lightning fast, so squeeze in that lunchtime visit if you can!
If you're viewing a model unit, ask how the specific apartment for rent might differ.
While you're there, take pictures to jog your memory and help determine how your furniture will fit.
Bring a trusted friend or family member. They might think of questions you forgot to ask.
Keep in mind that one of the best ways to evaluate a property is to talk to neighbors. They'll have the real inside scoop on parking, building management, noise levels, etc.
Before you leave, ask about upcoming specials or rentable items like furnishings. And inquire about what's recently been upgraded — and what items still need fixing.
Go back to the drawing board
No, we're not talking about starting over, but we are talking about taking a look back at your initial set of rental criteria from step one.
It's easy to get caught up in the excitement of visiting a really great rental, especially when the clock is ticking. But before you apply, take a breath, and make sure the place (1) fits comfortably into the budget you've designed for yourself, (2) has the must-have amenities you require, and (3) is located in — or at least near — your desired neighborhood.
Be decisive, but don't let a high-pressure situation cloud your judgment.
Prep paperwork ahead of time
This step is essential. Scoring that apartment requires a load of documents, and most landlords won't wait while you fumble to get everything in order. Here's a list of things you might need:

employer letter
recent pay stubs
tax returns
bank statements
references
previous landlord information
photo ID
Step 1: Discover
Step 2: Search
Step 3: Compare
Step 4: Sign