'Moving can be one of life's most stressful tasks. Not only is packing up your belongings a hassle, but relocating to a new area can strain your relationships and finances. Before you move, though, you've got to search for a new place to live — and that doesn't have to be so tumultuous. In fact, finding the right rental can be exciting and downright fun.
To make things easy, Trulia has simplified the search process by creating a Renter's Checklist. There are four simple stages — discover, search, compare, and sign — designed to ensure that even a novice renter can find the best place to live. If you have other apartment-hunting tips, we'd love to hear them in the comments section below.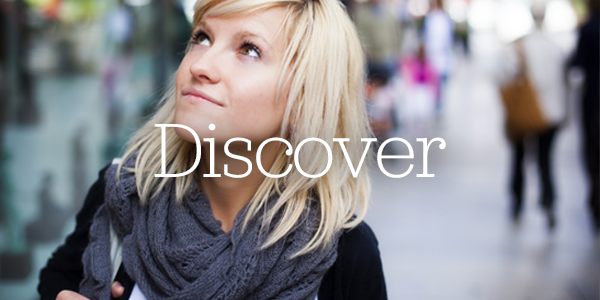 Step 1: Discover
Choose a neighborhood
When it comes to your move, the first (and most important) thing to consider is location, location, location. Having trouble narrowing it down? Use Trulia's Neighborhood Map to check crime, nearby amenities, local schools, and commute times.
Talk to friends: They can be a great resource if they live close by. They might even get early leads when neighbors are moving and connect you before the unit goes on the market.
And don't forget to visit your desired area at different times of the day to get a feel for activities and noise levels. The block may take on a whole other feel after dark.
Manage your money matters
When calculating what you can afford, similar to calculating a mortgage, there's a formula for finding that magical monthly rent number: simply divide your gross annual income by 40 to determine the maximum you should spend each month.
Before you sign a lease for the full amount you calculated in the previous step, consider whether utilities like gas, electric, sewer, water, and garbage removal are included.
Factor neighborhood-specific costs like transportation, dining, and entertainment into your budget as well.
Start saving. These days, on top of a hefty deposit, landlords often require first and last month's rent. To put it another way, on a $1,500 per month rental, the move-in cost could be as high as $4,500. And if you have a pet, there's usually an additional damage deposit. That's a whole lotta dough.
Check your credit ahead of time. You'll be hard-pressed to find a property manager who isn't going to look at your score to determine whether you're a worthy renter. Knowing where you stand as early as possible means you can work to improve it or, at the very least, be prepared to defend yourself if a landlord has an issue.
Determine your rental criteria
Figure out how many bedrooms and bathrooms you need — and can afford. Then decide on the type of home you want: Will an apartment, townhouse, or detached home be right for your family or group of roommates?
Next, write down your deal breakers and must-have amenities. Do you require a washer and dryer in the unit? Will you need extra storage? Is parking a priority?
Then think about how long you expect to live there. If you plan to stay put, some landlords will give you a break on your monthly payment (up to $200 per month!) for a longer lease term.
Step 1: Discover
Step 2: Search
Step 3: Compare
Step 4: Sign