With Father's Day around the corner, it's the perfect time to ask: What exactly is a man cave today, anyway? Traditionally, it was all about making an escape, but these days, the man cave includes more than a room of one's own—it's prime real estate where a guy can pursue his passions and spend QT with  friends. Let's be real: Where else can a man binge watch every episode of Bourdain or jam to Bruce on full blast with his friends? In honor of the holiday for all dads, Trulia has rounded up a not-nearly-complete but completely fascinating selection of man caves currently found in homes for sale across the country.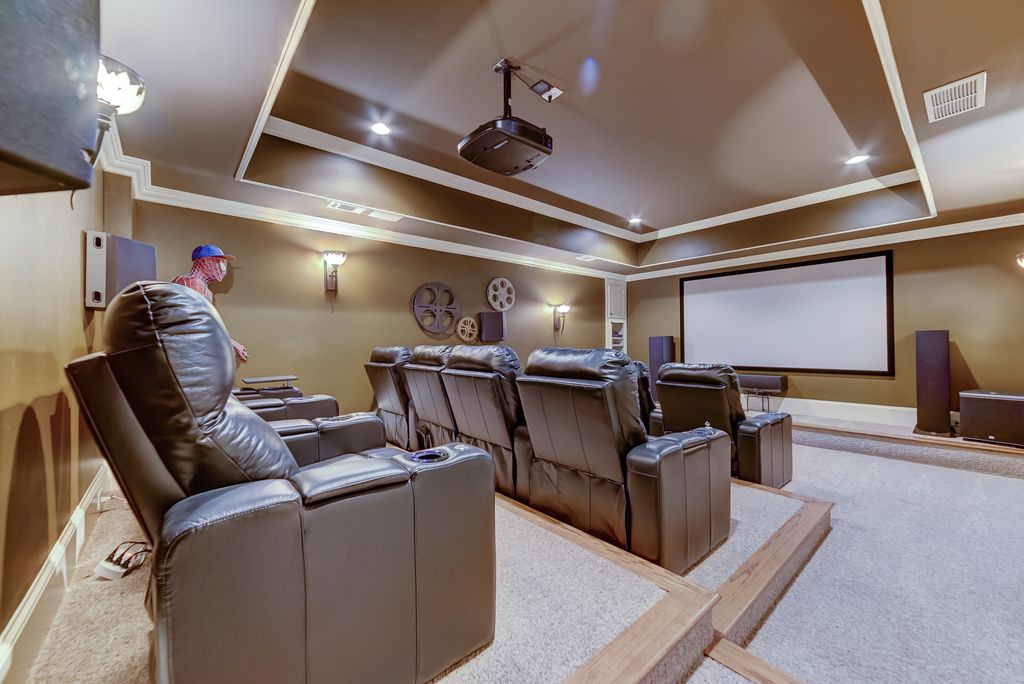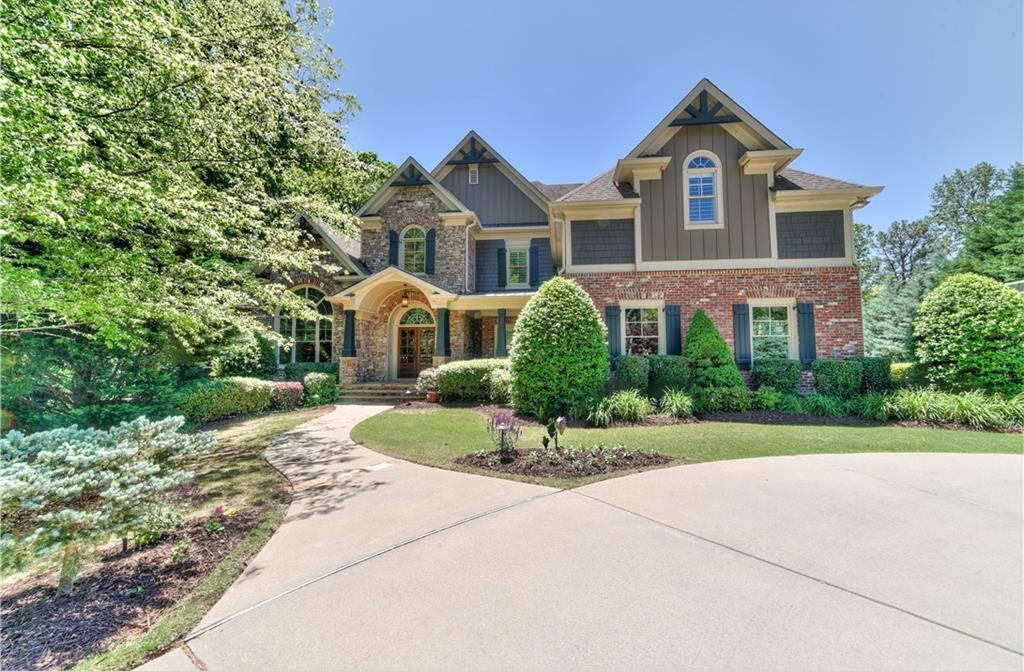 For the big screen binge-watcher
$1.395 million
225 Wood Falls Dr., Cumming, GA 30041
If the man in your life can carry on an entire conversation using movie quotes, then this is the man cave for him: a custom home in Creekstone Estates, GA with its very own 10-seat movie theater. Equipped with speakers and three rows of reclining seats, this home-audio arrangement is free of the texting teens and squeaky seats at your local multiplex. It's also just one luxe detail in a stunning house situated in the family-friendly town of Cumming, a 45-minute drive northeast of Atlanta, where a full 89% of the neighbors are also homeowners and the median age is 37 (a prime crowd for a Pulp Fiction viewing or a Game of Thrones-athon).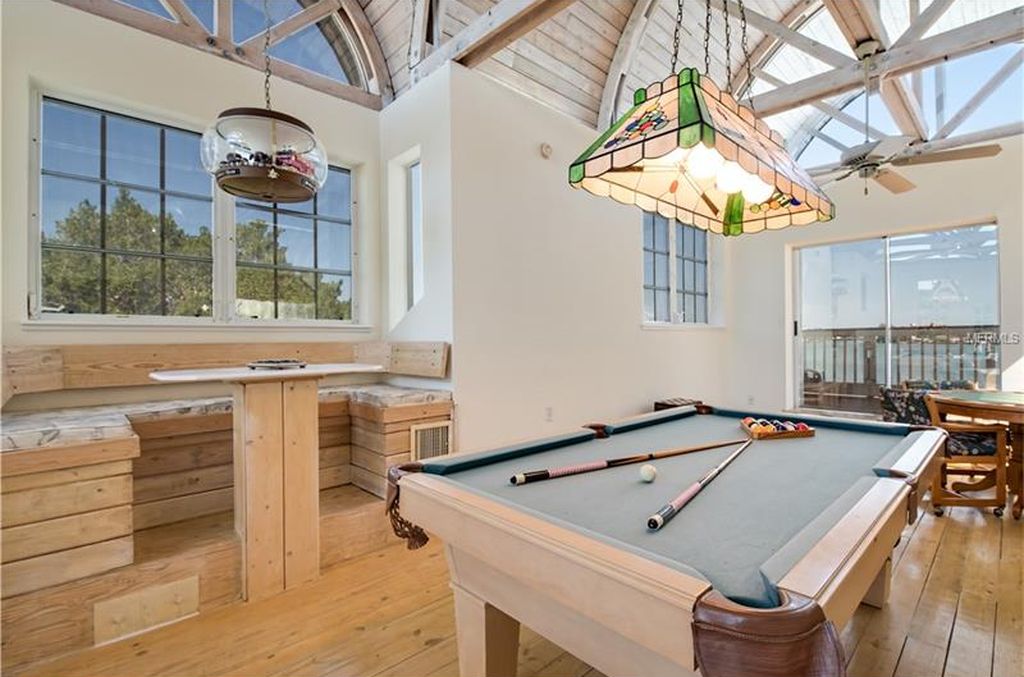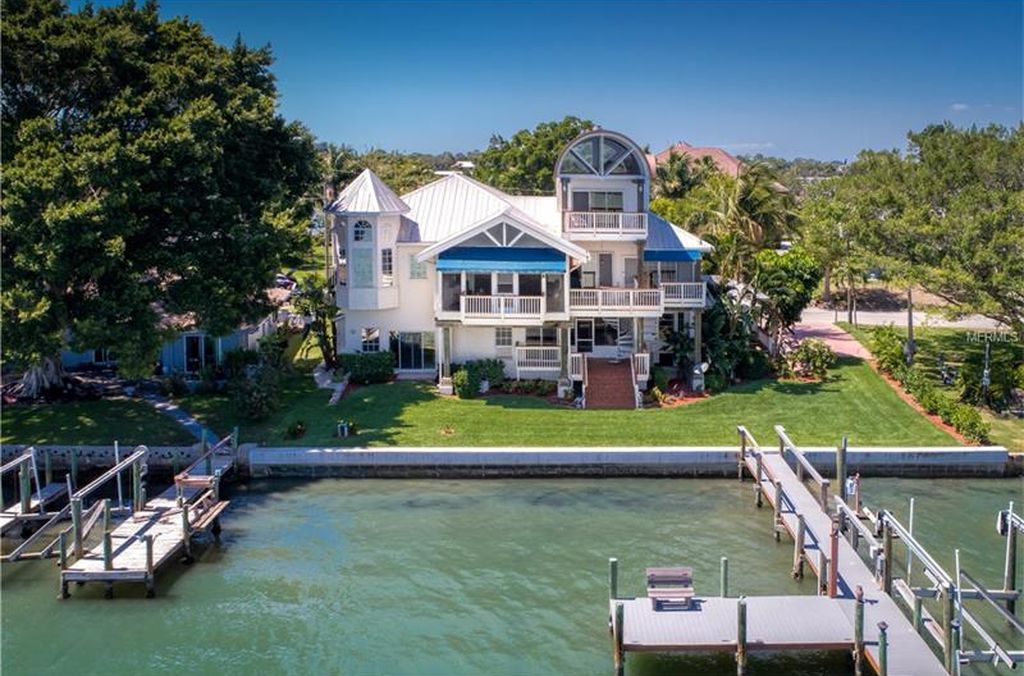 $1.696 million
321 Sunrise Dr., Nokomis, FL 34275
Spectacular views abound at this three-story waterfront Nokomis home, but the best is undoubtedly from the billiard room. Designed to be bright and airy, the room is surrounded by huge windows looking out on the Gulf of Mexico. Players can enjoy the natural beauty of a Florida sunset as they hunt down the 8 ball. The coastal Florida town is a 30-minute drive south of Sarasota on a prime stretch of Key.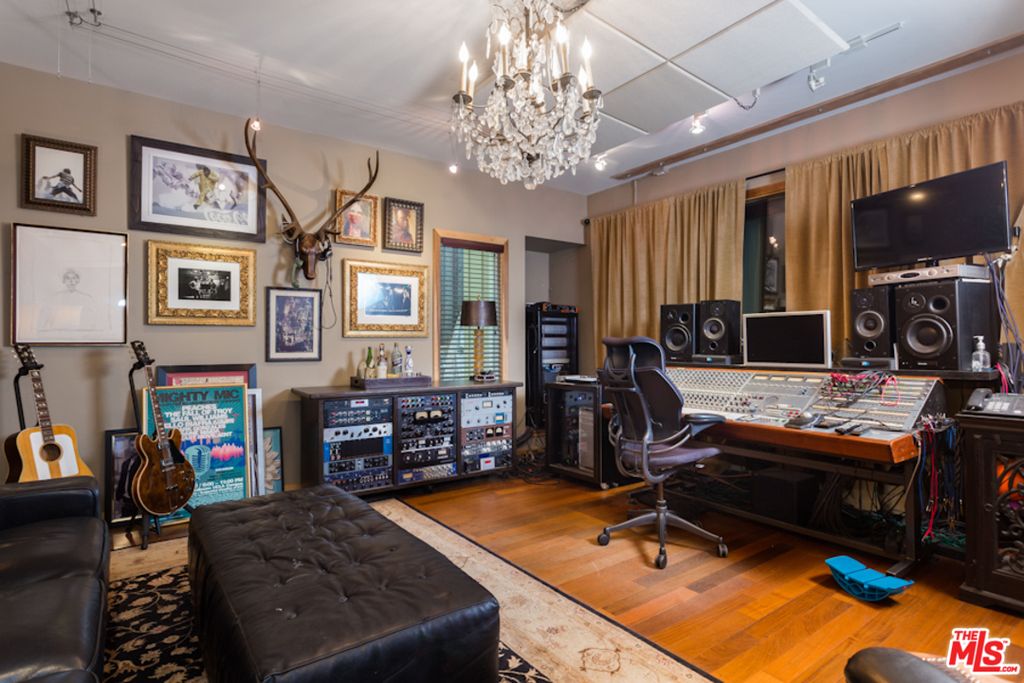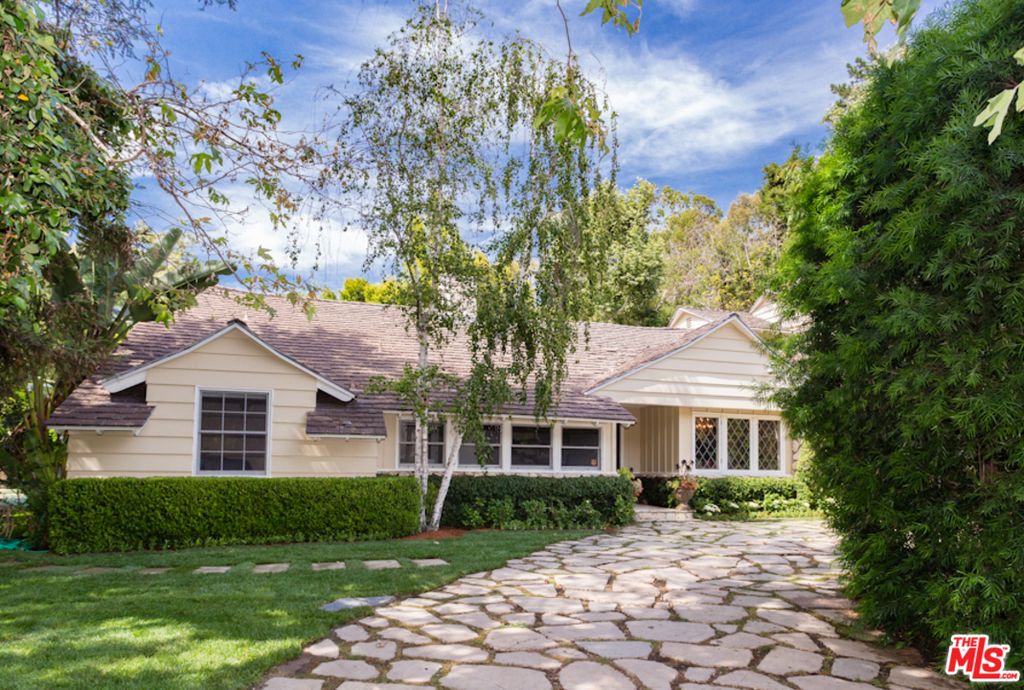 $5.495 million
2550 Mandeville Canyon Rd., Los Angeles, CA 90049
Dads who dabble in music will know the pain of having to jam out quietly, lest they disturb the neighborhood or a sleeping baby. So any budding guitarists will love the opportunity to crank it up to 11 in this expertly-soundproofed studio and mixing room. Located in the center of this 5-bed, 6-bath LA home, the studio gives an unexpected edge to this otherwise traditional home located in the beautiful Mandeville Canyon area of LA's affluent Brentwood neighborhood, where your neighbors include Dr. Dre and Gwyneth Paltrow.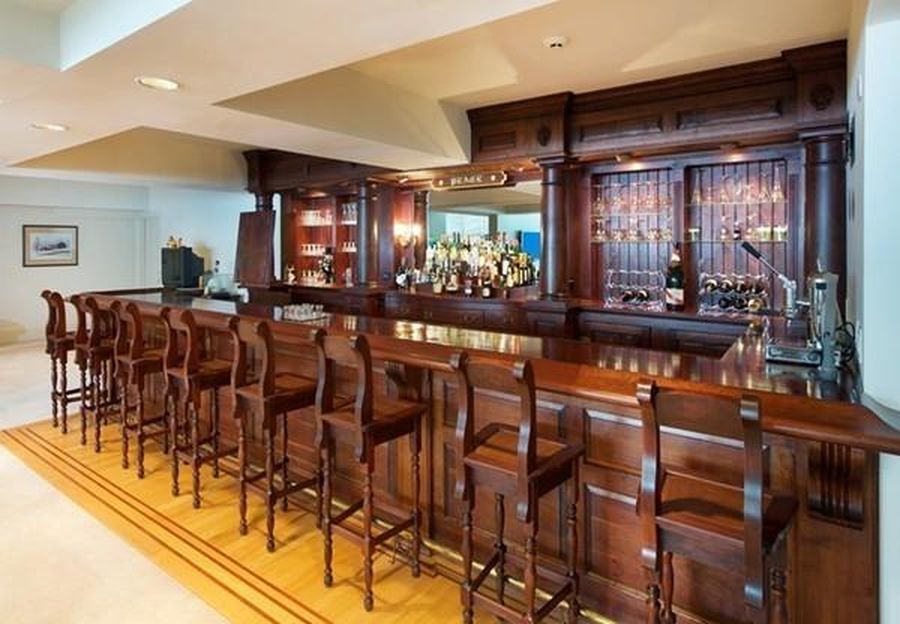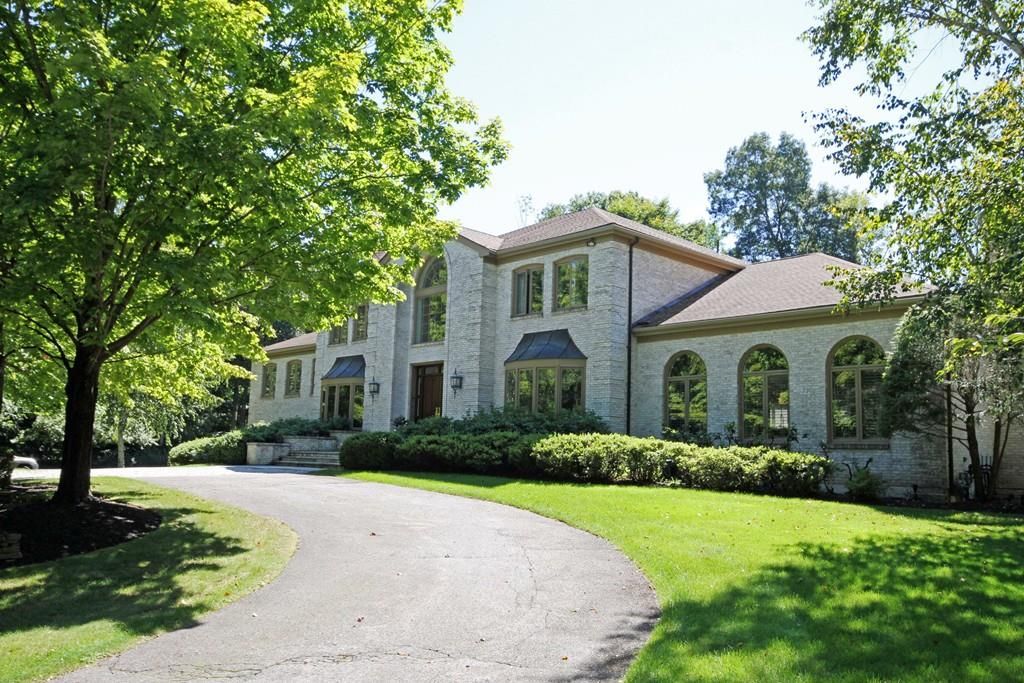 For the Norm—and his friends—in your life
$1.829 million
20 Apple Ridge Dr., Natick, MA 01760
If your guy loved the show "Cheers," he'll be bowled-over by the in-house pub in this updated, 5-bedroom, 6 bathroom single-family house. Located on the house's walk-out lower level, the English-style pub looks like a corner of the famed Boston bar, complete with handsome dark wood and stools for eight friends. The town ofNatick, MA was once home to the large Carling Brewery and today has a small downtown with an arts center and a few taverns, and the bulk of the area is rural in a scenic, New England way.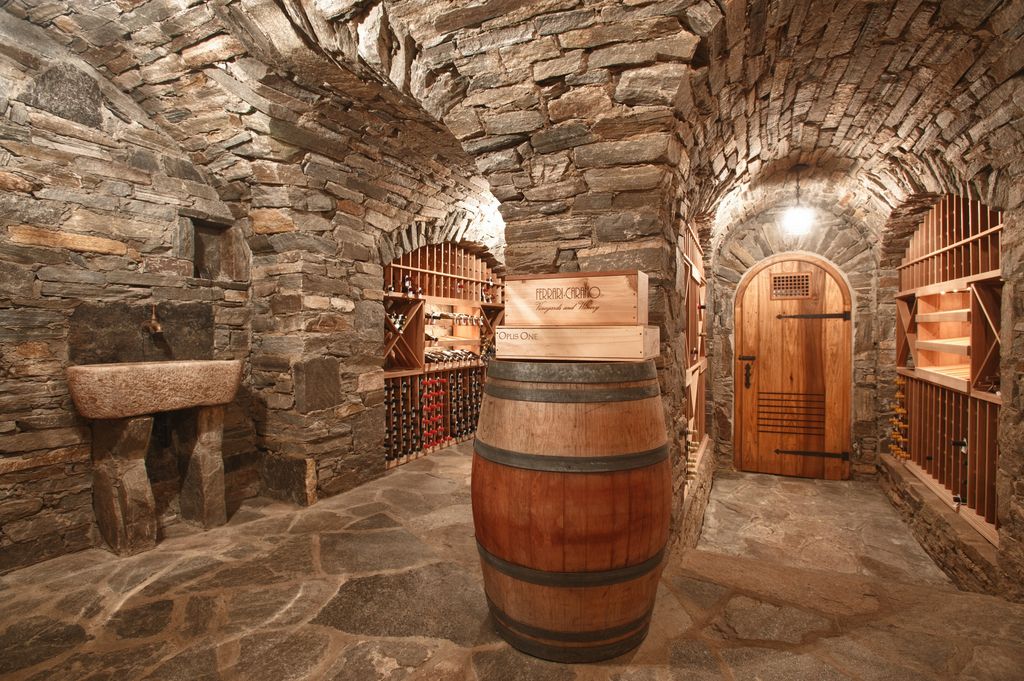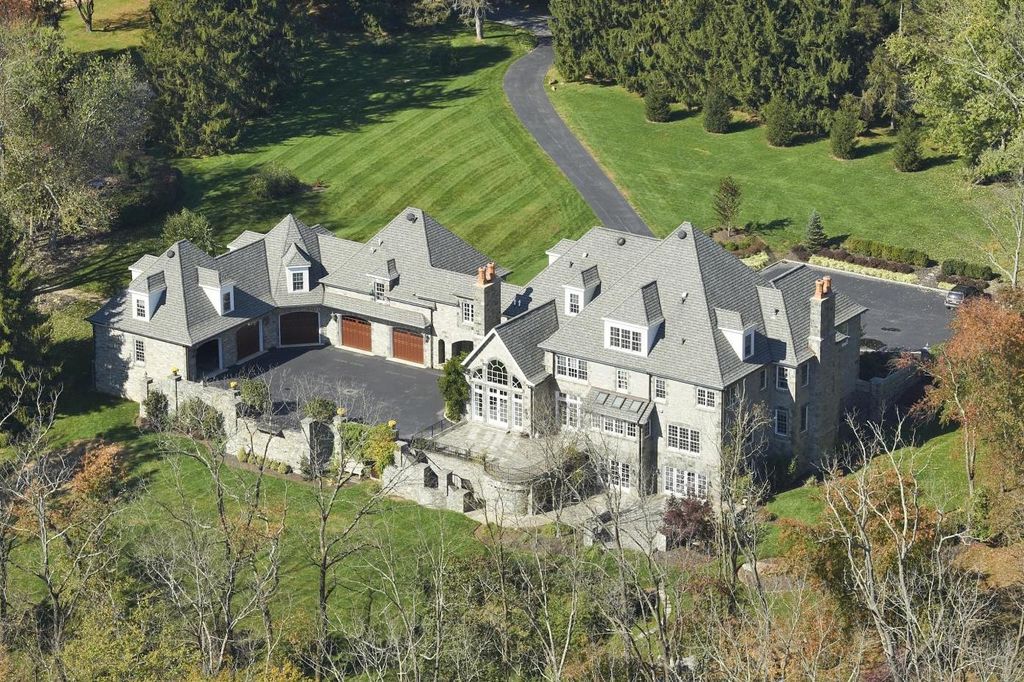 $3.5 million
141 Center Mill Rd., Chadds Ford, PA 19317
If he can rattle off the pros and cons of worldwide wine regions faster than he can list his children's middle names, we've found a wine room that'll leave him speechless. With room for 1,200 bottles and stone walls straight out of Tuscany, the impressive wine room of this 7-bedroom, 9.5 bath Chadds Ford, PA estate is a space he'll never, ever want to leave. As a bonus: the town of Chadds Ford is near an impressive number of wineries, including three—Paradocx Vineyard, Galer Estate Vineyard and Winery and Chaddsford Winery—all within a 10-minute drive. Cheers to the good life!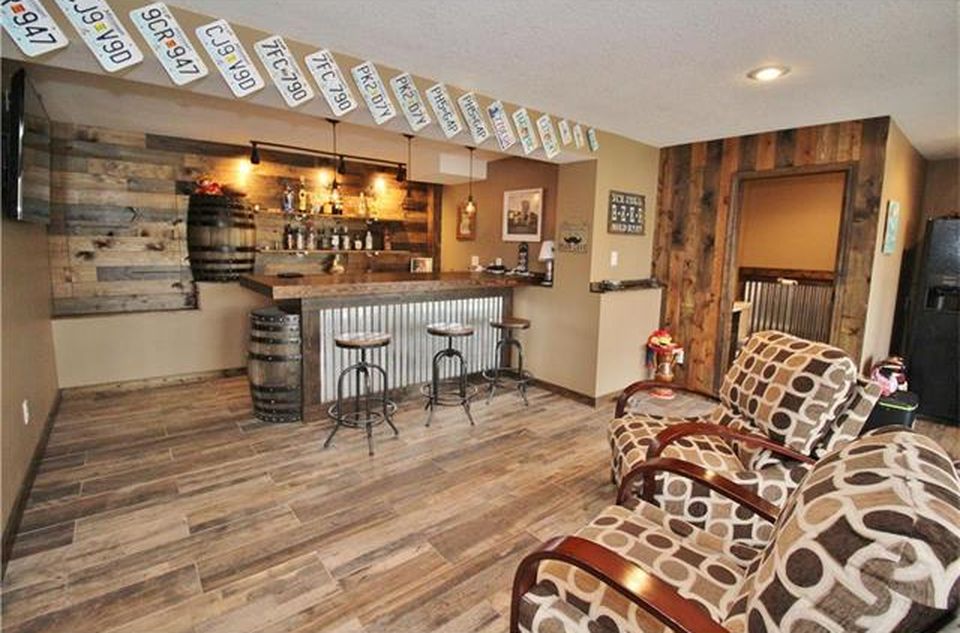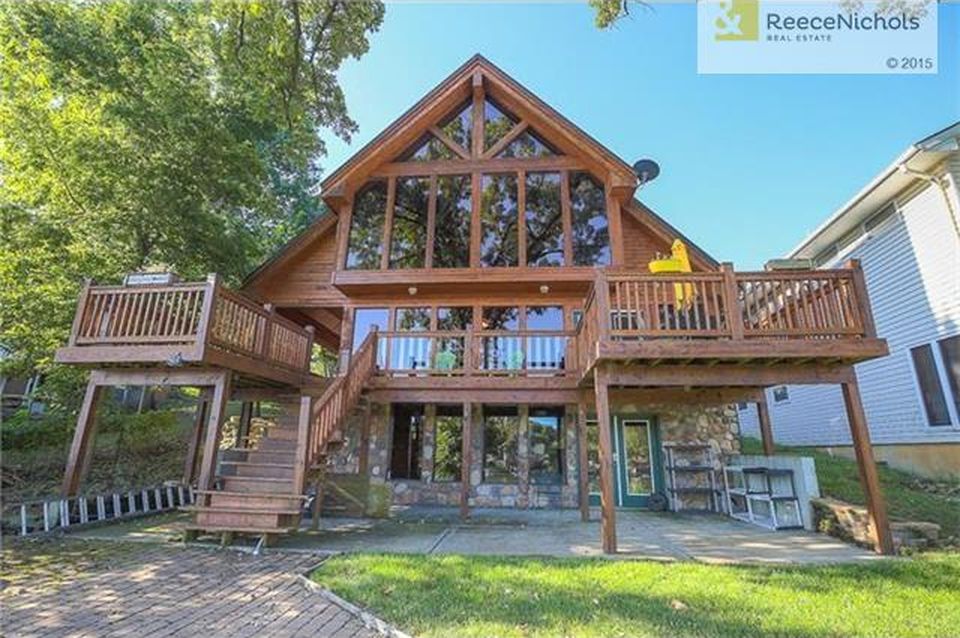 $494,000
27 Beach Dr., Lake Tapawingo, MO 64015
Decked out with industrial details like galvanized metal panels and aged oak barrels, the wet bar inside this rustic-modern waterfront home in Lake Tapawingo, MO looks like something out of a local watering hole. It's a convenient perk for a fun-loving guy to have in his home, as the small town of Lake Tapawingo doesn't have a ton of local bars and restaurants. (He'll have to head over to nearby Blue Springs for that.)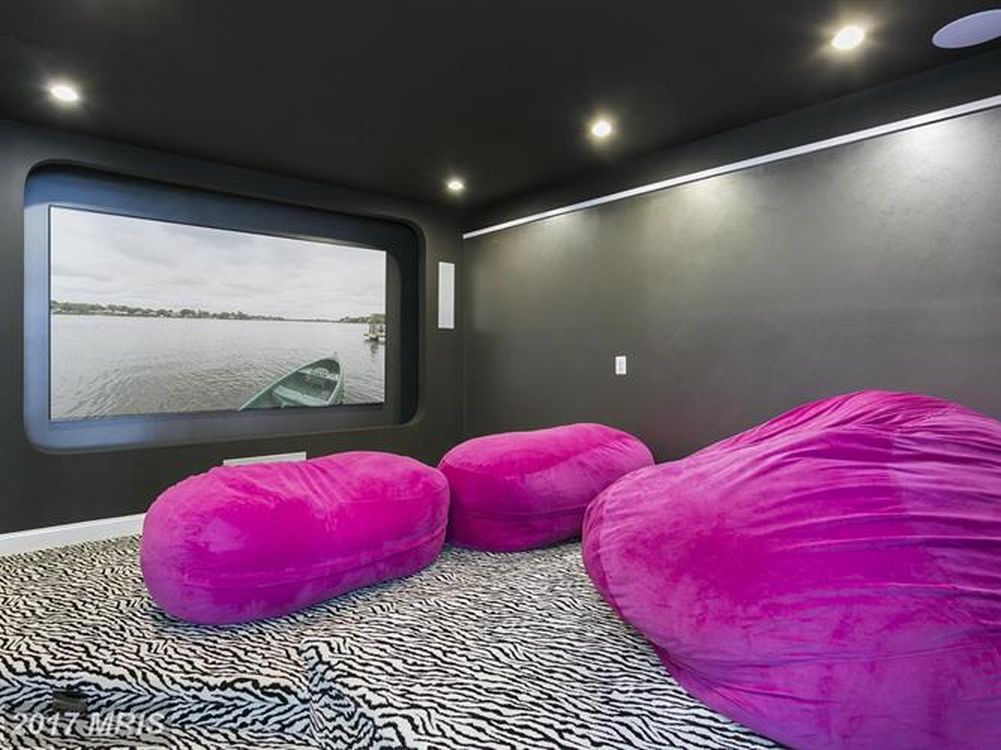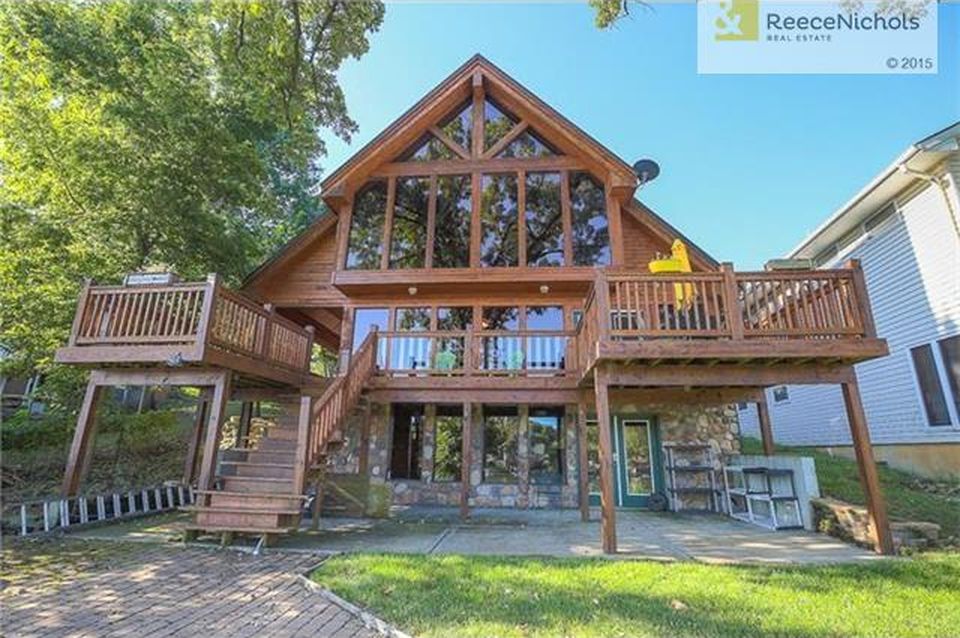 For the chillaxing cinefile
$674,900
952 Nabbs Creek Rd., Glen Burnie, MD 21060
For dads who like having their seats and snacks "just so," this ultra-modern home theater—situated in a spacious Glen Burnie, MD waterfront home—isn't limited by a layout with fixed seats. Rather, your dude has the option of choosing his own movie-watching seats in this custom-built theater, or adding a bar to the side of the room. If he ever finds he needs to come up for a little fresh air between films, the house's location within a woodsy suburb of Baltimore offers plenty to do outside.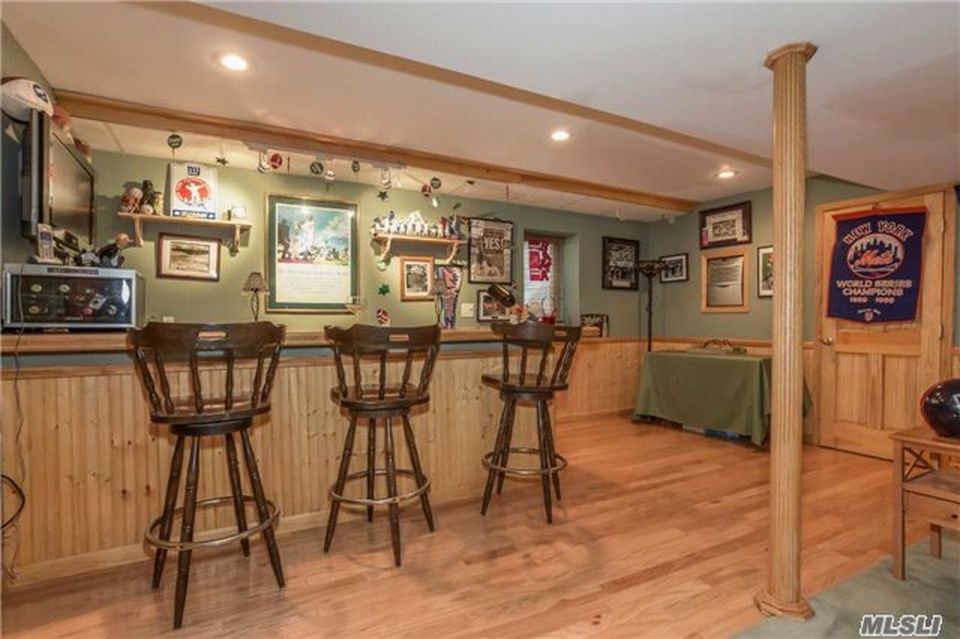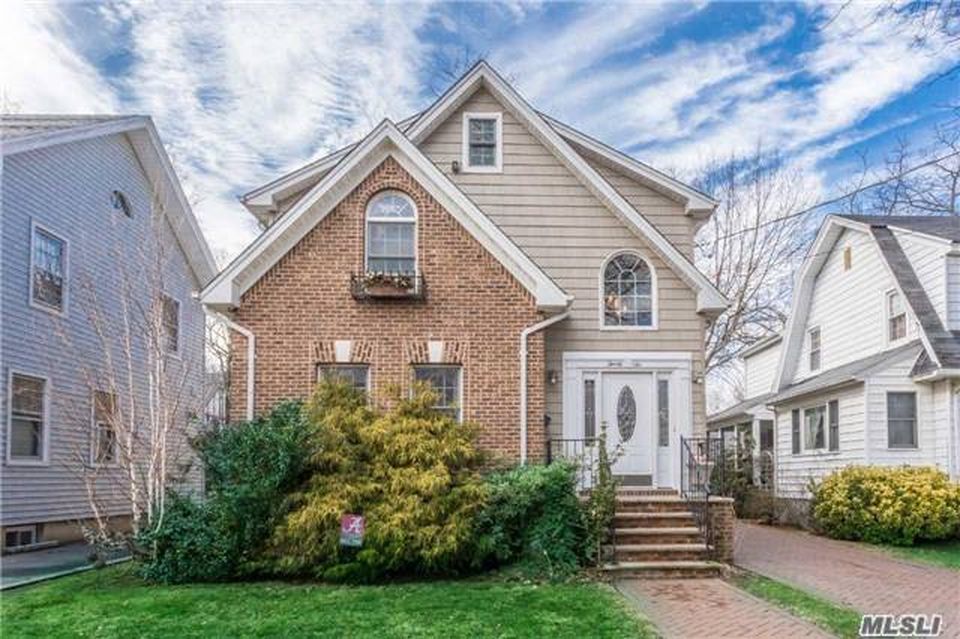 $899,000
26 Elm Ave., Floral Park, NY 11001
Kevin James, eat your heart out. The basement sports bar inside this 4-bedroom custom Queens home is a blessing for watching games in peace — especially during playoffs season. It's also an oasis for dads who have to schlep from Queens to Manhattan for work and brave long commutes on a daily basis. (Luckily, Floral Park also has its own stop on the Long Island Railroad for those that live close enough to the station.)
Do the men in your life have impressive man caves? Tell us about them in the comments below.