New home sales in January start off the year strong at a seasonally adjusted rate of 494,000, which is down 9.2% month-over-month and 5.2% year-over-year. However, all new home sales numbers from the U.S. Census are extremely volatile: the margin of error is wide and often includes zero, which means we can't be certain whether the month-over-month or year-over-year changes actually increased, decreased, or stayed flat.
A better number to look at is the 12-year rolling total, which is up 11.9% year-over-year but down 0.4% month-over-month. This reflects a slow but steady increase in demand from homebuyers as well as increasing confidence of homebuilders. It also a positive sign for the U.S. economy headed into 2016, as new home sales leads to new construction and consumer demand for housing-related goods and services. Despite the positive news, new home sales remain at about 24% below the 50-year average.
Today's numbers also show that the share of new home sales not started ­ in other words, homes purchased off a plan continue to hover near a 10-year high. Why? The inventory of existing homes continues to fall. Low existing inventory likely pushes prospective buyers away from existing homes towards new homes, and as new home sales rise, this allows builders to sell more new homes off plan.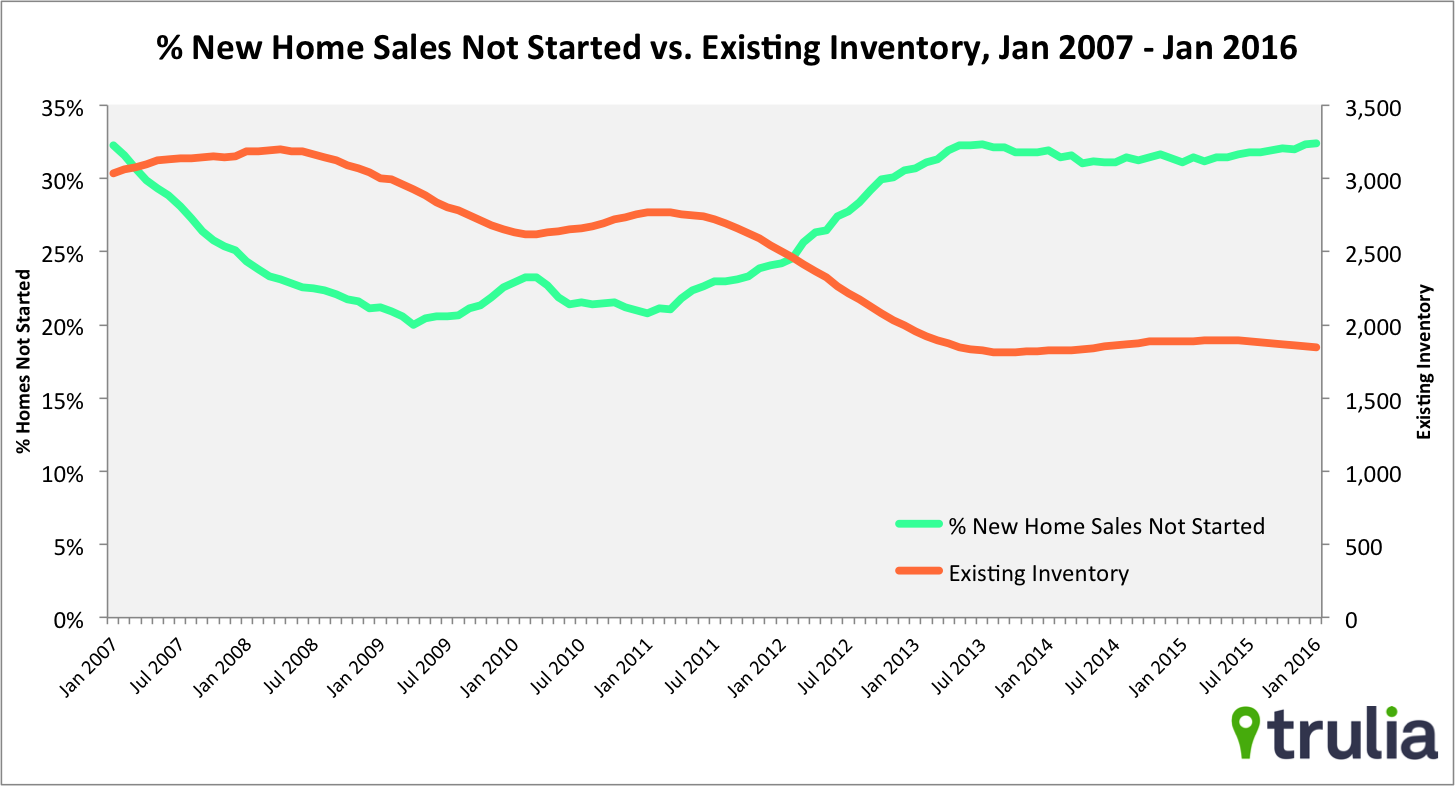 New Home Sales Summary:
New home sales in December were down 5.2% year-over-year, and 9.2% month-over-month, but both of these numbers aren't statistically significant.
The 12-month rolling total of new home sales were solid: January 2016 totals were up 11.9% but down 0.4% month-over-month.
The share of new home sales purchased off a plan continues to hover near a 10-year high of 32%.