A potential change to the federal government's role in the housing market – specifically a 14% cut to the Department of Housing and Urban Development budget — could worsen housing shortages in major markets and dampen economic growth.
HUD administers programs that support the provision of affordable housing choice (Section 8, Section 202 and Section 811 Programs), facilitates growth of jobs and public services (Community Development Block Grant Program) and encourages redevelopment (Brownfields Economic Development Initiative) in communities where they're needed most.
The budget cuts to these vital programs that the Trump administration is considering could undermine the housing market recovery in communities where affordable housing, economic opportunity, public services and community development is undersupplied by the private sector. Moreover, these budget cuts could put nearly 8 million Americans in both inner-city and suburban communities at risk of losing their public housing and nearly 4 million at risk of losing their rental subsidy.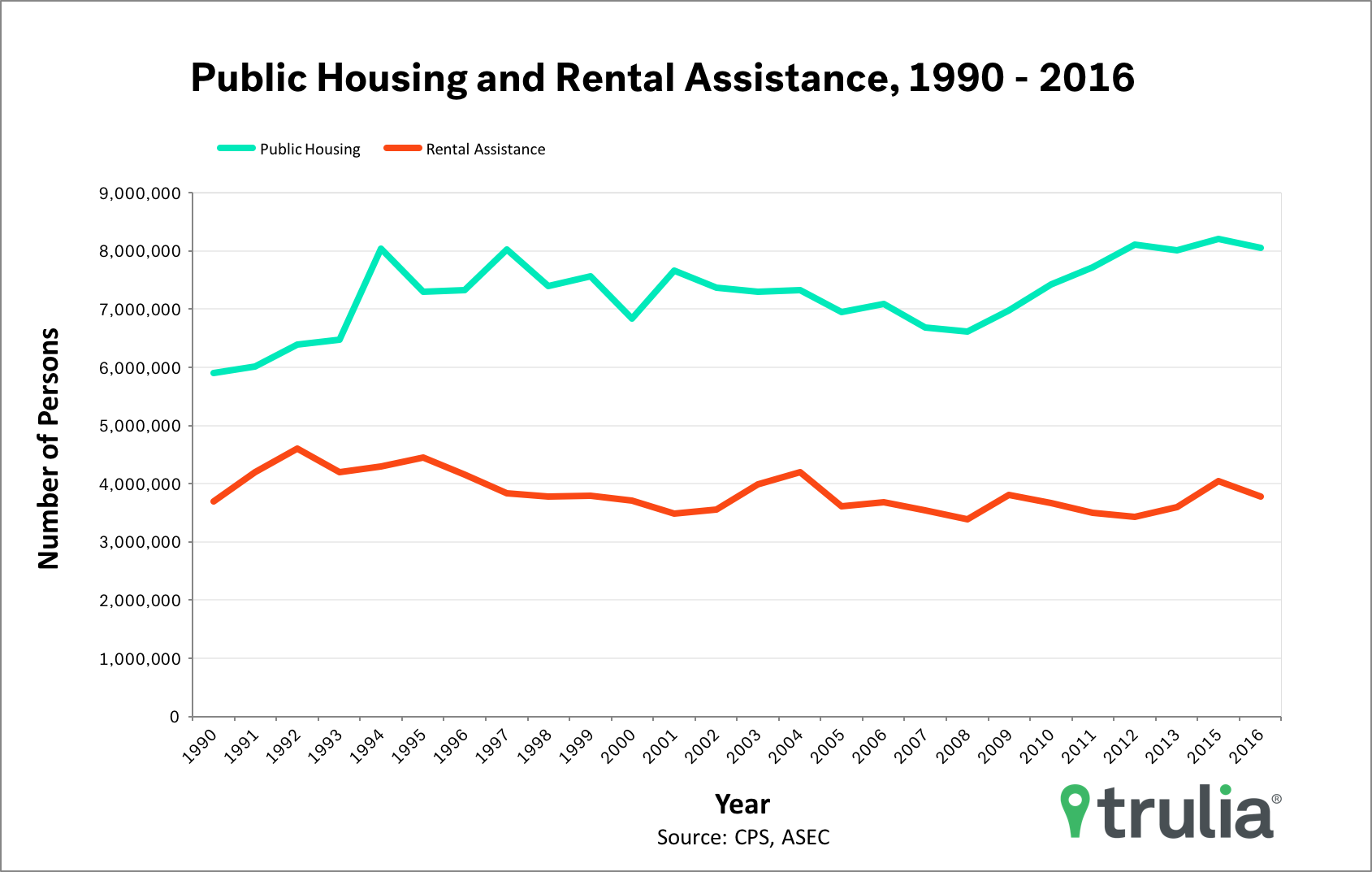 HUD should reconsider the proposed $6 billion budget cut for these programs and pursue policies that would help the market help itself. For example, Trulia's research shows:
New home construction in the U.S. is just 62% of historic norms;
Local delays in the building approval process and resistance to new development prevents much-needed housing from being built in markets where it's needed most; and
Local resistance to affordable housing projects on the grounds that these projects reduce nearby property values is unfounded.
Further, cutting such programs could reverse the progress that has been made in reducing racial and housing choice segregation over the past five years. Last, we fear that such cuts could ultimately dampen economic growth by increasing housing stress for working-class Americans – teachers, firefighters, healthcare workers and more — who are vital for supporting higher-paying base industries in their respective markets.