Today's Census Homeownership and Vacancy Survey release provides optimism that the homeownership rate hit is flattening. The Census' seasonally adjusted homeownership rate in the first quarter decreased slightly to 63.5% from 63.7%, but the change is not significantly different from a year ago.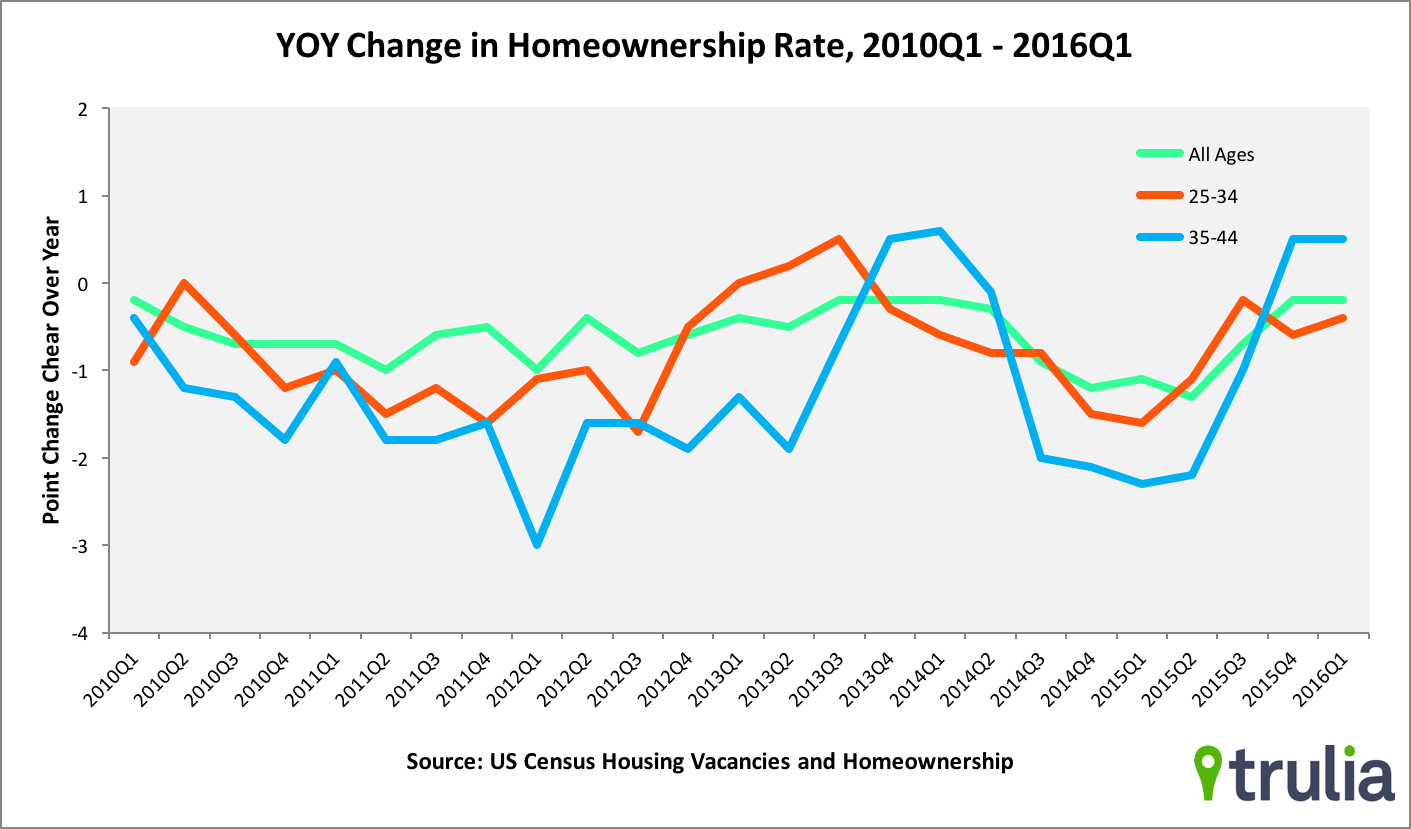 Of particular note was the continued increase in the homeownership rate for Gen X. Households aged 35-44 increased their homeownership rate a full 0.5 points, moving to 58.9% to 58.4%. This is the second straight quarter of year-over-year increases. This is important as many Gen Xers lost their homes during the recession, so this is a cautiously optimistic sign that we may be seeing boomerang buyers coming back into homeownership. Although this year-over-year change is not statistically significant, the 0.5 point increase is just at the upper bound of an error rate of 0.5 percent.
Existing Home Sales and Homeownership Highlights:
The ownership rate dropped slightly to 63.5% from 63.7% a year earlier, but was not a significant drop.
The ownership rate climbed for the second straight quarter for Gen X, moving upwards by 0.5 points.