2017 brought the highest number of home sales since 2006 boasting 5.51 million units of sales, surpassing last year's high by 1.1%.
After November's spike in existing home sales, December's numbers retreated 3.6% as homebuyers assessed how the Congress' final tax reform bill would impact deductions.
Demand continued to drive strong existing home sales figures despite 2017 seeing inventory steadily decline to reach 1.48 million units, the lowest level on record.
Regionally, 2017 brought increases in existing home sales in the South and West, but no change from 2016 in the Midwest and Northeast.
As inventory bottomed in 2017, existing home sales rose to their highest annual average since 2006. Existing home sales fell in December, closing out the year with a 3.6% decrease from November at a seasonally adjusted rate of 5.57 million units. This dip reflects both a pull back from November highs as well tempered demand in advance of the final tax reform bill and its attendant impacts on home-related deductions.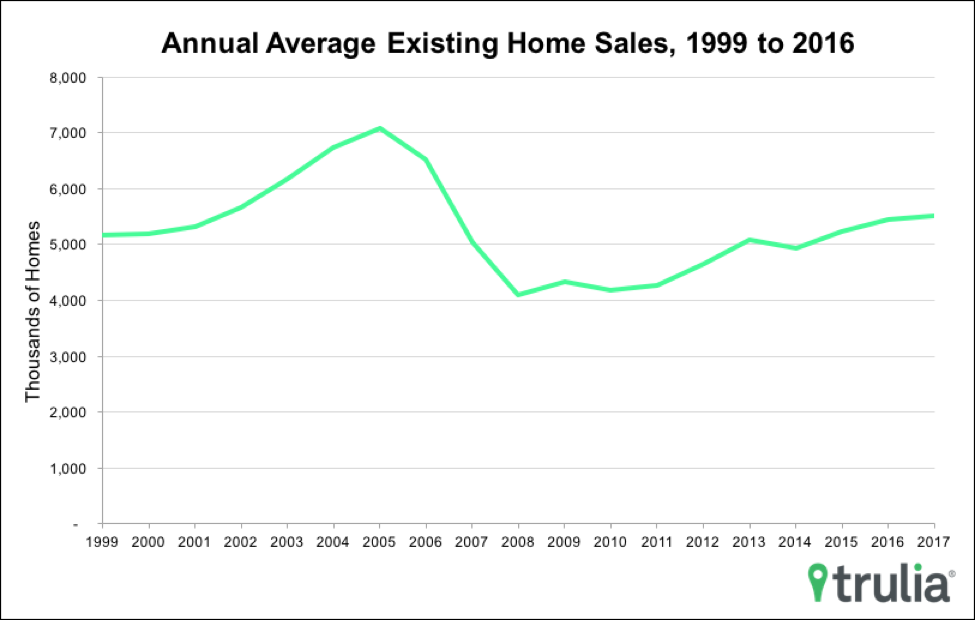 The year ended with inventory continuing to slide to its lowest figure since 1999. However, demand for homes appears undaunted. Low unemployment, steady job growth and low mortgage rates led existing home sales to account for 27.2% of inventory sold, well over the pre-recession peak.