This home near Branford, Connecticut, is so much more than your typical seaside getaway. It's a unique setting, surrounded by natural beauty—and a pirate's tale. To understand how it all came to be, allow us to provide a brief history lesson.
You see, legend has it that the seafaring Scotsman, Captain William Kidd, while evading the British Navy, buried secret treasure in the Thimble Islands, an archipelago off the coast of modern-day Connecticut. This rocky chain, comprised of hundreds of small islands, most of which remain hidden underwater, is home to fantastic folklore.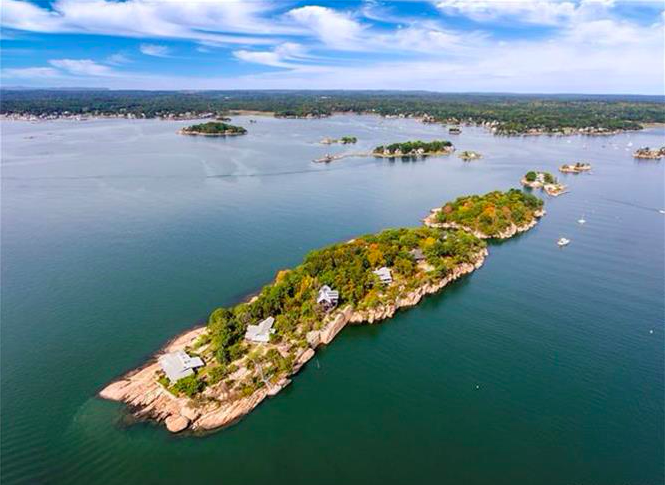 Inhospitable for crops, the smattering of pink granite boulders originally served as a fishing hub for locals. But interest in the islands changed after the first hotel was built in 1846, marketing itself as a getaway for treasure-hunting adventure seekers. More hotels and resorts followed, and a bustling community was forged, only to collapse after the Great Depression, leaving behind the quiet residential harbor you'll find today. And now, more than three hundred years after the famous sailor-turned-pirate frequented the island chain, a piece of its rich history is up for grabs.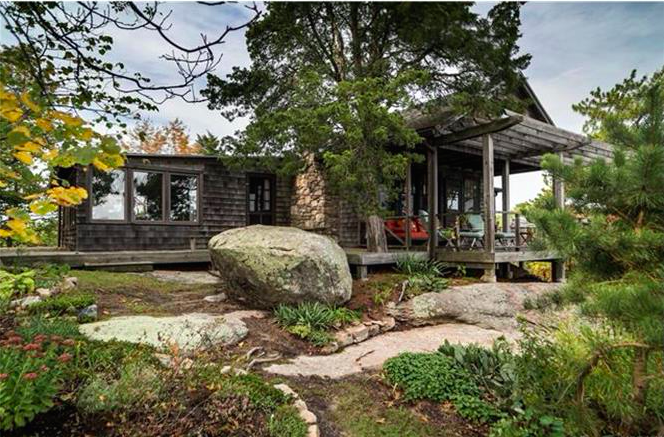 And that's where this four-bedroom, three-bath cottage —practically a steal at $950,000—enters the picture. Nestled in a natural harbor, the island sanctuary is a one-of-a-kind destination. A respite from the everyday hustle and bustle of mainland life, the cedar-shingled home exudes coziness and offers amenities richer than any pirate's booty.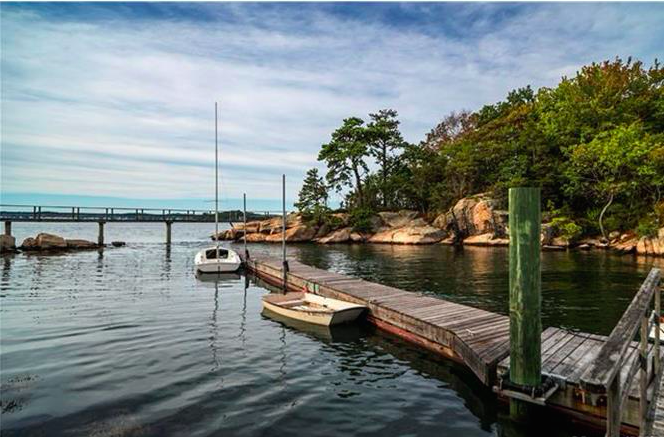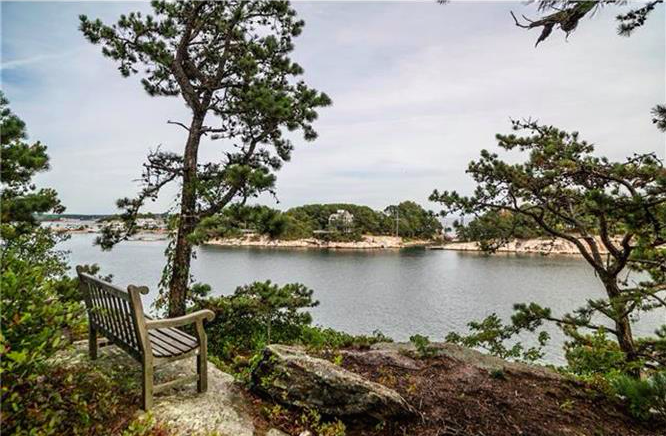 In fact, despite a short fifteen-minute ferry ride to the nearest interstate and its proximity to Boston and New York City, you'd rarely want to leave the island enclave. Special amenities include a clay tennis court, large grass grove for badminton or bocce, two docks, a harbor for up to eight boats, sand beach with kayak, small boat launch and storage, and an amazing garden.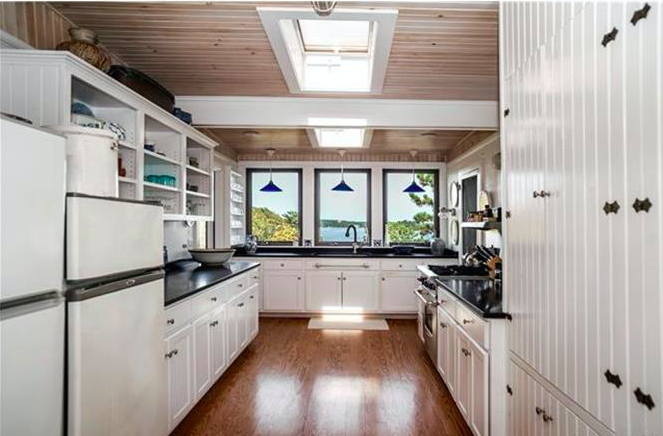 Adjacent to the kitchen, the breezeway dining room—right on-trend with it's shiplap siding, because everything old is new again—does not disappoint.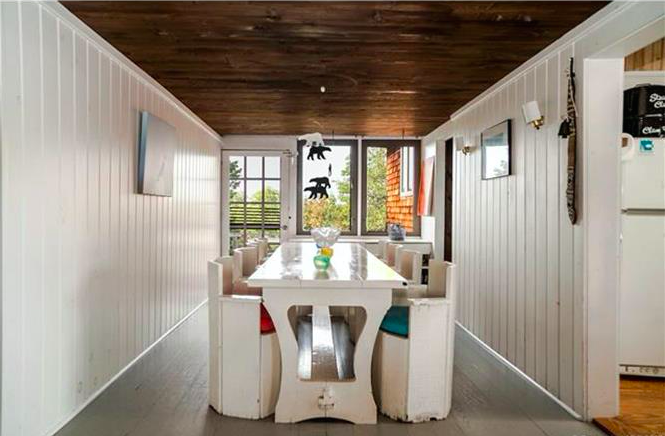 Prefer an al fresco dining experience? No problem. Head for the deck, outfitted with a stainless grill and plenty of seating for houseguests, then retire to the attached wrap-around porch, which surrounds the home, framing views of the area's pristine, natural beauty.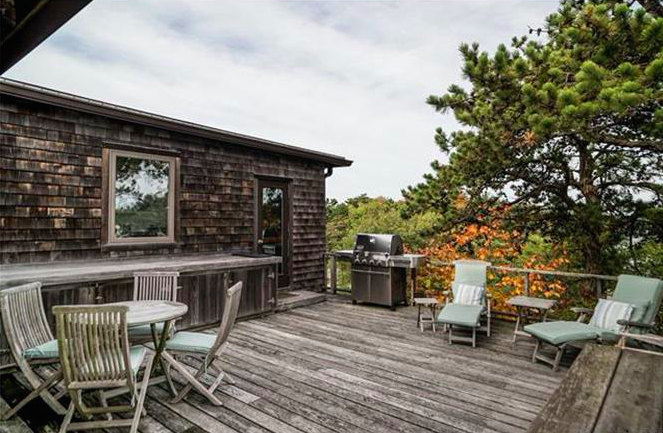 And where does an islander retire after a long day on the water? To the master bedroom, of course.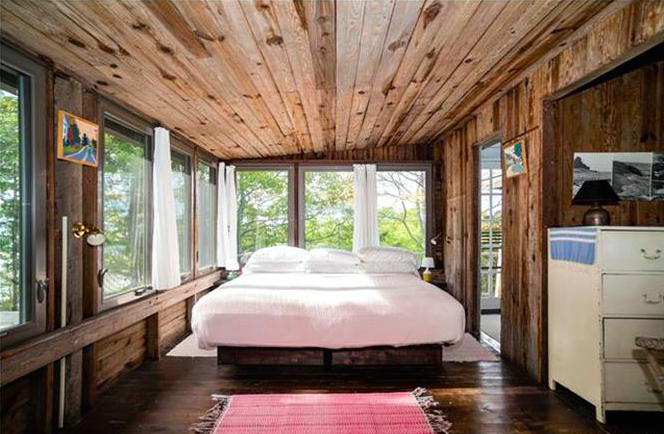 This one's outfitted with wood-flanked walls and ceilings, and a spacious lounge area with 180-degree views.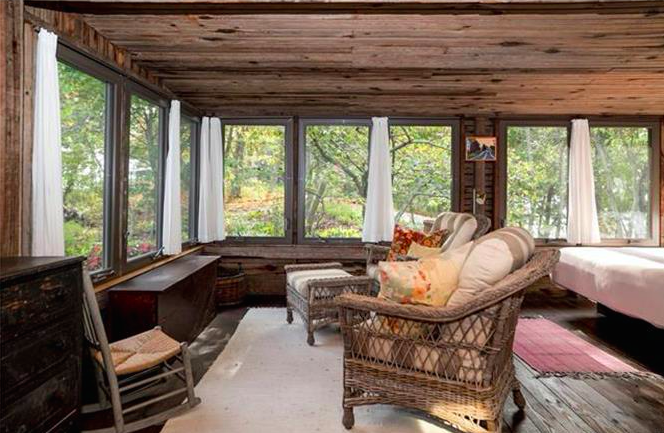 Whether you come seeking adventure—or buried treasure—stay for the serene seascape, and toast Captain Kidd with a rum cocktail.