When you're searching apartments for rent in Boston, it's impossible not to be swept away by the charm of Beacon Hill. From the narrow gaslit streets to the brick sidewalks and shopping on Charles Street, the neighborhood has enchanted well-heeled Bostonians for decades.
But if you want to live in a neighborhood this tony, you'll have to fork over a lot of Benjamins every month. Still, it doesn't cost a penny to dream: We've found two one-bedroom apartments — each priced at $3,000 a month (told you!) — that are equally beautiful but completely different.
Located just blocks apart, the apartments give completely unique perspectives on the city — one overlooks the Charles River while the other offers easy access to all the shopping and restaurants on Charles and Newbury. Take a peek and then vote: Which Beacon Hill apartment for rent would you rather call home?
Both apartment buildings have brick exteriors, but the similarities stop there. The Pinckney Street building showcases early-20th-century architecture, with bay windows and exterior fire escapes adding antique character. The Myrtle Street apartment is located in the historic former Bowdoin School, which was converted to a modern apartment complex without sacrificing its classic look.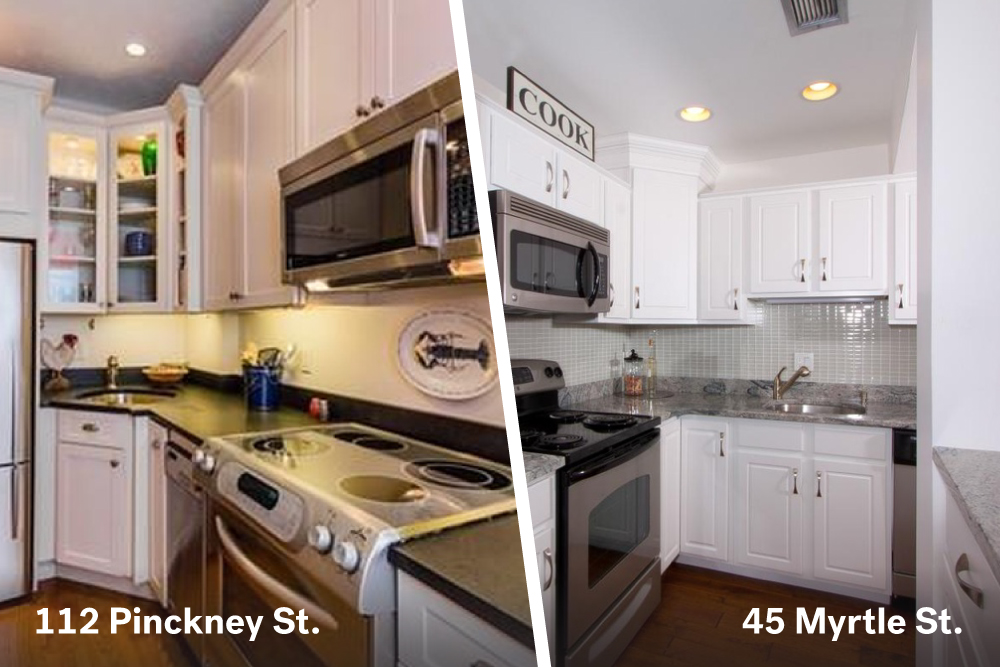 The Pinckney Street apartment has whitewashed custom cabinets and built-in shelves (perfect for showcasing china you've collected on your antiquing excursions), while on Myrtle Street, natural stone countertops blend seamlessly with white cabinets for an open, inviting feel.
A grand fireplace and ornate mantel in the Pinckney Street apartment make the living room the coziest spot in this rental. The apartment on Myrtle Street features an open flow from the foyer to the kitchen and living room.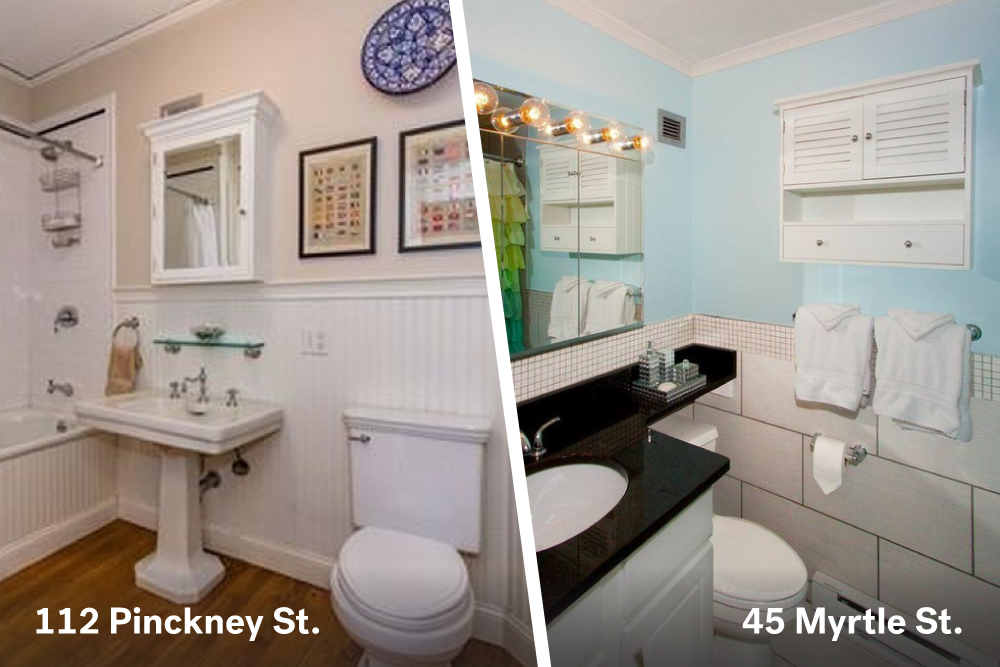 Pinckney Street's bathroom features hardwood floors and a neutral color scheme. On Myrtle Street, the design is bolder, with light-blue walls, black countertops, and oversized vanity lights.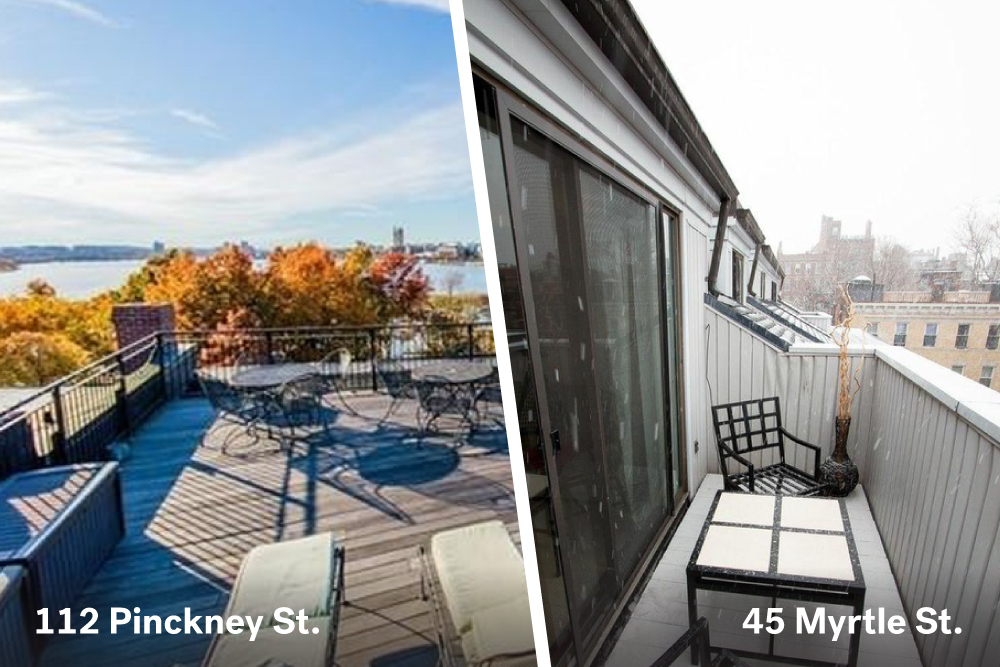 Head upstairs to the rooftop terrace at Pinckney Street, and you'll be welcomed with a breathtaking view of the Charles River. You may have to occasionally share the space with your neighbors, so be sure to stock up on snacks at Boston's oldest grocery store, DeLuca's Market. While Myrtle Street doesn't offer river views, the apartment's balcony is private and just a few steps from your kitchen when it's time to refill those wineglasses. (If you crane your neck, you just might be able to glimpse the gold dome of the Massachusetts State House.)
See the listings for these apartments for rent in Boston: 112 Pinckney St. and 45 Myrtle St.