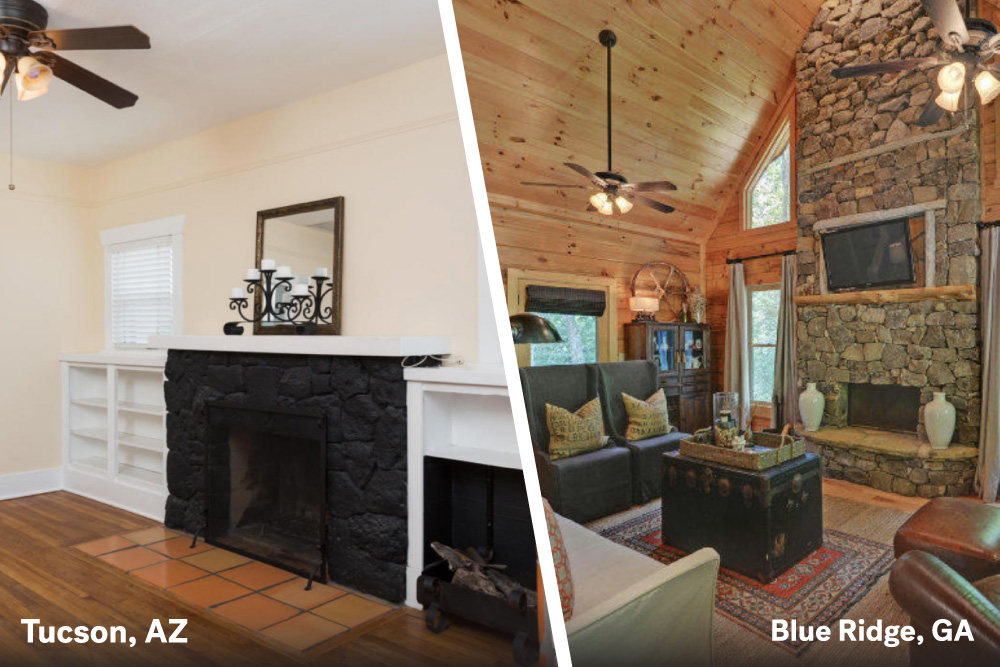 The Tucson living room features built-ins and a painted fireplace surround, while the living room in Blue Ridge has high ceilings and knotty wood.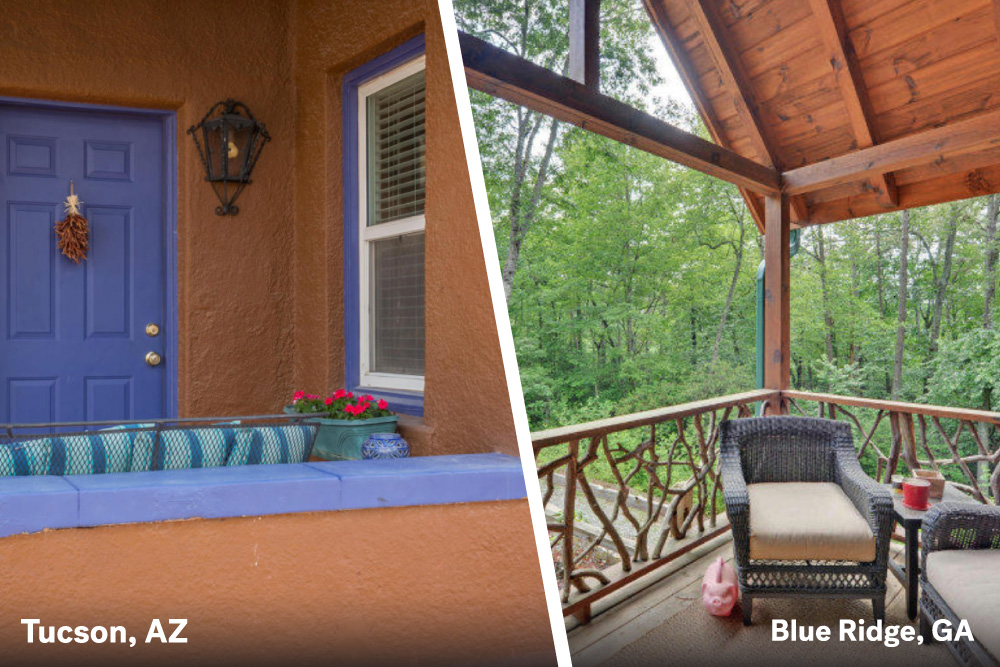 The petite front porch of the home in Tucson features cobalt accents and room for a bench, and the Blue Ridge home's front porch overlooks the home's wooded lot.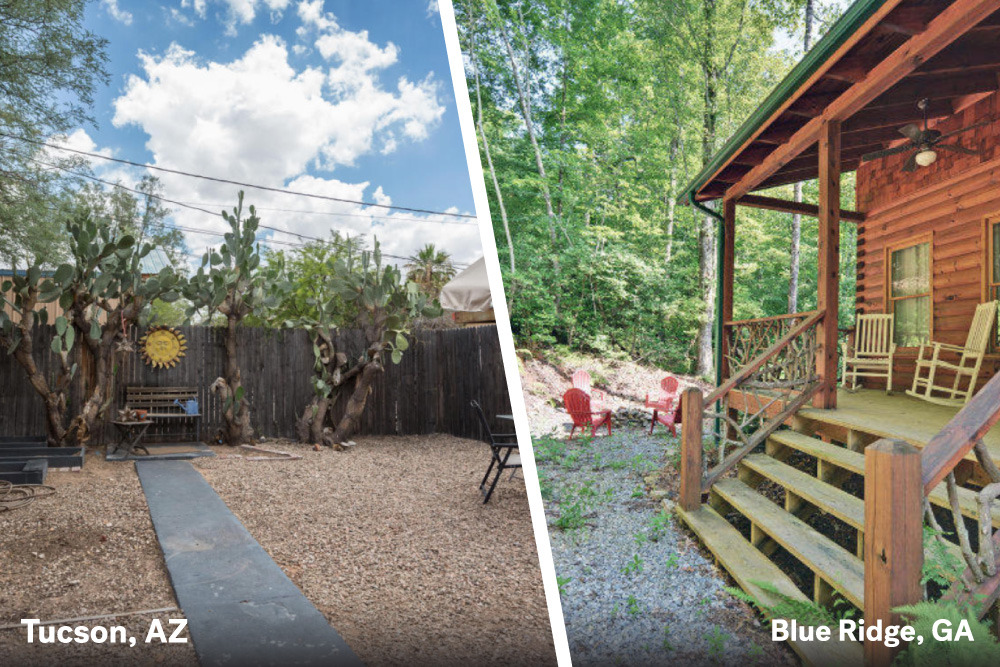 With pea gravel and cactus, the Tucson backyard is easy to maintain, while in Blue Ridge a rocking chair porch offers access to a backyard fire pit.