You know you want a home on the water, and you've got $300,000 to spend. But will you opt for a cowboy hat and guitar to accompany your spot on the lake in Jonestown, TX, or a glass of iced tea on your screened-in porch overlooking a lake in sunny Destin, FL?
Take a peek inside these cozy, affordable lake houses for sale and then head outside where the real magic lies — on the water. Whichever one you prefer, if the question is, "Should we buy a house on a lake?" (The answer is always yes.)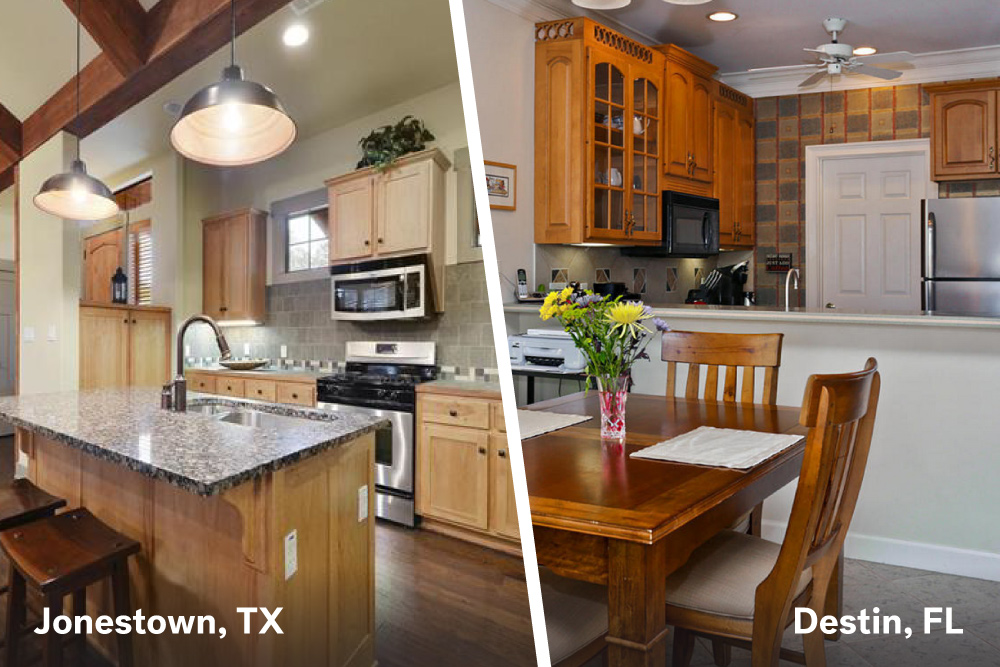 The Jonestown kitchen features abundant countertops and an island that doubles as a bar, while the Destin kitchen offers intricate tiling and a glass display cabinet.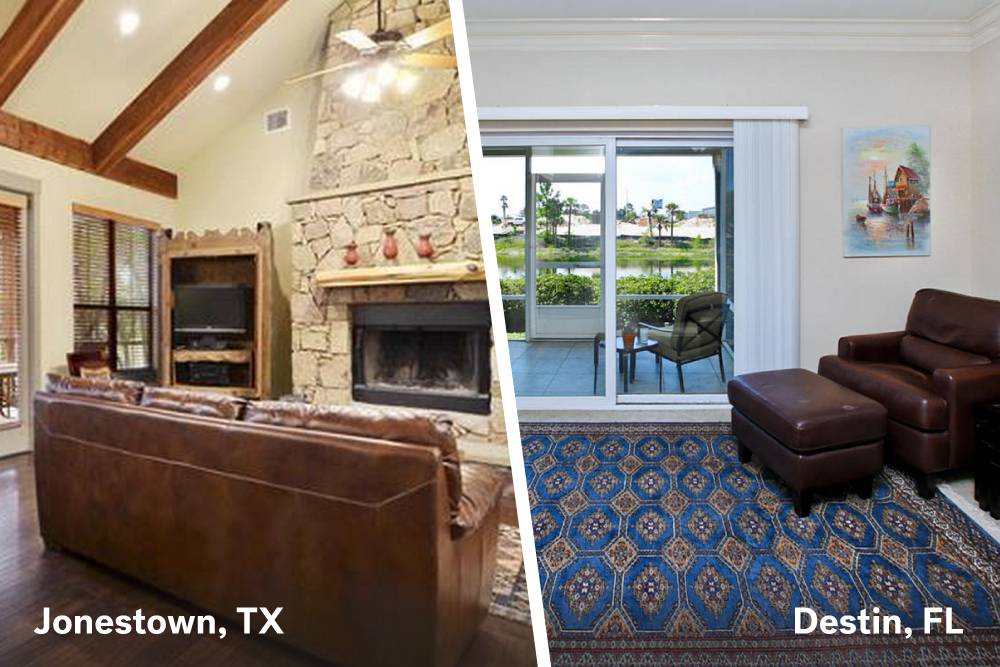 Both homes pair deep, mahogany colors with light walls and ceilings. But while the Texas house features a rustic, natural trim, the Florida home opts for white.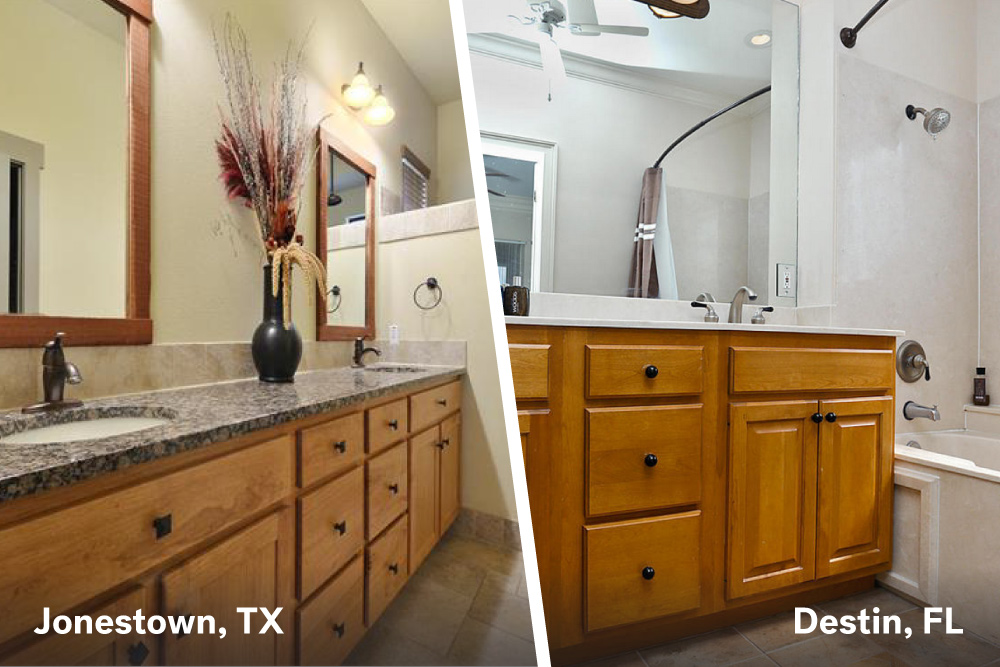 Light cabinets make both bathrooms feel spacious, but the Jonestown bathroom goes rustic and the Destin bath has a subtler aesthetic.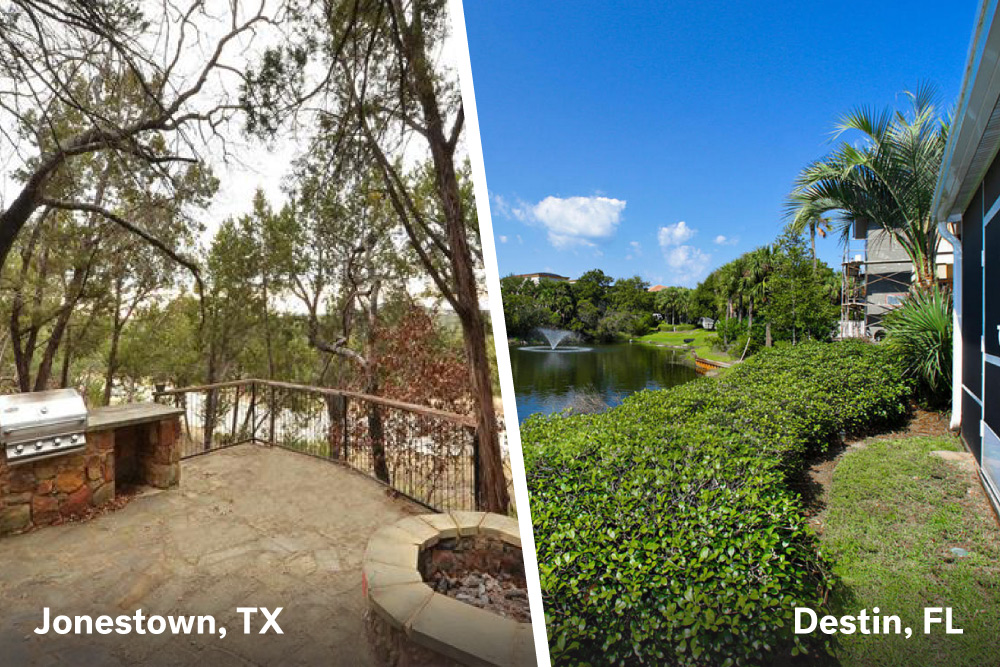 The Jonestown home sits atop a hill and features a wooded backyard, outdoor kitchen, and fire pit just minutes from Devil's Cove on Lake Travis. Surrounded by swaying palms, the Destin lakefront is just steps from the home's back porch.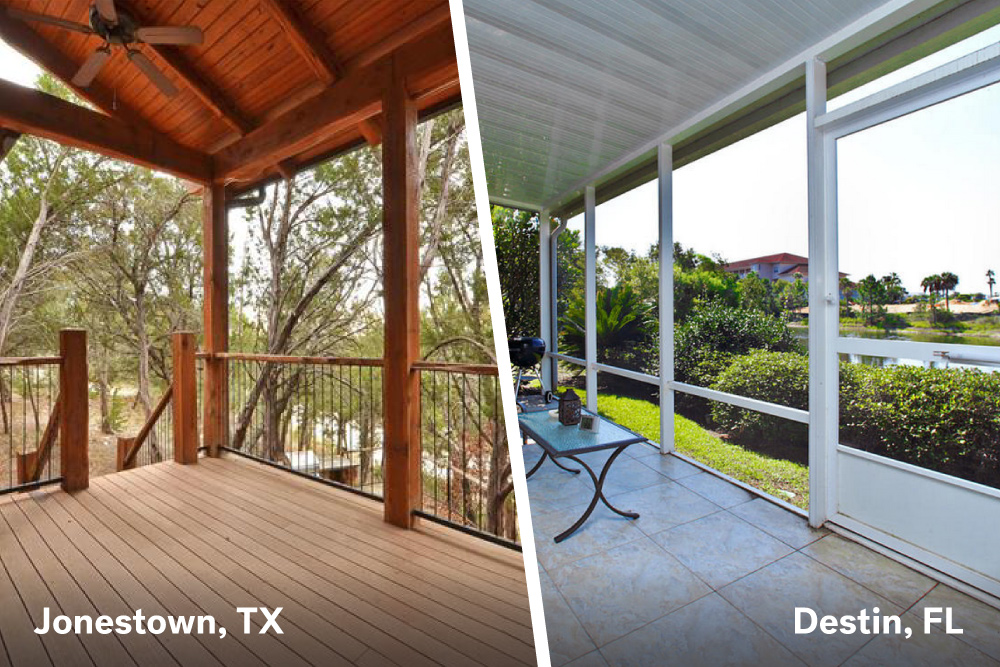 The Jonestown deck, which sits just above the outdoor kitchen and fire pit, includes a fan to keep pests at bay while you wind down for the night. In Destin, the spacious screened-in porch offers plenty of space to entertain friends and family.
See the listings for these two lake houses for sale: 18729 Natures Way, Jonestown, TX, 78645, and 4676 Amhurst Circle, Destin, FL, 32541.