City slickers, you're missing out. Nothing beats the feeling of crisp fall air when you open your front door to head out on a hike, and the smell of fresh-baked pumpkin spice bread and apple cider upon returning home.
Convinced yet? The next decision is whether you should look at homes for sale near trails on the East Coast, in the rolling hills of Massachusetts, or westward, in the southern Colorado Rockies.
We found two homes for sale in Carlisle, MA, and Durango, CO, to help with your decision. Both are priced under $700,000 — and both embody the rugged outdoor lifestyle, with cross-country ski and hiking trails passing by their backyards and state parks minutes from their front doors.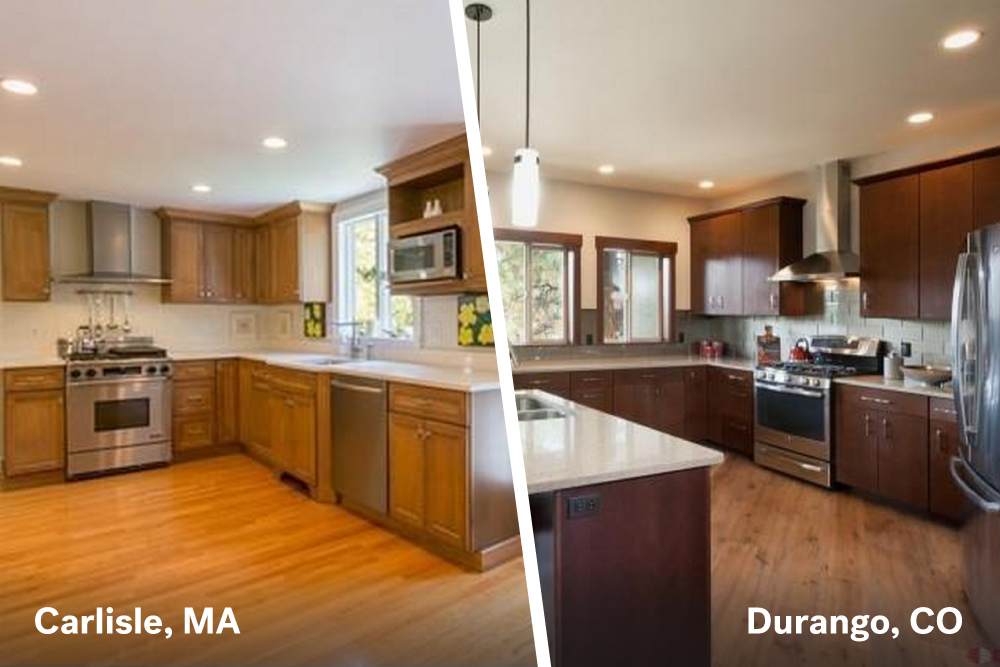 The Carlisle home's kitchen features stainless steel appliances but keeps things airy with light wood floors and all-wood cabinets. And Durango may be the land of the cowboys, but this home's kitchen is no throwback, with clean lines, stainless steel appliances, and a large island.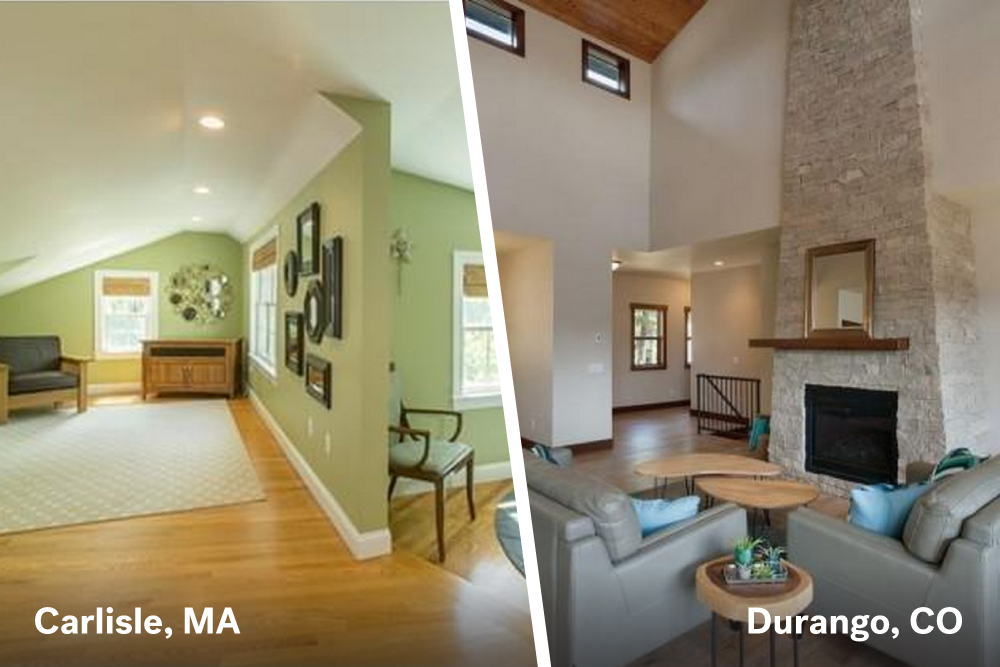 Traditional light wood floors and soft yellow walls complement the clean white trim on the windows and baseboards in the Carlisle living room. Expanding on the modern lines theme, the Durango home's living room features a large, angled fireplace and vaulted ceilings but adds a bit of rustic comfort with natural materials such as stone and wood paneling.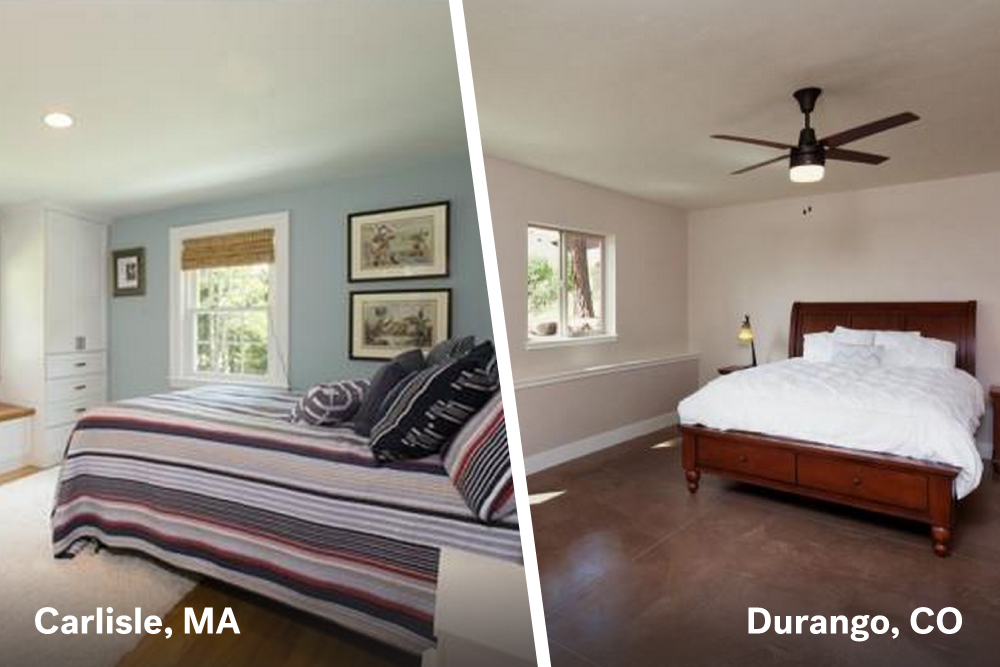 White built-in desks and dressers offer practical charm in the Carlisle home's bedrooms, while slick, polished concrete flooring offsets the neutral walls in Durango.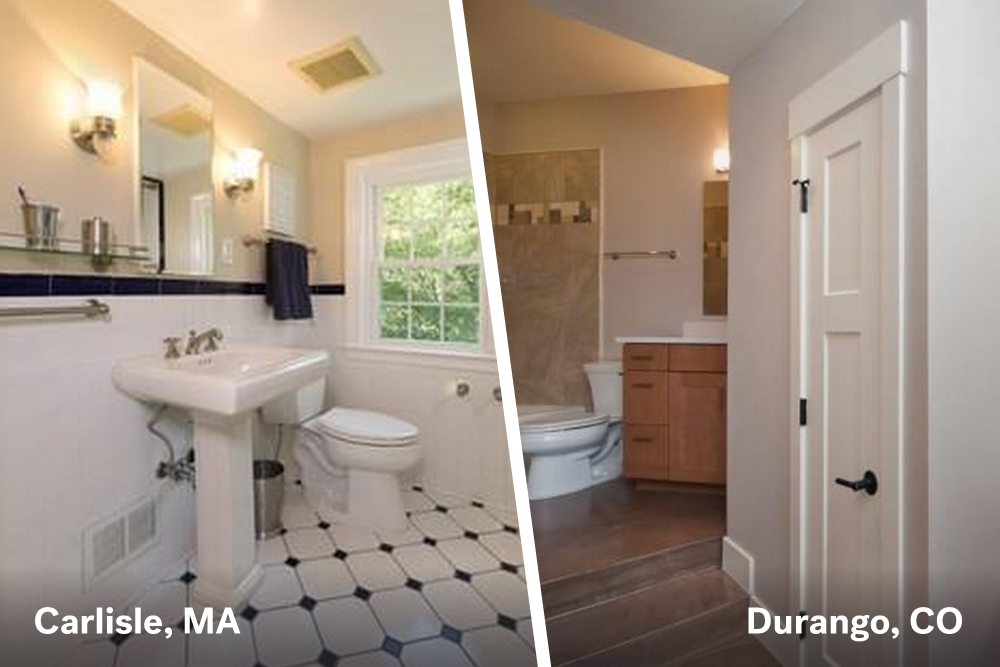 Carlisle leaves it up to navy-and-white tiles for squeaky-clean lines that define the space, while Durango keeps it spacious with a double vanity and steps leading up to the shower.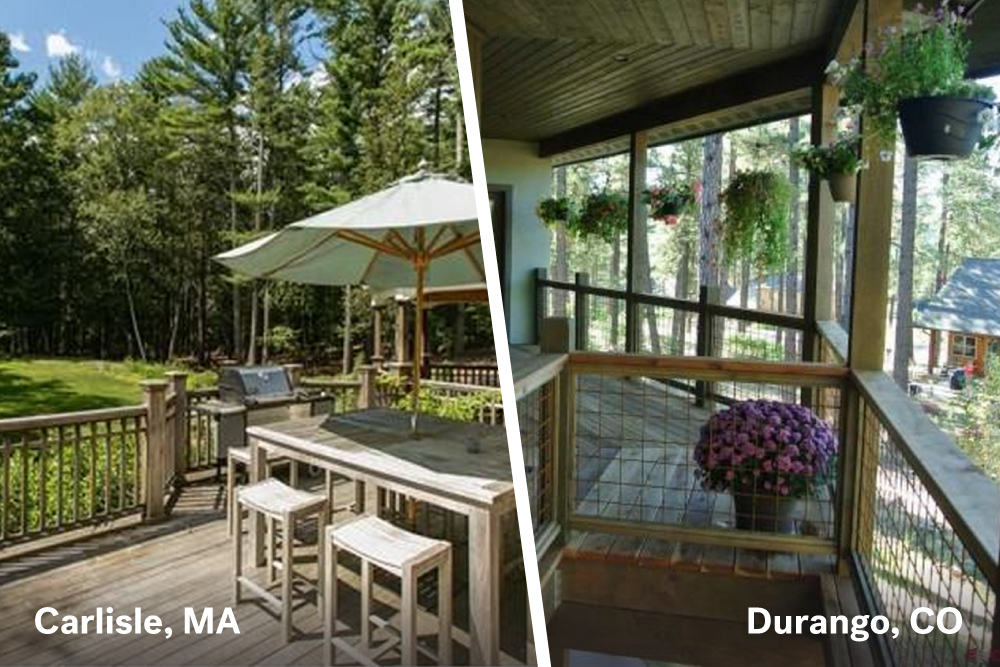 Spend a Saturday afternoon in the sun grilling by the gazebo on the large Carlisle deck, or wake up with a big cup of coffee on the covered Durango back porch, perfect for a hanging garden.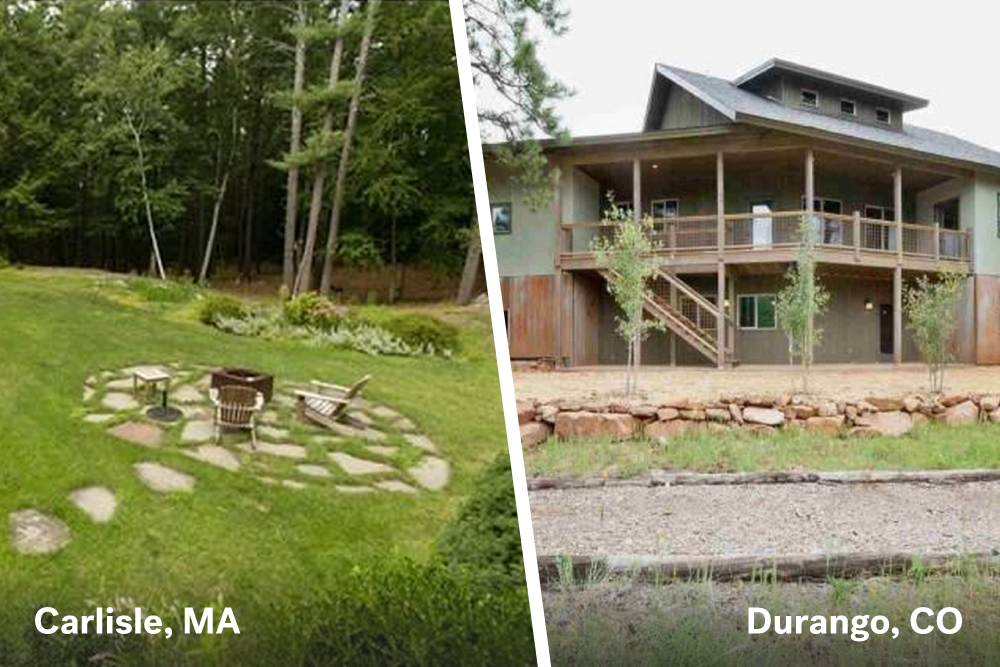 The good news? Whichever home you choose, you're living just steps from trails, which pass by both backyards.
See the listings for these homes for sale: 555 East St., Carlisle, MA 01741, and 71 Deep Creek Court, Durango, CO 81301.