Everyone has different reasons for loving their neighborhood. For some neighbors, it's the beloved small businesses or spirit of community involvement. For others, it's wildlife, right out their back door. In some neighborhoods, the wildlife locals love the most are wild turkeys, strutting down their streets and gobblin' through their backyards.
Do you love to see 25-pound birds out your window? Then this map shows you the best places to live. These communities have the highest concentration of wild turkeys in the U.S. — a designation wildlife lovers and Thanksgiving enthusiasts alike will appreciate.
We've rounded up five of these wild-turkey-loving neighborhoods where the big birds have moved in—and, according to our What Locals Say data, where neighbors have welcomed them with open arms—even if they occasionally hold up traffic.
Collectively known as the East Side, Milwaukee's Upper East Side and Lower East Side neighborhoods are notably urban, but with a bit of a wild side. Thanks to being sandwiched between large parks—Lake Park, McKinley Park, and Veterans Park to the east and Riverside Park to the west—the area has a few surprising city residents. Dozens of wild turkeys wander the East Side's parks, streets, and backyards, trailed by local paparazzi.
On Facebook, the turkeys have a fan page, where some 2,500 locals gleefully share sightings and stories—many of which involve being chased around by the hilarious birds. "Life wouldn't be the same without our local turkey troop! The way they move sometimes, especially in groups, is almost human; how they bob their heads, walk single file, head down the sidewalks and paths," says resident Maggie Kane. "And I love to see strangers faces and phones light up when they see the turkeys."
And it's no exaggeration to say the neighborhood turkeys are genuine community members. "Tom, as I named him, followed me to and from campus to make sure I was safe," says local Kaitlyn Zymanek. "If anyone were to bother us he would become my personal security guard."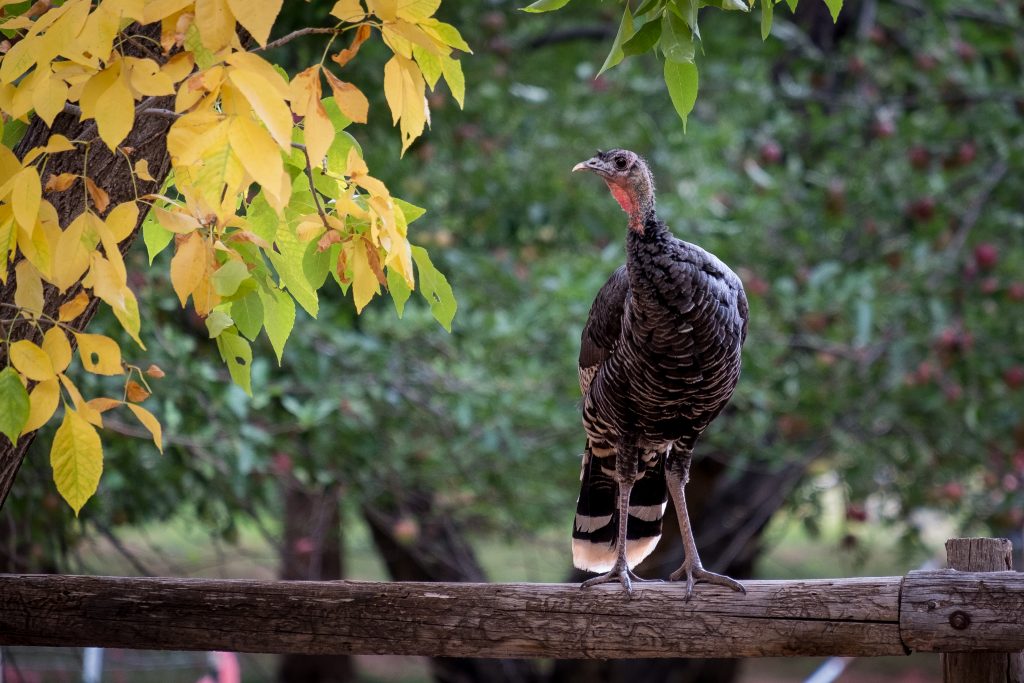 Highland Park, a small, close-knit neighborhood centrally located in downtown Grand Rapids, is anchored by a big local park with the same name. And that's just one of the many parks in and around the woodsy, green neighborhood. This pocket of nature near the city has even brought out a pack of wild turkeys, who locals frequently spot foraging in the park and along the sidewalks.
"It's always a fun surprise coming upon one in the park," says local Illona Alsobrook. "It's less fun when they hold up traffic in the streets," she jokes.
This turkey-happy neighborhood is so close to Downtown Grand Rapids that sometimes the wild things end up right in the city, like one that found itself inside a parking garage.
Back in Highland Park though, wild turkeys never look or feel out of place. "We've got a gang of wild turkeys and a very friendly mailman," Denise Teele writes on What Locals Say. "What more could one ask for?"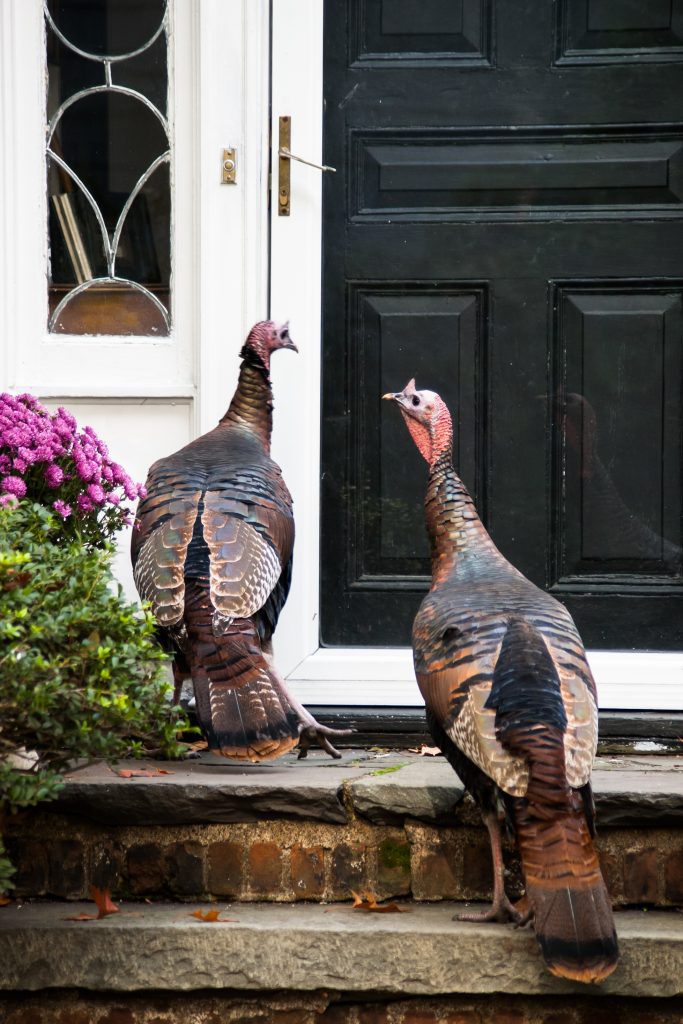 If you want to live in the bustling music city of Nashville, but love nature too, you can't do much better than the Dugger Heights neighborhood and surrounding areas likePorter Heights. These suburban communities border the Shelby Bottoms Greenway, 960-acre greenspace laced with bike trails and walking paths—and wild turkeys. In this case, the turkeys are far from alone. The vast nature area is also home to deer, red fox, flying squirrels, and mink—among other critters—and residents are never surprised to see any one of them venture out of the woods and meander through the streets.
"It feels more remote than it is," Dugger Heights resident Cullin Spellings writes on What Locals Say. Coincidentally (or not?) the National Wild Turkey Federation hosted its 42nd annual convention and sport show in Nashville earlier this year. Perhaps it's due to the 300,000 wild turkeys that are estimated to live in Tennessee, thanks in part to a 50-year effort to help bring back a dwindling population. There are no worries about that today, considering some winter flocks in the state have up to 400 wild turkeys in them. Now that would be a sight to see in your neighborhood!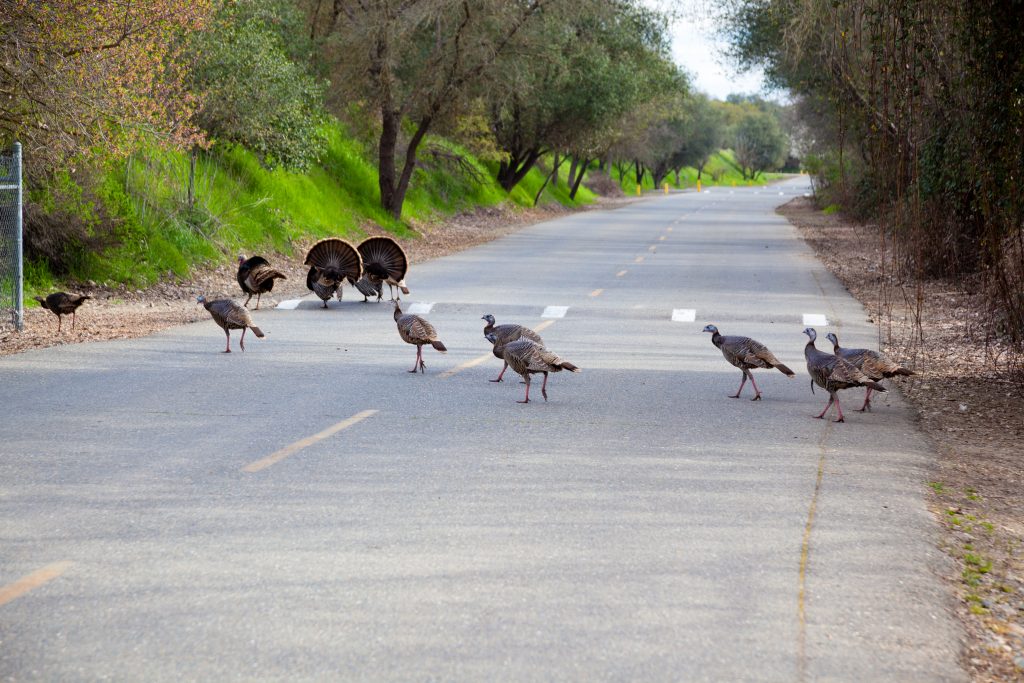 Just 15 minutes south of Silicon Valley's bustling center, San Jose's Almaden Valley is a peaceful, lush neighborhood of with just about as many green features as there are homes and streets. With more than a dozen parks, trees in every yard, multiple lakes and rivers, and rolling green hills along the horizon, locals really have to go to the city to even feel like they're near it. As one resident notes on What Locals Say, "We are in the suburbs, but we have a lot of wildlife and trees in our neighborhood. It's the best of both worlds."
And with all that greenery comes—yes, indeed—wild turkeys. "I frequently see turkeys on the hills near my home, in Santa Teresa County Park, and in Ed Levin County Park," says local photographer Don DeBold.
The Bay Area's climate and wide variety of grasses and other food sources make it a good home for turkeys. And while the turkeys and humans have found ways to live harmoniously in Almaden Valley, flocks that have strayed into other areas, like the more urban Willow Glen neighborhood, have caused a bit of a ruckus.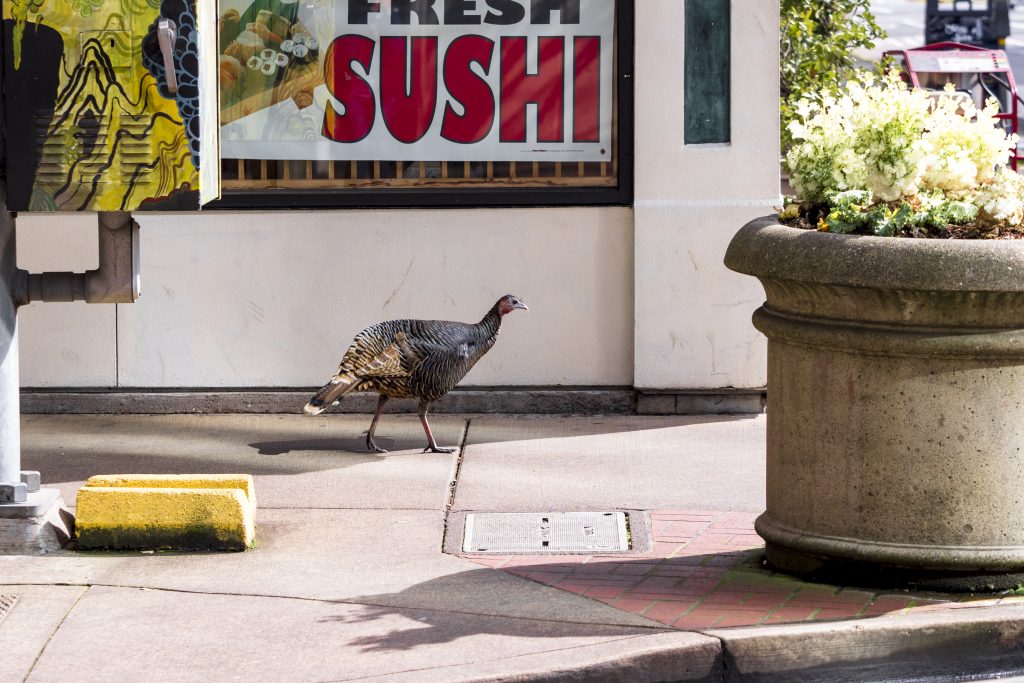 Kalamazoo's second most populous neighborhood, Milwood has been the epicenter of the city's wild side since Milham Park was established in 1910. The now 49-acre park was even home to a zoo in the mid-20th Century, so communing with wildlife is just part of the lifestyle of this quiet and unfussy neighborhood. It's no wonder that all those woods, fields, and park space have attracted turkeys to take up roost.
This is an extra special treat for Milwood near Thanksgiving, as 94 percent of What Locals Say responders note that the neighbors have holiday spirit. "I often see turkeys strutting around my backyard in the morning. They're a delight to look at while I drink my coffee," Milwood resident CeCe Simmons says. "I do think they're a nice reminder that humans and animals can live in peace."
Looking for a home in a neighborhood that's a little wild? See what's available now on Trulia.