If you only spent time in Downtown Atlanta, you might think that it is all ultra-modern condo towers and high-end restaurants catering to young professionals. But head just two miles north, in the Virginia Highland neighborhood, and you'll find quiet, tree-lined streets full of sweet, historic homes, and bars that welcome babies. Atlanta's mix of big city life and Southern charm make this car-centric city a welcome place for all sorts of different people—no wonder it's one of the fastest growing cities in the country.
If you're one of the many people looking to buy or rent in Georgia's capital city, you'll want to know exactly which Atlanta you're getting. But while an internet search can help you find the hottest bar in the city (which is Staplehouse in Old Fourth Ward, by the way), it can be difficult to find the neighborhood info only locals tend to know—like where you'll spend 30 minutes daily trying to find a parking spot, or what neighborhood makes owning a car optional.
To help guide your search, we used Trulia's new What Locals Say feature to get an insider peek at five Atlanta neighborhoods. Here's how it works: Millions of locals share insights about where they live, and their reviews are included on Trulia listings. Digging through their feedback, we found an Atlanta neighborhood where businesses welcome your dog to dinner, another where curb appeal counts, and even a few where virtually everything you want is within walking distance. Now you can say you know what's like to live here.
What Outsiders Think of Downtown Atlanta
If you live in Downtown Atlanta, you might be perceived as a go-getter type who prioritizes being near your office or convenient to the highway for a commute to your workplace. You're also likely to be considered a pioneer—this neighborhood is undergoing a lot of redevelopment right now.
What Locals Love About Downtown
Lots of Highways and Easy Parking

San Francisco loves its BART. New Yorkers take the subway. In Atlanta, folks drive. Even 87 percent of those living right Downtown say you'll want a car here. And why not? You can easily drive to the two major arteries of Atlanta (interstates 85 and 20) from Downtown, making it easy to get around all 134 square miles of this sprawling city.

Even if you're staying in Downtown Atlanta, entertainment options are spread out, making a car really handy for destination-hopping. Whether you're headed to the busy club Opera, the retro speakeasy Red Phone Booth, or want to play tourist at the Georgia Aquarium (the largest in the Western Hemisphere), driving is your best bet. Thankfully, parking isn't too challenging, thanks to the many parking garages and lots connected to offices and new condo towers.

Eating Out With Dog Friends

The crowded sidewalks and lack of green space in a city can make dog ownership challenging in many urban areas—but not in Downtown Atlanta. Eighty-seven percent of locals describe the neighborhood as dog-friendly, and there are plenty of places for you and your pup to have lots of city fun. They can get exercise at famous Centennial Olympic Park or the urban oasis Woodruff Park (make sure to come back on your own on Saturday mornings for Yoga in the Park). Need a drink? Your options are open with many bars and restaurants offering dog-friendly outdoor seating. You can grab a mint julep at Pittypat's Porch or a martini at the modern steakhouse AG, connected to the Ritz-Carlton.

Downtown is actually part of a greater pro-pet trend that's seen across Atlanta. In fact, the 11 neighborhoods with the most What Locals Say responses rate 88 percent or higher for dog friendliness. Atlanta has gone to the dogs, in the best way possible.

What Outsiders Think of Virginia Highland
If you live in Virginia Highland, a neighborhood located north-east of Downtown and bordering the Atlanta Botanical Garden, people think that you're the type who is happier at a quirky indie coffee shop instead of a club.
What Locals Love About Virginia Highland
Having Safe, Family-Friendly Streets

Though you're three miles away from Downtown, Virginia Highland can feel like its own little suburban enclave. One reason for this is the safety factor: 92 percent of locals say they can walk alone at night. It isn't just their perception, either—Virginia Highland has a low crime rate compared to the rest of Atlanta's Fulton County.

One local says the friendly neighbors and safety make it worth the cost (Virginia Highland's median home sales price is $727,000). "The price per square foot is extremely high, but you get what you pay for," they say. "I could live here happily for the rest of my life."

It's no wonder so many families have flocked to this neighborhood. Here, children can be seen and heard, with 97 percent of locals say they've seen kids playing outside. Little ones are also a common sight at restaurants, even "dive" bars like Moes and Joe's Tavern and George's Restaurant and Bar—so locals are used to watching their language when they grab a pint.

Going Car-Free

In most cities, the more urban the area, the fewer the cars, and the quieter, more family-friendly neighborhoods are the ones with SUVs covered in "Baby on Board" stickers. But unlike car-heavy Downtown Atlanta, you might be able to ditch your wheels in Virginia Highland. Whether you're picking up some new skills at one of Highland Woodworking's classes or coming home from after-work drinks at Atkins Park Restaurant & Bar, you can leave your car parked at home. Only 45 percent of locals say that a car is needed, a number far lower than other neighborhoods in this car-loving city. You can get to nearly all of the restaurants, cafes, bars, and shopping by walking one road: North Highland Avenue Northeast.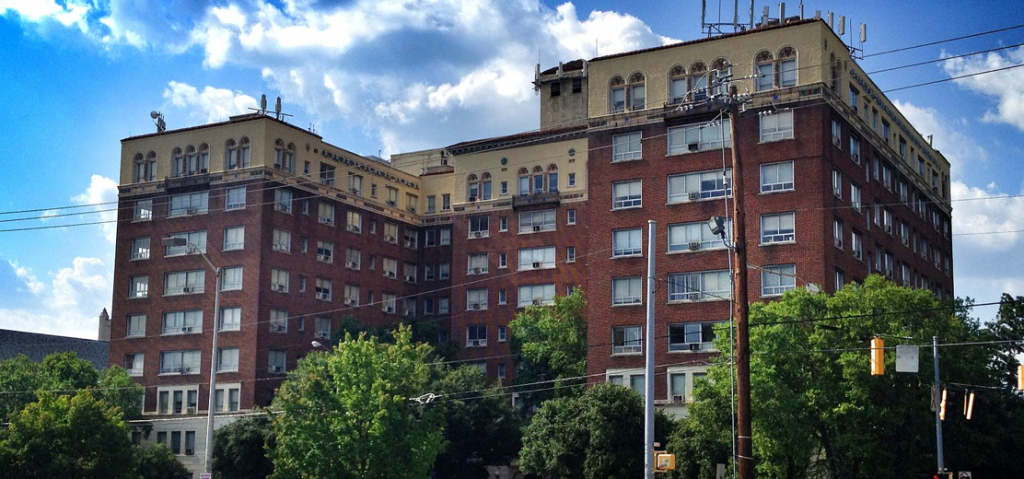 What Outsiders Think of North Buckhead
If you live in North Buckhead, located between East Chastain Park and Brookhaven, people think of you as someone who appreciates the finer things in life. There are homes and condos valued in the millions here, along with an upscale mall with designer stores (Phipps Plaza).
What Locals Love About North Buckhead
Being Able to Walk to Get Groceries

Hate battling others for a parking spot for a head of lettuce? You'll love North Buckhead, where 89 percent say it's walkable—or run-able if you want to combine fitness with your shopping errands—to markets. You'll find three grocery stores in North Buckhead proper: Publix Super Market at Chastain Square (their subs come highly recommended), and upscale specialty grocers The Fresh Market and Savi Provisions. Located slightly over the border—and within walking distance of many North Buckheadians—are Kroger Fresh Fare, Whole Foods, Trader Joe's, and another Publix, this time at Lenox Marketplace. Here, realizing you forgot one ingredient for the recipe that's already simmering is never an emergency.

Being Able to Walk to Restaurants, Too

If you'd rather someone else man the kitchen, that's an easy ask in North Buckhead, too, with 82 percent of locals saying restaurants are within walking distance. While you might expect every option to be a jacket-and-tie situation due to North Buckhead's rep as a fancy-pants neighborhood — the median home sales price is $622,500, and the median monthly rent is $4,625 — there are more casual options as well. If you're in the mood for refined Mediterranean at Davio's Northern Italian Steakhouse or are craving smothered and covered hash browns at Waffle House, you can go high or low here.

Walking to dinner or brunch saves on valet costs, and it's also a pleasant way to explore the neighborhood. You'll pass huge homes, often remodeled, with even bigger expanses of pristine green lawns and older trees. Locals are quick to sing its praises: "Love it! It [has] nice architecture and great people!" said one respondent, who also highlighted North Buckhead's convenience to shopping, restaurants, and recreation.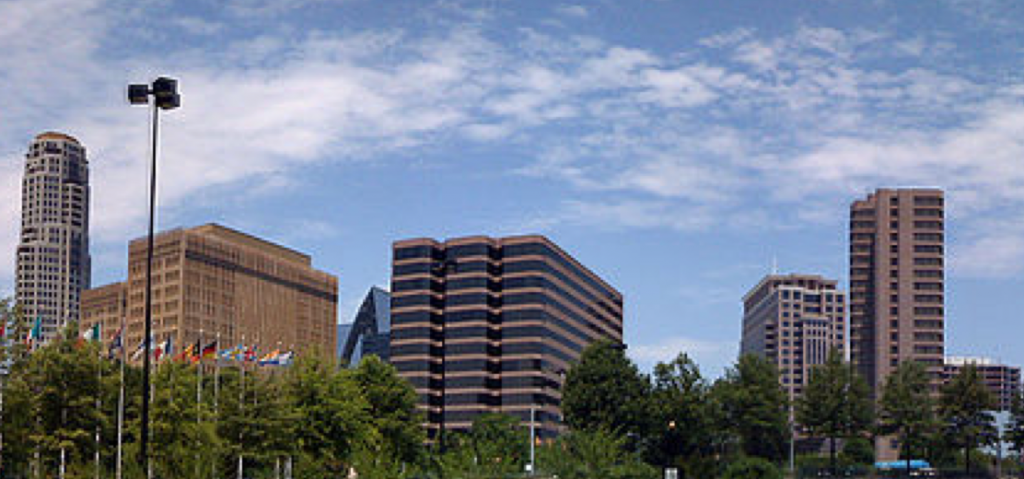 What Outsiders Think of East Atlanta
If you live in East Atlanta, a small neighborhood west of Glenwood Park and Ormewood Park, people think of you as a bit of a hipster. However, you'd just say that you have very refined tastes.
What Locals Love About East Atlanta
All the Tidy, Cared-for Homes

East Atlanta has a unique character that's immediately apparent from its mid-century bungalows and ranches, which the owner tend to keep in fantastic shape. There's a lot of curb appeal here, with 96 percent of locals saying that the yards are well-kept.

Residents here appreciate craftsmanship, whether they're perfecting the landscaping or carefully selecting a paint color that pops on the front door. This attitude extends to their choice in hangouts in East Atlanta's main entertainment district, East Atlanta Village. Here, a bar doesn't just offer beer, but a rotating list of dozens of carefully-chosen microbrews (you'll find this at Argosy). The local indie music venue (the EARL) may technically be a dive bar, but it also offers up fresh, Southern fare.

But when residents are asked about what makes their neighborhood special, they highlight the people—and the vibe they bring—over the hip hangouts. "East Atlanta is a diverse, friendly neighborhood with traditional neighborhood charm," says one local.

Easy, Inviting Parking

Another perk to the older homes common in East Atlanta is that they come with something rare in other cities: a driveway. This means you always have a spot when you get home, and it keeps the roads clear for visitors to stop by, making this neighborhood primo real estate for people who love entertaining.

Not only do 93 percent of East Atlanta locals say parking is easy, but it's also right off the exit for Interstate 20, making it super accessible for commuting and weekend activities. "Thanks to proximity and uncongested roads, getting downtown or to Braves, Falcons, and Hawks games is a breeze," says one local.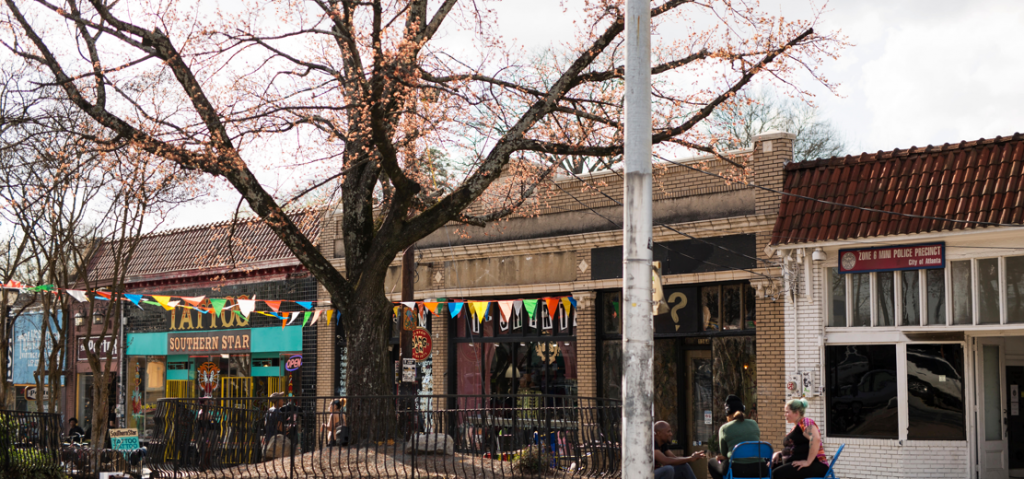 What Outsiders Think of Colonial Homes-Peachtree
If you live in Colonial Homes-Peachtree, a small neighborhood north of Ardmore, people think you're a professional who is equally comfortable at an art gallery as you are at Panera.
What Locals Love About Colonial Homes-Peachtree
The Residential-Urban Vibe

While Atlanta is known for how spread out things are, Colonial Homes-Peachtree offers a more classic city experience with denser development. There are apartment and condo buildings galore (though you'll also see single-family homes here, especially towards Atlanta Memorial Park) and businesses tend to be clustered together. This is the neighborhood where you can start your evening browsing art at the Museum of Contemporary Art – Georgia, then go around the corner to find your choice of restaurants—and walk the entire way.

Another reason why Colonial Homes-Peachtree is easy to navigate is that the neighborhood is bright, with 98 percent of locals saying that the streets are well-lit. This helps foster a feeling of safety after dark (supported by the low crime rate of the neighborhood), whether you're on road or on foot. "You can walk to Piedmont Hospital, to restaurants, shops, or catch MARTA," one local says. Additionally, 89 percent of locals say you can walk to the grocery store—here, that's the upscale specialty grocer The Fresh Market.

Spreading Holiday Cheer

In Colonial Homes-Peachtree, housing is a mix of condos, apartments, and quaint single-family homes. But while housing types vary, holiday spirit is nearly universal, with 84% of locals saying the neighborhood decorates for the holidays. Perhaps its the cozy, small size of the neighborhood that gives it so much spirit. Who knows? But if you're the type who loves a good holiday party, the celebratory feel will certainly make your events even more festive.

Another thing that helps make the season merry and bright? Having the budget to get your party on. The median home sales price in Colonial Homes-Peachtree is a relatively affordable $219,000, and the median monthly rent is $1,595. Of course, the rush to decorate for the holidays could be all about the mistletoe: 65% of the residents here are single.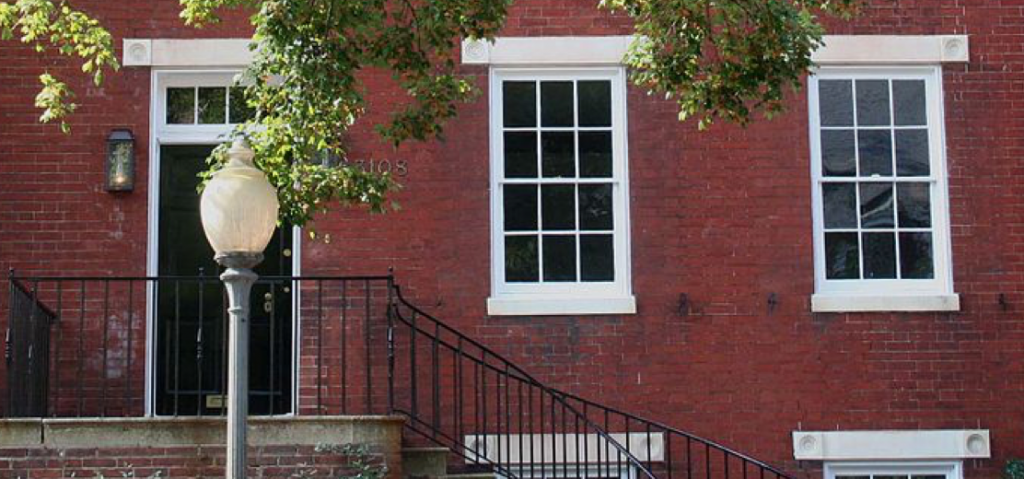 What Locals Love—About Everywhere
How can you find out what locals love about the neighborhood you have your eye on? What Locals Say is now live on property listings throughout Trulia. More than seven million locals have shared insights into their neighborhoods already, and an average of 100,000 reviews are being added every day. This unique feature helps Trulia users learn so much more than what's in a home—it explains what it's like to live there.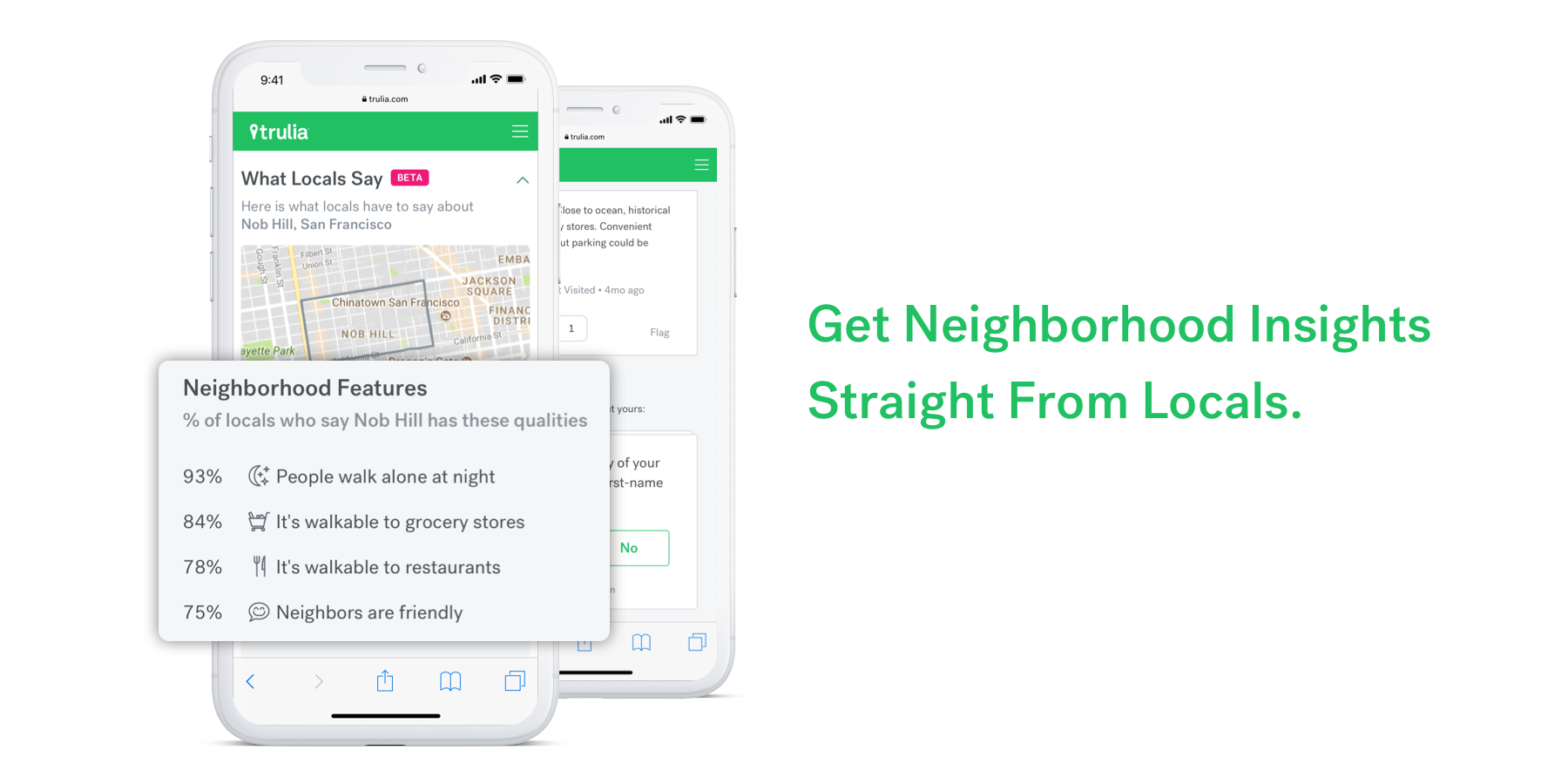 Ready to see what locals near you have to say? Search for your neighborhood and find out.