House hunting and fantasy football go together like oil and water, right? More like chips and salsa. Drafting the perfect team means plotting and scheming and otherwise being relentless in your pursuit of perfection — methods that could not be more relevant to the four-quarter circus that is real estate shopping.
Now that draft day has come and gone and your roster looks playoff-bound, here are a few draft-night takeaways you can apply to the search for a place where you can be #TruliHome.
Don't (always) go the obvious route
OK, so everyone drafts a running back or wide receiver in the first round. But some homework revealed that a tight end (i.e., the Patriots' Rob Gronkowski) wasn't a crazy way to go this year, especially if yours was a late pick.
Similarly, don't assume that every house hunter should follow the same blueprint. Are young professionals flocking to the same neighborhood? Read up on pending construction in other parts of town to get a sense of the next hot 'hood. Is everyone springing for the top-tier kitchen with the open layout? Buck the trend and start looking at (lightly) neglected homes, bringing your general contractor along so you can suss out a space's potential.
Learn the letter of the law
Assured fantasy football victory means learning the league rules inside and out. That means memorizing the scoring system, double-checking the starter requirements, and getting on top of the trade rules. A lot of homework, yes, but regulations you can't skip over if you hope to have any chance of collecting that first-place prize money.
Due diligence is just as important when it comes to buying a home. You're about to take a crash course in banking and real estate law, so you might as well immerse yourself in the particulars. Learn about PMI. Wrap your head around condo association agreements. Understand the settlement statement. The more you know, the more assured you become in your decision making.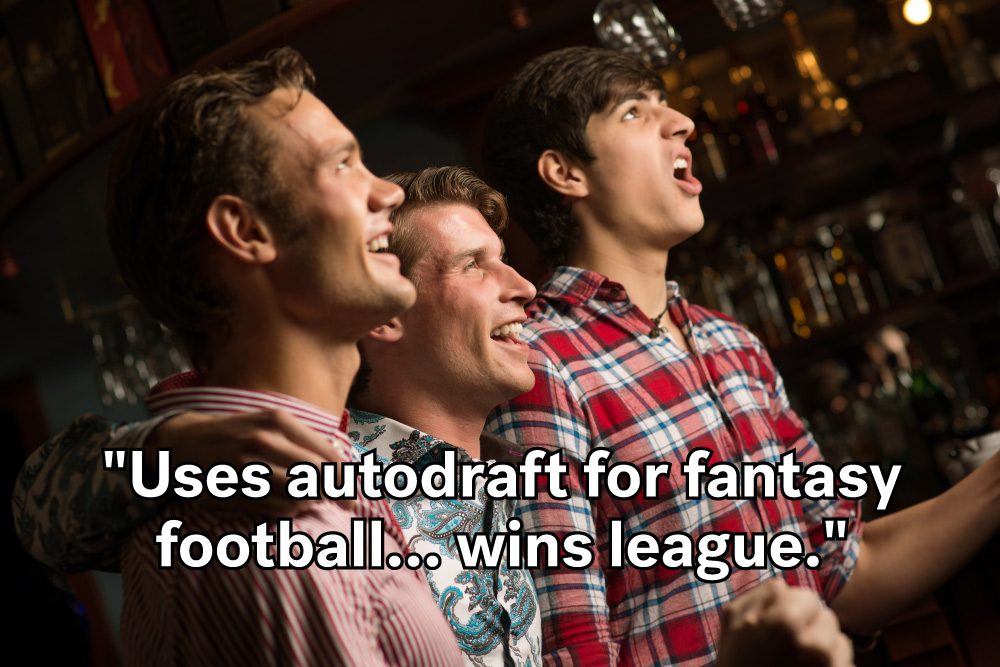 Rely on multiple resources
Do you realize how far out a fantasy football magazine is assembled? The top wide receiver in April could well be a four-games-suspended also-ran by August. So when you strategize your draft, you leverage every outlet available, be it print, Web, TV, or blog.
In other words: Don't rely on just one method of house hunting. Talk to neighbors, lean on your agent, sign up for online listing alerts, and otherwise keep your nose to the ground. You want to know before the crowds do when the next great house is going to hit the market.
Never drop your guard
No time like the fifth round to leave your computer and go get a beer, right? (Wrong.) The later rounds are when you draft your kicker and your defense, sure, but they're also when you pick up the season's sleepers who could well make your season.
It's just as easy to get complacent during the later rounds of the home-buying process. But escrow is a crucial period: inspections happen, credit is reviewed, mortgage rates get locked in, and lawyers get busy. My own mortgage broker told the tale of a client who, excited about redecorating her future home, rang up $30K in furniture purchases a month before closing and lost her mortgage because of it.
Bottom line: Play it smart through the last tick of the clock.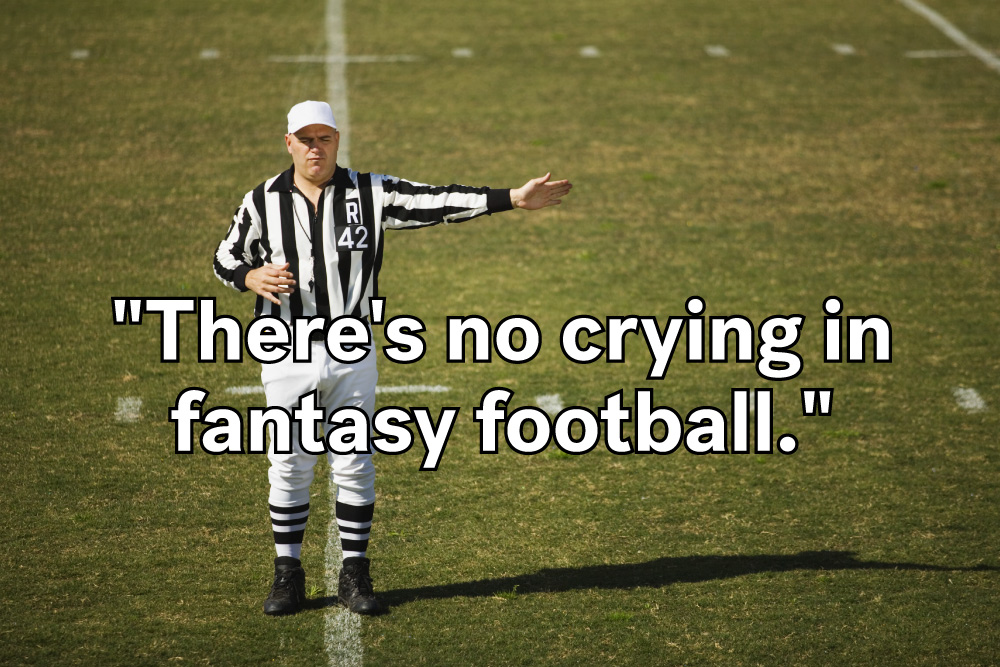 Stay logical
Sure, it's understandable you want to pick up your hometown QB, but that's coaching from the heart, not the mind. You'll still be cheering him on every Sunday (or Monday, or Thursday, or maybe even Saturday); the smart owner sends emotion to the sidelines during draft night and sticks to the script.
Sound judgment should rule the day during a house hunt as well. Say a home strikes a nerve because the architectural style reminds you of your childhood house, or the state-of-the-art kitchen (i.e., the stud quarterback) is just too hard to resist. If the inspection comes back and the foundation is a money pit waiting to happen, you don't want to pursue a bad-apple purchase just because desire has set in. Sometimes, clear eyes are more important than full hearts.
Think long term
Nothing trips up a fantasy team season like the forgotten bye week or unanticipated injury. You can't plan for every contingency, of course, but you need to remember that the team you draft today isn't the team you win with tomorrow.
So don't despair if your dream home seems elusive. Expand your search horizons, remembering that bathrooms can be rehabbed, yards replanted, walls torn down, fences put up. A home is a living and evolving entity; just keep tweaking the configuration, and you're guaranteed an eventual winner.
Watch more #TruliHome videos and then enter to win $25K to put toward your perfect home.