It's no secret that life is full of compromises. But what about when it comes to your living space? Are you willing to trade size for location if the price and location are right? Maybe being in a desirable neighborhood wins out over having a closet. Or maybe proximity to work or school are more key than having an actual kitchen. We spoke with four young professionals who made compromises for their living spaces and learned about their living conditions at the time. We wanted to know if a tiny house for rent is something to jump for or avoid. Here's what we learned.
Meet the renters
Christen, 28, marketing manager
The rental:
A studio apartment that was turned into a two-bedroom on 2nd Ave in Murray Hill, NYC. Christen rented a room that measured about eight by seven feet.
Pros:
A short walk to the subway and a new supermarket—and the best buffalo chicken slice in all of Manhattan.
Cons:
No windows in the bedroom, which got extremely hot at night, making it impossible for Christen to sleep with the door closed, and strange glass walls in the bathroom that faced the living room. Because of the close quarters, Christen's experience was hampered by a grumpy roommate whose boyfriend was in the apartment a lot—and equally grumpy.
The price: $1,250/month
Was it worth it: While the neighborhood was wonderful, the tense roommate situation left a lot to be desired. After all, one's home should be a haven. That doesn't include walking on eggshells 24/7.
Ryan, 37, teacher/musician, and Wayne, 38, insurance auditor/supervisor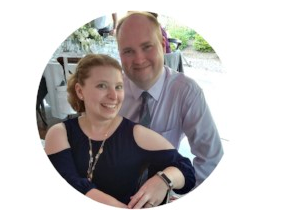 The rental: A "furnished," 450-square-foot studio in a basement apartment with a co-op living above.
Pros: Free tofu tacos upstairs with the co-op folks anytime (they went once), a four-block proximity to the university Ryan was attending at the time (Wayne had graduated a year prior), three blocks to the downtown area, right across from the public library.
The cons: The "furnished" bit meant the apartment came with furnishings that were left behind by prior tenants, including a twin bed the duo had to share. The apartment got hot in the summers, making it impossible for them to sleep in the same bed, so one person had to sleep on the floor or a tiny couch in the main room of the already-tiny apartment.
The price: Under $750/month for two years
Was it worth it: The duo agrees that one of the best things to come from having to get creative with the sleeping arrangement was the deepening of their relationship. Ryan also gets a big kick out of telling people their survival stories of the tight living quarters. Another bonus: there was nowhere to go but up.
Michelle Olin, 34, lawyer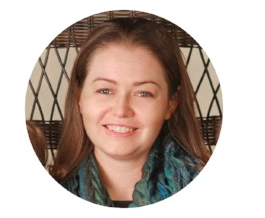 The rental: An efficiency about the size of three parking spaces above the laundry building for a student apartment complex.
The pros: Proximity to her law school, her job at a nearby country club, and a beautiful place to go running.
The cons: Temperature control—the heat only came on when it was extremely cold, forcing her to sleep under piles of blankets and with a coat, no stove for cooking, only having a mini fridge, plus plenty of shaking, given the laundry room activity below. Also: vermin.
The price: $385/month for three years
Was it worth it: During the time she spent living above the laundry, Michelle learned just how little she needed to get by. Moreover, she reports now knowing she can be happy under any circumstance.
Should You Seek Out a Tiny House For Rent?
This is a solid question. While the answer will vary for everyone, the determination often breaks down to this: Will you be spending more time in your apartment, or in the great location it affords you? A student who expects to spend more time studying than entertaining is probably more likely to overlook the fact that there is a bathtub in their kitchen. But a professional looking to relax after work or host dinner parties might be less inclined to appreciate a cramped home.
In any case, if the mere idea of small closets, mini fridges and spooning on a twin mattress makes you break out in hives, you might want to skip the small space experience. But if you'll be living most of your life in the restaurants, shops, work environments, and open spaces available in your favorite neighborhood, you'll never miss luxe apartment amenities anyway.