It doesn't matter if your kids are five or 15—if you're a parent, you're probably worried about the cost of college. And if you went to college yourself, odds are student loans have been a drag on your budget for years. If you've asked yourself how you can get out of the steep cost of college—either in the future or the past—some American cities have the answer: Just move here.
These five cities offer higher education incentives to residents. That's right, they'll pay for part or all of your past or future college if you move there. Here's the scoop:
$15,000 Off Student Loans
In the heart of the country, many small communities are offering clever incentives to lure educated new residents, and tiny town of Tribune, Kansas, is one of them. As part of the state's Rural Opportunity Zone program, the community will pitch in to help new residents pay off their student loans.
Tribune will gift new arrivals (who have obtained at least an associate's degree) up to $15,000 over the course of five years. The financial windfall can go far in this tiny western Kansas town. With around 750 residents, Tribune is too small for accurate home price data, but the surrounding cities of Syracuse and Oakley have average list prices of $122,627 and $112,312, respectively.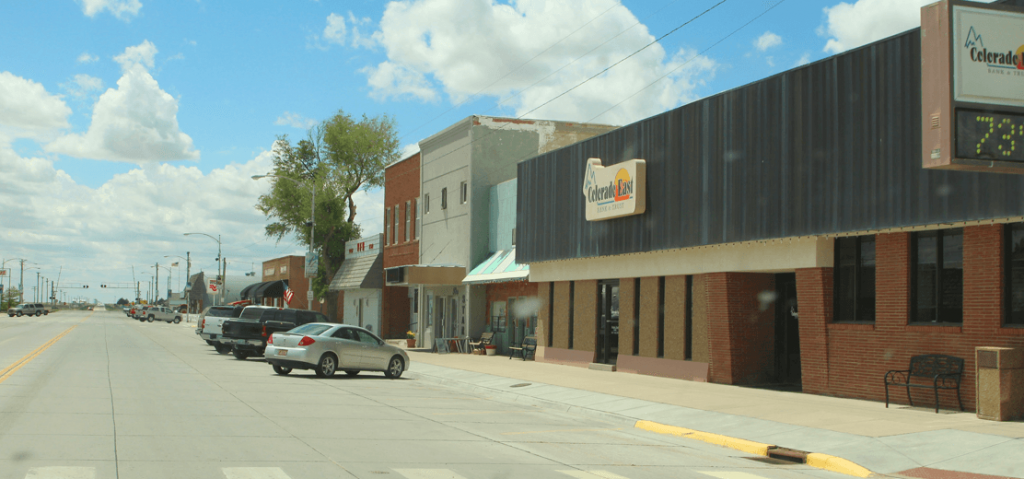 $7,000 Off Student Loans
Long beloved as a honeymoon destination, this town on the border of New York State and Canada was attracting more tourists than tax-paying (and business-growing) residents, so its community leaders got proactive.
They decided to tackle one of the biggest problems facing young professionals, promising to pay off up to $7,000 of new residents' debt over the course of two years. The one catch? To be eligible for the funds, newcomers must rent or buy a residence in certain, economically challenged parts of Niagara Falls' downtown. However, with a median home sale price of $94,000 and median rent of $725 per month, the reimbursement money will go far here. Plus, you can't beat the scenery.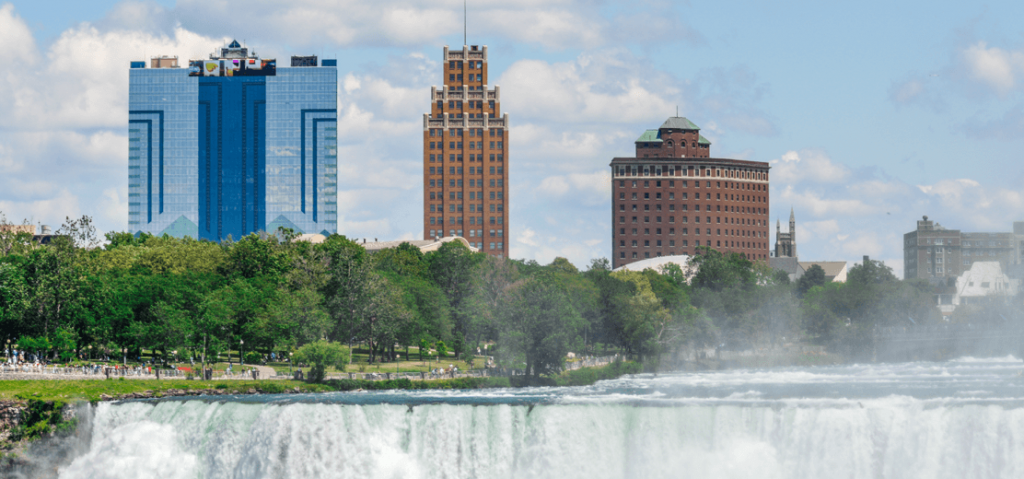 Free In-State Tuition
Families with children will find the free-college tuition program dubbed the Kalamazoo Promise enticing—and may even choose to move to this culture-filled town in western Michigan to take advantage of it.
Any graduate from public high school in Kalamazoo—having been enrolled from the start of ninth grade—is entitled to completely free tuition at any Michigan state college or university. This includes full freight at the prestigious University of Michigan, Ann Arbor, which U.S. News and World Report rated as the country's fourth-best public school. Of course, your kids could also stay at home and attend Kalamazoo's own Western Michigan University, saving you on room and board (and peace of mind), too.
This incredibly valuable program is funded by a group of anonymous, civic-minded Kalamazoo donors: Who wouldn't want to live in a town that gives so much back to its young people?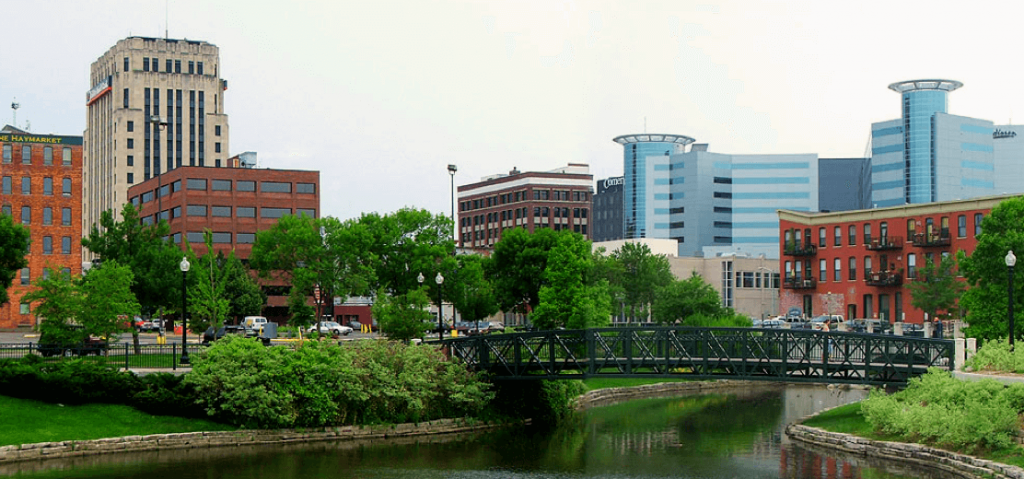 Free Dartmouth Tuition
This small town in the Green Mountain State may be an hour away from the elite Dartmouth College, but the locations share a history, as well as a nearly 200-year-old education incentive agreement.
Six years after its founding in 1769, Dartmouth was struggling financially. It appealed to the state of Vermont for help, and was granted 23,000 acres—which included Wheelock—and the rent the school collected on the land kept it afloat. In 1830, Dartmouth's president made a promise, since kept by the trustees, that any child of Wheelock who was accepted into the institution would get a complimentary education.
With fewer than 800 residents and about 10 high school graduates per year, fewer than a dozen Wheelock students have taken advantage of the offer. But with the now-$75,000-per-year price tag of Dartmouth College, parents could blaze an amazing trail for their kids by moving to this charming town in rural New England.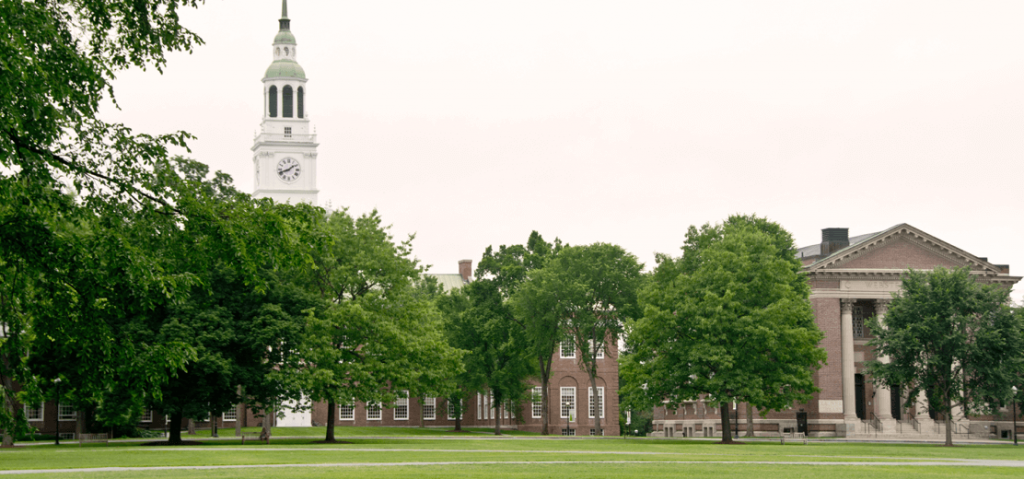 Free Tuition at San Francisco City College
San Francisco has some of the priciest real estate in the country, so any financial perk for living there is welcome news for locals. The City by the Bay's just-launched Free City program offers residents free tuition to San Francisco City College.
To be eligible, students must have established residency in the state of California for at least a year, and they must live in the city of San Francisco by the first day of classes. This generous program is one of the easiest tuition-free plans to qualify for, and SFCC is among the U.S.'s top-rated two-year public colleges, with superior staff and career-focused programs.
Whether graduates go straight into the Bay Area's hot job market or move on to a four-year college, those two tuition-free years can be a big boon for those saving for a permanent place to live in pricey-but-gorgeous San Francisco.