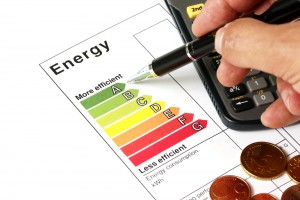 When you're paying your monthly rent or mortgage, the last thing you want to worry about is high energy bills adding to your expense. It's the era for going green. Lowering your energy bills saves you money and is better for the environment. Doing so is incredibly easy since it's mainly a case of changing your habits and making better choices. Below, Trulia offers four secrets to lowering your energy bill that you may not have been aware of.
Keep your vents clean
Dirty vents can cost you a lot of money, in addition to potentially making you too hot or cold and creating an unhealthy environment in your home. Keep an eye out for:
Central air vents
Heating ducts
Air-conditioning vents in window units
Are they clogged with dirt and dust? If so, they can't properly heat and cool your home. They have to work harder, which wastes energy. Regularly cleaning out your vents will instantly make your home more comfortable. The units will work better, and you can keep your temperatures steadier. Moreover, you'll reduce the amount of dust and dirt in the air, which is much healthier.
Seal up windows and doors
If your windows and doors aren't fully closed or properly sealed, they waste a lot of energy. If you notice that heat seeps in during the summer or your house stays cold in the winter, windows and doors are probably your biggest problems. Make sure there aren't any cracks and that everything shuts snugly. You may even want to replace your doors with thicker, insulated ones.
When you're running the heat or the air, don't leave your doors and windows open. Even if you're just running outside for a second, you're making the units work too hard. With central air or air-conditioning units, that can even cause the units to freeze, making them worthless until they thaw. If you've got the windows open for fresh air, turn off the heat or air for the duration.
Go greener with appliances
Did your place come with appliances? If you're a renter, consider talking to your landlord about replacing them with more energy-efficient options. There are green refrigerators, dishwashers, washing machines, and dryers, among others. They aren't too costly, and they make up for the price in terms of energy savings.
If you came in with your own appliances and you can afford to replace them, you should seriously consider it. Even if you can replace only one item at a time, it will benefit you in the long run. With most of these items, you'll also save on your water bill.
Negotiate your bill
Many utility companies have different payment options. They also have fixed-billing plans. When you're on a fixed plan, you pay a set amount of money each month, based on your average bill. If you go over that amount, you have to pay the difference. That may come at the end of the billing cycle or at the end of the year. While you might occasionally face a larger bill, this is a great way to put yourself on an energy budget.
It's more important than ever to use less energy, and change begins in the home.
What tricks do you use to conserve energy? Spread the knowledge in the comments below.