What can we learn from looking at some of the most viewed homes on Trulia? That would-be homebuyers love thinking about place alongside home. After all, many of the most-viewed houses this year are a reflection of their environment. From the massive stone  Massive stone castles will always be eye candy for viewers, and the demand for tiny homes never wanes, but this year's list of most viewed homes is even more eclectic than last year's. A scroll down this page is an insight into what Trulia homebuyers found intriguing in 2017From massive stone castles in unlikely settings to an all-white contemporary beachfront masterpiece, the most popular homes for sale right now prove that anything goes in real estate.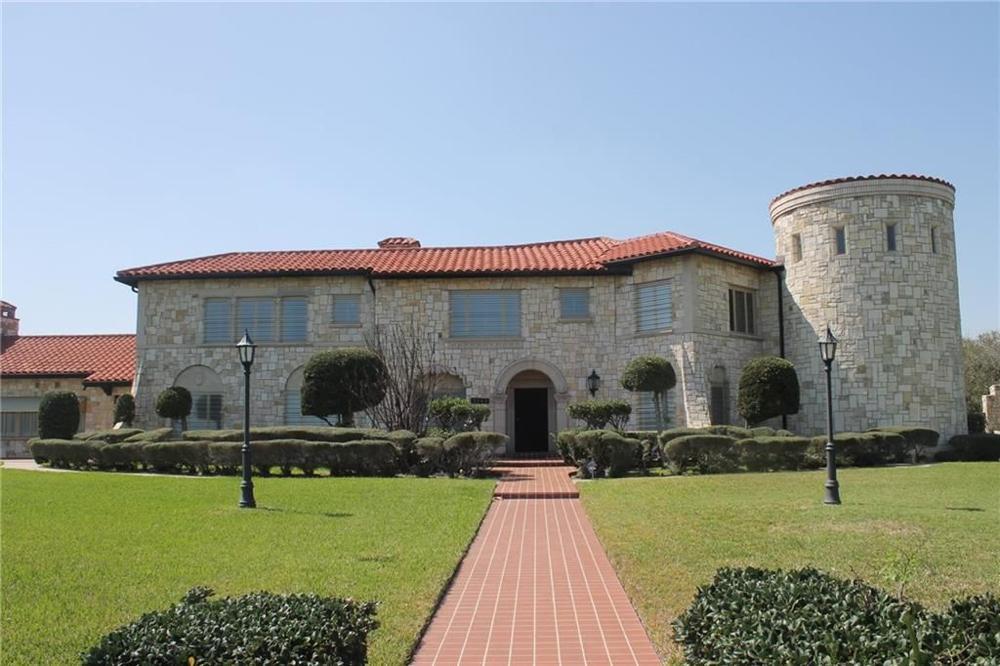 Corpus Christi, Texas
Euro-inspired castle on the bay
$2,750,000
From its stone facade to the terra cotta tile roof, this impressive five-bedroom, six-bathroom estate brings a Tuscan villa to the shores of the Corpus Christi bay. The interior of the Texas-sized mansion—it measures in at 6,200 square feet—is equally evocative of a European estate. There are Italian tile floors, elaborate gold and white ceiling moldings in the dining room, and a 45-pound Austrian crystal chandelier that gives everyday life a little more grandeur. However, there is one plus to this property that's distinctly American: It's right down the street from a Starbucks cafe.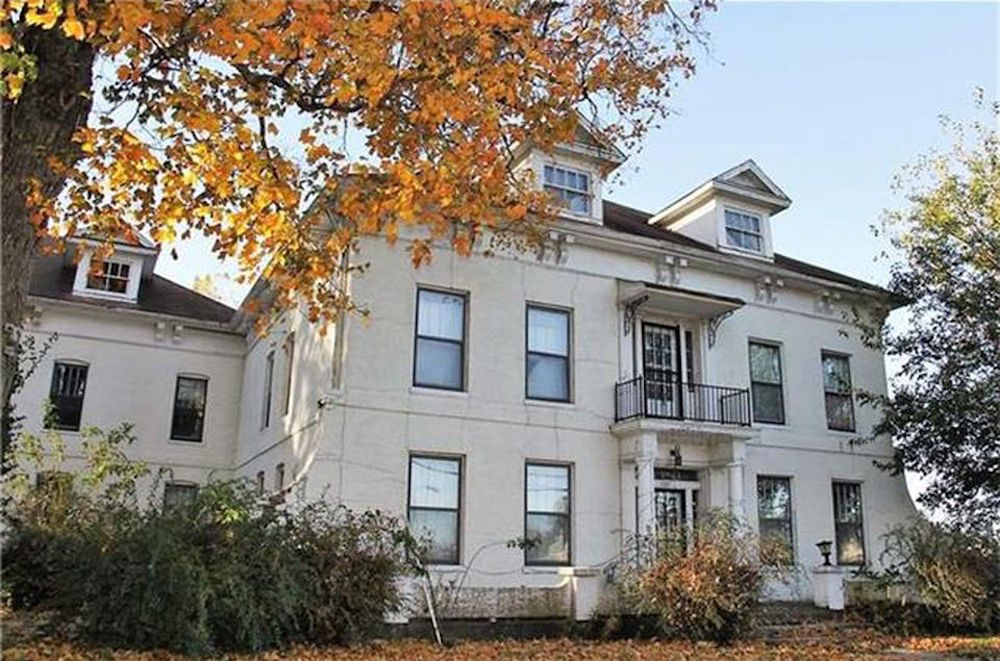 Lexington, Missouri
Stately home with an interesting past
$125,000
If you prefer a home with an interesting backstory, this one's for you. Originally built in 1840, the nine-bedroom, seven-bathroom mansion was the residence of William Bradford Waddell, who founded the Pony Express. He lived there until 1868, when the property became the home of the Baptist Female College (which Harry Truman's mother attended). Today, you can still get a sense of its previous majesty, though it is indeed a fixer-upper. Once restored, the possibilities are endless—perhaps you can finally carry out a dream of owning an inn?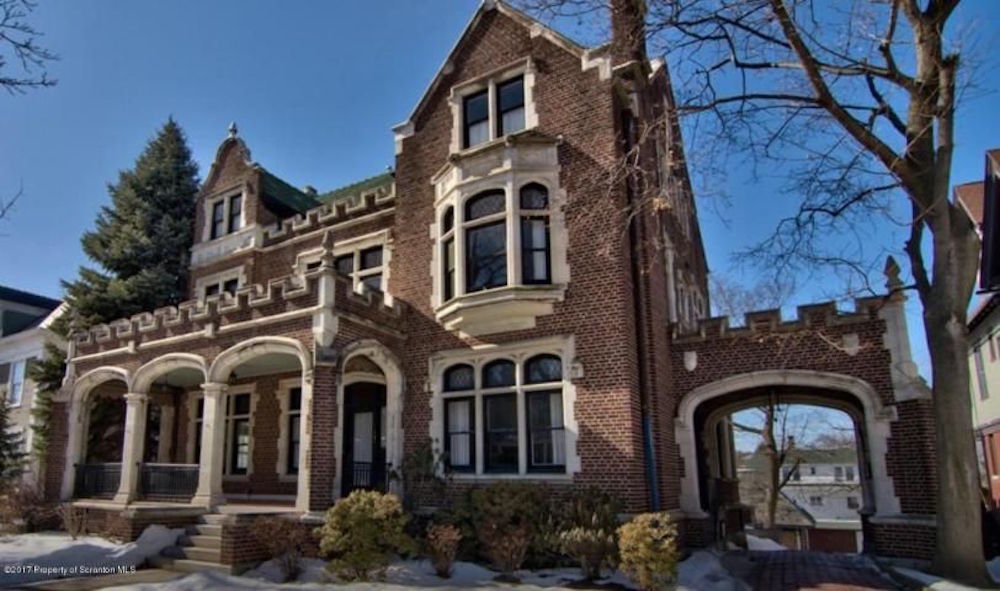 Scranton, Pennsylvania
Brick manor on a tree-lined street
$495,000
On a street with lovely old homes is an unexpected sight: A brick castle with grand Gothic details. This unusual home dates back to 1911, when Scranton was flush with money from wealthy industrialists. The ten-bedroom, ten-bathroom home is a size befitting a rich family of that era, though it has been updated in recent years in a few key places. (After all, wealthy businessmen did not cook for themselves, so the kitchen was enlarged to suit modern-day living.) The renovations did not affect the opulent details from the era, like the marble fireplaces, the incredible ceiling moldings and the main staircase that leads into an entryway large enough for a baby grand piano. Now that's a grand entrance.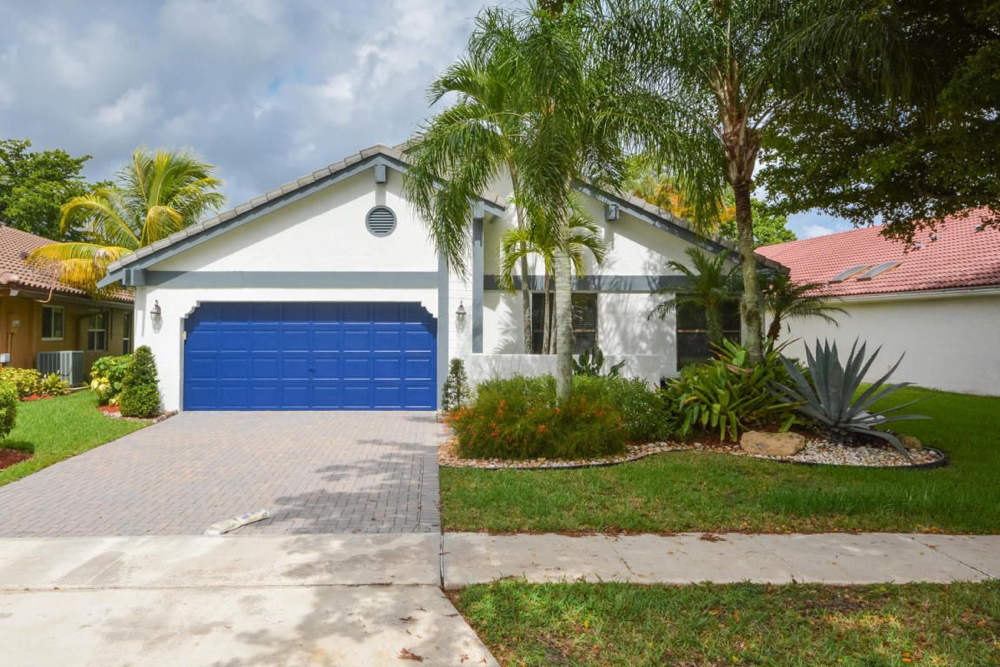 Boca Raton, Florida
Tropical curb appeal in a golf course community
$188,000
The ease of lifestyle that comes with exclusive golf course communities usually comes at a very high price, which might be why this particular home attracted so much attention in the first place. At well under the $200,000 mark, this spacious three-bedroom, two-bathroom house offers plenty of value—especially when you consider the fact that the kitchen and baths were recently updated. Though you'll likely be spending lots of time on one of the two 18-hole golf courses here, this is truly a home where you can unwind. You can take in views of the lake from the screened-in patio, the breakfast room, the master bedroom, or the living room. Or, just enjoy being surrounded by beautiful palm trees 24/7. It's kind of like being on vacation every day.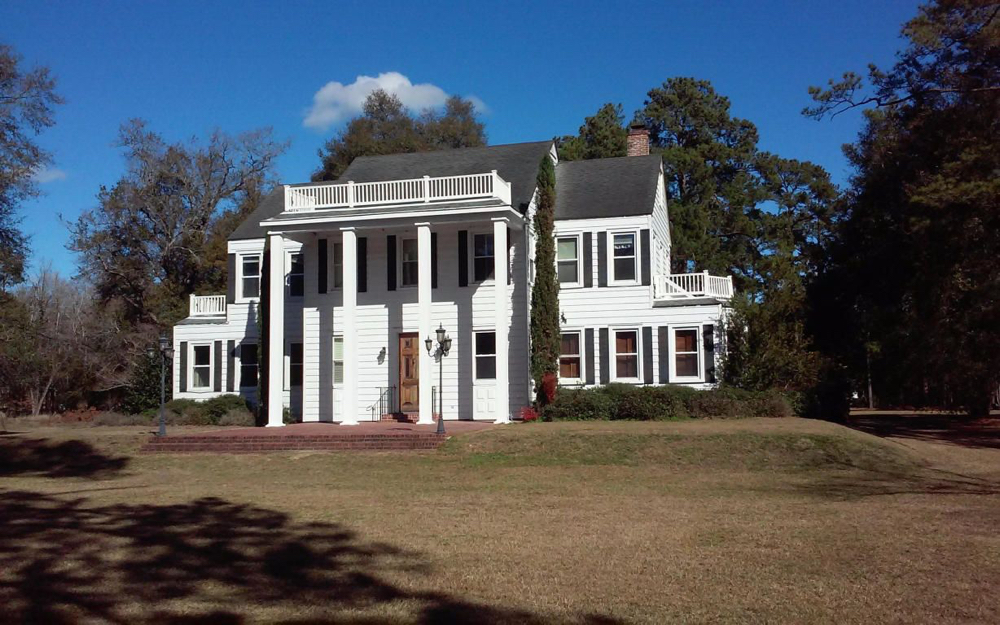 Holly Hill, South Carolina
Gracious estate with a sweeping lawn
$399,000
Vintage homes might have plenty of character, but many have a downside: Teeny-tiny rooms. While many remodeling projects tend to overcorrect this issue by making everything open-concept, this 1930s home balances the old and new. The six-bedroom, five-bathroom home has era-appropriate wainscoting and moldings throughout, along with gleaming hardwood floors and a cozy fireplace. The main updates resulted in a huge kitchen that includes a baking room, and a bedroom with a closet that's basically the size of another bedroom. The outdoors didn't need any improving at all—the manicured lawn is expansive enough to host plenty of soirees under the stars, a year-round possibility thanks to South Carolina's moderate climate.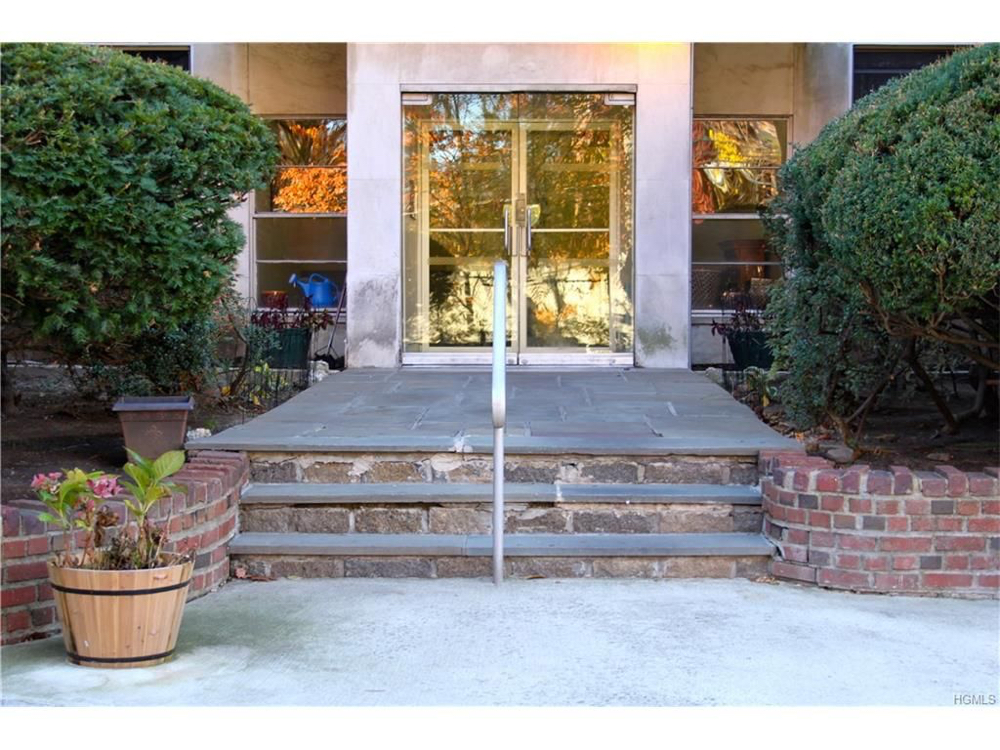 Bronxville, New York
Affordable condo in a commuter-friendly location
$137,500
Even if you don't live near New York City, you may have a sense of just how expensive it is to live there—or anywhere in commuting range. That's likely why this modest, two-bedroom, two-bathroom condo has been getting lots of attention. It's at a price that usually can't be found hours from the city, let alone 10 miles from the northern tip of Manhattan. Your trip into town is even easier due to the circa-1955 building's location near the Fleetwood Train Station, a stop on the Metro-North Railroad that gets you to Grand Central in about a half hour. The only downside? There's a waiting list for a parking spot for the building, so you'll have to find another place to park your car in the meantime.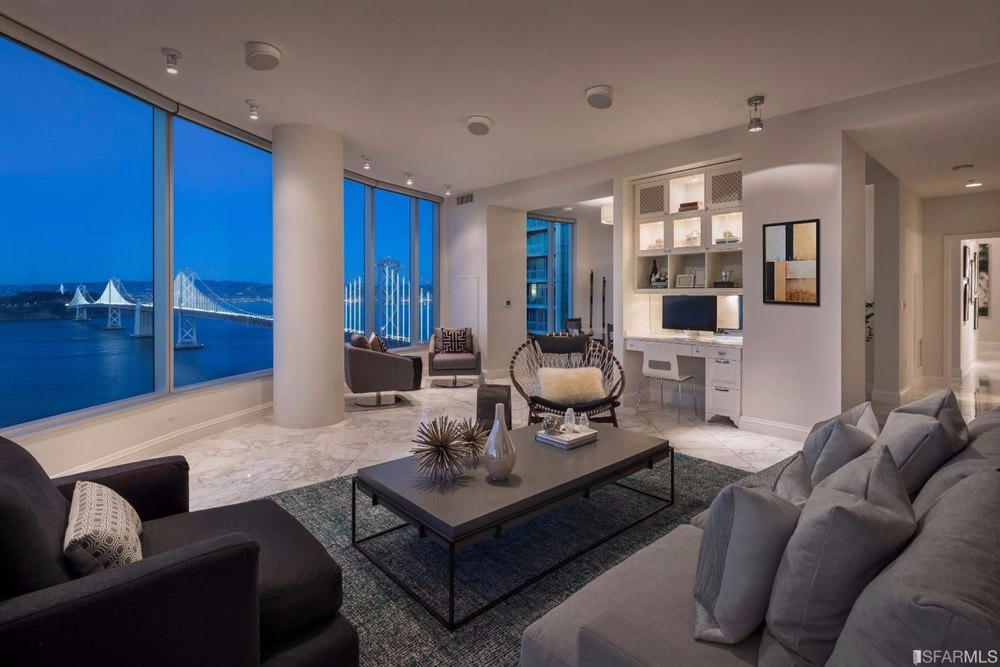 San Francisco, California
Polished penthouse fit for a tech titan
$8,999,000
Speaking of expensive real estate markets, pretty much nothing will beat San Francisco. The tech industry has lead to skyrocketing prices, along with new construction that you can only dream about owning. Take, for example, this three-bedroom, three-and-a-half bathroom penthouse that takes up half of the top floor of The Infinity building. It's completely decked out with top-of-the-line everything, like a chef's kitchen filled with Viking and Thermador appliances, marble floors, custom closets, custom lighting, and custom audio/visual features. The views, however, are the ultimate luxury. You can stand in any part of this sky mansion and see out to the water and bridges. If you do feel like mixing with the neighbors, there's always the building's on-site theater, lap pool, sauna, or club room—but at this price, you can also simply enjoy your privacy.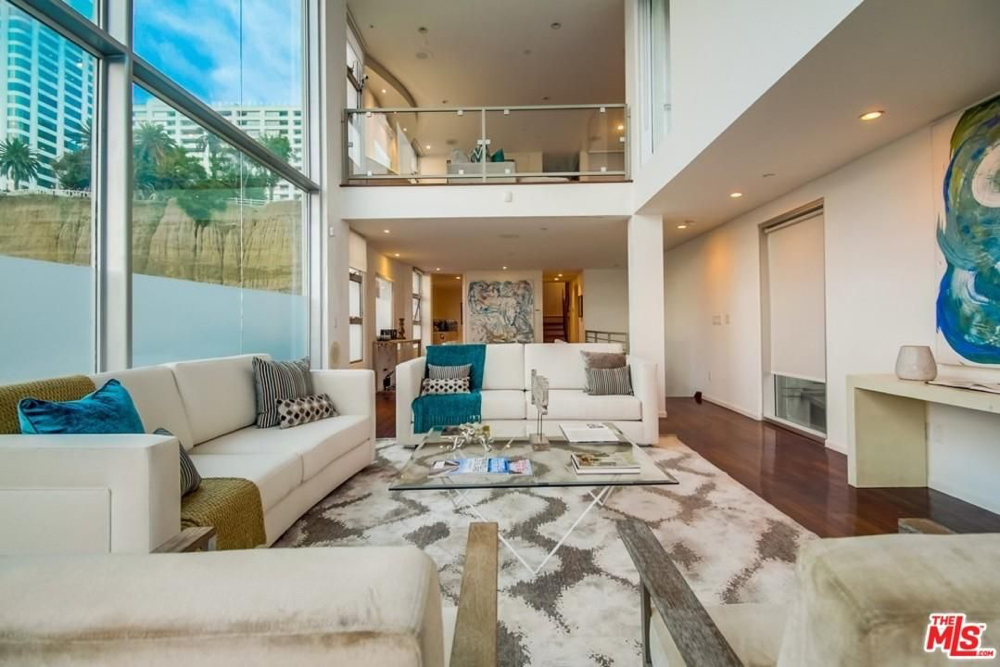 Santa Monica, California
All-white contemporary on the beach
$5,490,000
After a while, many luxury beachfront estates start to look alike. It takes some serious design to stand out, especially in Southern California, where luxe estates seem to somehow outnumber aspiring actors. This stunning three-bedroom, four-bathroom home is worthy of a magazine spread, with its all-white color scheme, oversized windows and a curvaceous tower-like feature that disguises the stairs to a private rooftop lounge or one of the roomy decks. You could simply enjoy looking out onto the ocean every day—or just walk out the front door to be on the sand in seconds.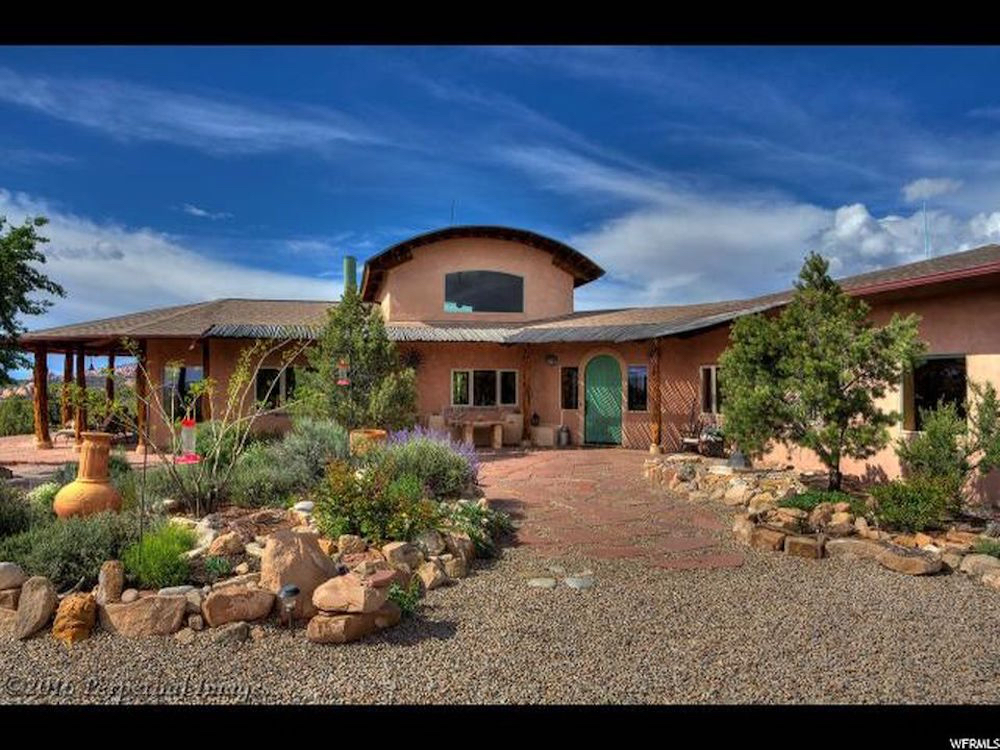 Moab, Utah
Custom green retreat in the desert
$1,395,000
Located just outside of Moab, this desert dwelling practically blends in with the landscape. The three-bedroom, two-bathroom home was designed to complement the desert scenery, right down to the local materials used—straw bales from Colorado, clays from the Colorado River, fire-kill juniper from the La Sal mountains, earthen plasters, and even the prickly pear cactus extract used to create the adobe floors. The home also nods to nature by incorporating environmentally-friendly passive solar features and in-floor geothermal heating and cooling systems. While you would be crazy not to take advantage of the close proximity to natural wonders like Arched National Park, you might find that your own backyard is just as splendid. There's over 21 acres to roam, with outdoor features like rock patios, a cliffside pergola, and a fire pit.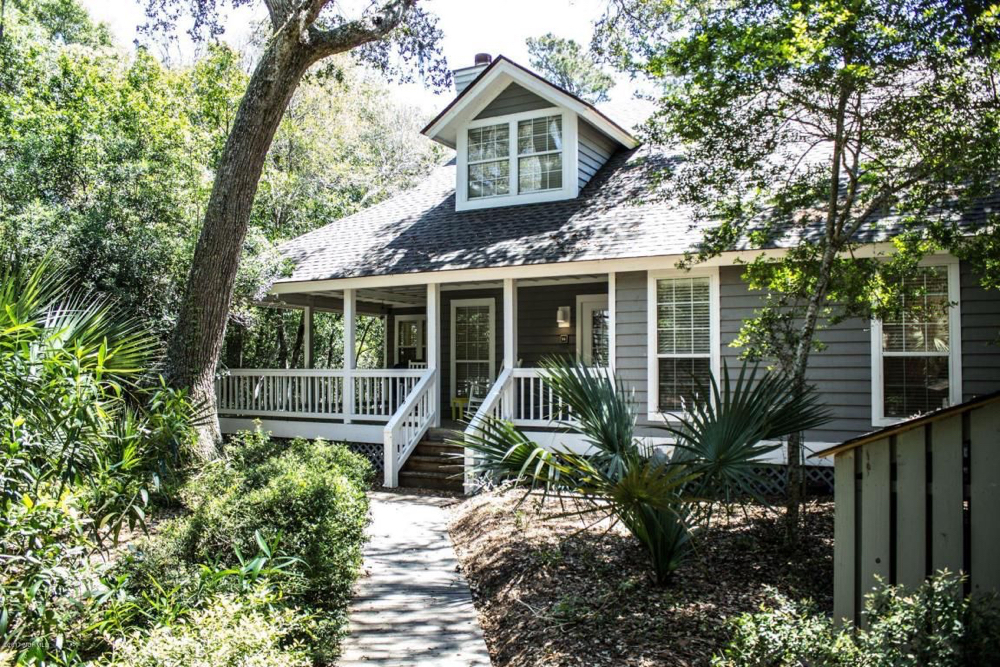 Bald Head Island, North Carolina
Charming cottage in a vacation paradise
$460,000
Bald Head Island is a little different than most coastal vacation destinations. That's because you won't find a single car on the island. Instead, residents enjoy the peace and quiet while getting around on golf carts and sometimes horses. The former comes with this enchanting three-bedroom, three-bathroom cottage. It's set among huge live oaks, which help give even more privacy to the hidden-away property. You can gaze at the fireflies darting about the old oaks from the roomy porch or in the Florida room (a plus when the mosquitos buzz about in the summer). The interior is adaptable for hosting and entertaining, whether in the dining room, at the breakfast bar, or in the open living room. However, the best space for a party—or a lazy Saturday—is undoubtedly the pool in the backyard. Pour a gin and tonic, settle in on the lounge, and enjoy the getaway vibe.

Fancy Gap, Virginia
Affordable treehouse in the woods
$94,500
Don't let the name "Fancy Gap" fool you. This isn't a town of nouveau outdoor malls and trendy restaurants. It is, in fact, a woodsy town of less than 250 residents in the scenic Blue Ridge Mountains. Property here is affordable, even when you're in the market for a one-of-a-kind home like this hexagonal treehouse. Designed in the 1970s, this unusual two-bedroom, two-bathroom home surrounds you in nature even when indoors. The floor-to-ceiling windows frame the surrounding woods, and the open-concept layout lets you drink in the views no matter where you are. What's interesting about this treehouse is that it's not exactly rustic in style. The sleek ceiling beams and spiral staircase strike a more modern tone. When you need a little more privacy, you can take that staircase down to the new walk-out reading nook. It's the perfect place to catch up with your favorite books and unplug from the daily grind.