Our goal at Trulia is to provide home shoppers the tools they need to move fast in finding their next home. Home shopping in today's market often happens in real-time, no matter where you are, and includes two (or sometimes more) people. As a result, Trulia is constantly investing in new mobile platforms to ensure consumers find the right home and neighborhood for them as easily as possible. We're continuing to build on that with the release of Trulia's iMessage extensions for its For Sale or Rental app.
The Trulia iMessage extensions both enable home shoppers to seamlessly collaborate with friends, family and even their real estate agents over iMessage. Through the extensions, you can view and share saved homes, and more easily collaborate with the people that matter in your home-buying or renting adventure. You can also plan and coordinate open house visits and see property details, without ever leaving your iMessage conversation.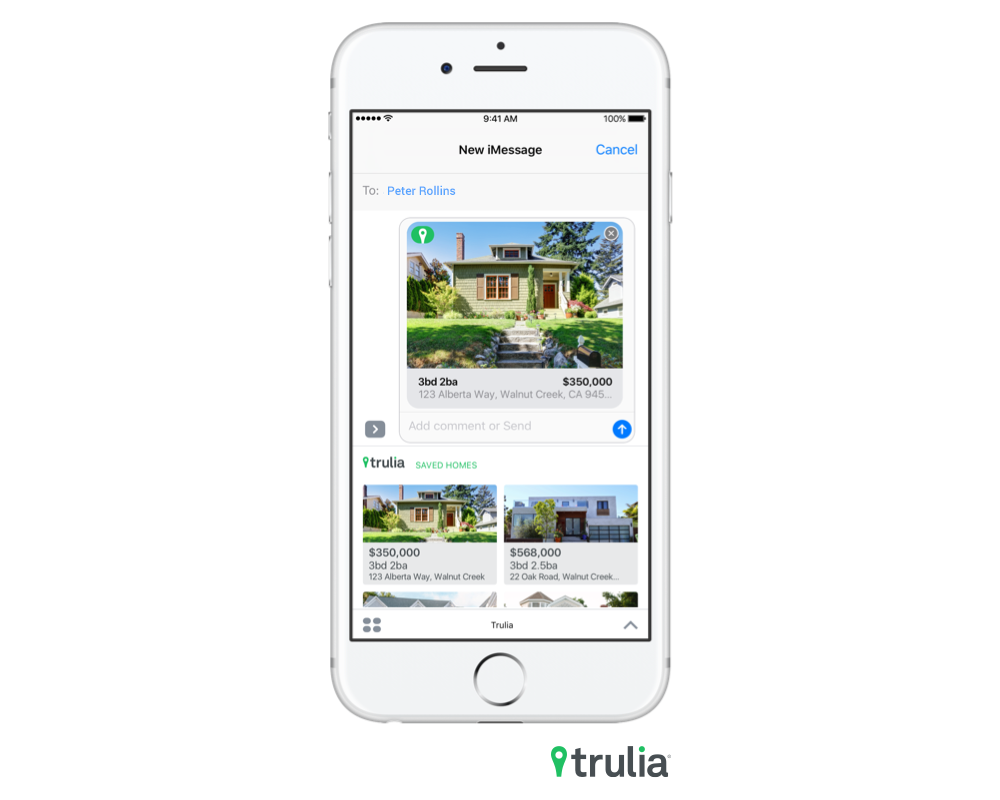 To enable either Trulia iMessage extension, you must have the Trulia For Sale or Trulia Rental app installed. From there, you can download either extension through the iMessage app store, which is accessible through iMessage or the App Store. Once you have installed the Trulia extension you would like to use, you will see your previously saved homes within iMessage. Simply tap one of the saved homes to share it with a friend, loved one, realtor, etc. The recipient of your message will see a large, immersive image of the home along with the most important property information, including number of beds, baths and the price. If the recipient clicks on the home you shared, she or he will see a little more information about the property, including open house timings. From there, the recipient can choose and share a preferred open home time with you.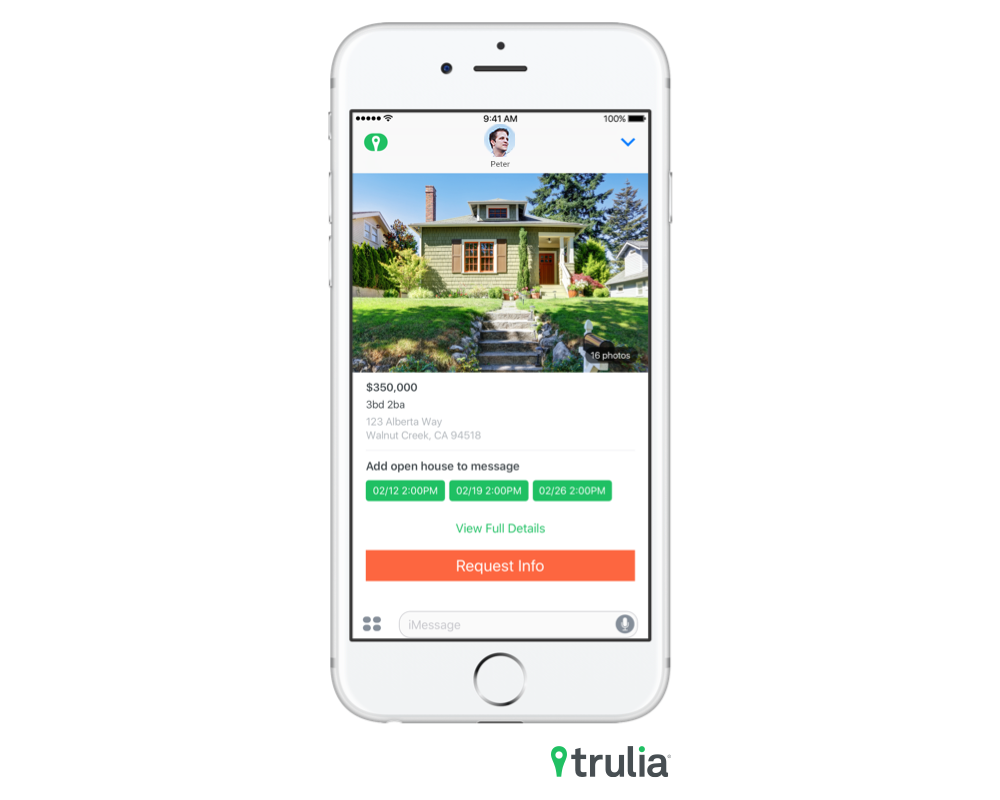 Trulia's iMessage extension is available for both For Sale listings and Rental listings, and is another example of how Trulia is working to make the home search experience more easy and enjoyable. Go enable the Trulia iMessage extension on your phone and start a more collaborative home shopping journey today!