When you're in the market for a home (or you're just a real estate fanatic), you want to be able to search for homes regardless of where you are. Sometimes, that might be while you're on the go – think mobile apps! – or at home. Not only has Trulia made it easy to search for homes on the go, you can now search right from your couch with Trulia for Android TV.
Browsing is easy on Trulia for Android TV. Designed from the ground up to help you discover homes, the Trulia for Android TV experience includes immersive photos and videos, giving you a real sense of a home. The app groups home listings into collections using the same proprietary algorithms that drive all Trulia products. Upon launch of Trulia for Android TV, you will see listings grouped into different categories, like "Remodeled Kitchens" or "New Listings," so you can easily and quickly browse homes that match your criteria.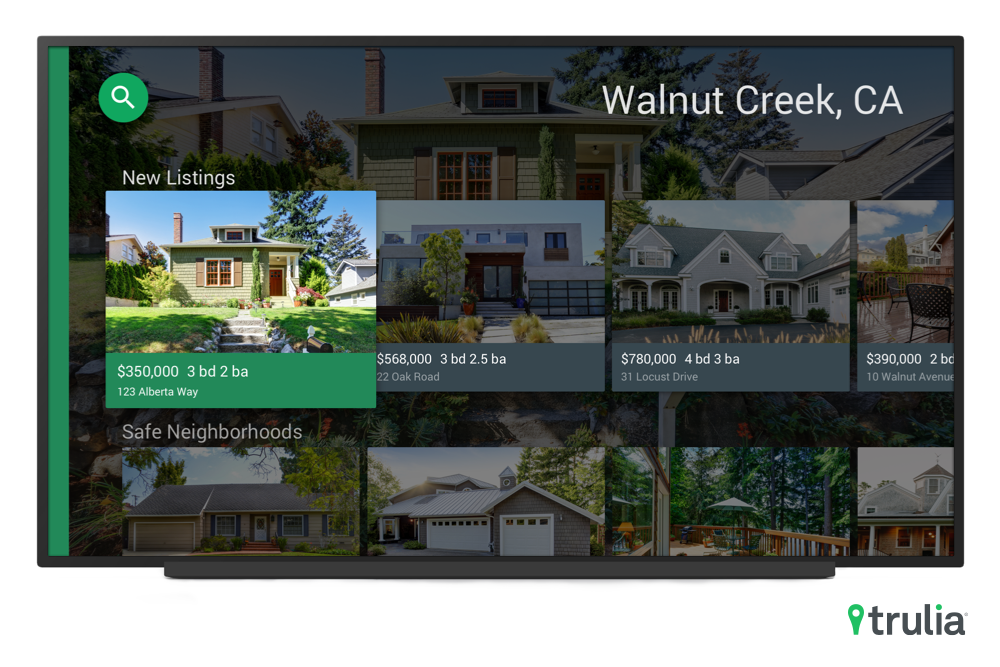 When you find a home you're interested in, just click on it to see more information, including more photos, videos, the number of beds and baths, the price and more.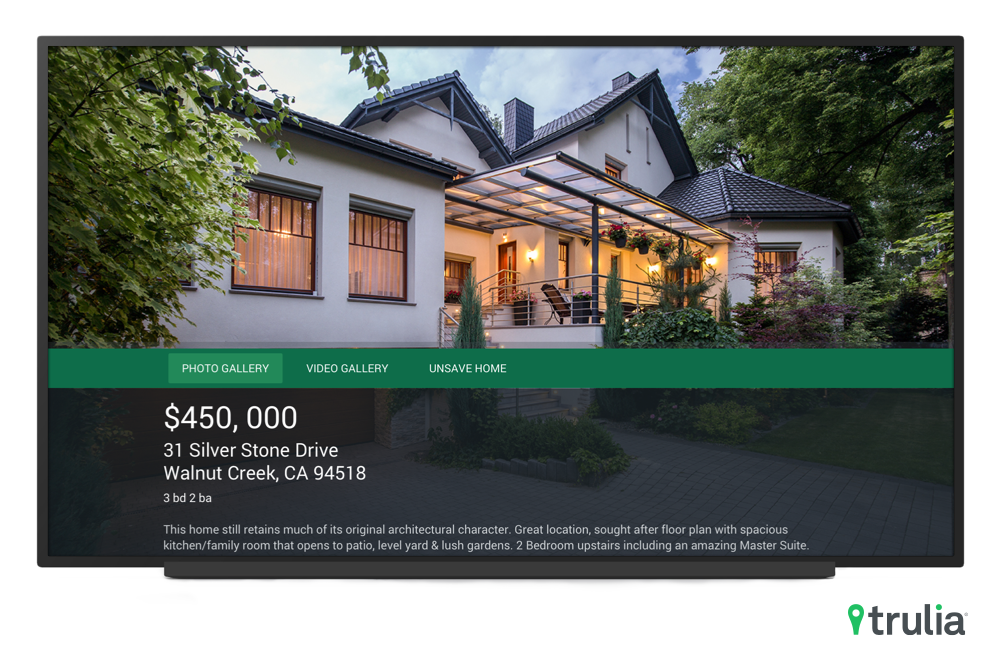 When launched, the app immediately shows listings based on your geo location, but searching for a new city is simple. Trulia for Android TV supports both voice and text input, and auto-populates with suggested search terms once you begin typing your search. Through the app, you can also save the homes you like and easily come back to them later.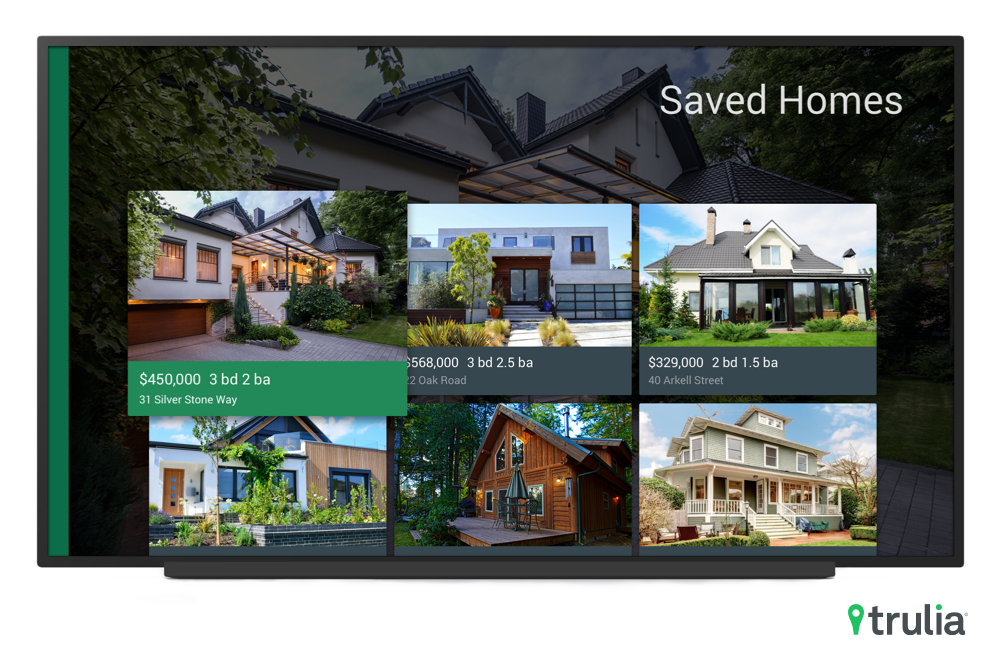 In building this app, Trulia focused on Google's three design guidelines for Android TV: casual consumption, cinematic experience and simplicity. As a result, we've created an easy and enjoyable couch surfacing experience that perfectly complements Trulia's mobile suite of apps.
Trulia for Android TV is available for devices running Android Lollipop (5.0) or higher. Go check it out and let us know what you think in the comments below!