A couple of weeks ago I had the pleasure of speaking at a San Francisco Engineering Leadership Community (SFELC) event at Trulia HQ. I chose to address a topic that folks in any industry can identify with – the power of purpose. In technology, we can quickly become enamored with a shiny new toy, lose sight of our why and fall into the trap of looking for a problem to solve, rather than creating products with a specific purpose in mind — thus becoming a hammer looking for a nail.
Benefits of Purpose
Conversely, when we understand our why we can channel the inherent desire we all share for purpose to accomplish greater things. By fulfilling part of that need, organizations can align teams with business objectives, reap the benefits of increased employee morale, and gain clarity when making difficult decisions.
Satisfied customers are a trait often associated with purpose-driven businesses, and customers, like organizations, can realize the benefits of purpose. It may come in the form of having a fundamental need met like food or shelter, or receiving a higher level of customer service and satisfaction. Those positive interactions with a business can create associations customers take pride in and regularly share with others.
Recently my wife told me about her experience with pet supply company Chewy. The company sent our dogs the wrong food, but rather than have us return the shipment, their customer service team asked us to donate the food to a local shelter while they corrected the order at no charge to us. My wife shared her experience with her social network and found countless examples of other customers who had similar experiences with the brand, whose purpose is to become the most trusted and convenient online destination for pet parents.
Attributes of an Effective Purpose
For brands like Chewy to identify an effective purpose their why must meet specific criteria. A business's purpose must be relevant and make sense to an organization's various stakeholders. It must be credible, something everyone can believe in. It must be meaningful, something big and powerful that teams can aspire to achieve. And finally, a purpose must be differentiated from competitors.
Throughout my career, I've had the opportunity to work at multiple companies with a well-defined purpose. Ironically, my first day at Zappos was a little confusing because of their clear mission to deliver the best customer service possible. I thought I was joining a shoe company, but I quickly learned it was our why, rooted in delivering WOW through service, that allowed us to compete without offering the lowest prices or having the biggest selection of product. We were committed to doing whatever it took to satisfy our customers, including placing orders with a competitor if we couldn't fulfill a request due to inventory mistakes.
Purpose is not a
However, after Zappos I learned companies cannot win with purpose alone. At the now defunct Our Story, we had a powerful mission. Inspired by our founder's desire to capture memories of his terminally ill father, we were committed to preserving the moments and sharing the memories. Despite universal alignment across the company on purpose, we lacked a go-to-market plan and ultimately failed. In that failure, it became clear to me that as powerful as purpose can be it is not a substitute for people, strategy, and execution. We had a great team, but we lacked a sound strategy to execute against. Companies with only some of the necessary ingredients for success will struggle to unlock the benefits of purpose.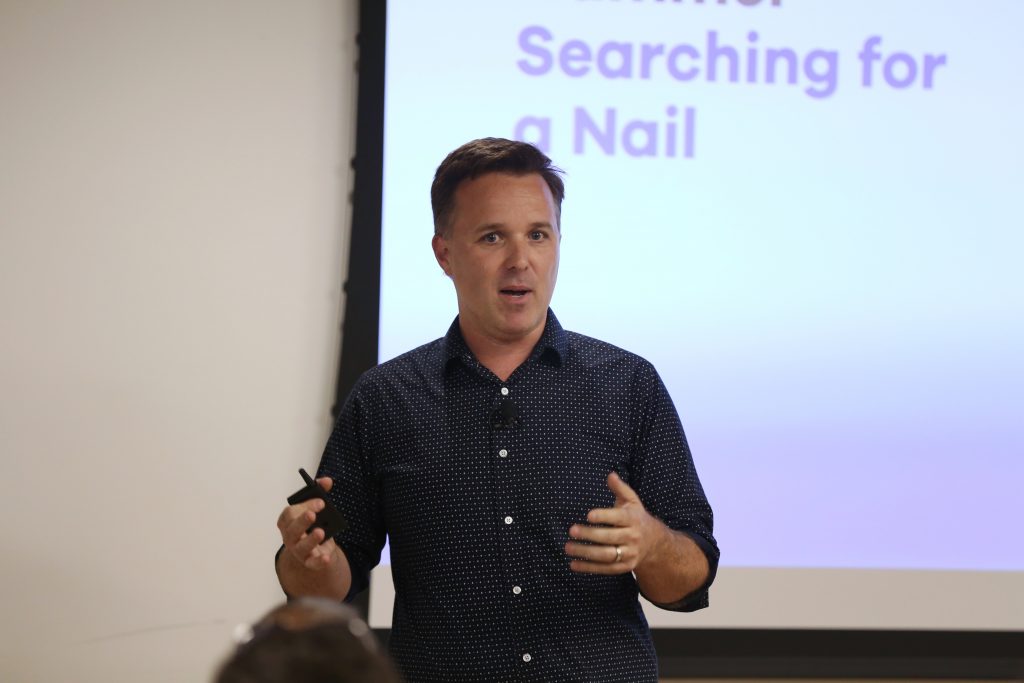 Trulia's Purpose
At Trulia, I have the opportunity to lead an organization with a clear purpose, paired with an exceptional team and a differentiated strategy aligned with our why. We had our aha moment after 13 years in business, our 2012 IPO, and being acquired by Zillow Group in 2015. A 2017 consumer survey we conducted revealed 84% of homebuyers say the neighborhood is equally, if not more important than the home itself.
We quickly recognized there was not one reliable source consumers could turn to for neighborhood info and our purpose – to build a more neighborly world by helping you discover a place you'll love to live – became clear. This August we launched Trulia Neighborhoods to give consumers a feel for a neighborhood with unique photography, local reviews, and drone footage. The product was a tremendous undertaking made possible only by a team aligned with a clear purpose.
This was especially true of our engineering team who understood our monolithic architecture could not support Trulia Neighborhoods. The team made the bold choice to re-architect our codebase on the fly and launched Trulia Neighborhoods with a microservice strategy we refer to as Project Islands. By breaking up large projects into more manageable and autonomous components, our teams are able to work independently and, as a result, successfully brought the most significant product in Trulia's 14-year history to market faster and more efficiently.
Going Forward
Trulia Neighborhoods is the embodiment of our mission and an excellent example of purpose-built technology, as well as, an organization's ability to rediscover a purpose that may have been there the entire time. It should be noted that oftentimes purpose discovery does not flow top down. Great ideas can come from anywhere in the organization. Leaders working at companies still searching for their purpose can benefit from sharing their why with their team and play a key role in the larger discovery process. It simply requires articulation and a commitment to raising awareness for a new why.
As an organization, we benefited from our new purpose with a team that is aligned with our business objectives, a well-differentiated brand in a crowded marketplace, and happy customers. We attribute much of that success to the meaningfulness of our purpose, and a mission that we can forever aspire to deliver upon. The Neighborhoods launch is evidence of our ability to execute a strategy we feel will lead Trulia for years to come, as we endeavor to build a more neighborly world by helping you discover a place you'll love to live.