Ah, December. For some, that means attending an abundance of holiday parties, sentiments of peace and tranquility, and a chance to catch up with loved ones. For those in the tech world, it means you only have a few more weeks until CES®, the global stage for innovation (a.k.a: The. World's. Largest. Consumer. Electronics Show.).
CES, held in Las Vegas each year, is what those in the biz live for. It's a special time for techies to show off what they've been working on, share what they're betting big on, and to set the trends for the year ahead. It's a lot of fun, but also a time of complete and utter chaos. With nearly 200,000 people descending on Sin City each year for the show's four days of early morning meetings, late night clubbing and long hours on the (massive – 2.47 million net sq. ft.!) show floor, it's a recipe for exhaustion.
Tapping its map making prowess and local insights, Trulia has created an interactive map to help show-goers find nearby amenities they might need to survive CES 2017.
Planning to host demos on the show floor for eight hours straight with no breaks? Or, manage the street team that will be charged with walking up and down The Strip to help raise brand awareness? Then, we guarantee you'll want to hit a nearby drug store or shoe store for some new insoles for your shoes, among other things, after day one.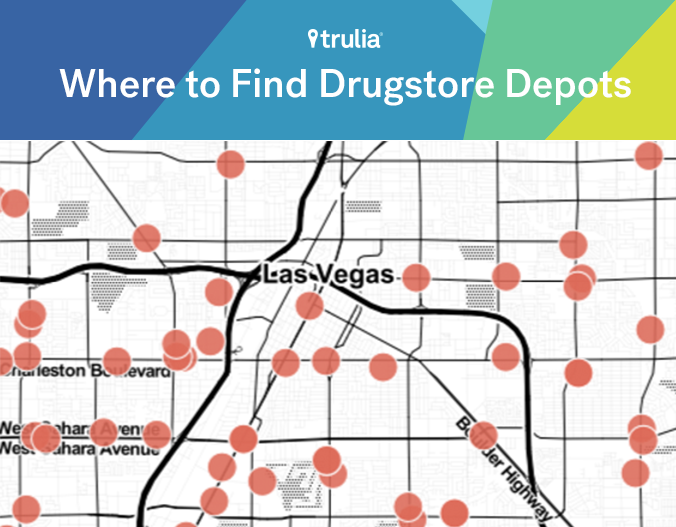 Are you the one who'll be constantly tweeting from your company's handle, or simply recapping every meeting for the folks stuck back in the office? If yes, we bet your hands will be cramped up, jammed up and ready for a cheap hand massage in no time.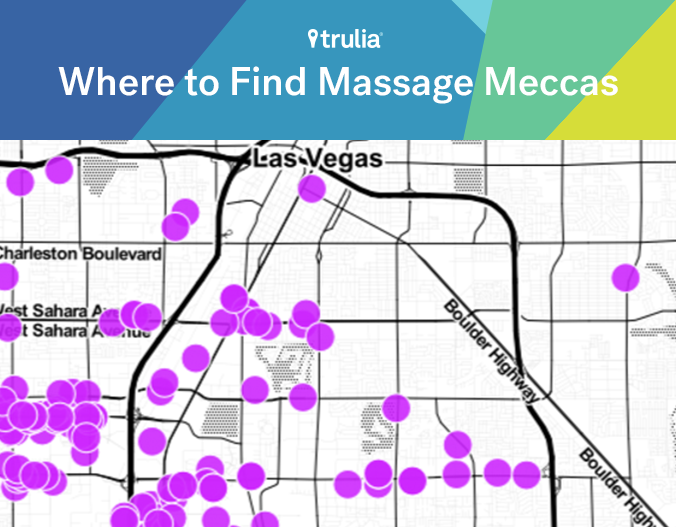 Regardless if you're going to the show for work or for fun, you will likely find yourself hyperventilating from all the amazing innovation that's being unveiled. No worries, our maps can be filtered for the best oxygen bars in LV.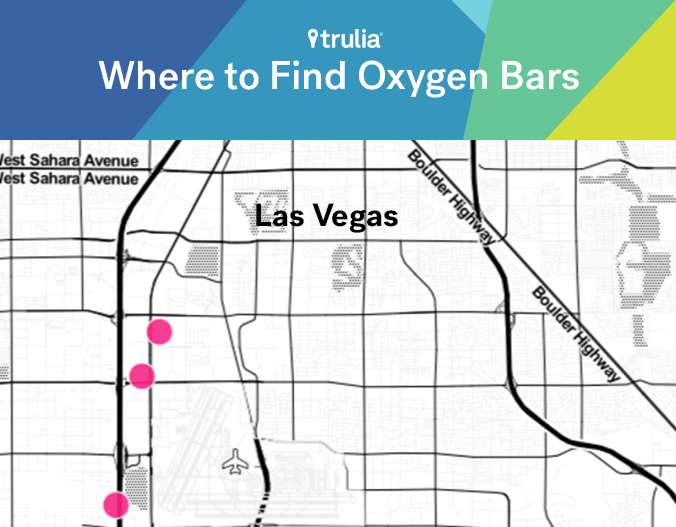 And then there is the inevitable. A hangover. You'll be hungover at some point, guaranteed. Who can say no to free parties at swanky clubs with B-list celebs, and free food and booze? No one. So, map your recovery hot spots ahead of time by filtering for the best greasy spoon diners, pizza joints or hangover spas.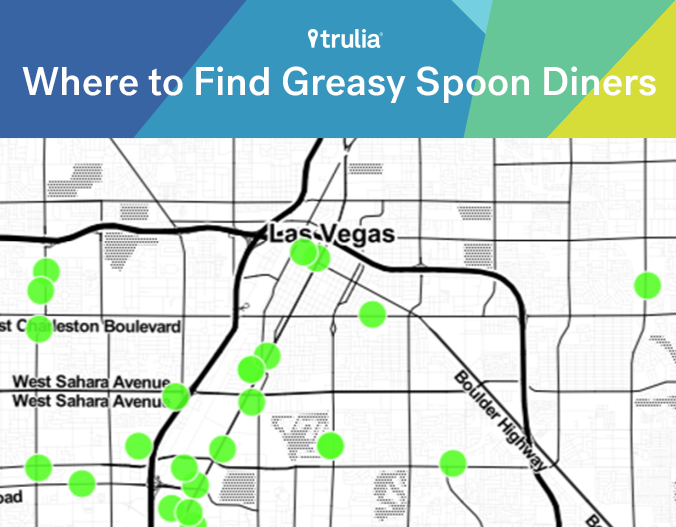 Don't worry, we also mapped places to find coffee, and the more mundane amenities and needs. Check it all out in the interactive map below.
Methodology: Trulia prides itself on helping people understand not only what a home has to offer, but also what its neighborhood features. Tapping into this, Trulia leveraged Yelp data to create this map for CES. Enjoy!