Since the 2008 housing crisis, homebuyers today are challenged with additional mortgage requirements that can be quite taxing; in fact, 31 percent of consumers say qualifying for a mortgage is the biggest obstacle to buying a home. Our goal at Trulia is to make the home buying process as easy and enjoyable as possible, which is why Trulia has introduced a new tool to help: the Trulia Mortgage app for iOS. Designed to alleviate that pesky "mortgage stress," the Trulia Mortgage app equips you with the knowledge you need to finance your new home, in an easy-to-use design.
Get Personalized Information
For starters, the Trulia Mortgage app helps you calculate your personal home affordability by asking you to enter in key pieces of information, like your annual income and credit score. Once you understand the max home price you can afford, the Trulia Mortgage app displays a breakdown of your monthly mortgage payments to help you understand your principal and interest, taxes, and home insurance. To provide an even more accurate estimate of home ownership, the app also pulls in real-time property taxes and interest rates, so long as you provide a zip code or share your location.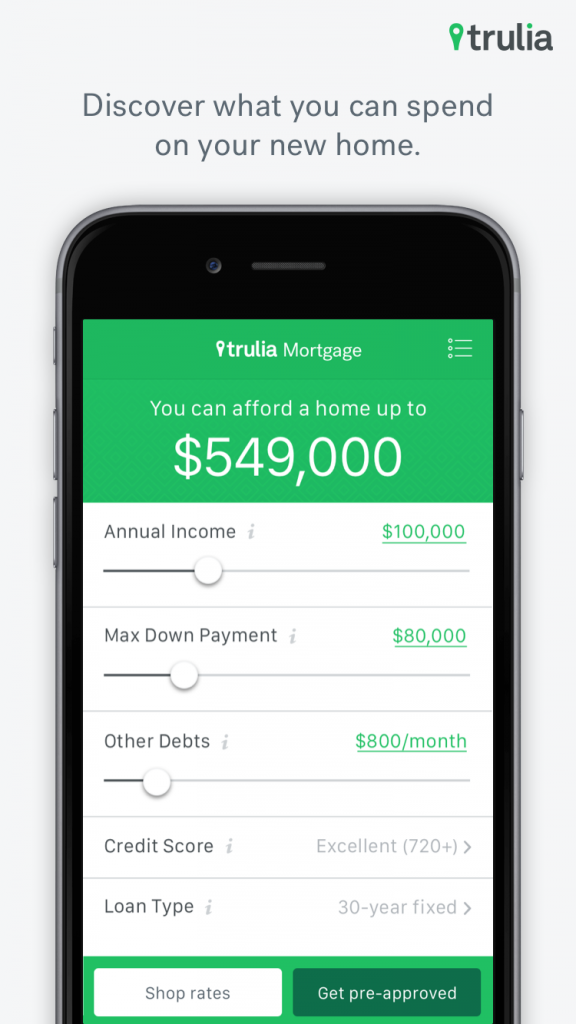 Save Multiple Monthly Payment Calculations
The Trulia Mortgage app also helps you stay organized. Typically, when you're shopping for a home you're looking at multiple properties, which means there will be multiple monthly payment calculations you'll want to run to make certain you know what you can afford. To make this easy, we've added the ability to save – and name – several monthly payment calculations directly in the app. Meaning, for example, that you can save the monthly payment for a condo in San Francisco, while also saving the monthly payment for an alternative option in Palo Alto. And, you can bounce between the calculations easily to compare the costs of the two whenever you'd like.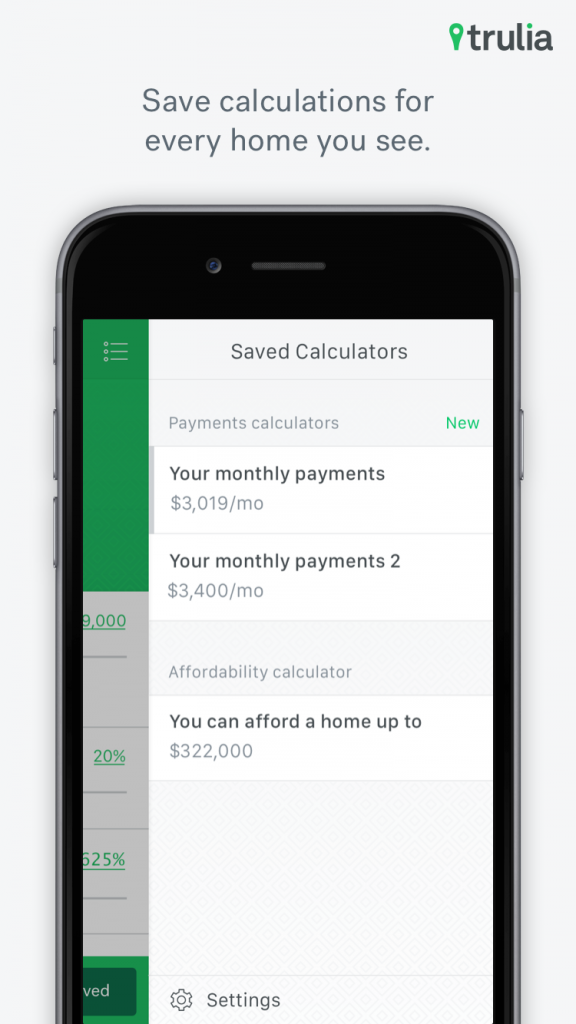 Contact a Lender Whenever, Wherever
Perhaps the most important decision you'll make in the mortgage process is finding the right lender for you. Once you've determined your affordability and monthly payment estimations, simply hit the "Get Pre-Approved" button and the Trulia Mortgage app will initiate a simple form to gather your info and pair you with a local lender in our database.
In-Context Help
We understand that the mortgage process can be intimidating, especially as a first time homebuyer. That's why we've added in-context help to guide you through alternative options for getting a loan, or inform you of cases where mortgage insurance will be added to your monthly payments. The in-context help also assists you through the basics of borrowing and what various industry terms mean.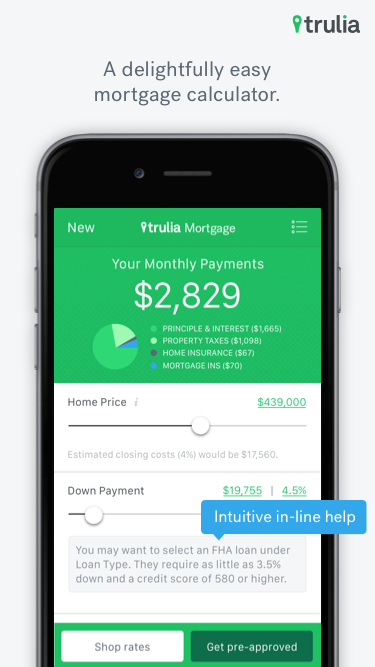 The Trulia Mortgage app is available for download now in the Apple App Store. And, don't worry Android users, we've got something for you too. The Trulia Mortgage app for Android is also now available for download in Google Play.