We're excited to share that Trulia is featured as one of Google's "Best Apps of 2015." The Best Apps list is Google's annual ranking of "must-have" apps from the year, and we're honored to have made the list. The most recent Trulia Android app leverages Android Material design, and our own design language and features that make it easier than ever for you to find the right home.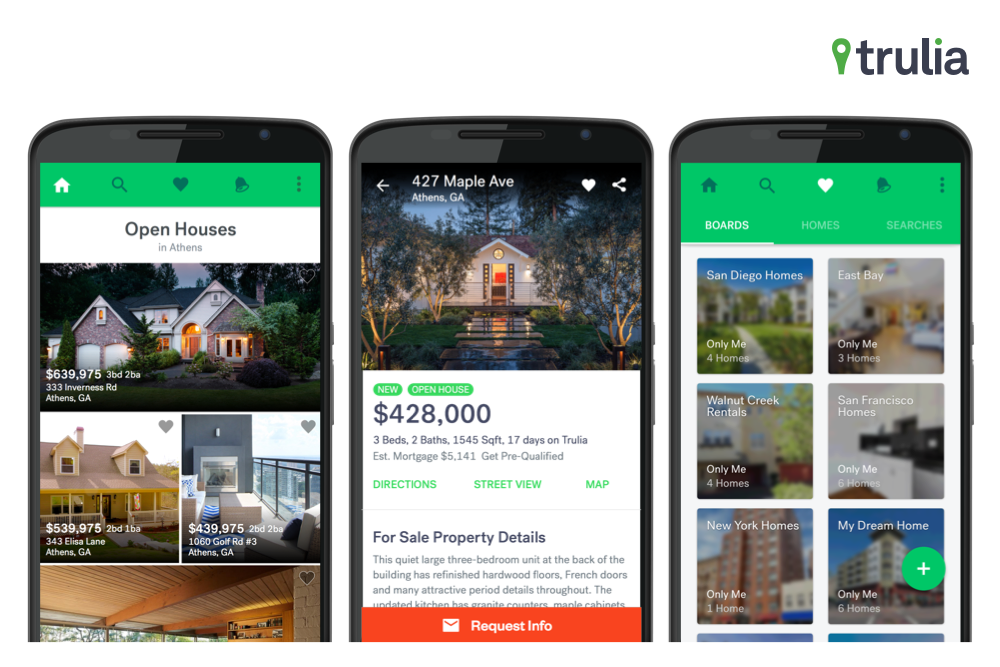 While securing a spot on this annual list is a great achievement, it takes work. Aside from creating the right team, it takes time and patience to create a meaningful app experience. At Trulia, some of the fundamentals to creating an optimal experience for our users include:
Testing and Iterating. As with most things in life, feedback is key. Spend time investing in thorough and thoughtful A/B testing, and keep lines of communication open with everyone – teammates, partners, and even users. Consumers are actually your best source of feedback; read and act (as appropriate) on app reviews and direct feedback, and above all, listen to what they have to say. One of the most valuable forms of testing we do at Trulia is in-person research with consumers. We test interactions, flows, usability, and even new concepts, and it has proven invaluable to our product development. It gives us an opportunity to validate hypotheses and gather broader data, and it has certainly influenced our direction a time or two.
Designing for the Platform. While your brand likely has its own design language that you're quite proud of, it's important to be open to "marrying" your language with that of the platform you're designing for. In fact, I'd say it's instrumental in ensuring a seamless user experience. We just updated our Android app to reflect Android Material design and focused on integrating design elements that are core to Android into our experience so consumers know they're using a native Android app but also that it's Trulia, and the feedback has been great.
Focusing on the consumer. No matter what you're doing, always remember to take a step back and ask yourself why you're designing, building, or updating in the first place. At the end of the day, you're a consumer too, so I like to remind my team members to keep themselves, their friends, and their family in mind, and actually use our app in the wild every so often, even if they're not actually in the house hunt themselves. It's a nice way to help you stay on track and create the best possible product. If you encourage this sort of consumer empathy, you can stay in touch with the mindset of your consumers and continue to create delightful experiences.
Because of our focus on these three design fundamentals, among many others, we've been able to grow our engagement. Go download the Trulia app for Android to see first-hand why Google honored us in their 2015 list, and let us know in the comments below what you think of the latest design.