Whether our team of engineers, product managers, UX designers and business professionals are attending or speaking at events, we jump at every opportunity to host or join meetups at Trulia in order to bring people together to learn, network and inspire.
Want to join some of the discussions with us? Here's a look at what we have coming up, both at our office, and out and about:
Write/Speak/Code:
Nov. 15 at our SF office. Trulia's parent company, Zillow Group, is bringing together the members of the group Write/Speak/Code for an evening of writing. Together, attendees will brainstorm, write and edit blog posts, conference call for proposals and more. Want to join us? Tickets are still available here.
The Open Mobile Summit
Nov. 29-30 in San Francisco. Yardley Ip, General Manager of Trulia Rentals, will be joining a panel at The Open Mobile Summit. She will be speaking about managing the dynamic between growth, engagement and retention.
Meet up with her at the conference to learn more about managing growth, and to hear more about her experience as a leader in tech. You can read more about the conference here.
Already planning to attend any of these events? Let us know in the comments below!
And, here's a look at what we've done recently at Trulia:
Women in Product
On Nov. 2, Trulia hosted a Women in Product event, inviting the tech community and various company leaders to its office for a conversation about how to build and scale marketplaces.
Joining the panel were experts from DoorDash, Thumbtack, Tonga, Uber and, of course, Trulia.
It was an evening full of insightful discussion about building and scaling, quality standards, customer acquisition and more. Each panelist also shared stories of failures and surprises encountered through their career. You can watch the whole discussion here.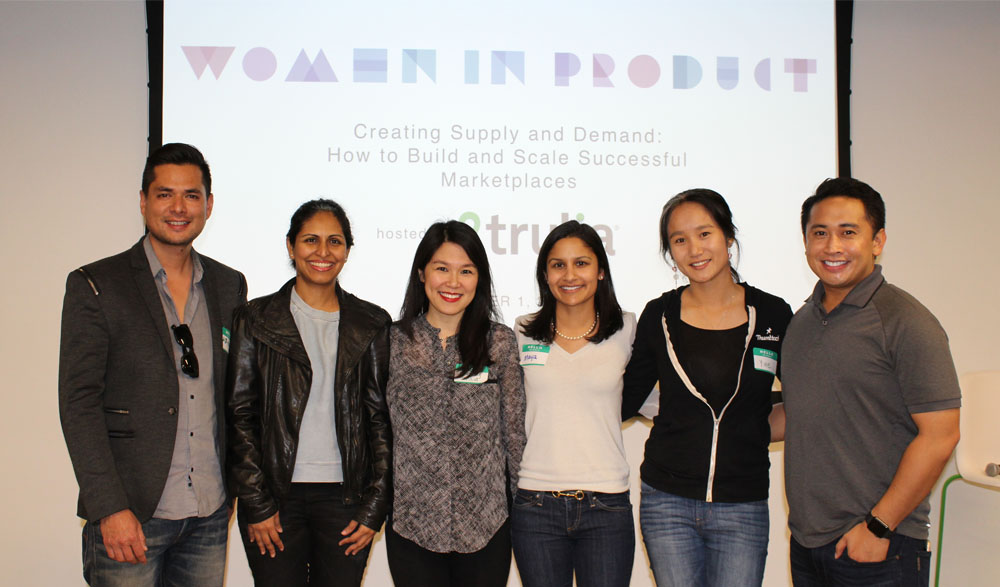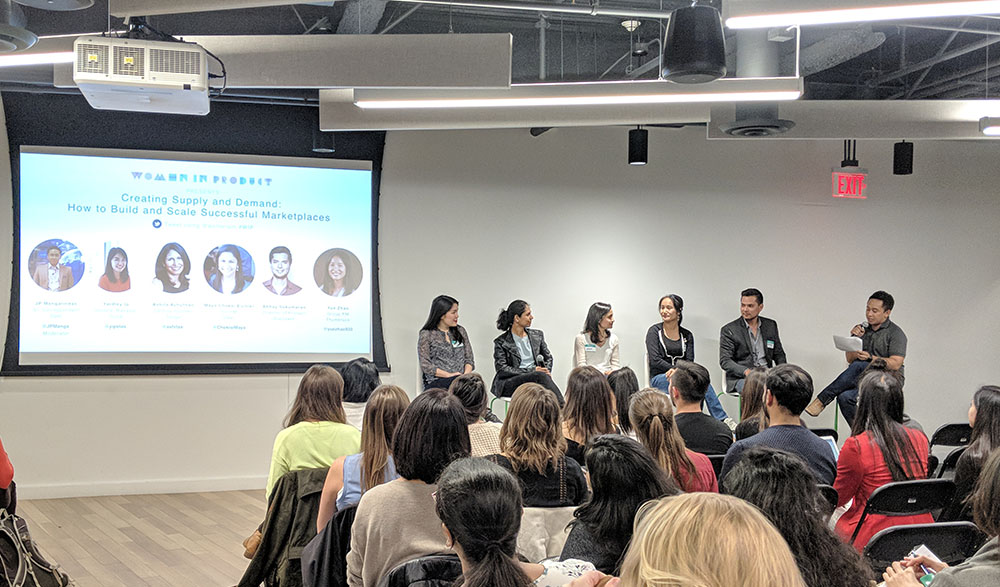 Girl Geek Dinner
On Nov. 8, we hosted our first Girl Geek Dinner at Trulia's office. We had a panel discussion on career turning points, followed by lightning and tech talks.
The panel was moderated by Trulia's VP of Communications and Research, Lynnette Bruno, and panelists included: Aldona Clottey, VP, Premier Agent Platform, Sheetal Agrawal, Senior Engineering Manager, Trulia, and Tim Correia, SVP and General Manager, Trulia.
There was a great turnout and you can see some of the community's reactions to the presentations and panel on Twitter with #ZillowGroupGirlGeekDinner