What if your commute brought you home to open windows and warm breezes coming off the water, a porch steps from your front door where you can dip your toes in a cool lake, or a fishing pole hanging from your living room window?
It's not too good to be true for those who love the houseboat lifestyle.
Modern floating homes prove that it is possible to live a comfortable, stylish life on the water. These five properties currently for sale on Trulia are a far cry from shanties and washed-up yachts. What they lack in land, they make up for in creative amenities, architecture, and personality.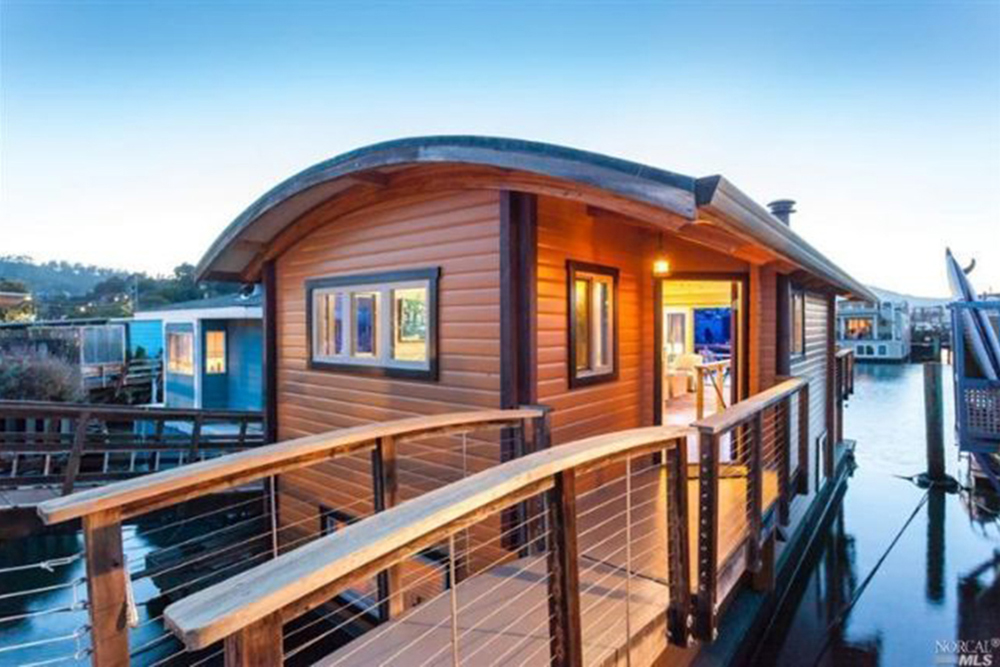 1. $790,000 in Sausalito, CA (click here for more photos)
If you're looking for a cozy cabin on the water, sail away to this home in Sausalito, CA. Built in 2005, it sits on a newly renovated dock in a popular floating-home neighborhood and is accessible to San Francisco with a short ferry or car ride.
But with two bedrooms, one and a half baths, and a home office, you may never want to leave. It's hard to find a reason to set foot on dry land when you can sit on the back porch and enjoy the water and mountains as a backdrop, cruise down the neighborhood "streets" (the dock includes a berth for a small boat), and end the evening curled up on the couch with the sea breeze floating in.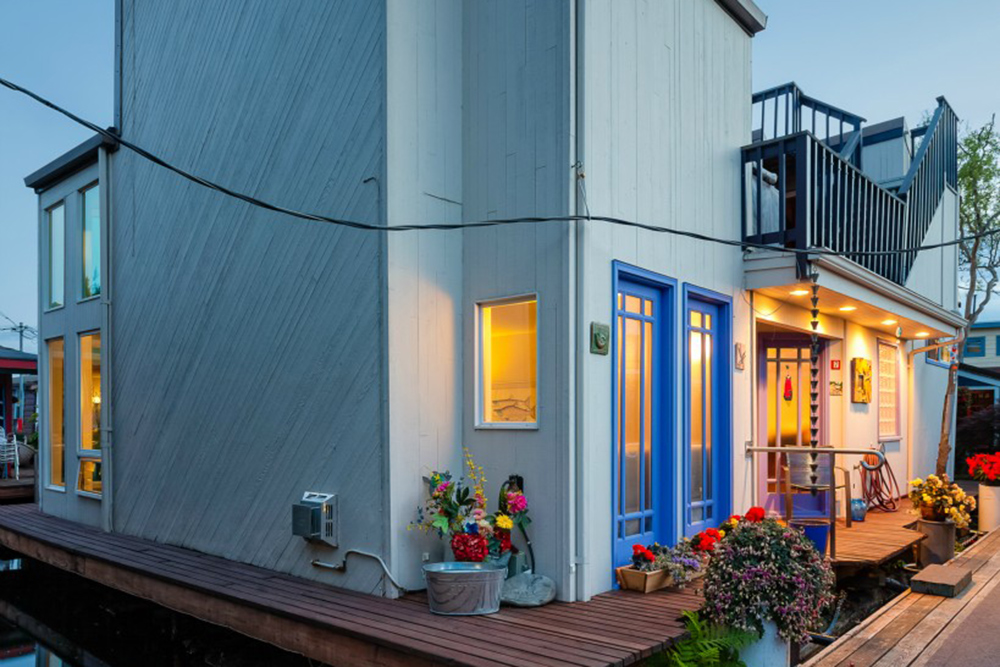 2. $1.6 million in Seattle, WA (click here for more photos)
This home proves that "houseboat" is not synonymous with "shanty." Between the vaulted ceilings, spiral staircase, and rooftop patio, this two-bed, two-bath home is a floating work of art.
After work, it's just a short drive before you feel millions of miles away from the downtown Seattle scene. Let your cares drift away in the private cedar sauna, then head up to your personal rooftop deck for dinner and the stunning sunsets over Lake Union.
With nooks and window seats tucked in many of the windows, this home is the perfect place to curl up with a book as night falls over the lake. And in case you miss being grounded, bright flowers and potted plants decorate the home's wraparound wood porch.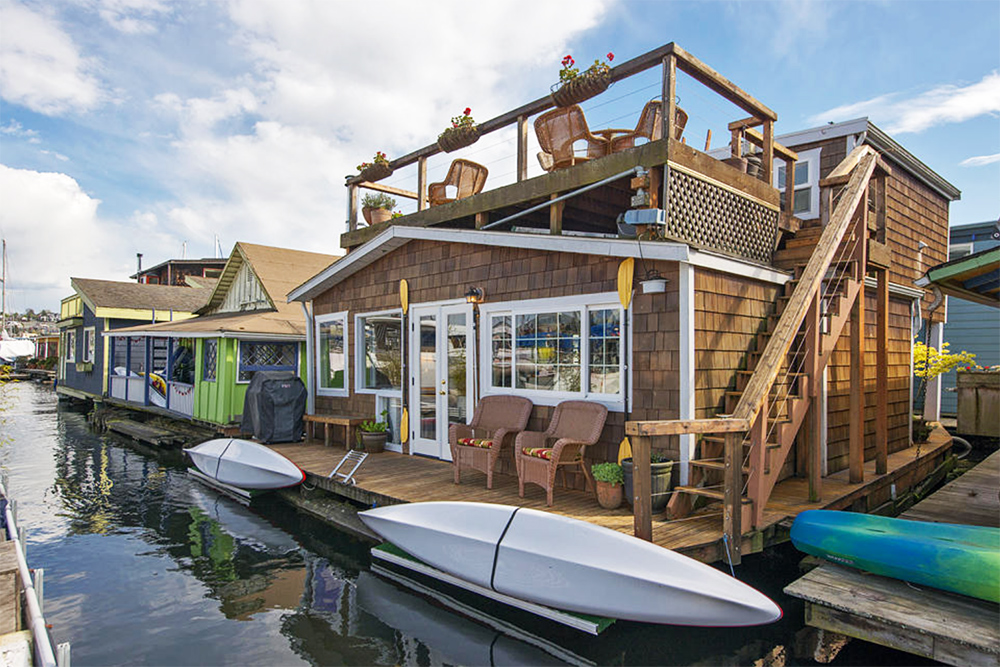 3. $985,000 in Seattle, WA (click here for more photos)
For those who prefer breathtaking sunrise views and early morning canoe trips on Lake Union, this cottage-style floating home in Seattle is moored and ready for move-in.
Remodeled in 2008, this two-bed, two-bath home offers all of the amenities of a home on land, including hardwood floors, a pet-friendly dock, and even a wood-burning stove. An upstairs master bedroom and floating porch are perfect for relaxing.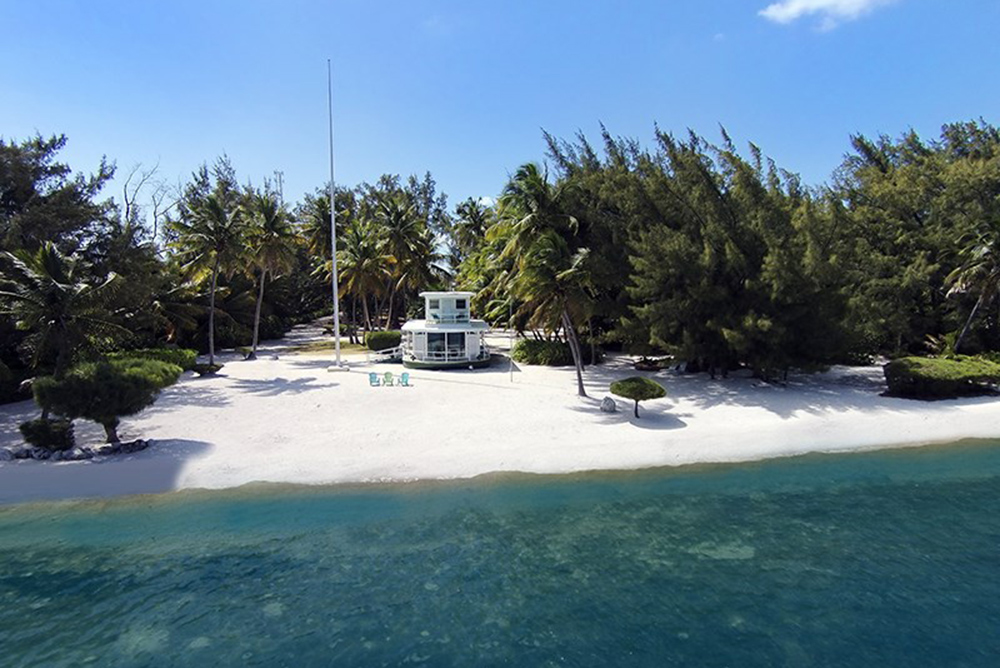 4. $5.9 million in Islamorada, FL (click here for more photos)
Which is it: a boat that wants to be a house, or a house that would rather be a boat? Either way, this home is rich in personality, history, and luxe features. This "beached" houseboat is actually a 60-foot Chris-Craft yacht perched on its own stretch of sand in the town of Islamorada, FL.
The ship has been on dry land since Hurricane Donna left her high and dry on US 1 in the 1960s, but the history doesn't stop there. Originally custom-built for the hotelier Brad Conrad Hilton, the boat-turned-house has hosted dignitaries including President Harry Truman and President George H.W. Bush.
Secluded enough to breed concentration and creativity, this two-bed, two-bath home is the perfect place to get away and get ahead on some important projects — at least that's what President Harry Truman concluded, since he penned many of the Truman Letters on board.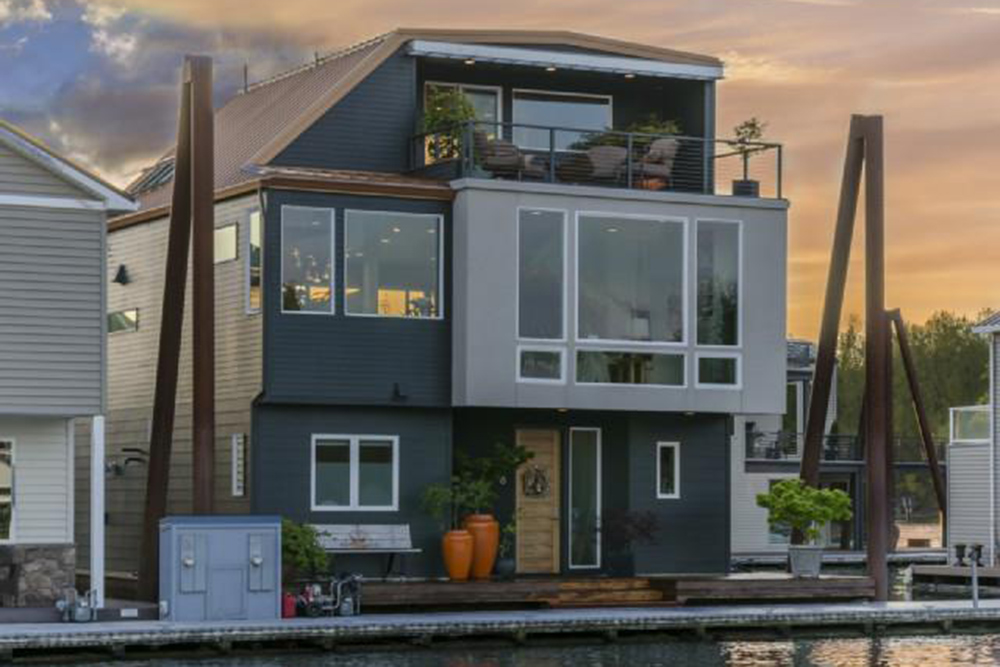 5. $699,900 in Portland, OR (click here for more images)
Located down the Columbia River from Portland, this two-bed, two-and-a-half-bath floating home offers stunning views of the river and Mount Hood.
Jump into the river from the first-floor back porch, which connects to the boat garage, where you can store your motorboat, kayaks, and bikes — all necessities for paddling down the Willamette to Portland. Long after the sun has gone down, you'll enjoy warm nights around the fire pit on the spacious second-floor patio, which connects to the modern kitchen and great room with a lift-and-roll-up door.