Just like with fashion, home trends come and go. And though it's easy to realize in retrospect that features like shag carpet won't stand the test of time, when you're looking to sell, it's harder to know if prospective buyers would rather you put in, say, marble or quartz countertops. Or, if you're a buyer yourself, to know which would help your home gain value in five years.
To figure it out, we rounded up the most common questions about home features from the Trulia community and pulled data from all the homes for sale on Trulia over the last year. If listings mentioned these commonly asked-about features, we put them up for a head-to-head comparison. Here's a look at the most popular home features in America right now.
Quartz vs. Marble Countertops
Hardwood vs. Carpet Floors
Real estate agents in the Trulia community confirm that the buyers they see have a strong preference for hardwood floors. They have heard the same reasons again and again: hardwood is easier to clean and can last a long time.
But that can be regional—carpet is warmer for bare feet. If you're in an area with a lot of snow, that's something to keep in mind.
Winner: Hardwood
Soaking vs. Clawfoot Tubs
Bay vs. Floor-to-Ceiling Window
Subway vs. Basketweave Style Tiles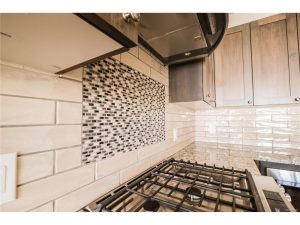 This one was so close it's nearly a toss-up. Either way, members of the Trulia community say that a backsplash can really update the feel of a kitchen.
Winner: Subway Tiles
Sub-Zero vs. Viking Appliances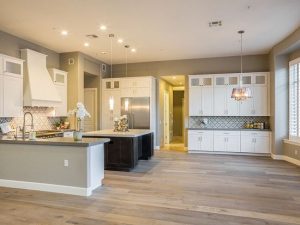 These days, our listers prefer lighter, brighter cabinets, and agents in our community say they can help make a kitchen look bigger. One tip from Trulians: either can be beautiful, but it's important to have contrast. If your cabinets are dark, go for lighter counters, or vice versa.
Winner: White cabinets
METHODOLOGY: Trulia made several head-to-head comparison of select home design features to see which ones were more commonly used by home sellers as selling points in listing descriptions. We looked at all of the homes for sale on Trulia over the last year that had listing descriptions mentioning each feature. For example, the bath tub showdown compared the share of soaking tubs vs. the share of clawfoot tubs mentioned among all for-sale listing descriptions that mentioned a bath tub.