It's easy to see how the idea of "man caves" caught on. Who hasn't dreamt of having their own quiet spot to escape the daily grind? And so it was even less surprising when "she sheds" — backyard sheds transformed into private hideouts for reading, painting, or relaxing — spread like wildfire across Pinterest earlier this year.
Whether you're already building a she shed or just dreaming of the possibilities, you'll find plenty of inspiration in these simple, chic decor ideas from around the Web.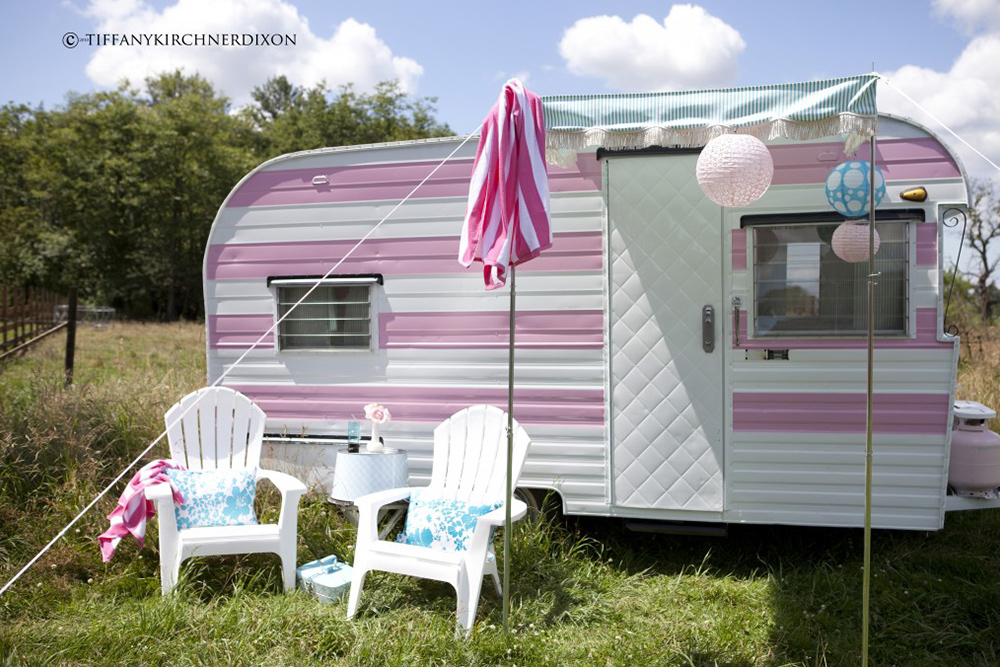 1. Go vintage
Inside this 50-year-old trailer reimagined as a candy-striped girly getaway, vintage finds such as a hot-pink guitar and framed flea-market fabrics add punchy color to a white-on-white interior.
2. Hang it up
The best she sheds capture a sense of whimsy and spontaneity, which is why we love the idea of this easy-to-alter inspiration board from Cupcakes and Cashmere. Cover a corkboard with a pretty fabric, tack up magazine pages with graphic washi tape, and rotate in new ones as often as you like.
3. Get green
Never underestimate the power of plants. This succulent arrangement nestled in an oversized found seashell is low maintenance and right at home in a nautical-themed shed.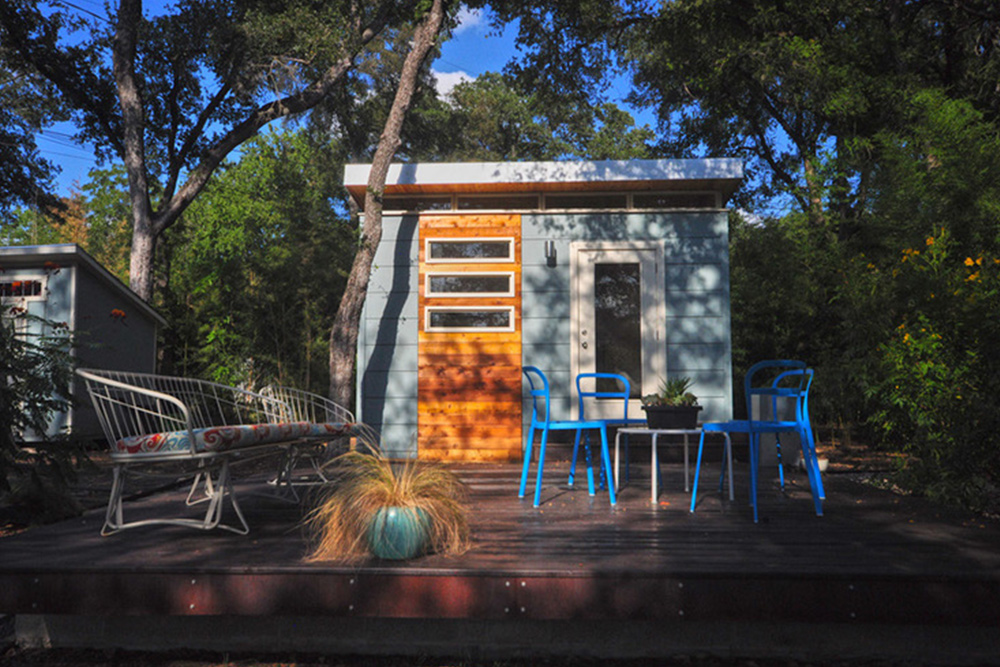 4. Take it outside
Even the coziest of she sheds can benefit from some curb appeal, so to speak. Here, basic yet bright outdoor seating brings the fun into the fresh air.
5. Hit the ceiling
Accessorizing walls from top to bottom always makes a small space feel bigger. A symmetrical arrangement by blogger Torie Jayne only adds to the effect, drawing the eye up.
6. Dig through the trash
An old workbench, left behind in the shed among other trash, found new life as a functional bar and statement piece in a shed-turned-dining-room after Charlotte, NC, homeowner Sarah Crosland cleaned it up and gave it a fresh coat of aqua paint.
7. Find your accent
If you're adding finishing touches to your shed but still feel as though something is missing, it might be time to play around with a bold color. In this she shed from Close to the Heart Gifts, bold bubblegum pink adds depth and balance to an otherwise neutral palette.
8. Drape the entry
Delicate curtains draped right behind the door add a dreamy, feminine feel and soften up the entire space. So easy and so beautiful!