If you've ever wondered just how expensive the rent is in San Francisco, CA, wonder no more. To get a sense of just how pricey rentals can be in the city, we matched up the monthly rent of apartments and homes for rent in San Francisco to the prices of some of our favorite goods and services, ranging from Netflix subscriptions to Uber rides to baskets of garlic fries at a Giants game.
Just how many SoulCycle classes could you sweat through for the price of a month's rent in San Francisco? What about leasing a luxury car instead? Read on to find out the true cost of San Francisco living.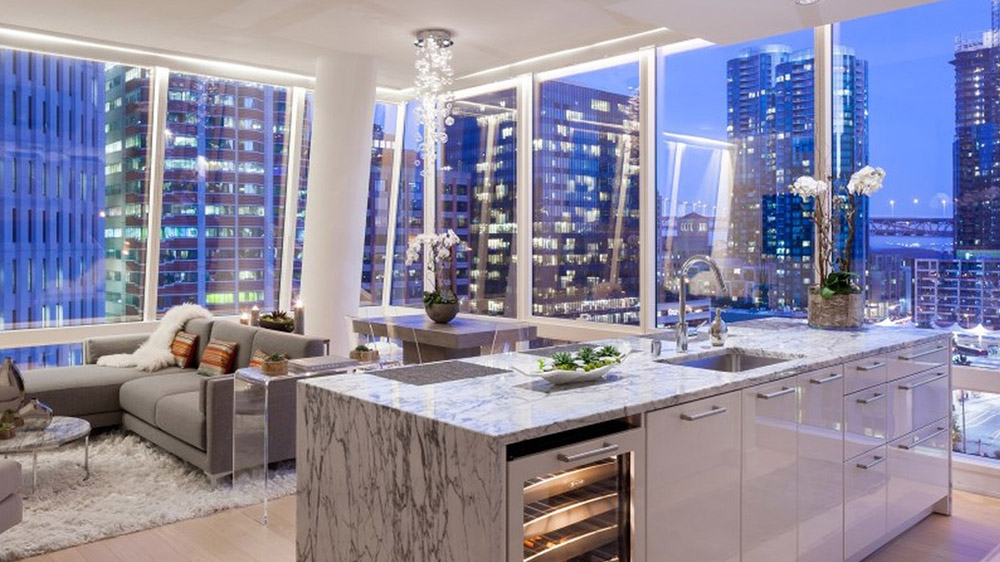 A two-week stay in Belize (plus lots of martinis)
It's impossible to deny that an apartment for rent like this one at 301 Mission St. #1004, San Francisco, CA 94105 would be pretty great to come home to, what with its proximity to the hustle and bustle of the Financial District (and probably your office), plus incredible views of the Golden Gate Bridge, luxe Carrara marble countertops, hardwood floors, and a spa-like master bath. But at $12,000 per month for just 1,400 square feet, even this swanky pad might lose a little of its luster when you realize that for the same price, you could spend two weeks of every month in an exotic Airbnb (Belize, anyone?!). But that's not all: On the days when you're not relaxing under the Caribbean sun, you can also afford to drown your sorrows in a seemingly endless supply of Hangar 1 Vodka martinis (to the tune of 20 bottles every month!).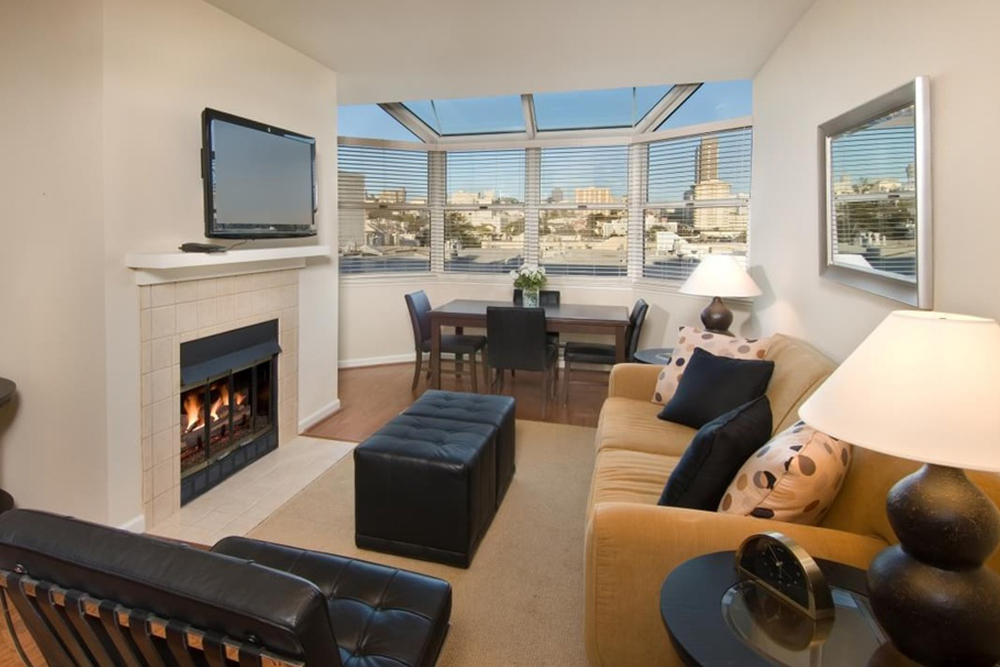 12.5 years of Netflix subscriptions and daily Uber rides
The true meaning of "Netflix and chill" in a 475-square-foot apartment in Lower Pacific Heights? You, your cat, a glass of wine, and your computer, all piled on your bed for a Fuller House marathon. However, with the $2,506 you're spending each month on a studio apartment like this one at 2000 Post St., San Francisco, CA 94115 in Lower Pacific Heights, you could afford 12.5 years of Netflix every month. That's a lifetime of binge watching! Or, if escaping your little studio to head out on the town is more your style, maybe you'd prefer to use that money to take an Uber to work and back every day, plus a second ride out on the town. For the price of the rent on this apartment, you could score 125 Uber rides (assuming the average ride is $20) each month. Of course, with Fillmore Street only blocks away, you won't need a car to do most of your shopping and dining if you decide to rent this sweet spot instead.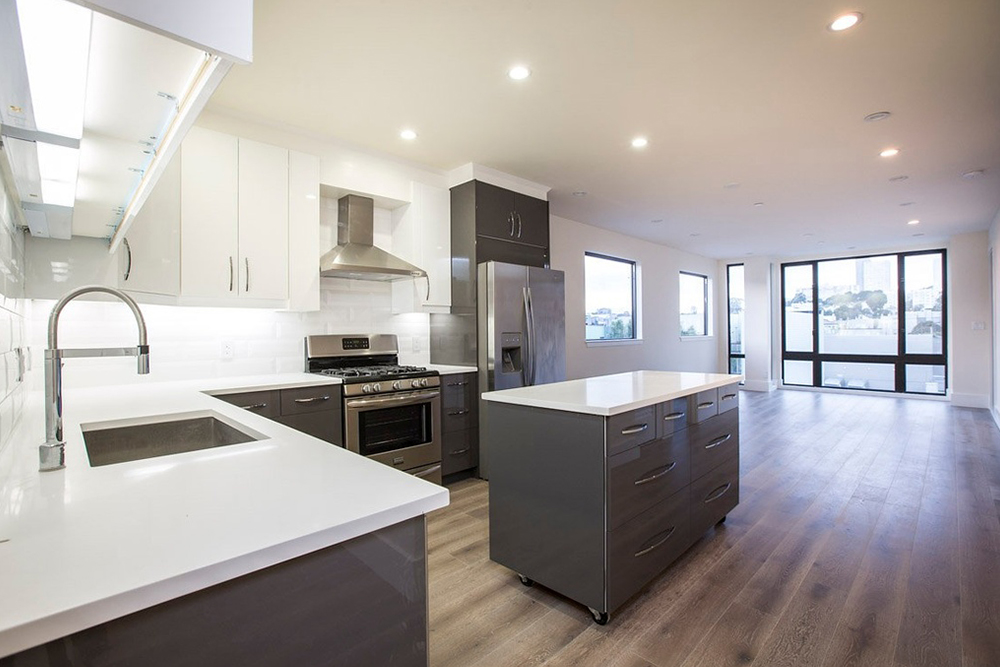 Lease BMW 3-Series sedans for you and 14 of your closest friends
It's an incredible luxury to live in an apartment building that includes a garage in San Francisco, where private parking alone can add up to as much as rent for a one-bedroom in a city like Raleigh, NC, or Dallas, TX. But if you're spending $5,700 per month on rent for a 1,000-square-foot apartment like this one at 350 Linden St., San Francisco, CA, 94102, your wallet may not be able to shoulder the additional financial burden of monthly car payments. To put this pricey San Francisco rental home into perspective, for the same monthly price as that two-bedroom pad (complete with a rooftop deck, spectacular views, and a central location near Hayes Valley's Patricia Park), you could lease a whopping 15 BMW 3-Series sedans every month. Road trip for you and all of your closest pals!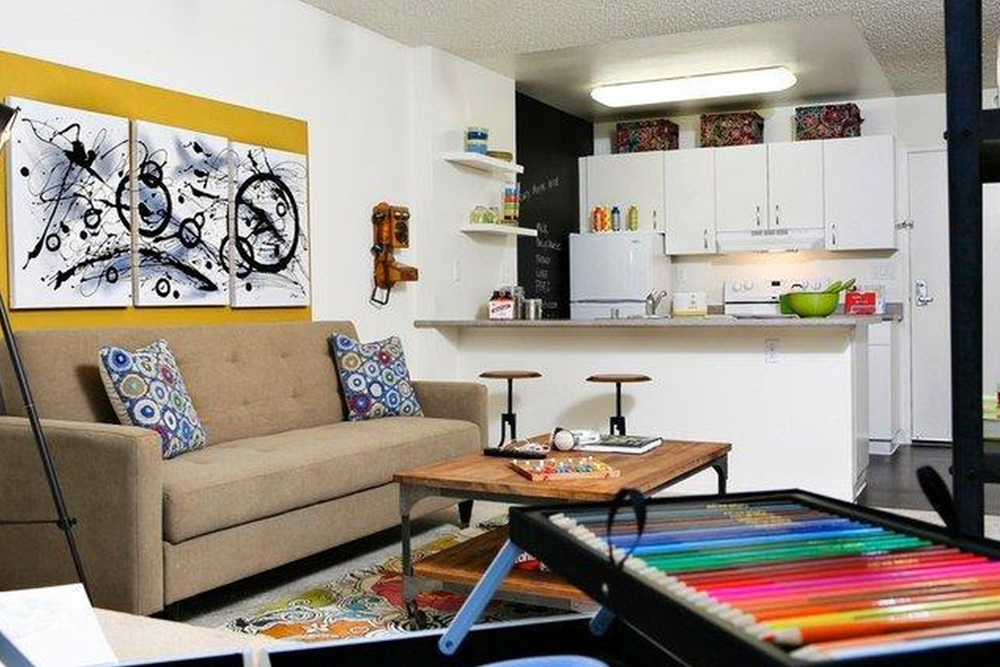 3 iPad Pros and 3 pounds of See's Candies Chocolate Walnut Fudge
Make this modern studio in Ava Nob Hill your home, and you're guaranteed to stay up to date with the latest trends in San Francisco's ever-changing landscape. This 476-square-foot studio apartment combines comfort with urban amenities such as an outdoor patio heated by Lava Lites and a lobby with free Wi-Fi. Staying relevant comes with a price, though — you'll need to pony up $2,460 per month. Instead of paying that steep rent, for the same price you could celebrate the "old meets new" vibe that Nob Hill embodies by sending three of your closest friends a monthly care package including a brand-new iPad Pro plus just over 3 pounds of See's Candies!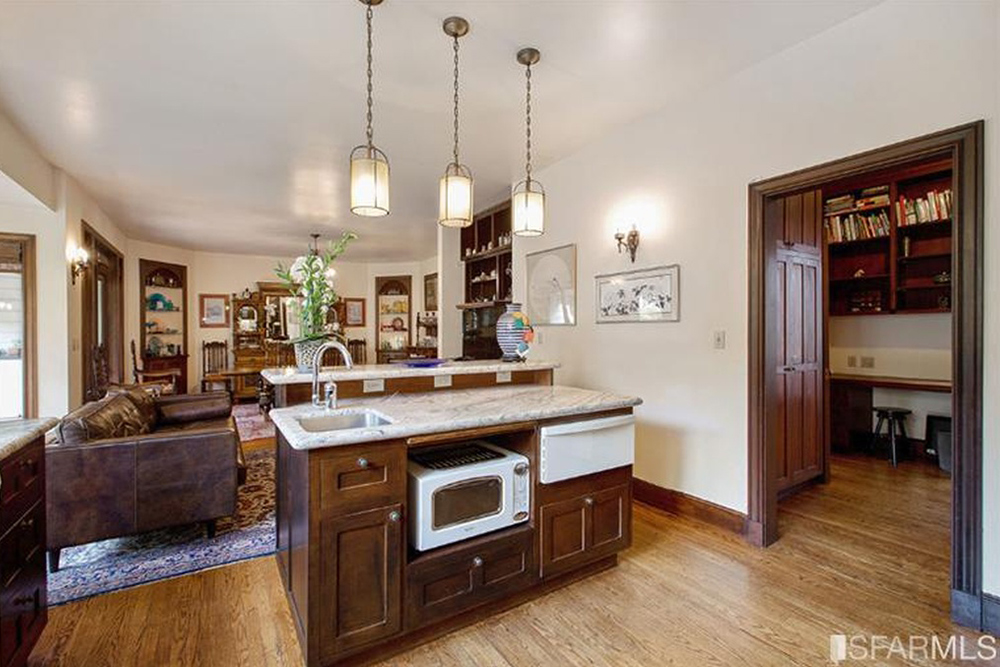 Season tickets to the Warriors (courtside, naturally) plus a private sailboat charter every weekend
Squeezing into a studio apartment isn't for everyone, but square footage costs a pretty penny in San Francisco. For $18,000 each month, you could enjoy this elegant 3,410-square-foot home at 181 Marina Blvd., San Francisco, CA 94123, with warm wood details, breathtaking vistas, an outdoor terrace and garden complete with a koi pond, and a garage. Or, for the same price, you could opt to purchase a season's worth of courtside tickets to Warriors basketball games and an hourlong private sailboat charter … every weekend.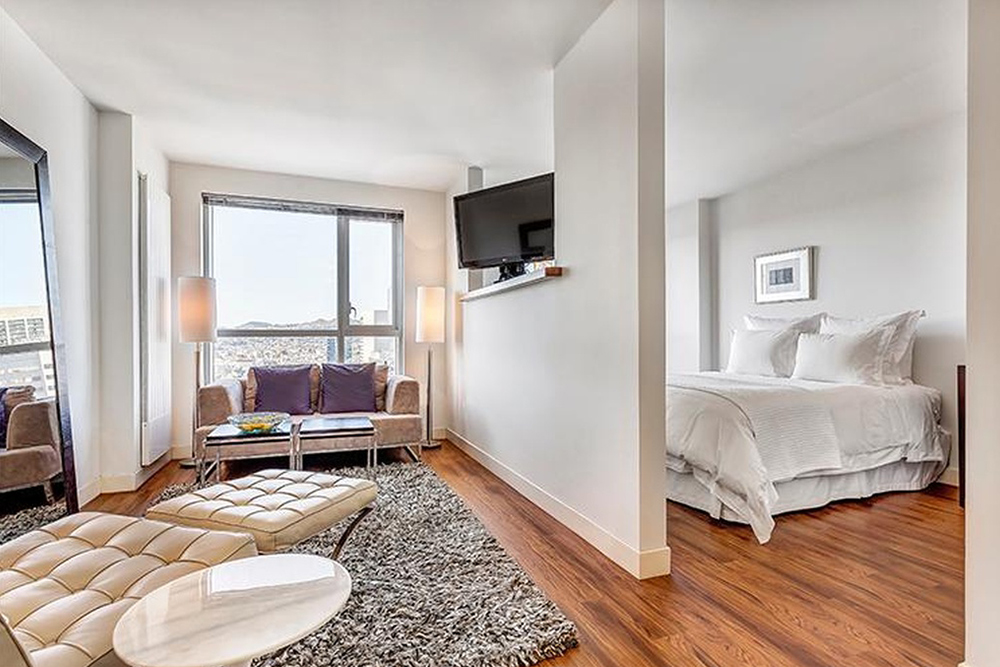 305 baskets of garlic fries at a Giants game
Located in the trendy neighborhood below Market Street, this studio apartment at 1188 Mission St. at Trinity Place Apartments is steps away from dot-com giants like Twitter and Airbnb, as well as entertainment centers the Orpheum Theater and Moscone Center. Of course, paying $2,600 per month for 488 square feet of living space (plus amenities like a resident's lounge, fitness center, and children's play area) might make you question your life choices when you realize that for the same amount, you could buy enough baskets of garlic fries to feed an entire section of Giants baseball fans at nearby AT&T Park (305 baskets of garlic fries, to be specific). Just let someone else pay for the beer to go with them, OK?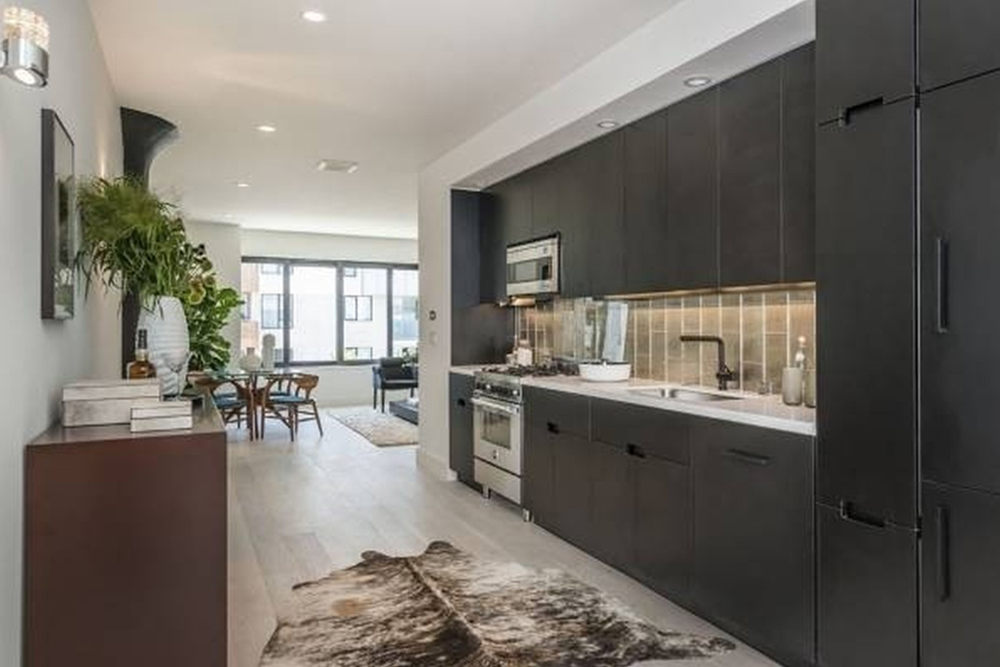 120 SoulCycle classes, plus 1 five-day Pressed Juicery juice cleanse
This 752-square-foot, one-bedroom apartment at 1875 Mission St. #204, San Francisco, CA 94103 features a heated outdoor pool on the roof, a coveted amenity in a neighborhood that's a draw for young professionals. And sure, walking the hills of San Francisco will help keep you in shape, but your wallet will also get a workout when you have to say goodbye to $3,595 every month to pay the rent. True cardio junkies may be tempted to focus on their beach bod. For the cost of rent on this place, you could sign up for four classes of SoulCycle every single day (that's 120 classes each month) and indulge in a weeklong juice cleanse.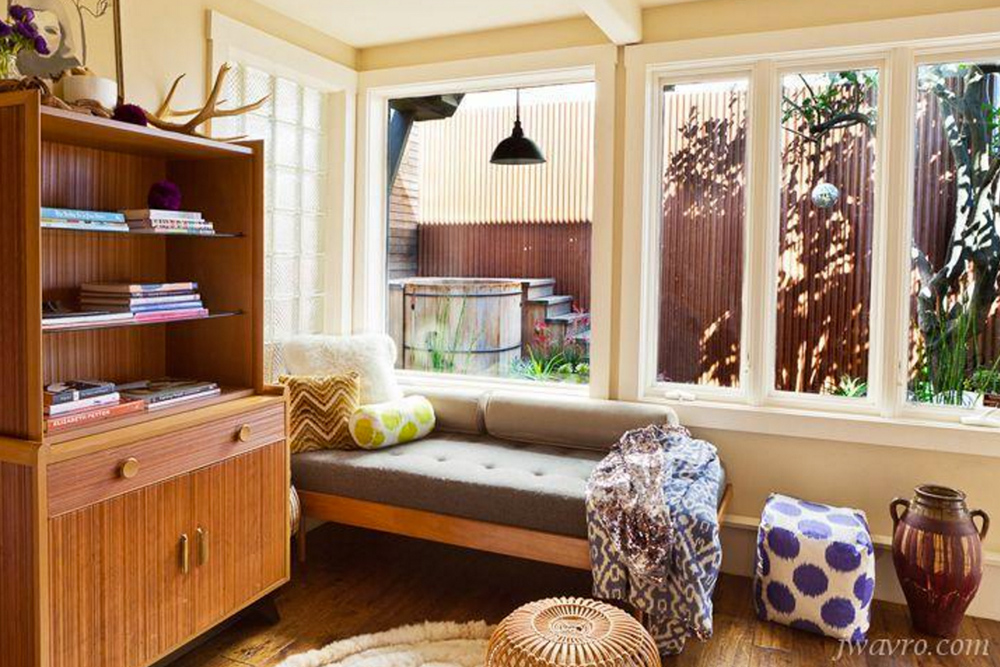 31 pairs of Levi's jeans, a Blackbird guitar and ukulele, and 246 six-packs of Anchor Steam beer
Deemed the "art house" in reference to the curated portraits the owners keep in rotation, this home for rent in Bernal Heights radiates a Zen-like vibe, with a large master bedroom that features two walk-in rain showers and heated floors, a stunning kitchen with modern appliances, and a Japanese ofuro-style hot tub and gas fire pit out back. The only thing that could tempt a burgeoning artist more than living at 1005 Cortland Ave., San Francisco, CA 94110 would be the ability to buy the uniform that goes with it: 31 pairs of Levi's jeans, 246 six-packs of Anchor Steam beer, a Blackbird guitar and ukulele. You could score a fresh set each month with the $7,500 you'd be paying each month to rent this home.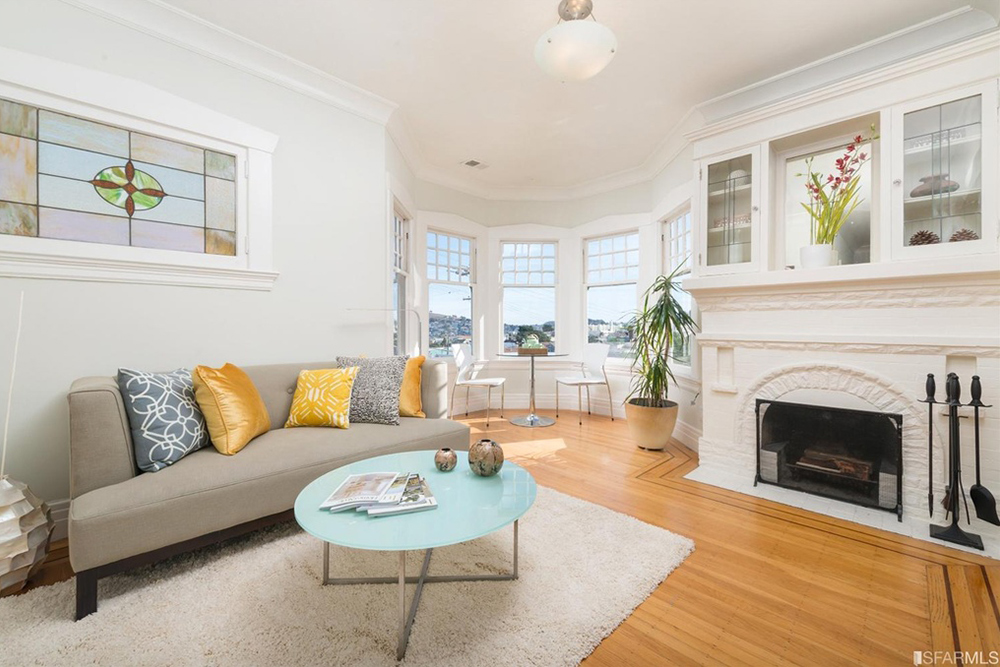 570 shipments of Blue Bottle Coffee
Wake up to a view of the city through your bay window at this two-bedroom apartment at 1200 Castro St., San Francisco, CA 94114, which is located one block from the shops on Noe Valley's 24th Street. With plenty of natural light, a large storage room, shared patio, laundry unit, and garage parking, this apartment offers everything you need to live well in the city. But instead of dishing out the $3,995 in rent each month, you might be tempted to choose 570 shipments of Blue Bottle Coffee instead. That's enough coffee to share with the entire block for the same price as one month in this pretty unit.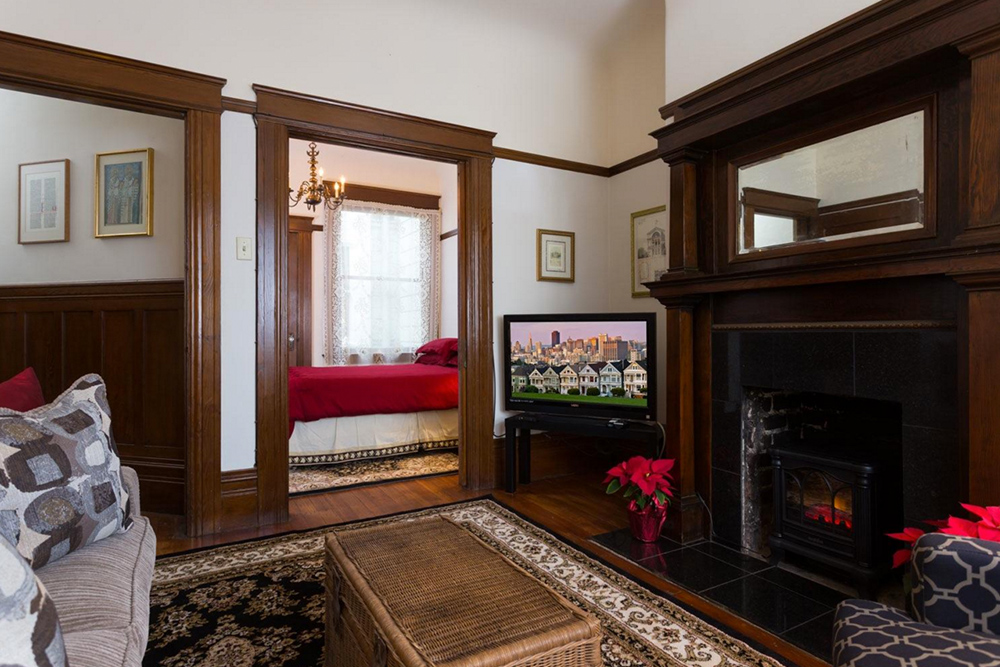 143 Ghirardelli Earthquake Sundaes
Imagine renting a spacious unit in North Beach, complete with two bedrooms with queen beds, a bathroom with a walk-in closet, and a full kitchen. Now, imagine 143 Ghirardelli Earthquake Sundaes. That's right, you could load up on these monster sundaes — more than 1,144 scoops of ice cream a month — in exchange for $4,300 in rent at this apartment at 549 Lombard St., San Francisco, CA 94133. Ice cream for breakfast, lunch, second lunch, and dinner every day: It's your childhood dream come true (and your dentist's worst nightmare).
What do you think about the cost of living in San Francisco? Let us know your urban rental stories in the comments below!