Halloween is known for unexplained coincidences and paranormal activity. This Halloween, Trulia wanted to take a look at a few strange homes, more specifically the real homes behind a recent and relevant hit TV show.
With our own paranormal holiday just around the corner, Trulia decided to dig into the real life locations of these strange homes. Although set in a fictional Indiana town, we were able to stake out where you may be haunted by a Demogorgon in real life. Most of the filming took place in Jackson, GA and Stockbridge, GA.
This family dwelling was a key part of the show. It's where the gang palled around and played hours upon hours of Dungeons & Dragons, but most importantly, it served as a hideout from certain "energy" officials. The basement is the perfect place to set up a fort and eat Eggos, that is, when the bad men aren't after you.
A pivotal point in the show took place during a certain pool party at this house. While others may remember the home for their own reasons, many fans of the show will forever memorialize this pool and home as the spot where a beloved red head met her demise. Justice, anyone?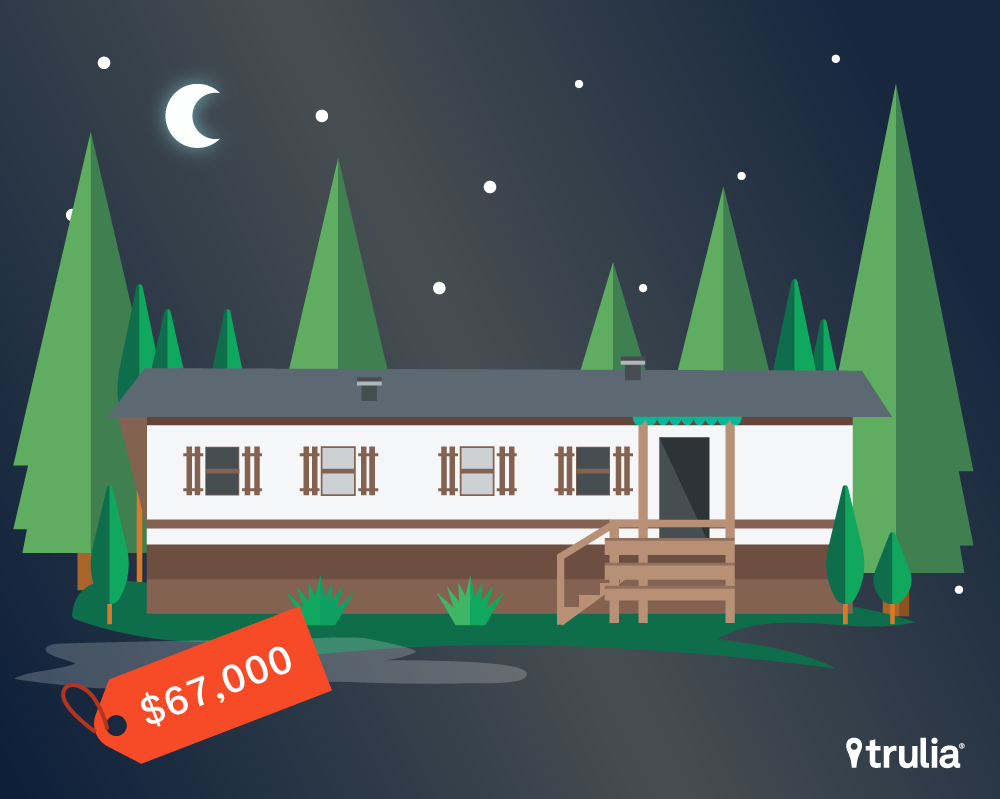 Finally, the police chief is one of the most complicated characters in the show. It's hard to tell if his secluded cabin in the woods is there to feed his addictions or to serve as a sad reminder of the life he once had. Regardless, the cabin runs at a pretty reasonable rate. Privacy and a taste of the outdoors doesn't sound half bad, the only potential drawback of this home is it may or may not be bugged by the government… We're pretty sure that's just for the show, though.
For any true fan, living in one of these Indiana homes may be a bit eerie. However, if you're feeling very adventurous, and want to locate an entrance into a parallel dimension Trulia may be able to help…
In addition to looking at some of the show's homes, Trulia also created a map that shows you the most likely places to locate an entrance into a flipped dimension. Check out this awesome map layer, but be warned, Trulia doesn't have any listings in this Parallel Universe!
And for those that want an added scare this Halloween, take a look at Trulia's Unnatural Hazards Maps to find out where you could encounter ghosts, vampires and zombies. No matter how you chose to spend your Halloween, we hope you stay clear of ghouls and Demogorgons alike!
METHODOLOGY: Trulia estimated the prices for the homes from the show by looking at the estimated median listing price of similarly sized homes in each of the houses' neighborhood, city, or ZIP code in 2016.