For those of us who consider our furry friends family, the apartment hunt can be heartbreaking thanks to three little words: No dogs allowed. The good news? More and more developments are embracing pups and pooches, with incredible amenities ranging from convenient (on-site dog washes) to just plain cool (a dog park on the roof!). Luckily, it's a trend that shows no sign of stopping anytime soon. We've rounded up a few of our favorite dog-friendly apartments from Seattle, WA, to Richmond, VA, that would love to host your favorite hound (and you).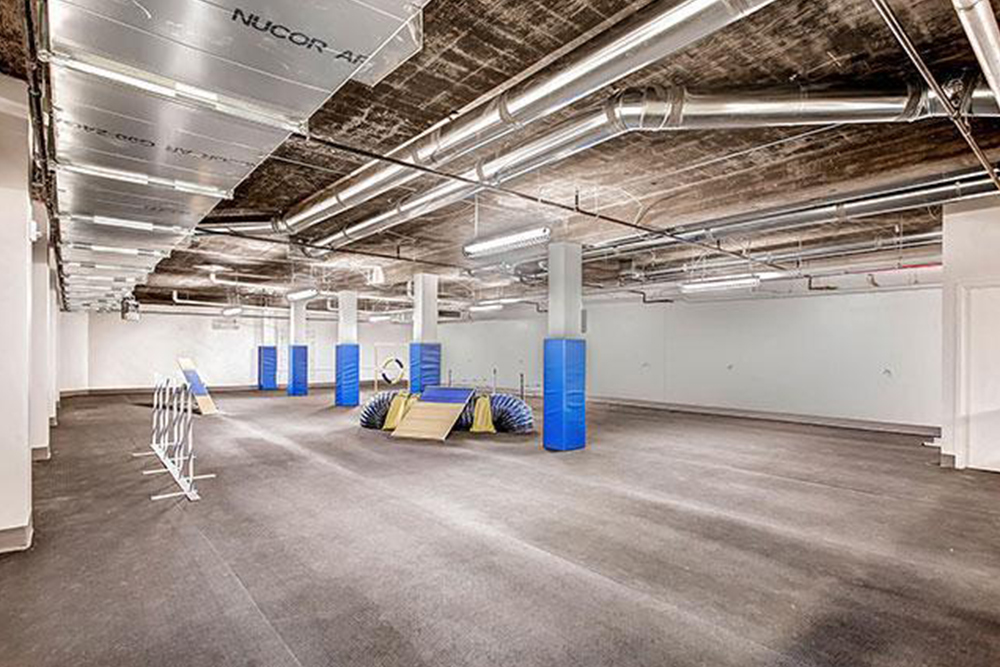 Sunny and spacious, this building is heaven for proud pet parents. This is a community that recognizes that your dog is a part of your family, and Avenue 8 has the amenities to prove it. There's an indoor dog lounge for hangouts, an outdoor dog park for exercise, and a pet spa for spoiling your beloved pooch. But the best part? Not one, but two dogs are allowed per apartment, with the rare perk of no weight restrictions. If your Great Dane could talk, he would say, "Let's move in!"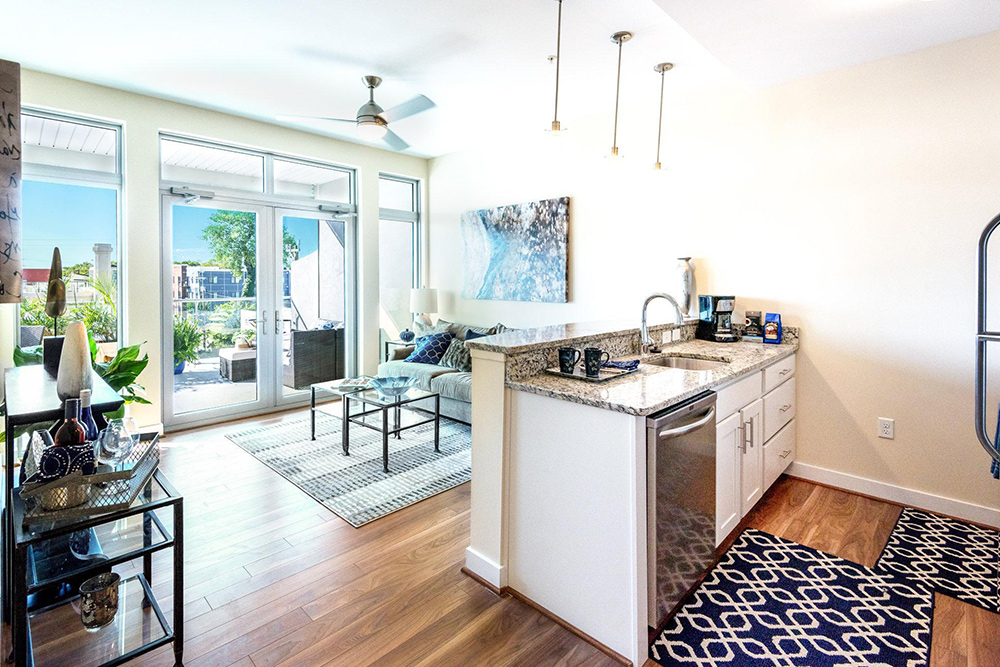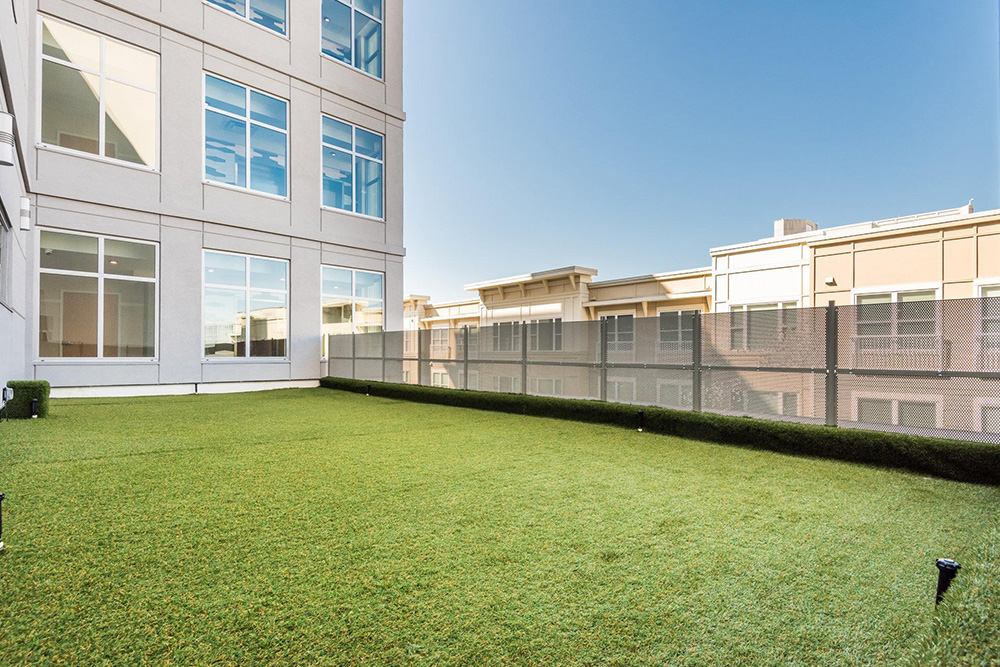 Big-city style meets the great outdoors at this luxury high-rise. Here, it's all about the fabulous location: The James River Park System is right outside your doorstep, offering opportunities to take the pup along when you enjoy the trails, hiking, and fishing. (Weekend athletes can stow their equipment in the ultraconvenient on-site bike and kayak storage.) But you and Fido don't have to leave the building to spend quality time together. Instead, just take the elevator! There's a dog run on the fifth floor and a Sky Lounge on the 10th floor that offers jaw-dropping views of the river and city skyline from a 60-foot-long terrace. (No word on whether dogs are allowed in the saltwater pool on the third floor.)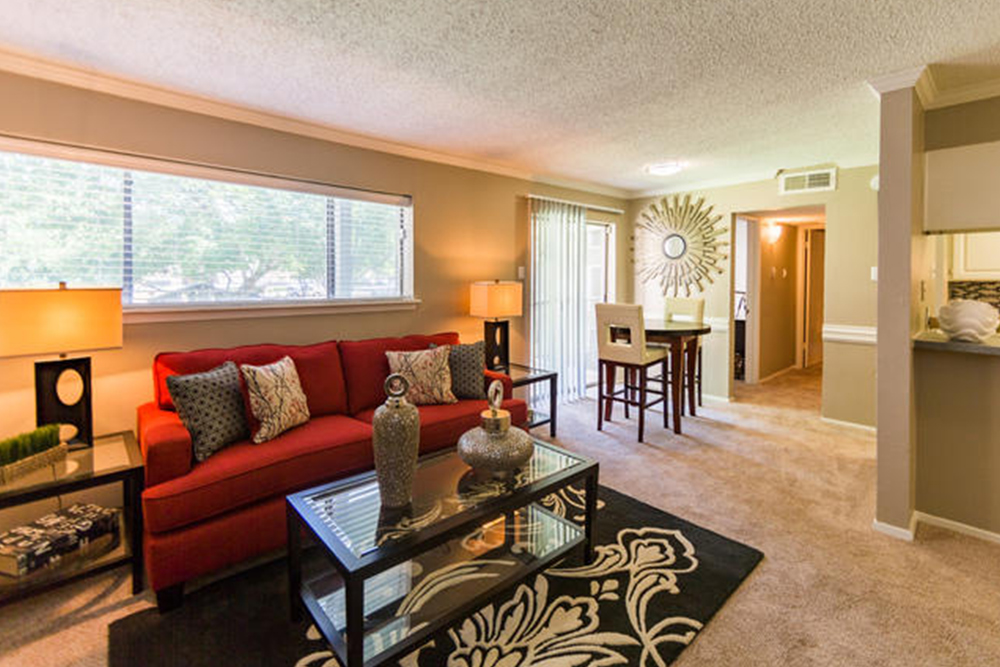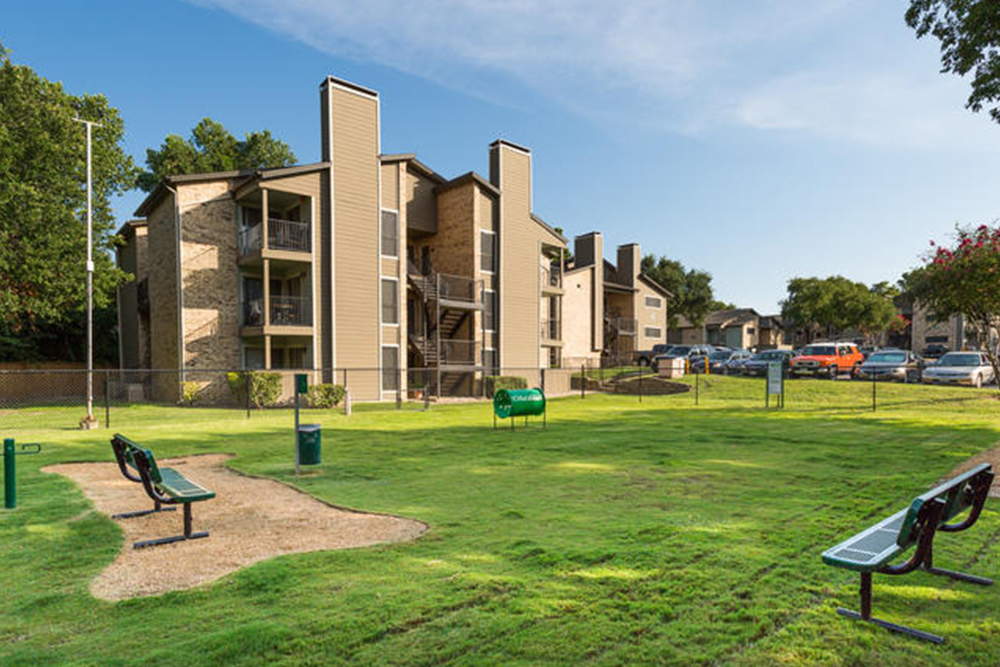 Gorgeous trees dot the landscape of this quiet complex, creating a canopy of shade that brings a truly relaxing atmosphere as you unwind in the swimming pool and spa. If you're in the mood for more fast-paced activities, there's a manicured bark park with a bonus agility course. Think of it as CrossFit for your pup! And if running through the agility course with your pup isn't exercise enough, there's a state-of-the-art fitness center here too.
Community is key at this ultracontemporary building that's close to everything Seattle's University District has to offer. You can basically bike anywhere! But if you feel like staying home with your furry best friend, there's plenty to do thanks to an on-site demonstration kitchen, a p-patch for community gardening, and a rooftop lounge with amazing views. Your dog can even get in on the social scene at the rooftop dog park.
What's your favorite perk of your pet-friendly apartment? Share in the comments!