Over the past 15 years, we've evolved from just showing listings on a map, to now giving home-buyers and renters a genuine feel for what it's really like to live in a neighborhood. Our mission to build a more neighborly world by helping you discover a place you'll love to live led us to launch new products that changed the way buyers and renters found their next home and neighborhood: Local Legal Protections, What Locals Say, and Trulia Neighborhoods.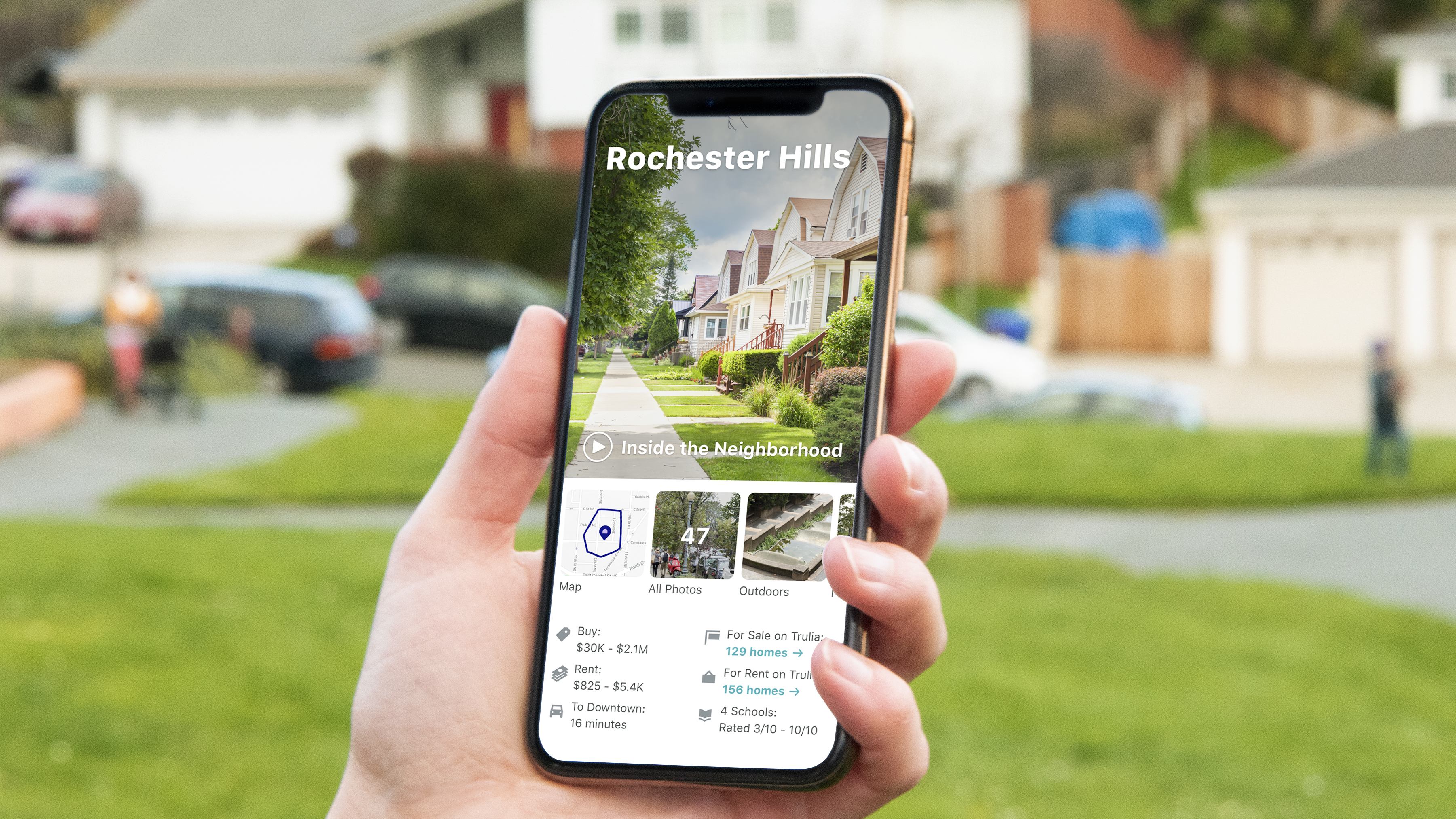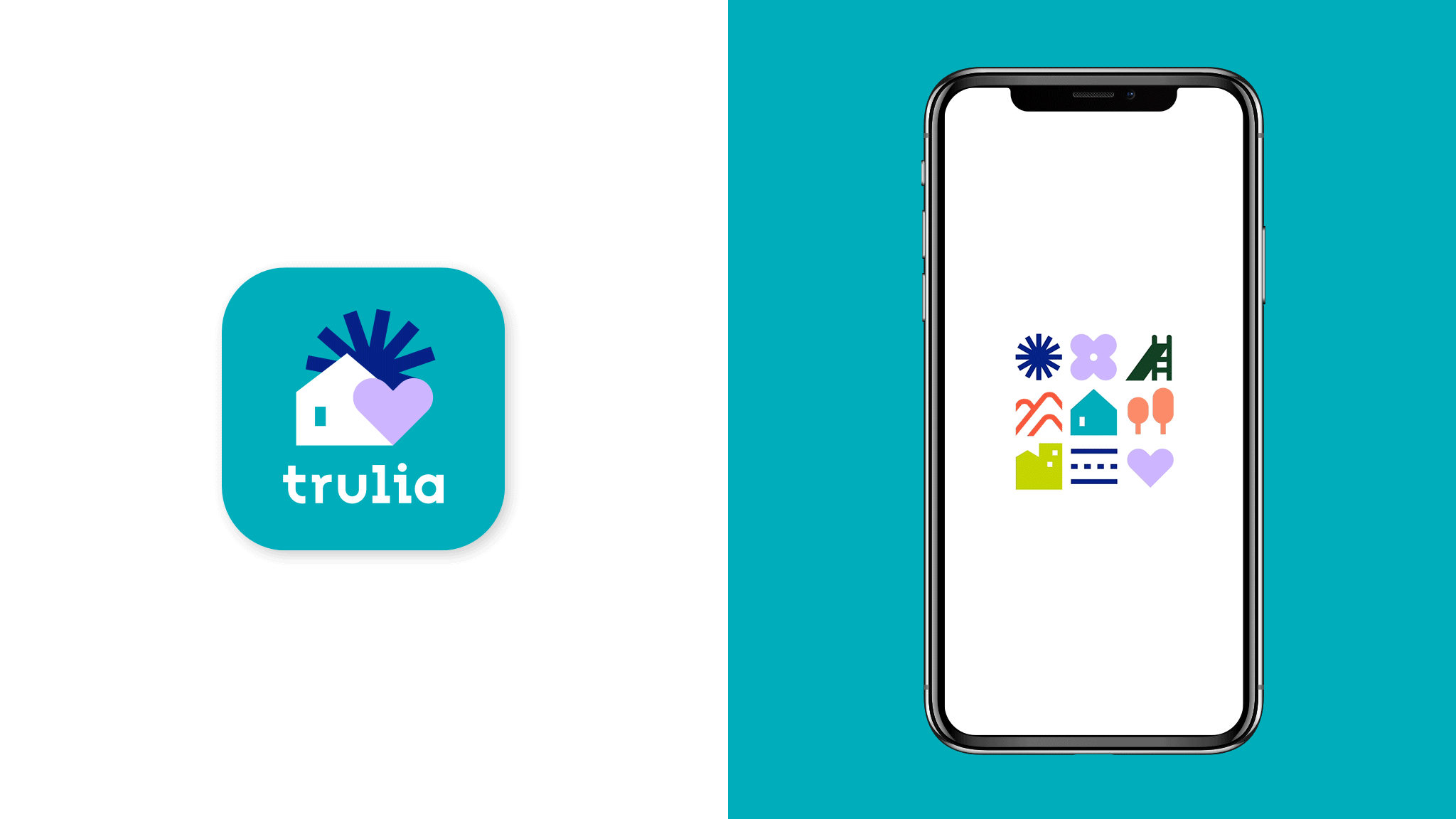 But why the emphasis on neighborhoods? In our years of research, home buyers told us that a neighborhood is just as––if not more––important than the home itself, and yet, getting a genuine feel of what it's like to live in a new place is extremely difficult. Neighborhoods are more than scenery, amenities, or proximity to the nearest grocery store; people hold deep attachments to neighborhoods, full of deep feelings of identity, pride, future possibilities, family life, and belonging. We knew we needed to help buyers and renters discover the right neighborhood for them, so we reimagined the Trulia brand to bring neighborhoods to life online.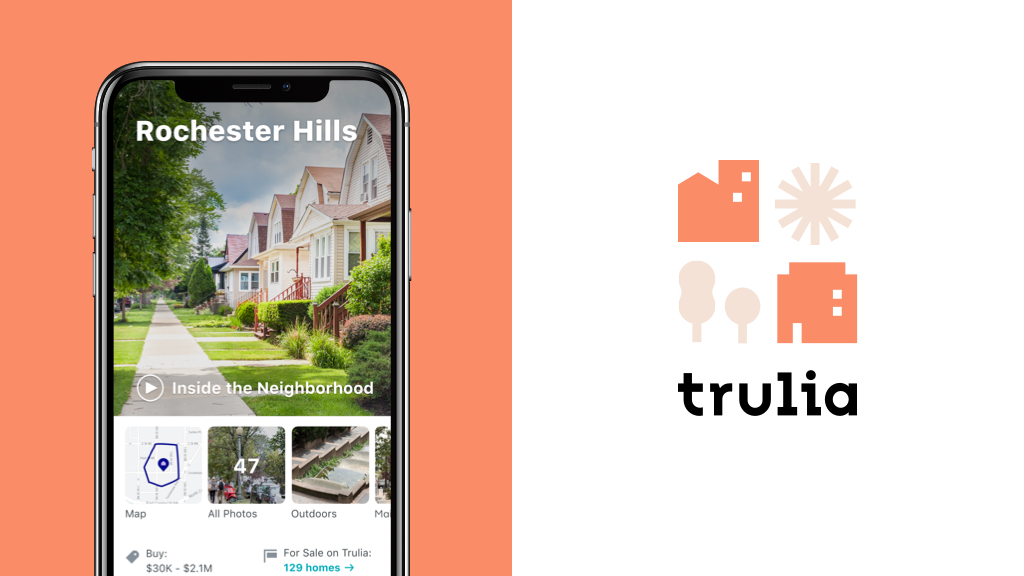 Trulia's new visual identity reflects the beloved details and sights that make up a neighborhood: homes and apartment buildings, cafes and grocery stores, rolling hills and rivers, commuter trains and roads. The building blocks of the new brand are friendly and colorful and capture the emotion inherent in our personal connections to the places we live. It's a visual language that can flex to represent any neighborhood; icons can be combined in thousands of ways, showcasing the diversity and vibrancy of neighborhoods across the country. 

We created a modern, friendly and approachable look and feel that is not just polished, but welcoming and genuine, as well. We have expanded the brand's colors from just green, to a multitude of shades that are pulled from the parks, rivers, homes, and flower shops that make your neighborhood special and also help us tell stories that are diverse and representative of the places we know you love.
In addition to our new look and feel, we went out and photographed neighborhoods across the US to give buyers and renters a block-by-block look at life around a home. Our neighborhood photography captures everyday life in a genuine and authentic way––showcasing residential and commercial streets, parks, and landmarks through the eyes of a local.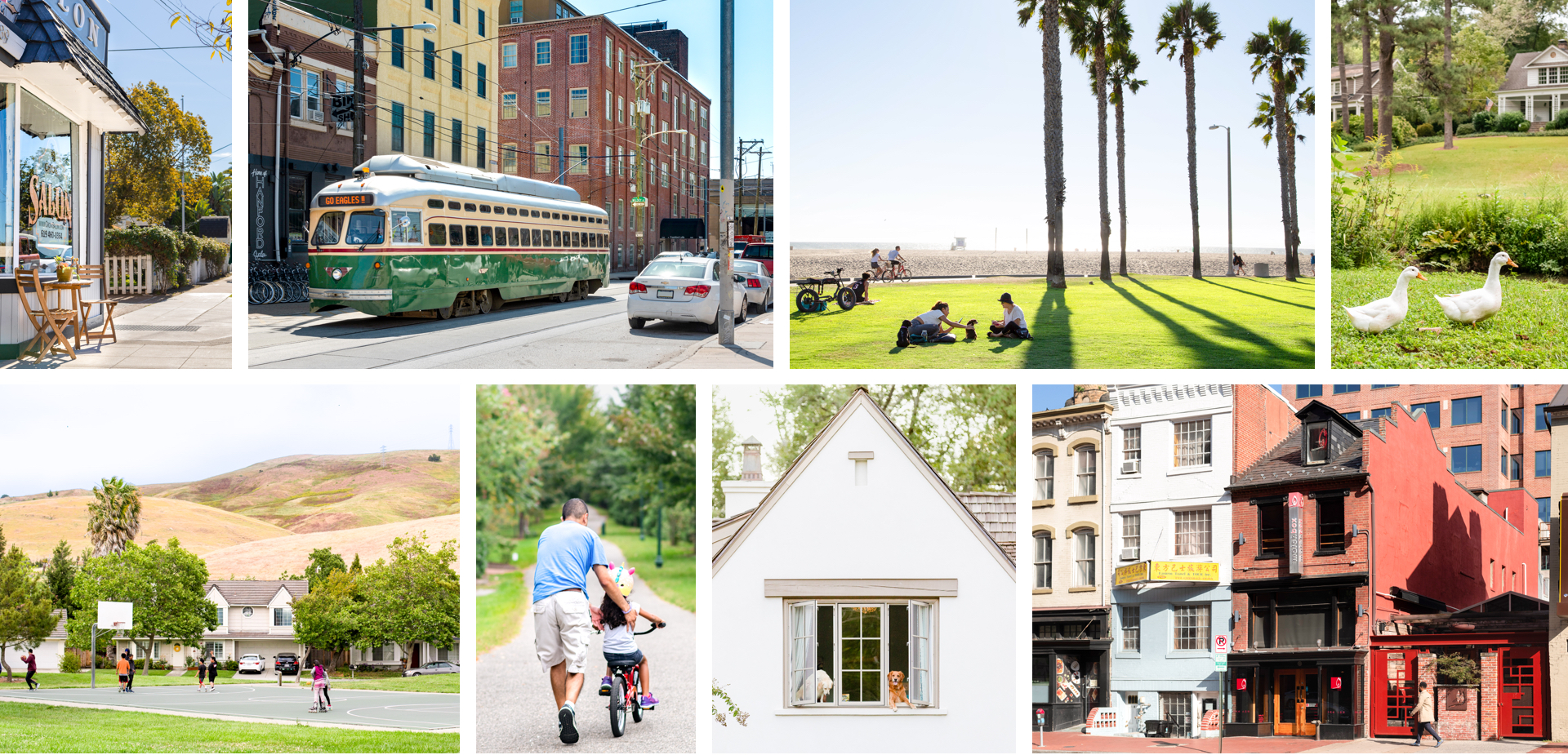 Inspired by our mission to help you discover a place where you'll love to live, our new brand uses this system of colors, photography, and iconography to tell the stories of the places we love. And along with our new look and feel, we're bringing neighborhoods to life with more neighborhood details than any other real estate sites—block-by-block photos, drone footage, school ratings, crime stats, commute estimates, and even neighborhood reviews from locals to give you a genuine feel of what it's actually like to live there. Find the right home and neighborhood for you––start your search today.