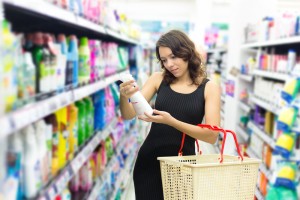 When you're moving into your first home or apartment, you're going to remember to get the big things such as a couch or bed. But there are a lot of little things that you might not think of right away. Unless you read this list, of course. So Trulia has put together the essentials to make your apartment feel like home.
For the kitchen
The cook's corner requires a few gizmos and gadgets, and if you don't realize it beforehand, you just might have to run to the store in the middle of a recipe. To avoid any culinary catastrophes, make sure to pick up these quintessential kitchen items:
A can and bottle opener
A wooden spoon, spatula, and tongs
An oven mitt
Measuring cups and spoons
For the living room
In the living room, you'll probably survive without these items. But there are certainly a few things you'll want around to make your main living space feel more like home:
Coasters
Table and/or floor lamps
Wall decor
Small TV cabinet, preferably with storage for all those DVDs
For the bedroom
You know you'll need a bed and some sheets, but that doesn't cover everything. Enhance your personal sanctuary with these commonly forgotten bedroom items:
Full-length mirror
Lamp
Hamper
Hangers
For the bathroom 
With so many little things to think about, the bathroom has some of the most missed items. Here's what you don't want to overlook:
Plunger
Scale
Shower curtain, liner, and rings
Bath mat
For the laundry room
Not all rentals have one, but if you're lucky enough to have a laundry room, make sure to have the following items on hand:
Laundry detergent
Bleach
Dryer sheets
Iron and ironing board
Laundry baskets
For the cleaning closet
Another often-forgotten set of items for a new home is cleaning supplies. These will be used through the entire house. And while some will be used more in one room than another, all are categorized here.
Toilet brush and toilet bowl cleaner
Rubber gloves
All-purpose cleaner, safe to use on glass and wood
Stove cleaner
Bucket with mop
Broom and dustpan
For around the house
This last category contains general around-the-house items that are important to buy as soon as you get your place. You just never know when they'll come in handy.
Tool set, including a hammer, Phillips and flat-head screwdrivers, and a mix of nails, hooks, and other hardware
First-aid kit
Fire extinguisher
Flashlight and batteries
Duct tape
With so many things to remember, it's no wonder we often overlook many of these items.
What are the most important small items you've forgotten about when moving into a new place? Share your stories in the comments below.