You know that last-day-of-vacation, don't-let-it-end feeling? Here's a way to banish it forever: buy a house at the lake. You don't even need a huge budget to do it. There are plenty of lakeside towns around the U.S. that are actually affordable. We looked through the 20 most-searched lakeside zip codes where at least 25% of the housing is made up of vacation homes and found some sweet little towns where your vacation can last as long as you want it to.
A tiny town that's truly away from it all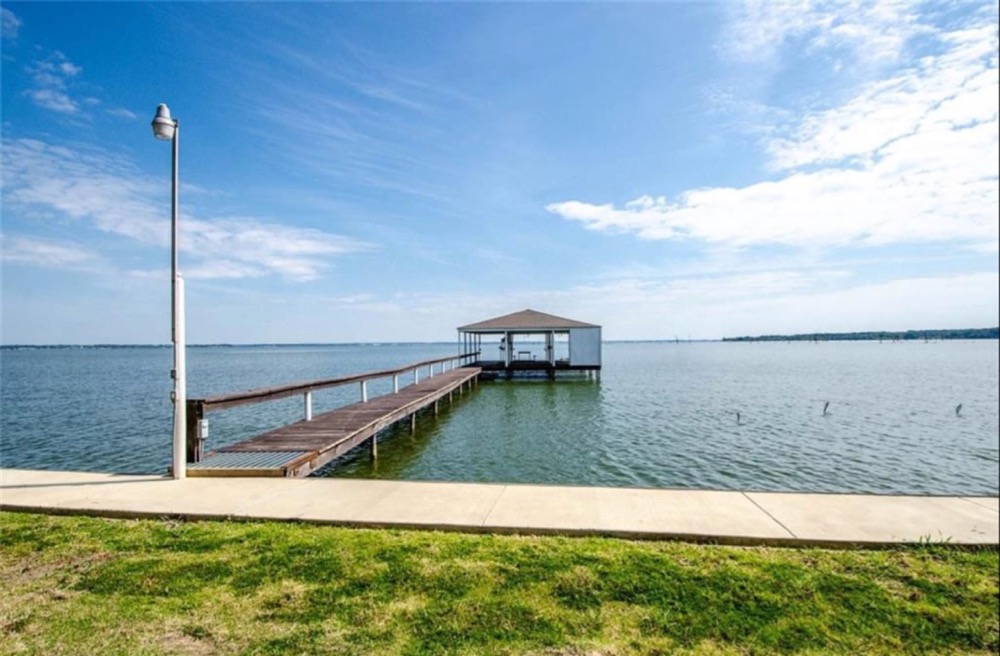 Just off I-45 about an hour and 15 minutes southeast of Dallas, Streetman makes an ideal weekend home thanks to Richland Chambers Reservoir, the third largest lake in Texas. It's really a place to get away from it all—you won't find any bars or restaurants here. (The closest are 15 minutes southeast in Fairfield.)
While there are a few gated communities around the lake, the town of Streetman remains quiet and down-to-earth. And affordable, with an average listing price of $272,981. For example, you can find a 1,350-square-foot two-bedroom custom cabin on 10 acres right near the water for $235,000.
---
A fishing haven outside Atlanta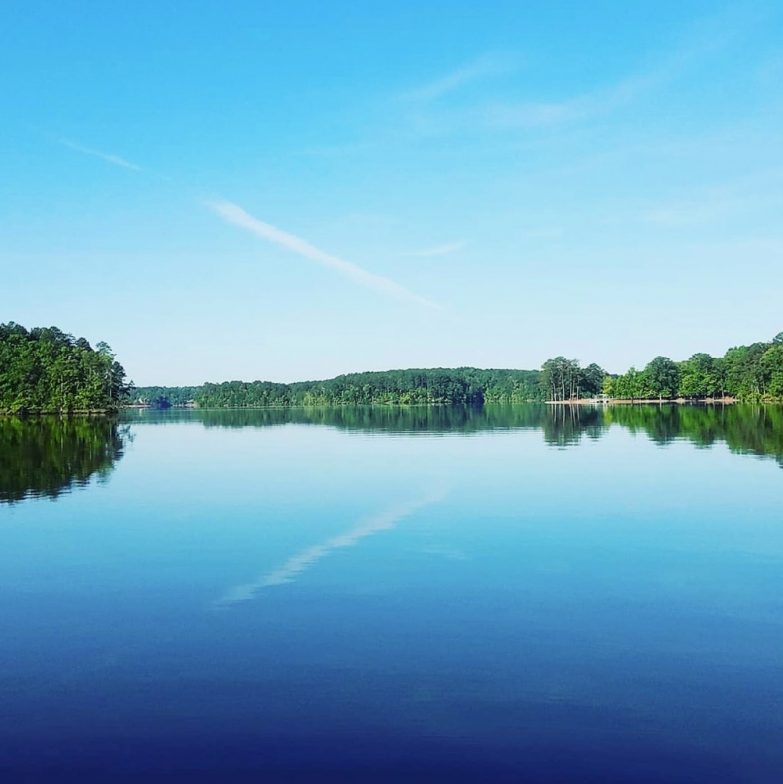 Eighty-eight miles southwest of Atlanta lies one of Alabama's best-kept secrets: Lake Wedowee (officially called the R L Harris Reservoir). Here, the water is crystal clear, the trees surrounding the shore are lush, and bald eagle sightings are easy to come by. Fishermen flock here for the bounty of bluegill, catfish, crappie, yellow perch, redear sunfish, and various types of bass. But the area as uncrowded as it gets without being completely isolated. If fishing isn't your thing, kayaking, jet skiing, boating, and relaxing in a hammock are also local pastimes.
There's not much traffic in town and not much in the way of dining and shopping. But on Main Street, you will find an outpost of the Alabama fast-food chain Jack's, where the strawberry cream cheese pie is a must-try. Another upside is that there are seriously affordable, really nice homes here. In January of this year, the median sale price for a home was $207,450. You can even find nice places below that price, like a three-bedroom, two-bathroom home for $174,900 built in 2001.
---
A small but social resort community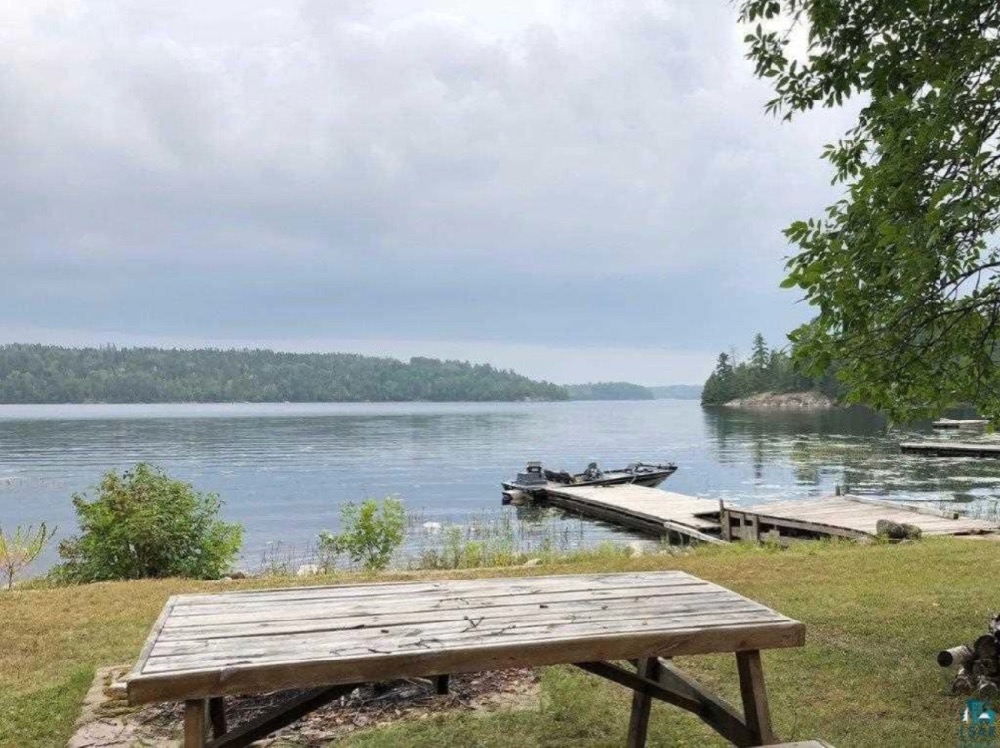 If your ideal lakeside lifestyle is a bit more social, Crane Lake has you covered. Even though only 120 people live here full-time, in the summer the Canadian border town attracts hundreds to the resorts and campsites near the shores of the 3,088-acre lake. It's the kind of place where everyone is up for a chat, and many families have been returning for decades. Not surprisingly, the social scene doesn't revolve around going out (there's only one non-resort restaurant, Crane Lake Bar and Grill). Here, it's all about the lake, where you'll see everything from pontoon boats to paddleboards to houseboats.
If your ideal home is a cabin in the woods, Crane Lake definitely won't disappoint. Its location in the Kabetona State Forest means you'll wake up and go to sleep to the scent of evergreens—and you can do it in an off-grid three-bedroom cabin in the low $200,000s. In fact, most current listings in Crane Lake are $225,000 and lower.
---
A neighborly little lake town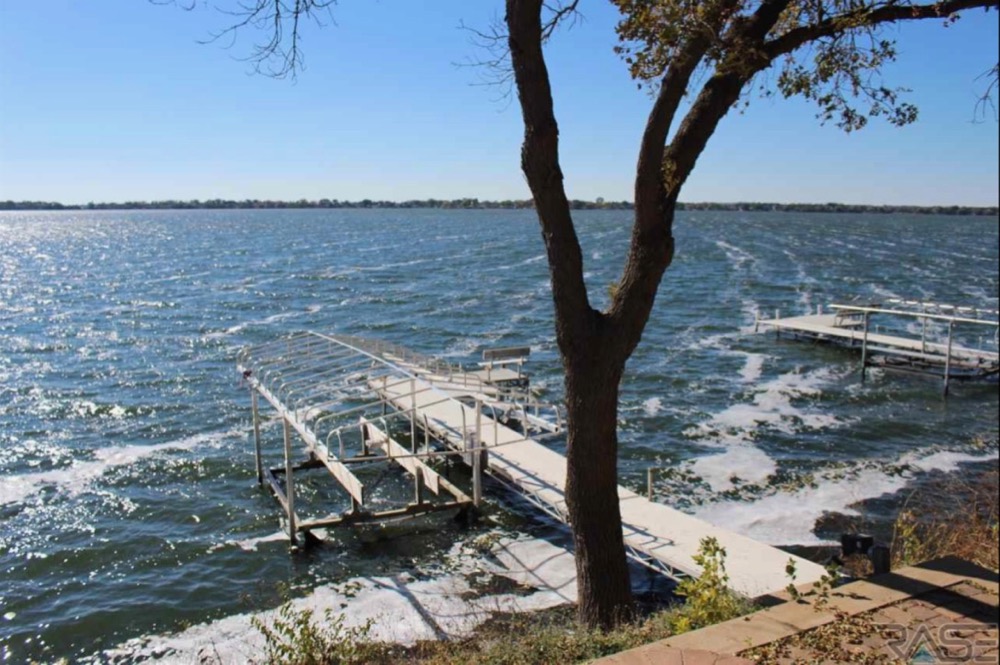 It won't take long for everyone to know your name in Wentworth, a tiny incorporated village roughly 40 minutes north of Sioux Falls. Home to fewer than 200 residents, Wentworth has a seriously small-town atmosphere. It's the kind of place where neighbors look out for one another and events, like an annual Fourth of July pancake breakfast, are held at the community barn. Lake Madison is a 10-minute drive from the village and offers primo fishing waters as well as some things to do, like stopping into The Broadwater Bar or The Lakes Bar and Grill.
There's a home for every budget in Wentworth, whether you'd like a four-bedroom contemporary waterfront home with walls of windows and its own beach for $850,000 or a sweet, renovated, two-bedroom cabin on the waterfront for $269,900.
---
A friendly private lake community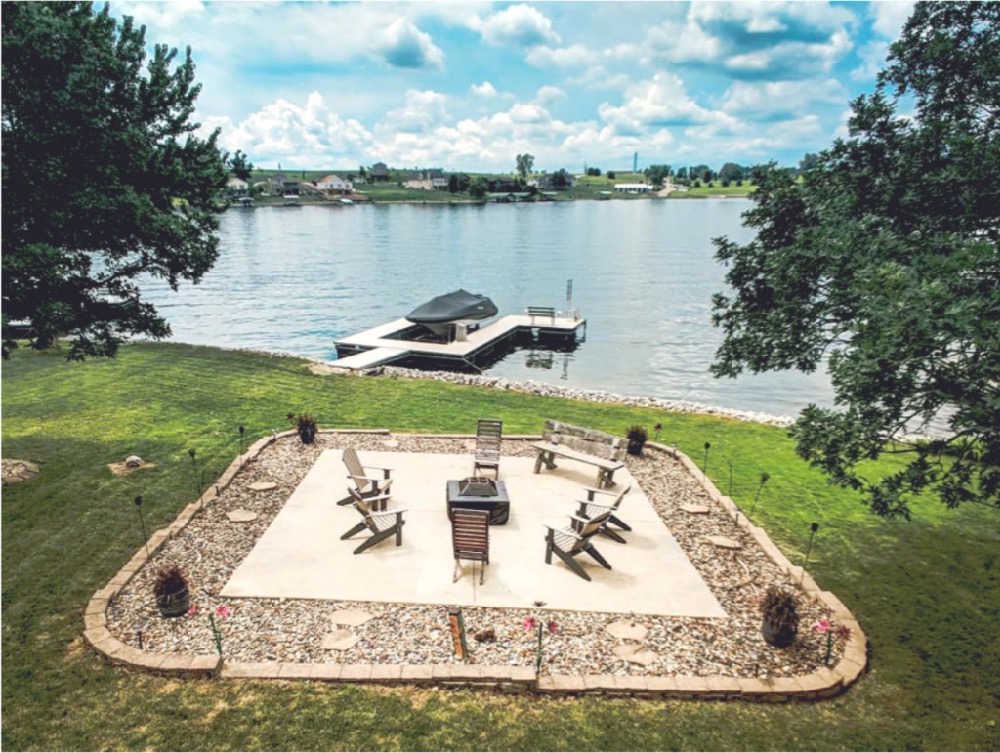 The next best thing to having your own lake is sharing a private lake with a few neighbors. You'll find just that at Sun Valley Lake, the centerpiece of a community in the small town of Ellston (population: 57). Designed for leisure, with a community center, restaurant, golf course, and tennis courts, Sun Valley Lake is a bit like living in a resort. And it happens to be a little over an hour's drive from Des Moines.
Though popular with retirees for its country club setting, the community isn't age-restricted, and the homes aren't cookie-cutter. There are options from a five-bedroom home with a basement recreation area for $587,000 to a cozy, two-bedroom bungalow for $132,500.
---
An artsy getaway with great food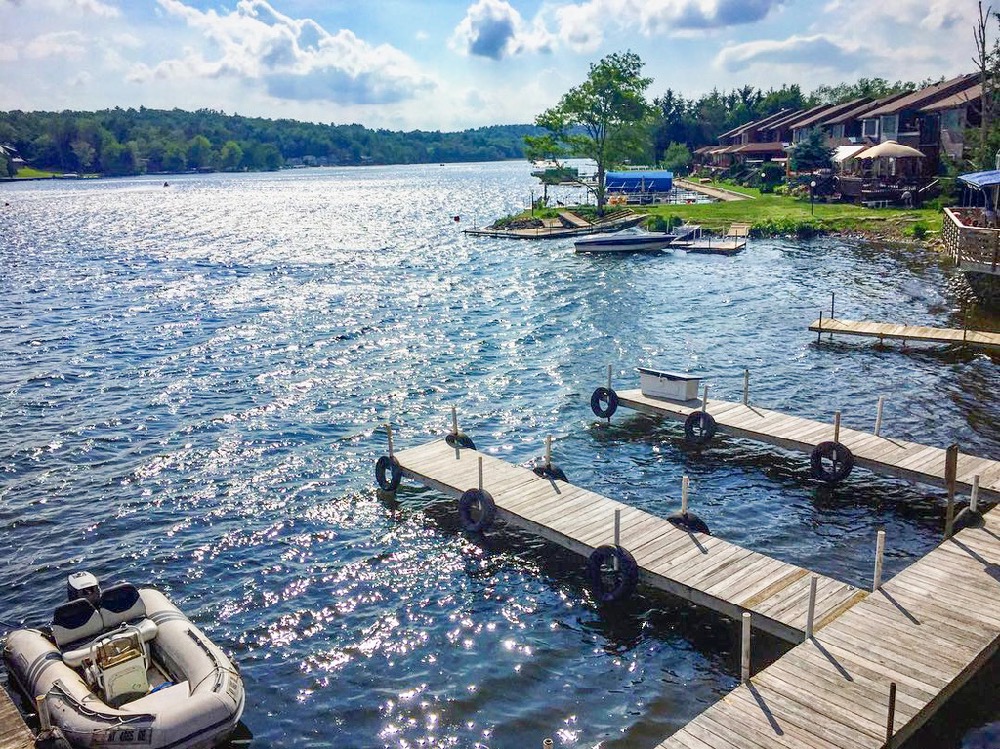 In Kauneonga Lake, a hamlet in the artsy town of Bethel (famous as the site of Woodstock), you'll find flower-filled gardens surrounding White Lake. The Children's Peace Garden is a lovely place for families to enjoy, and there's a variety of local cafes, bars, and bistros along Kauneonga Lake's small restaurant row. Barrio Kitchen is particularly beloved for its creative cocktails and the lake views from the deck.
While a two-bedroom, two-bathroom home located near restaurant row will set you back $599,000, you can also find a three-bedroom cabin near the water in the White Lake Homes subdivision for $174,900.
---
Small-town life among the lakes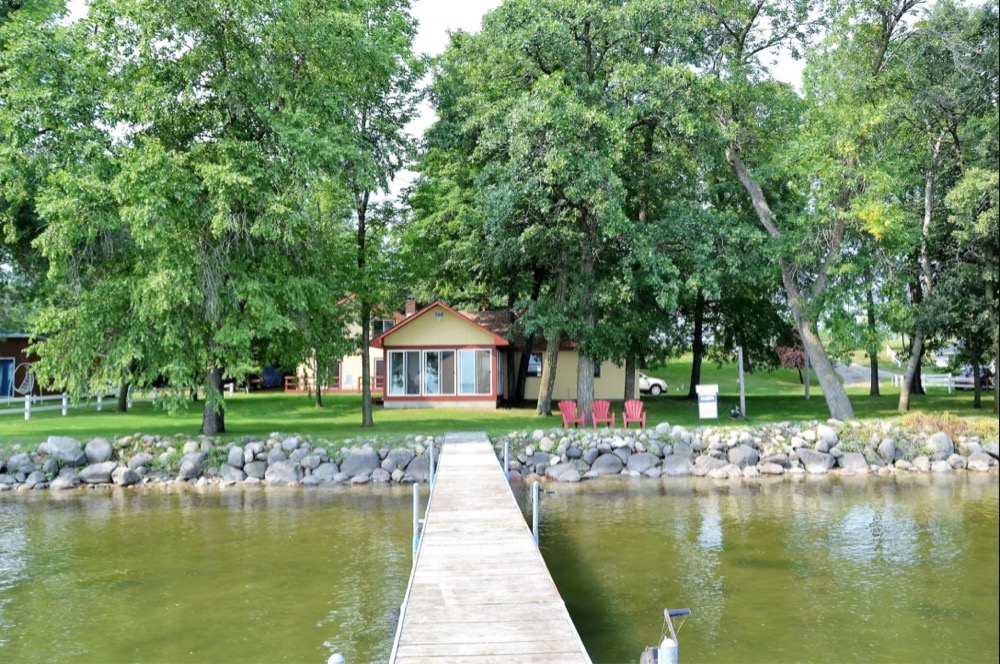 Living in Richville is a quintessential experience in The Land of 10,000 Lakes. The area contains at least a dozen lakes, from the 35-square-mile Dead Lake to many that are too tiny for a name. A little over an hour's drive from Fargo and three hours south of Minneapolis, the unspoiled area has a rural character. When not out fishing, your neighbors might be found at the town's only restaurant, the down-home Rockin' Horse Cafe and Wild Stallion Lounge. Basically, it's like Richville hosts a nightly party just for locals.
Since you're never far from a lake, nearly every home is a lakeside getaway. While the more spacious waterfront homes run in the $400,000-to-$500,000 range, the farther edges of Dead Lake are a bit more affordable. You can find a spacious two-bedroom cabin close to some of the best fishing in the area for $259,000.
---
A lesser-known spot in the Ozarks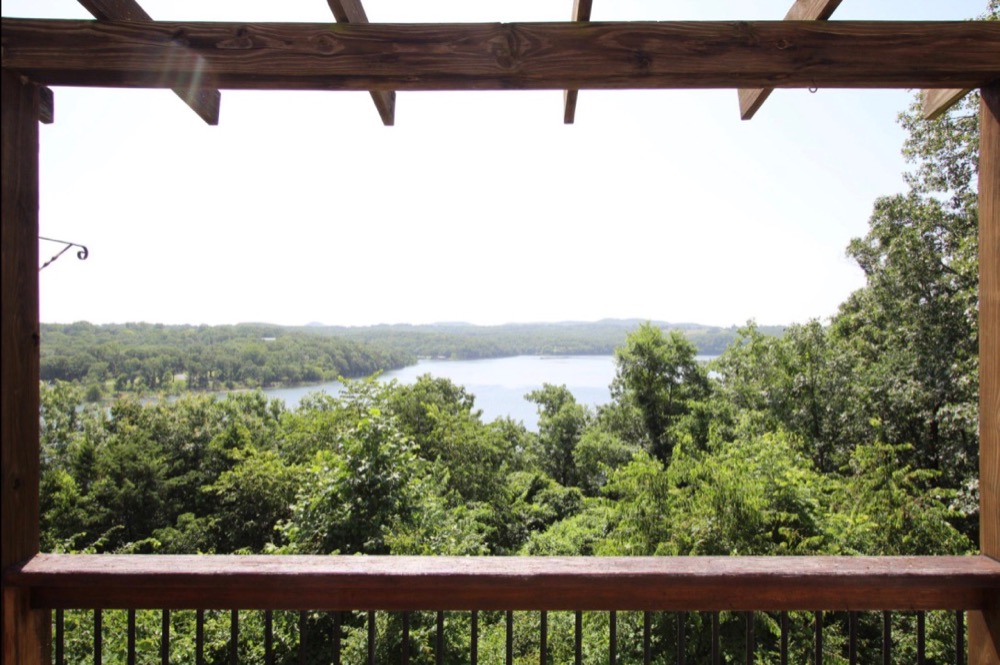 Close to the Missouri-Arkansas border, the town of Golden is situated between three popular weekend getaways: Eureka Springs, Arkansas (25 minutes southeast), Branson, Missouri (45 minutes northeast), and Table Rock Lake (1 hour). In Golden, you won't find the crowds that flock to those destinations, so locals get the natural beauty of "the lake," as the residents call it, all to themselves. The town does have one big tourist attraction: the Golden Pioneer Museum, an eclectic roadside stop displaying minerals, cultural artifacts and glow-in-the-dark glass.
While the average listing price in Golden is $369,544, you'll find plenty of options above and below that point. And they're often designed with woodsy details that fit the rustic area, like this gorgeous split-level four-bedroom, two-bath home for $199,900.
Find a home in your favorite getaway town on Trulia.