Full House, the hit sitcom that taught us all about life in the ever-so-cheerful Tanner household in San Francisco, is about to be rebooted as a new Netflix series. Fuller House (yes, really) will star Candace Cameron Bure reprising her role of D.J., the oldest sister of the brood.
But wait, there's a twist! Now D.J. is pregnant, recently widowed, and the single mom of two kids: 12-year-old J.D. (just like D.J., but backward) and 7-year-old Max. Helping her care for her burgeoning brood is sister Stephanie, who is now an aspiring musician, and her lifelong best friend/bubbly neighbor Kimmy Gibbler, who has a teenage daughter of her own, Ramona. The Tanner and Gibbler families are moving in together and presto — sitcom revival.
But there would be no Full (or Fuller) House if not for the beautiful landscape of San Francisco, so we decided to find some current Bay Area beauties that would be perfect on Fuller House. (Assuming the clan can cough up enough money to compete in the area's booming real estate market.)
Cue the laugh track, because we're going in. Shoo-be-doo-bop-BA-DOW!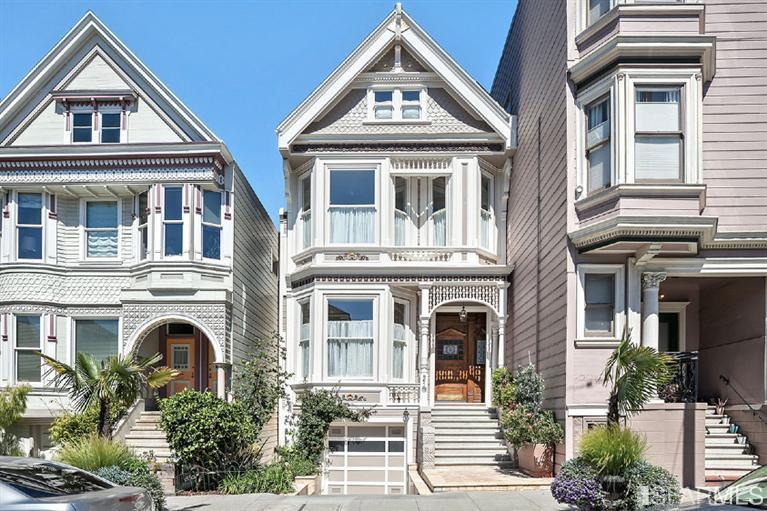 1. $3.5 million in Cole Valley (click here for more photos)
This five-bed, four-bath beauty in Cole Valley is a three-level home rebuilt from its original 1900 structure. Catch the view of the Marin Headlands from the third floor, or relax on the deck or balcony overlooking the lush green garden. The main level boasts a triple parlor, with living room, family room, and dining room, which would be a great fit for the entire Tanner/Gibbler clan. Gleaming original woodwork adds a sense of history, while a contemporary chef's kitchen with a two-oven Viking stove would be ideal for whipping up dinners for six.
There's even a guest bedroom and bath on the top level, which is perfect if Uncle Jesse and Aunt Becky feel like spending the night. There's a media room on the third floor too, in case Jesse wants to relive the glory days and watch the Jesse and the Rippers music video "Forever" on repeat.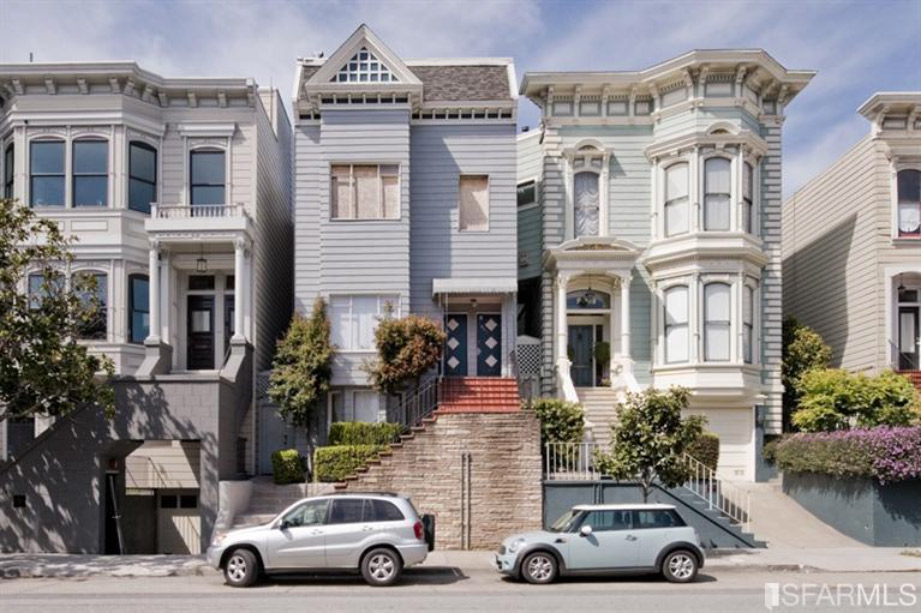 2. $799,000 in Lower Pacific Heights (click here for more photos)
In Lower Pacific Heights, this two-unit building is the perfect candidate for renovation assuming D.J. and Kimmy Gibbler really want to go all in on the family-togetherness thing. The 3,300-square-foot space was unfortunately fire-damaged in 2014 — which would make an excellent "Very Special Episode" to teach the Tanner-Gibbler clan about fire safety.
But now it's available for an entire renovation, with many rooms stripped down to the studs. The location is certainly a plus, just down the street from the shops and restaurants on Fillmore and in Japantown. But hey, if you're going to listen to music in San Francisco, the family should probably be going to the Smash Club, right?
3. $995,000 in Berkeley (click here to see more photos)
Over in Berkeley, this four-bed, two-bath offers a fusion of Victorian and Bohemian style — with some serious roots. The home is a registered historic landmark, built by pioneer carpenter Josiah John Rose-Goldsmith in 1891.
Updated wood floors and built-ins complement the authentic moldings and fixtures (butterfly-themed stained glass seems perfect for D.J.), but one of the real joys of this home is the spacious yard. She did grow up to be a veterinarian after all, so she needs to have somewhere for the family pet to frolic. Unfortunately, we all know that Comet the Dog is already in the big dog park in the sky, so stay tuned to see whatever canine joins the family.
An old-fashioned fridge, an antique-looking footed stove, and an oversized farmhouse sink are the only amenities in the retro kitchen. Imagine the hijinks that would ensue when the rowdy Tanner clan converges at mealtime.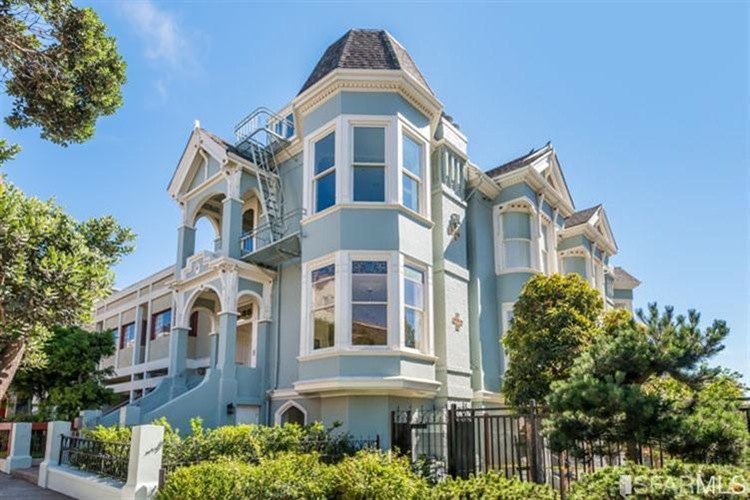 4. $5.9 million in Lower Pacific Heights (click here to see more photos)
This five-bed, five-and-a-half-bath Queen Anne mansion would be a dream for any San Franciscan. But for the Fuller House crew, one of the best features is the in-law apartment, which would be great for Stephanie Tanner, seeing as the aspiring musician is still hanging around with her older sis. Let's just make sure we keep her away from all the cars, because we all know what happened the time she drove it through the kitchen wall.
Yes, there are period woodcarvings and Victorian details throughout. But there also are a sprawling outdoor patio for family fun and a wine fridge and soaking tub for the two working moms to unwind after a long day of teaching valuable lessons to viewers.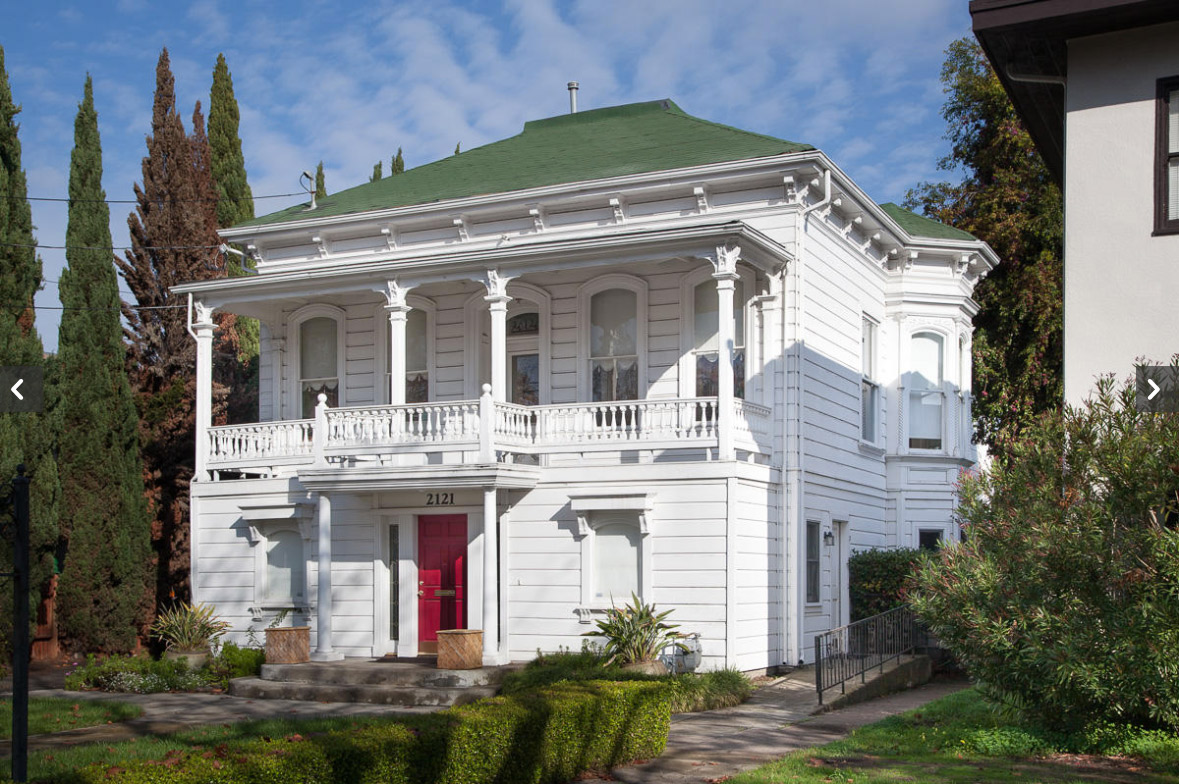 5. $1.35 million in Alameda (click here to see more photos)
This Alameda Victorian would be the perfect home office for D.J., who has to tackle not only single parenthood and a pregnancy but also a bustling career saving the lives of San Francisco's animal population. She could even rent out one of the 14 offices in the building to her dad, Danny Tanner, when he's not busy in-studio hosting Wake Up, San Francisco.
Luckily, there would be enough space in this stunning 3,300-square-foot Victorian to combine D.J.'s office with a home for her, Stephanie, Kimmy, and all their kids. A spacious yard is a bonus, though it's important to note that it is not fenced in. Which could be a plus, in case Michelle decides to stick her head through it.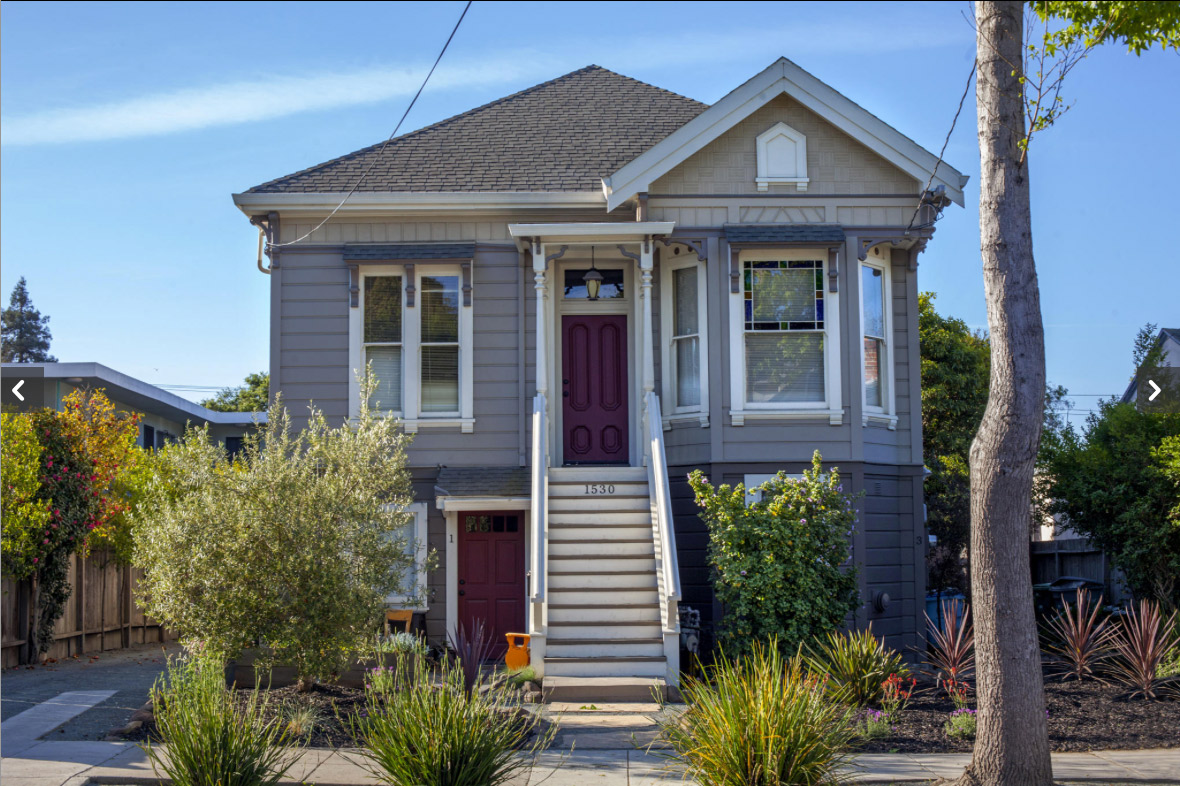 6. $899,000 in Berkeley (click here to see more photos)
Remodeled in 2011, this Victorian fourplex might be the perfect pad for the Tanner/Gibbler families' upcoming convergence. The owner's unit features two bedrooms, which would be a great fit for Kimmy and her teenage daughter, Ramona.
It's also described as a "walker's paradise" and a "biker's paradise," which means exercise enthusiasts will love living smack-dab in the middle of this neighborhood. But let's note that it's not for exercise OVER-enthusiasts, because we all remember what happened when D.J. went on a crash diet and rode the StairMaster until she passed out.
And what would they do with the fourth unit? With a family this big (and a franchise this strong), there's no telling who might stop by and need a place to stay.