The word "celebrity" is oftentimes synonymous with "flashy," "arrogant," "talented," and, yes, "wealthy." As in: The A-list, Oscar-winning actor who wants nothing but luxury everything from the car they drive and the resorts where they vacation to the home they live in.
Luxury, though, is more than just a price tag — it's also about what you get for the oodles of cash said celebrity is doling out every month on that apartment for rent in New York, NY. From complimentary maid and car service to an in-house, state-of-the-art gym and steam room, these are the most insane apartment amenities celebrities have to have.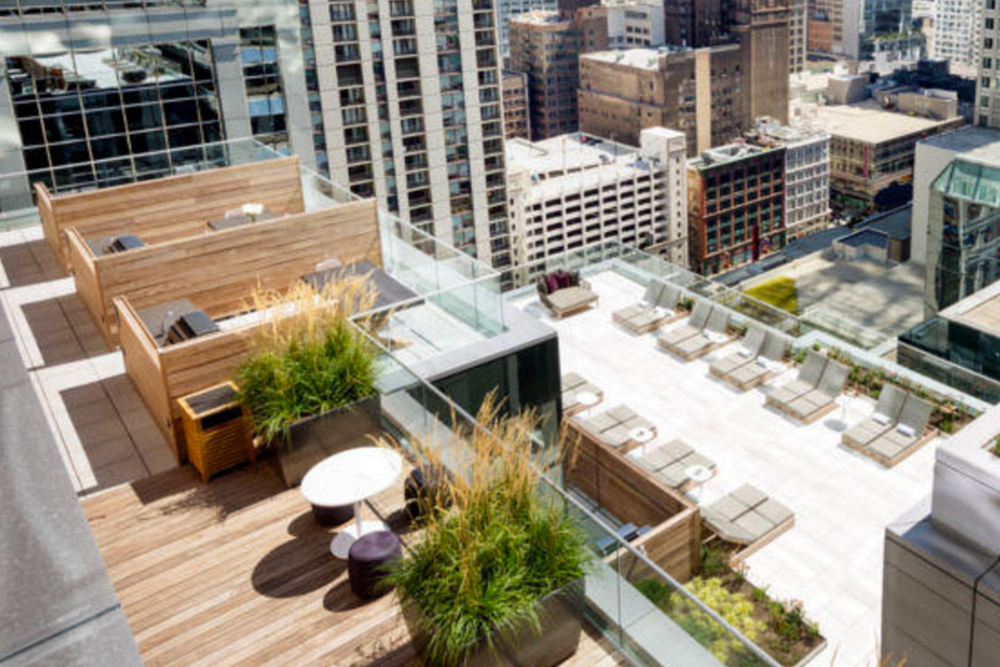 1. Private cabanas
A celebrity's visit to the Vegas Strip would not be complete without their very own private cabana and bottle service at one of Sin City's swankiest casinos. Likewise, day-to-day living would be superboring (and very ordinary) if a celeb had to lounge poolside among the crowd. Instead, private cabanas à la Las Vegas, NV, are a must — and the OneEleven Apartments in Chicago, IL take full advantage. This luxury complex outfits each of its exclusive cabanas with a grill, which means cooking up some filet mignon and popping some bubbly can be done away from the judging eyes of the public.
2. Dry cleaning and cold storage for deliveries
Celebrities need to look good (see number three). And that means having clean, pressed clothing. (Well, most of the time. Britney Spears could certainly take a cue from Blake Lively.) The Hanley Apartments in New York, NY not only offer dry cleaning services for upper-class residents but also provide laundry service for residents who are just too tired from dodging paparazzi to wash their own clothes.
And because it's NYC, everything can be delivered. So what better way to keep things like Chilean sea bass or tulips from Holland cool and fresh than to store them in cold storage while you frolic around town?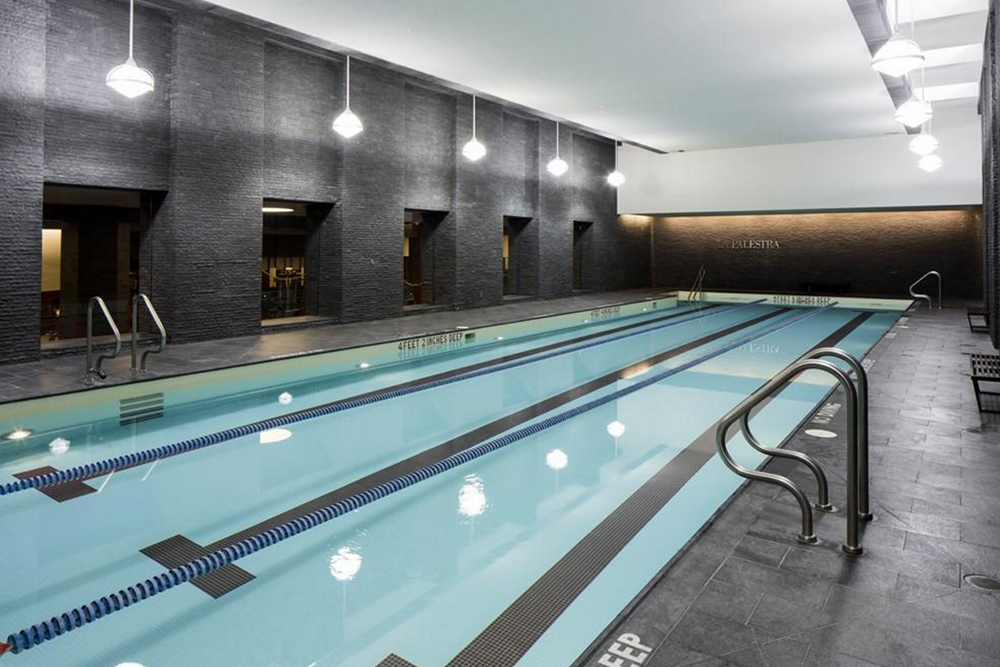 3. A legit fitness club
For celebrities, looks are everything. If you aren't in shape or perfectly coiffed, your next role could be snagged by someone younger, hotter, and more fit — which means working out is of the utmost importance. And a lackluster fitness center (read: one elliptical, one treadmill, and a handful of dumbbells) just won't cut it. Instead, celebs seek out buildings that offer ultra-equipped workout areas.
Such is the case with The Aldyn Apartments in New York, NY. Besides using the 75-foot indoor pool and hot tub, the Aldyn's residents can get their fit on by testing their physical strength and athletic abilities on the 38-foot rock climbing wall, basketball and squash courts, bowling alley, and more. This luxury residential complex wouldn't be complete without its personal training services too, which celebrities love for one-on-one time.
4. Complimentary house car and driver
If you're a celebrity, there are certain things you just don't do. You don't do your own laundry (see number two), you don't clean your own house (see number seven), and you certainly don't take an Uber to the airport or home after a night on the town. That's why 8500 Burton Way in Beverly Hills, CA, is an ideal crash pad. Besides its penthouse pool's expansive view of the LA skyline, the Burton also provides its residents with a complimentary house car and driver so that when a celebrity overindulges on margaritas at the famed Casa Vega (a favorite of Jessica Simpson), they can call a driver to scoop them up and bring them home to sober up.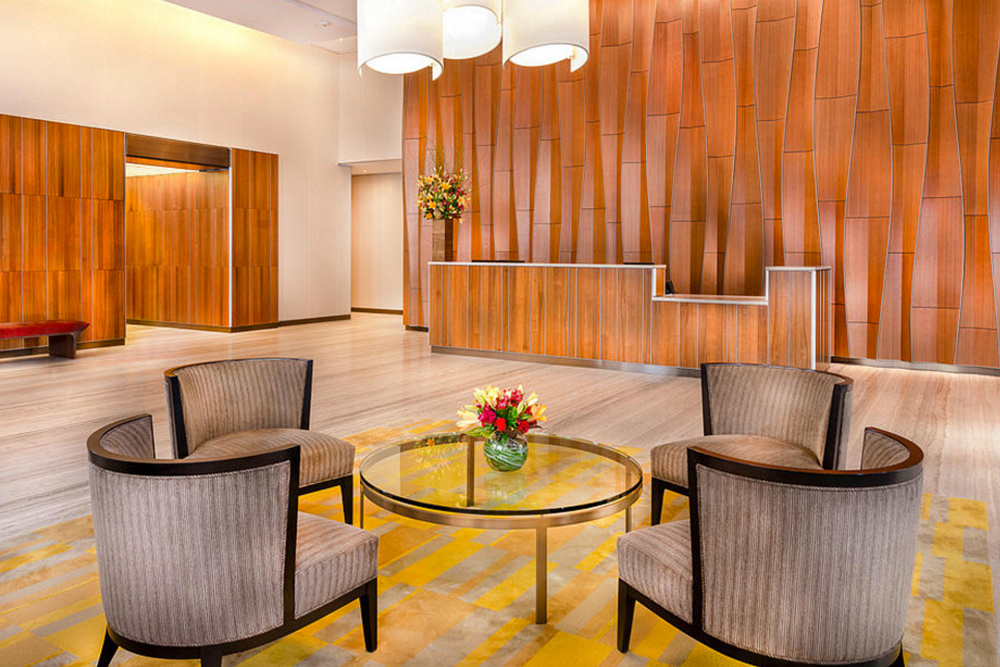 5. On-site technology concierge
Celebrities: They're just like us. So when their Netflix account keeps buffering while streaming Orange Is the New Black, there's a good chance they don't know how to fix the problem either. The difference between you and a celebrity? They can hire someone to fix minor tech issues, and if they're smart, they move into a luxury building where an on-site technology concierge is there to remedy any and all tech issues.
That's exactly what celebrities get when they move into this posh Fifth Avenue building: The 1214 Fifth Avenue Apartments in New York, NY not only boast serious views of Central Park, but they also have an in-house tech guy, who can figure out why Pandora simply won't play in your surround-sound Bose speakers.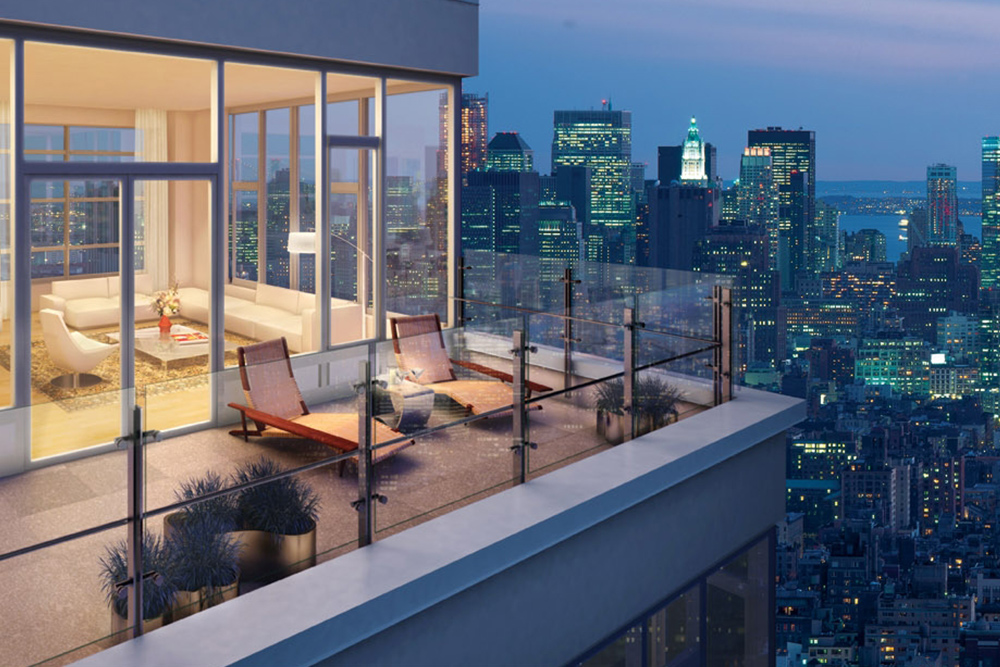 6. Exclusive views
When you're a celebrity living in an urban area, it's all about the view. Maybe it's an expansive, 180-degree view of San Francisco Bay from a swanky 10,000-square-foot modern abode atop a hill. Or maybe it's an unobstructed view of an iconic landmark. Such is the case with The Beatrice Apartments in New York, NY, which are centered in the heart of Chelsea. Not only does the building boast expansive views of the Hudson River, but, from most units, you also have a fantastic shot of the city's most iconic landmark: the Empire State Building.
7. Maid service
Yes, there are house cleaners. But what kind of celebrity has time to interview and hire one? Instead, luxury buildings like 211 Thompson Street in New York, NY, offer complimentary maid services twice a month to residents. Sign us up!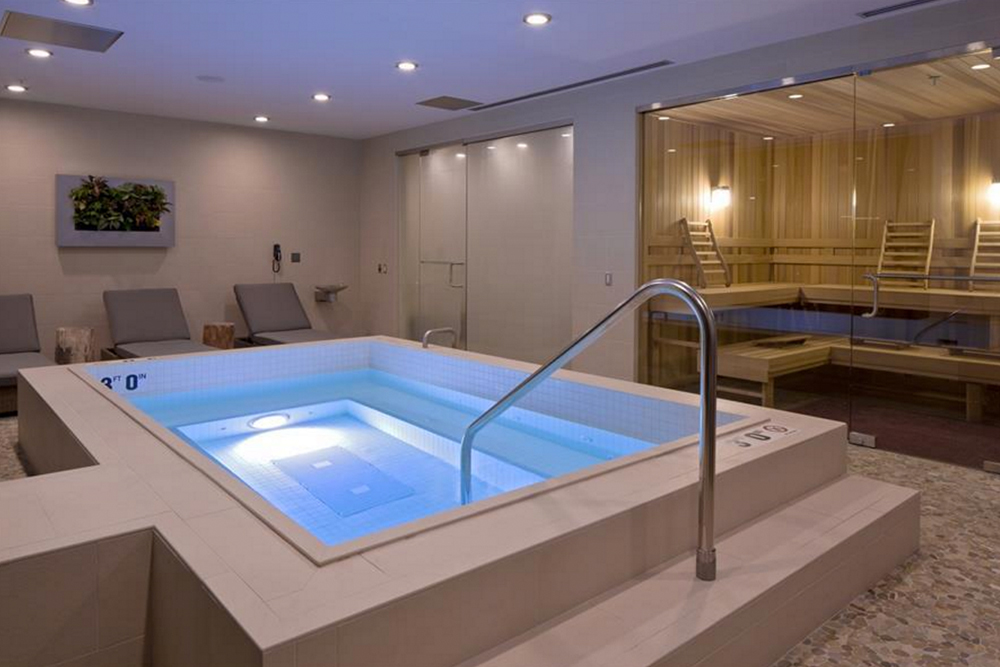 8. Spa amenities
Who doesn't want to unwind after a long day of shooting a reality show, TV pilot, or action-packed feature film? What better way to do so than in a steam room, sauna, light-therapy shower, or, better yet, with a quick dip in the whirlpool spa? At Hubbard Place Apartments in Chicago, IL's prestigious River North neighborhood (just a stone's throw from the iconic East Bank Club), celebrities and their civilian neighbors can throw on their bathing suits (or just a towel) and take advantage of them all.
9. Private garage
Celebrities despise the paparazzi, and the best way to dodge the telephoto lens of a gossip magazine photographer is to either live in a gated community or snag a private, gated garage in a luxury apartment building. Luckily, places like the Alize at Aliso Viejo Apartments in Aliso Viejo, CA, offer the latter, so dodging the paparazzi when you aren't camera-ready is easier than ever.