Living in a rental can sometimes feel like couch-surfing in someone else's home — you're somewhat stuck with whatever the property owner installs. But it doesn't mean you have to suffer dingy wall-to-wall carpet or boring walls!
There are tons of small apartment design ideas to customize your rental so that it feels more like your perfect home sweet home — without putting you at risk of losing your security deposit. Whether you rent a studio apartment in Seattle or a spacious two-bedroom unit in Boston, these 10 ideas couldn't be easier to do and will transform your space almost instantly.
Read on for small apartment design tips, then save 'em all to your Pinterest boards here.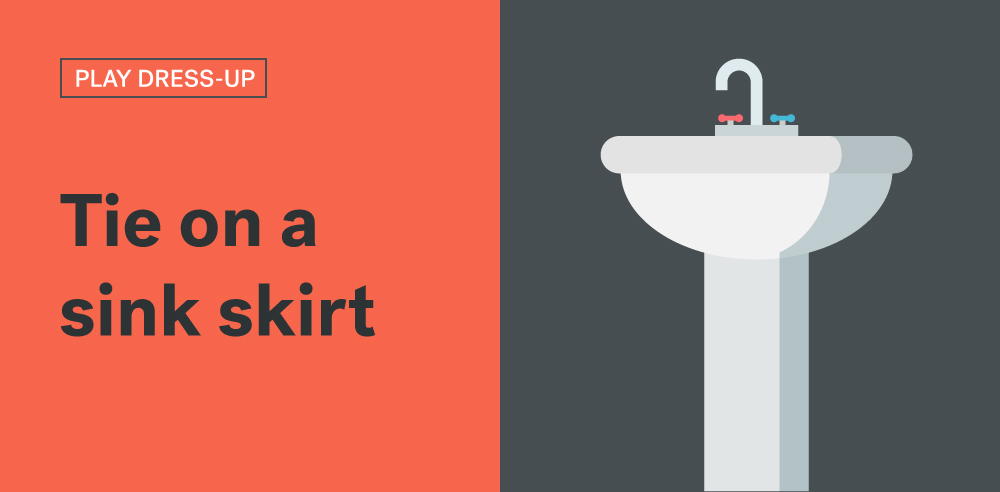 Dress up your sink: A sink skirt can transform a rental bathroom by (1) hiding a less-than-pristine pedestal surface, (2) carving out a spot for concealed storage, and (3) adding a pop of pattern or color. DIY it with a little sticky-back Velcro tape and cool patterned fabric or an old, pretty bedsheet, and use the new cubby underneath for storing extra towels, toiletries, or cleaning supplies. (Just be sure to use an adhesive remover to clean up any residual stickiness once you're ready to move.)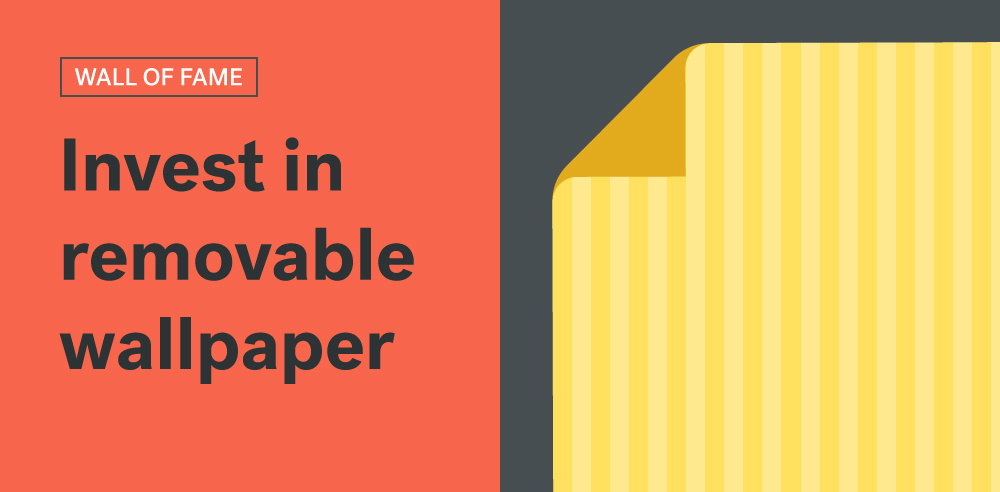 Apply removable wallpaper: Easy to apply and even easier to pull down and reconfigure, today's removable wallpapers are nothing like your grandmother's wallpaper. Today, there are enough options on the market to suit any aesthetic.
Walls Need Love, based in Nashville, TN, offers removable wall coverings ranging from playful motifs to bold retro graphic prints to classic stripes. (They even sell sample packs so you can test before you invest.) Paintable peel-and-stick paper is another great solution for renters who want a change of color, as are Walls Need Love's temporary stick-on murals.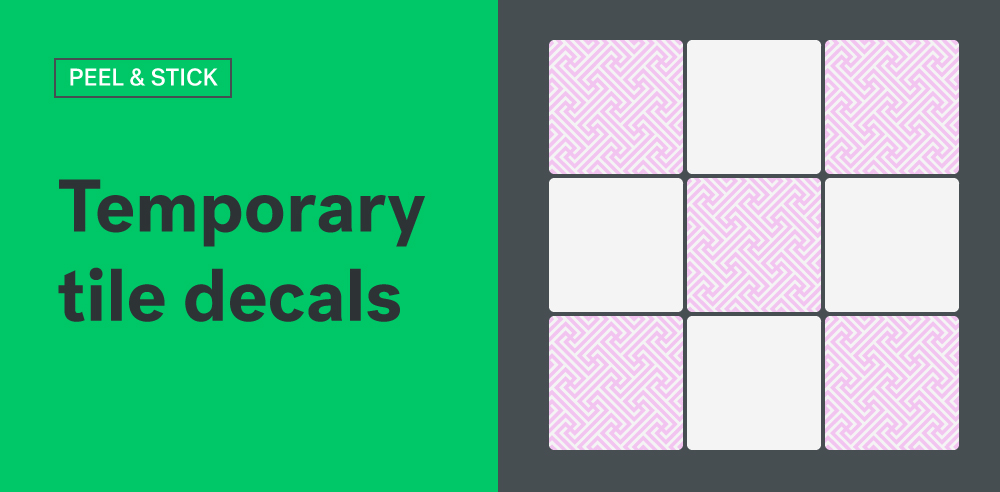 Add temporary tile: Removable tile decals, sized to fit most standard bath and kitchen tiles, can add color, texture, and pattern to a basic or outdated rental kitchen or bath with little effort. Between companies such as StickPretty and TileStix, you're bound to find a style that speaks to you.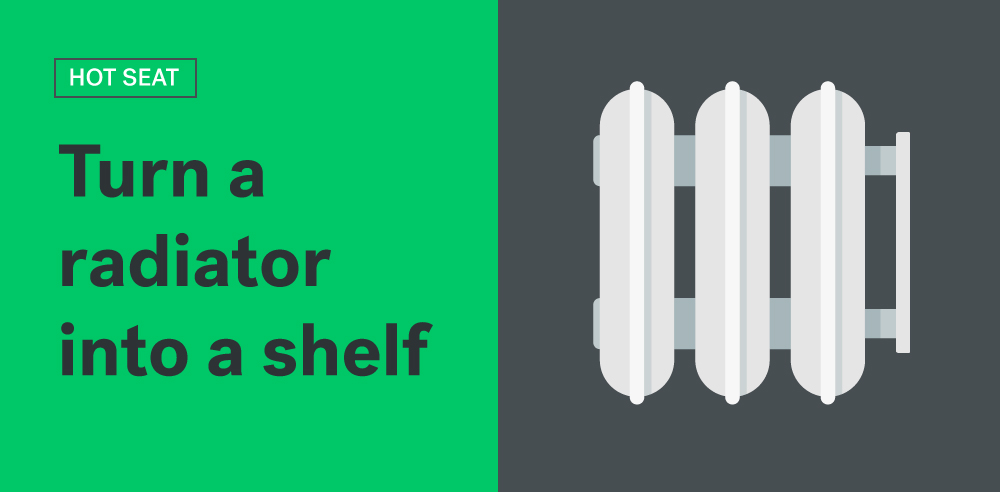 Make a radiator shelf: Ah, radiators. They keep us warm and cozy, yet often eat up a lot of space, especially in smaller apartments. If you have a radiator? Turn it into a practical, instant shelf by topping it with a marble slab (which won't warp from the heat as wood can).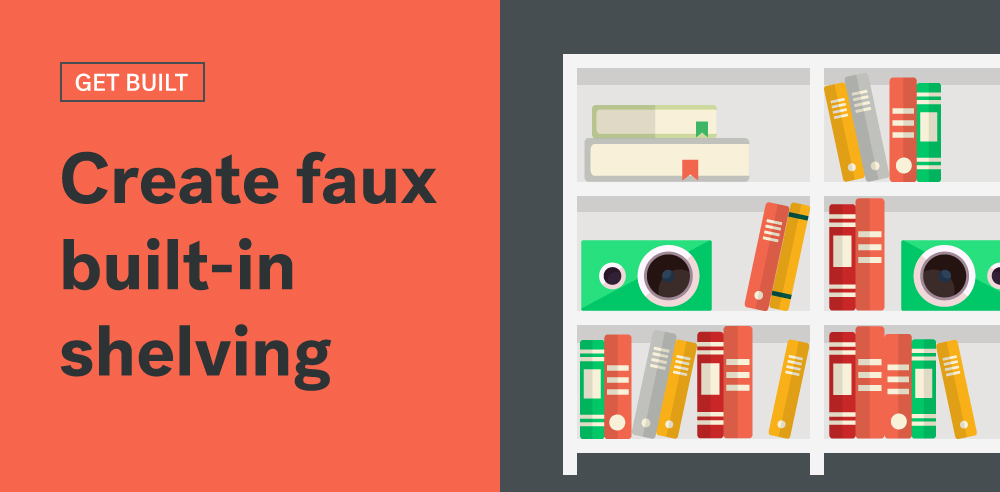 Get faux built-ins: Who hasn't dreamed of a craftsman cottage with wall-to-wall built-ins? If you're not lucky enough to land a unit with, well, built-in built-ins, you can get the look and plenty of extra storage and display space by lining a wall with IKEA's classic "Billy" bookcases. Because these ubiquitous, simple particleboard shelves come in a range of heights, widths, and finishes, it's easy to customize an arrangement to fit pretty much any room. Check out this example for inspiration.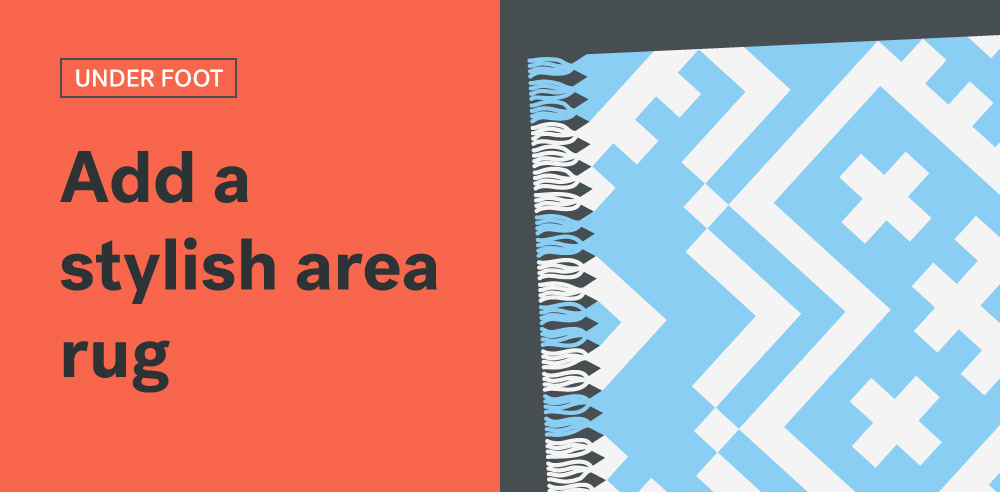 Add an area rug: Stuck with outdated, stained, or just plain ugly wall-to-wall carpeting? Wood or laminate floors scuffed beyond belief? Your best bet is to invest in an area rug, or multiple large rugs, depending on the size and layout of the room. Throwing down a new floor covering can instantly transform any space! Try CB2, DwellStudio, and IKEA for stylish, wallet-friendly options.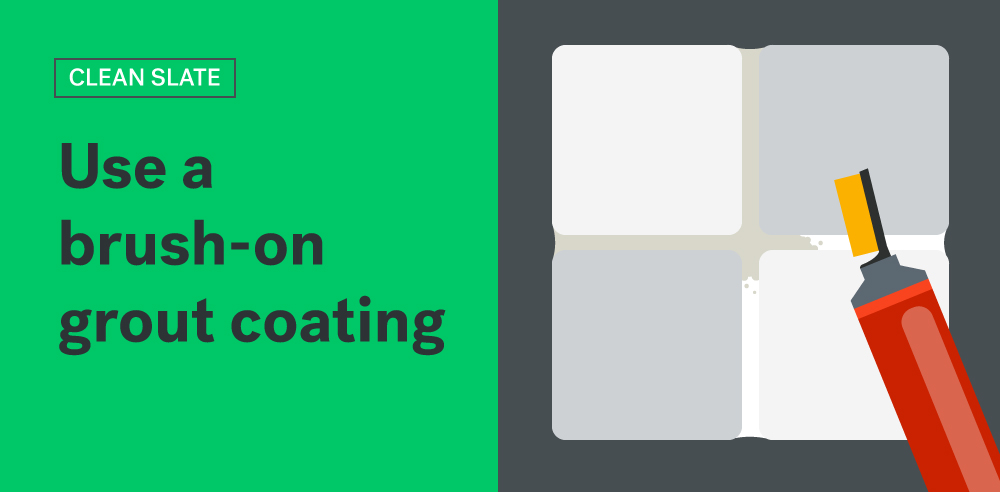 Brush-on grout coating: As a renter, chances are, you've dealt with gross, mildewed grout in the shower or on a tile floor at some point. That's why you need to know about this handy $6 product. Essentially, it's grout coating in a bottle and looks and works like shoe polish. Paint it over less-than-pristine grout, wait a few hours, wipe away the excess, and your wall or floor will look like new.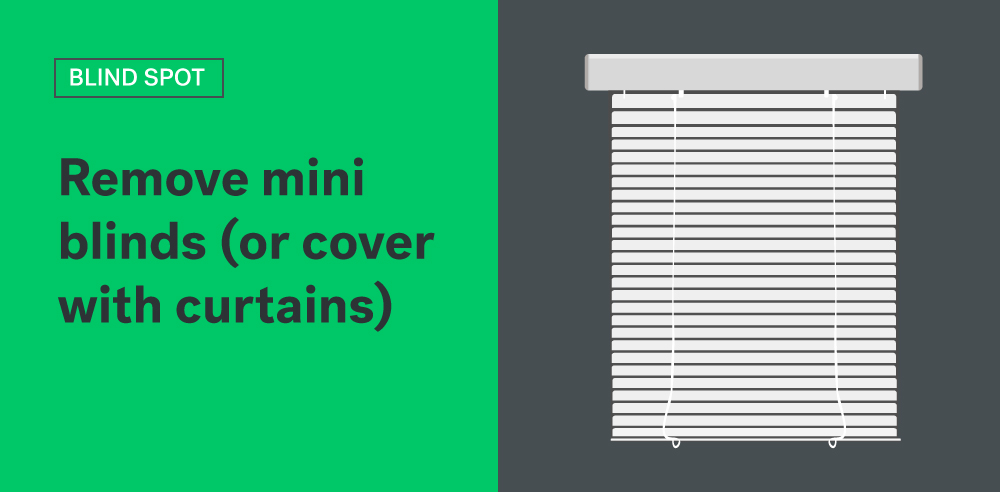 Use anything but blinds: Blinds, whether mini or vertical, are often deemed the ultimate decorating sin. So it's a shame they often come standard in rental units (no matter where you live). To keep your home from feeling like a dentist's office, either take 'em down or hide them by hanging curtains. Just remember to store and reinstall all blinds before moving out, especially if you want to get your security deposit back.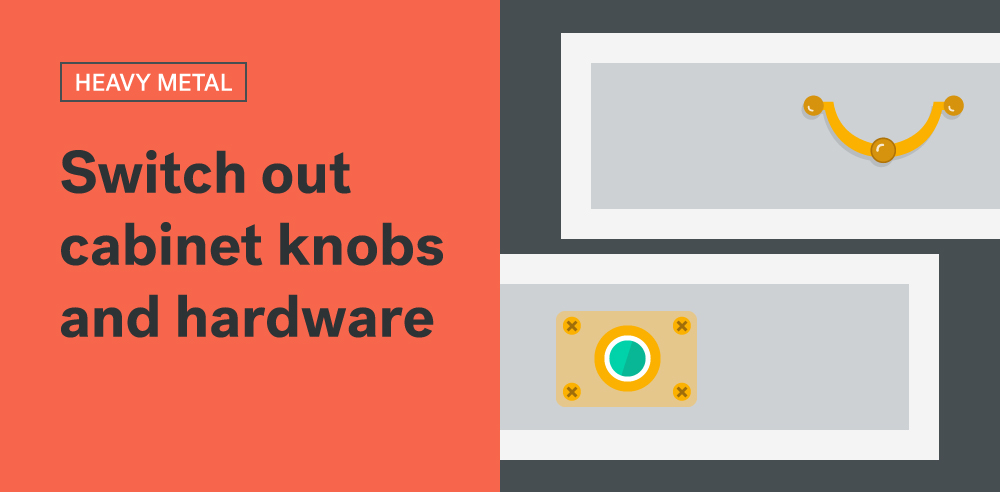 Install new hardware: Swapping out a few cabinet knobs, drawer handles, switch-plate covers, or even doorknobs can make all the difference in a rental unit. Again, keep the original hardware and put it back before you move — you'll want to take the stylish new items with you to your next place!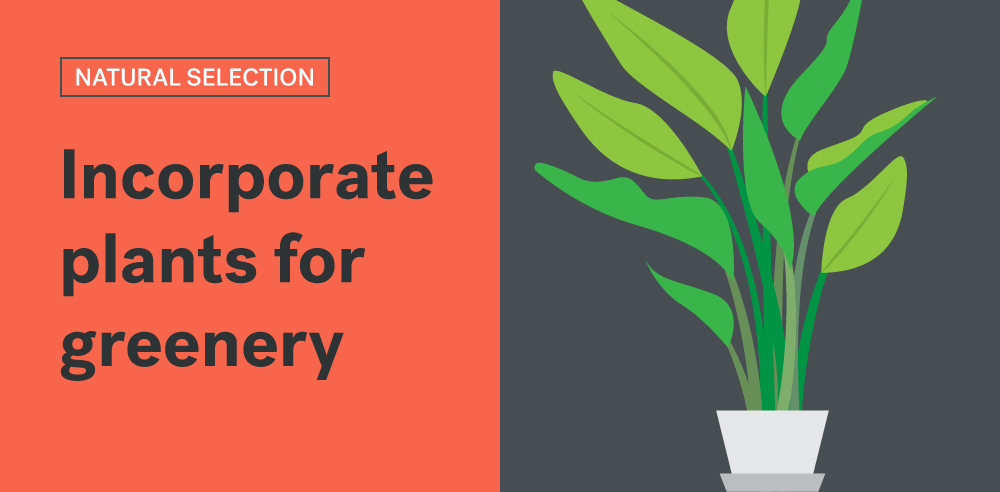 Bring in natural elements: Obvious as it might sound, you can never go wrong by bringing the outdoors in. Plants improve air quality and immediately make any home feel, well, homier.
If you're worried about killing them, don't be! Plenty of species thrive in low light with little maintenance. Philodendrons, ivy, coleus, and purple passion in particular grow really well in water and look beautiful in small bottles and vases scattered or grouped throughout a home. Also, think beyond greenery: Even a bowl of pine cones or a large vase filled with found branches does wonders to enliven a room.
What little hacks make your rental feel like home? Share your favorite tips and upgrades in the comments below!