When you've got millions of dollars and not much to do besides take gratuitous selfies, how do you spend your time? Shopping, of course.
But a trip to The Gap won't do for these reality star sisters, especially now that the family has just signed a four-year contract with E! — making their deal "the highest in TV history for a reality brand," according to Page Six. The sassy siblings each have scored big in real estate sales, and youngest sister Kylie has reportedly just joined in on the fun, dropping $2.7 million on a Calabasas mansion — simultaneously achieving the dreams of 17-year-olds everywhere and escaping the clutches of momager Kris.
So in the spirit of sisterly competition, we decided to take a look at the portfolios of each sibling, to see who wins the battle for real estate supremacy.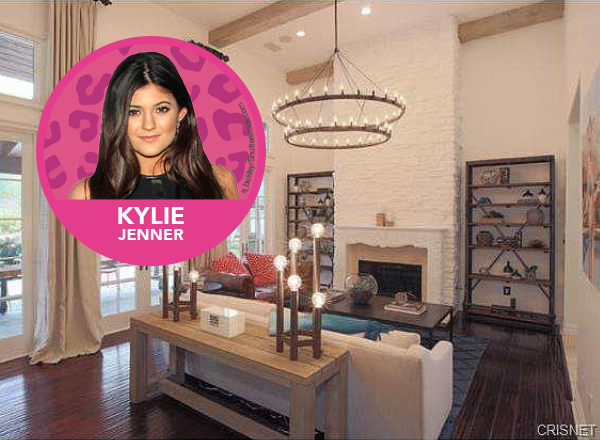 Kylie Jenner
She's just a typical 17-year-old. Hanging with her friends, dating older guys, and, um … buying a $2.7 million home?
Well, according to TMZ.com, that's exactly what Kylie Jenner, the youngest Kardashian, is doing.
Sources say Kylie has signed a deal to buy a 4,900-square-foot house in the Estates at the Oaks, an exclusive gated community in Calabasas, CA, where her sisters Khloe and Kourtney also live.
The Mediterranean-style home also has a theater, pool, and all the other fancy-pants amenities you assume a Kardashian would need to survive. (Including maid's quarters. Who can live without those?)
Anyway, the five-bedroom, 4,851-square-foot spread should be plenty of room for Kylie, rumored rapper beau Tyga, and her ever-expanding lips.
Grade: D (17 with maid's quarters.)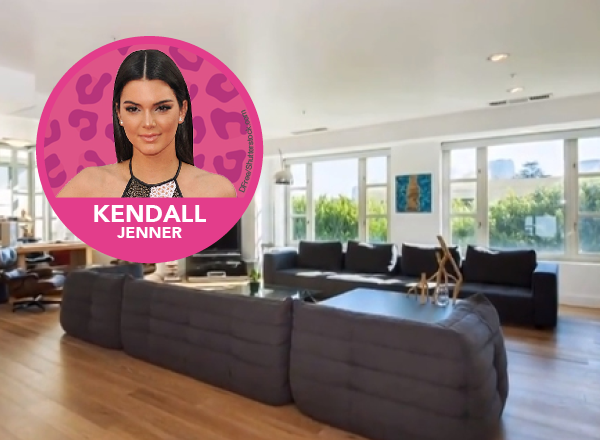 Kendall Jenner
Forget the cramped dorm rooms and communal bath areas of your college days. For 19-year-old Kendall Jenner, it's first class all the way.
Kendall, who has already cultivated a successful modeling career, decided to put down roots in May of 2014 on a two-bedroom, two-bath condo in a high-rise building near the Westwood neighborhood of Los Angeles, TMZ reported.
The pad has a jetliner view of L.A. and comes with a 24-hour valet, concierge and doorman, heated pool, fitness center, catering kitchen, social room, card room, and wine storage.
Kendall reportedly paid $1.39 million for the dreamy digs, which actually seems kind of modest in comparison to her siblings' jumbo mansions.
Of course, it doesn't look like Kendall's crib gets used all that much, seeing as she's currently floating through Milan Fashion Week, and was just in London.
Grade: A (Branching out to a new 'hood.)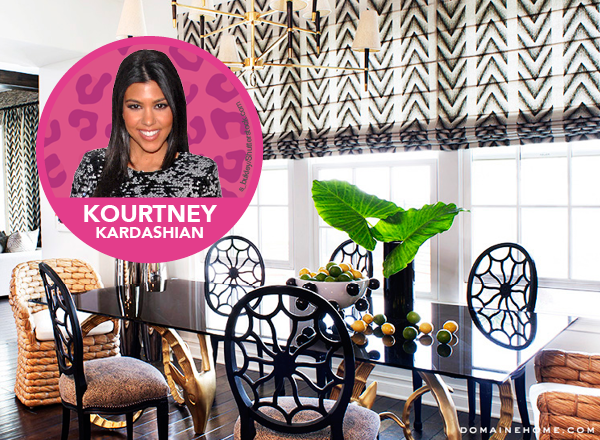 Kourtney Kardashian
The eldest Kardashian sibling, who has three children with perma-boyfriend Scott Disick, moved into former NFL star and ESPN talking head Keyshawn Johnson's Calabasas home at the beginning of 2014.
You see, it turns out one of the neighbors was getting a little rowdy and bugging the heck out of Keyshawn. (His name was Justin Bieber.)
Anyway, the So-Cal estate, which sits on a huge 1.86-acre lot and features six bedrooms and nine bathrooms, has covered patios with an outdoor fireplace, a sunken basketball/sports court, a pool with spa, and expansive rolling lawns.
And at 11,746 square feet, we think it should be spacious enough for the growing family,who swear that money is nowhere near as important as each other.
But remember: they are Kardashians.
Nestled inside the gated Oaks community, the home also features a chef's kitchen, game and children's playroom, sauna, elevator, and theater. Yes, an elevator.
Kourtney and Scott, who whooped it up together in Vegas this past weekend, decided to vacate their previous Calabasas mansion in March of last year. That four-bedroom, 5,199-square-foot Colonial-style home was meticulously decorated, and the sale yielded a $1.2 million profit for the couple.
Maybe the glowing "Love Me" electric sign hanging on the wall above their bed reeled the buyer in.
Grade: C- (Creepy "Love Me" sign.)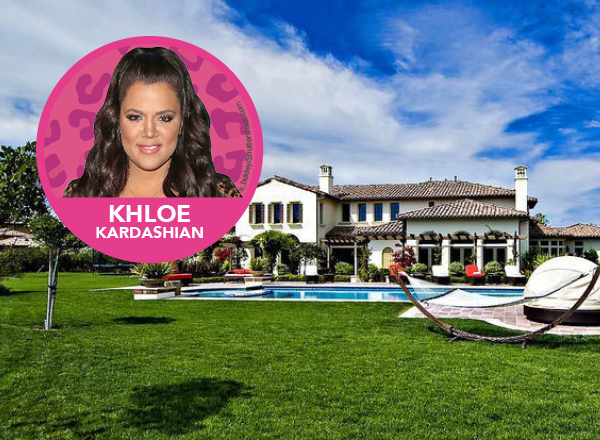 Khloe Kardashian
In another strange Bieber connection, third-oldest — but arguably the most likable — Kardashian sister Khloe purchased the Bieb's Calabasas home (situated in the same exclusive gated community her sisters call home) last year, after she split from troubled husband Lamar Odom.
You may remember the couple's sick Tarzana, CA, spread from their short-lived reality show, Khloe and Lamar.
Anyway, to start her life over on the singles market, Khloe decided to head back to Calabasas, where she bought Bieber's six-bedroom home, even though it was never even officially on the market, according to the Los Angeles Times.
Khloe dropped $7.2 million on the 9,214-square-foot home, which should be plenty of space for a single gal on the prowl.
At least we know she has plenty of free time on her hands to wear this painful-looking waist trainer. Looks comfortable.
Grade: B+ (Snagged the house before it hit the market.)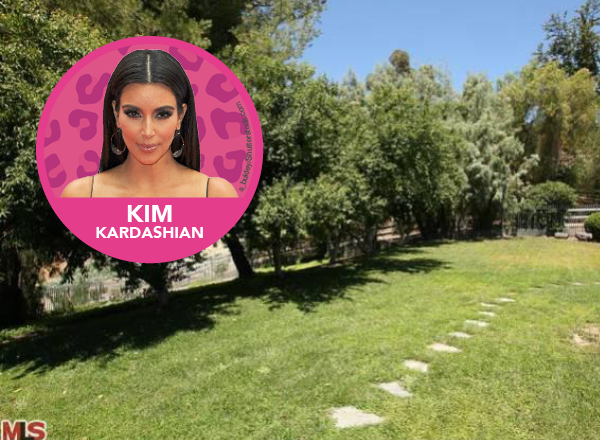 Kim Kardashian
The most overexposed of the Kardashian sisters (and that's saying something) is currently winning the family real estate war, seeing as she and husband Kanye West dropped $11 million for a Bel Air, CA, estate.
They apparently gutted the home so they could remake it into their 14,000-square-foot dream pad: an Italian-style villa with a gym, movie theater, full hair and makeup salon, bowling alley, basketball court, as well as an indoor and outdoor pool, TMZ previously reported.
But just one estate wasn't enough for Yeezy and Kim. So they scooped up the home directly next door, paying nearly $3 million for a 2,842-square-foot home on 149 acres that they're reportedly going to tear down. Privacy is key for Kanye, who is known for getting a little rowdy when paparazzi get up in his grill.
Three million is mere pocket change to Kim, who reportedly employs a "selfie retoucher" who has a salary of $100,000 a year. (Her book of selfies, titled Selfish, comes out later this spring. Seriously.)
Grade: D (Knocking down an already beautiful estate.)
WINNER: Kris Jenner. Kidding!
While Kendall scored highest for having high-end taste without succumbing to the family's gaudy gene, we have to say the most extravagant real estate portfolio belongs to sister Kim.