It's been a tumultuous road for the Kardashian crew of late, particularly for eldest sister Kourtney Kardashian and her longtime boyfriend, Scott Disick. The couple, who split last week after Scott was spotted partying in Monte Carlo with an ex-girlfriend, appear to have officially ended their on-again, off-again nine-year relationship.
And while no one knows if the future holds a reconciliation for the two, the past may have been a very telling indication of the trouble that was to come. Let's take a look at the couple's real estate journey — and all the details of their relationship it may reveal.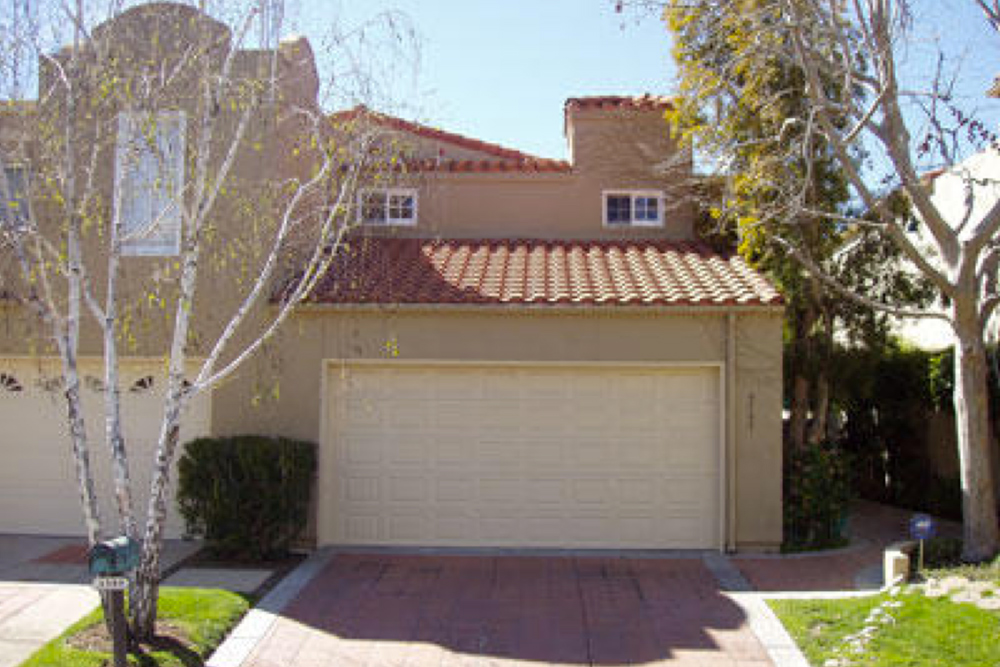 Kourtney's first home
Back in the early days of their romance, Kourtney called an East Calabasas, CA, condo home. Not quite a household name yet, the single gal lived in this two-bed, three-bath spread while her star continued to rise. Built in 1987, the 2,245-square-foot starter home was Kourtney's official bachelorette pad.
Love status: New romance.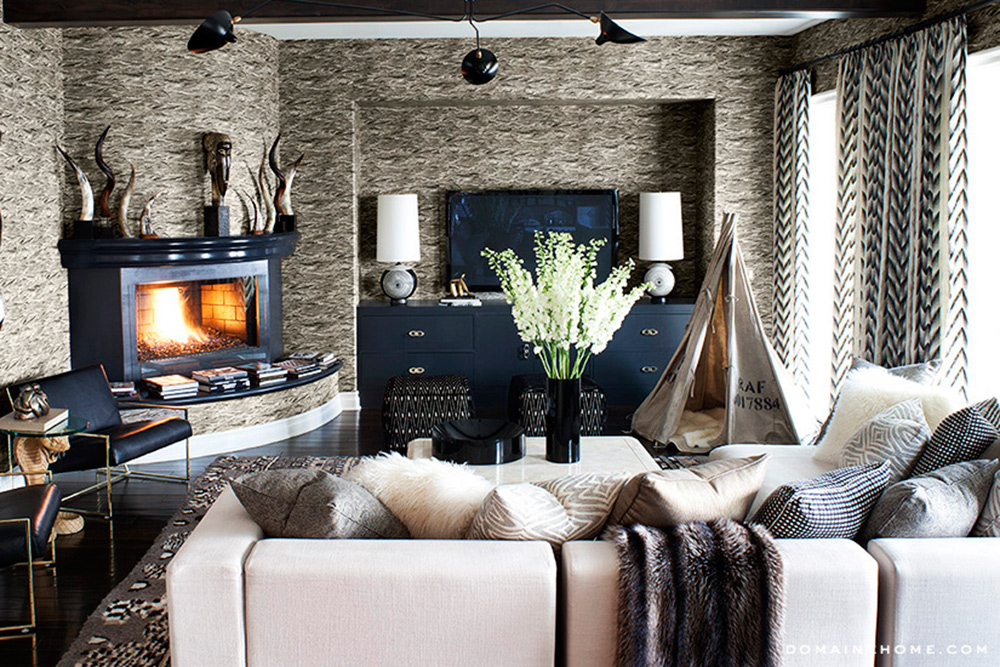 The first family pad
As the couple's stars continued to rise, so did their penchant for high-end real estate. In 2010, the couple moved into a four-bed, four-and-a-half-bath home on Prado De Las Peras in Calabasas. The 5,199-square-foot Colonial-style abode, which Kourtney snagged for $1.7 million, was designed by Jeff Andrews. Despite Kourtney's hard work on the space, Scott described it at the time as "Alice in Wonderland meets Beetlejuice."
Kourtney, however, loved her dream pad. But then the couple celebrated the completion of its decoration by doing something unusual — putting it on the market.
Love status: The happiest days.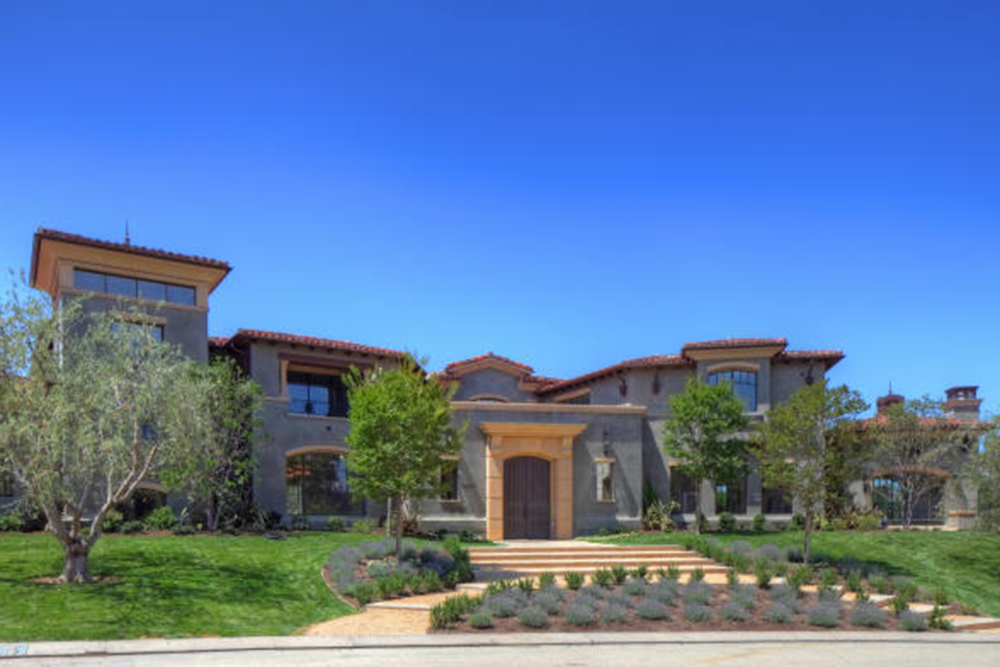 The short-lived dream house
It was supposed to be their perfect place, but things started to fall apart in their relationship after the couple moved into their new six-bed, nine-bath behemoth in the Estates at the Oaks community, also in Calabasas. The expansive home, located on a 1.86-acre spread, has gorgeous California views. The home also includes a chef's kitchen, game and children's playroom, spa, sauna, elevator, and theater.
The grounds of the estate include covered patios with an outdoor fireplace, a sunken basketball/sports court, a pool with spa, and expansive rolling lawns. All may have looked perfect from the outside, but it wasn't all smooth sailing inside the 11,746-square-foot home. Not only did Scott escape for a stay in rehab to work on substance abuse issues, he also took off for Aspen, CO, less than a month after Kourtney gave birth to their third child, Reign.
Love status: On the rocks.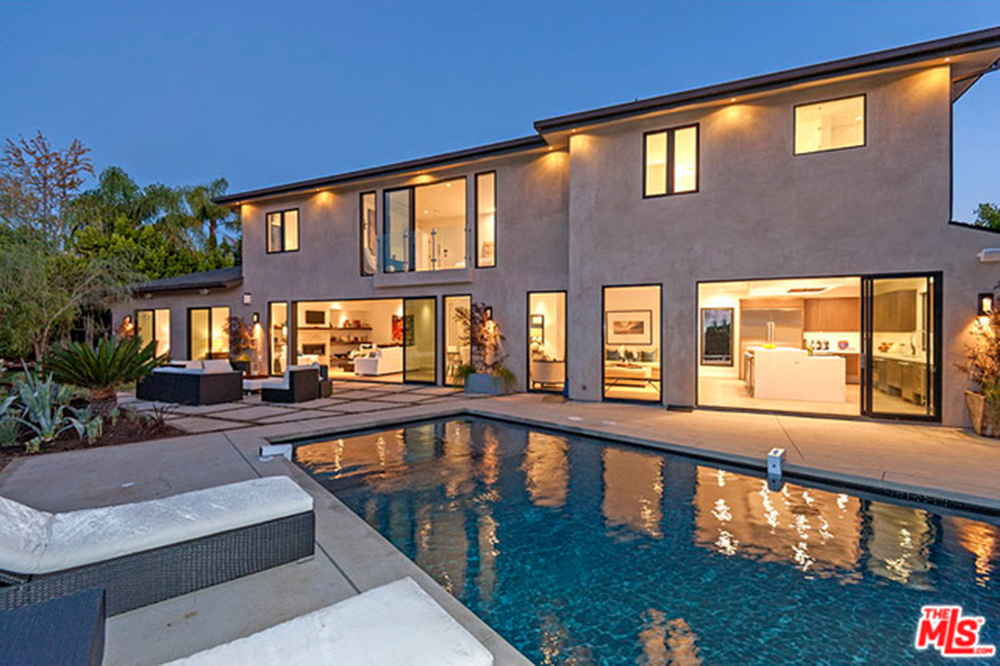 Scott's new bachelor pad
After word of the couple's split hit the media last week, the home that Scott purchased back in December as an "investment property" may now be his new full-time turf. (In fact, his assistant was spotted carrying Scott's possessions out of Kourtney's house in garbage bags this week. Ouch.)
Located in the highly coveted Los Angeles 'hood of Beverly Park in Beverly Hills, Scott's new place is enough to make any house hunter a bit jealous. Built in 1960, the five-bed, six-bath home features stunning views of the city, ocean, and canyon from almost every room. At 4,000 square feet, the contemporary beauty has the ultimate Beverly Hills backyard, including a garden with a water fountain and a saltwater pool and spa that sparkle with views of Catalina Island.
While Kourtney and Scott's future may be on rocky ground, it seems that Lord Disick has finally found his place in the 90210.
Love status: End of the road.