When it comes to buying furniture for your home, a couch is pretty important: It's a style focal point in your family room, used daily, and has to endure the wrath of house-training bulldogs, couch-surfing cousins, persnickety in-laws, and the occasional spilled glass of red wine by an overimbibed book club guest.
Yes, a couch is an investment piece, and there are many decisions about use, size, and style that you should take into consideration before setting out to shop and purchase. Here's a step-by-step guide of what you need to know when it comes to buying a sofa.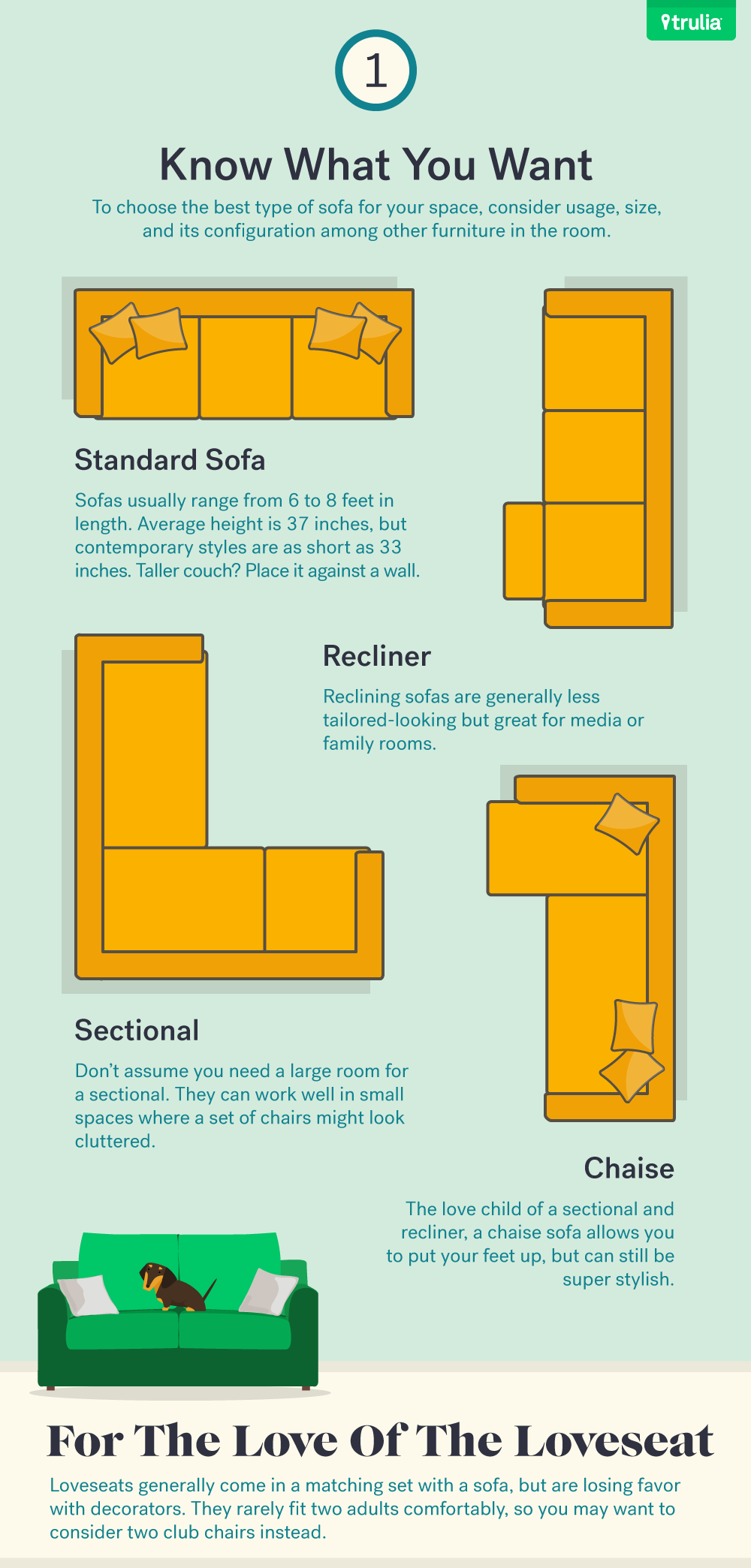 Survey the market — and make some general decisions
Buying a couch is not as simple as you might think. First, you have to decide if you need just a couch — or if you want a sectional, chaise sofa, or recliner. Do you need sleeping capabilities? If so, futons or pullout sofas are great options.
As house floor plans get more open and less defined, sectionals and chaise sofas are gaining popularity and replacing the matchy-matchy duo of the sofa and love seat. However, a sectional purchase should not be made in haste. First, sectionals can be rather expensive (more sofa parts equals higher cost), and they are somewhat custom to your current setup. If you're thinking about moving in the near future, be aware that the sectional you love that fits perfectly in your current home may not fit in your next home.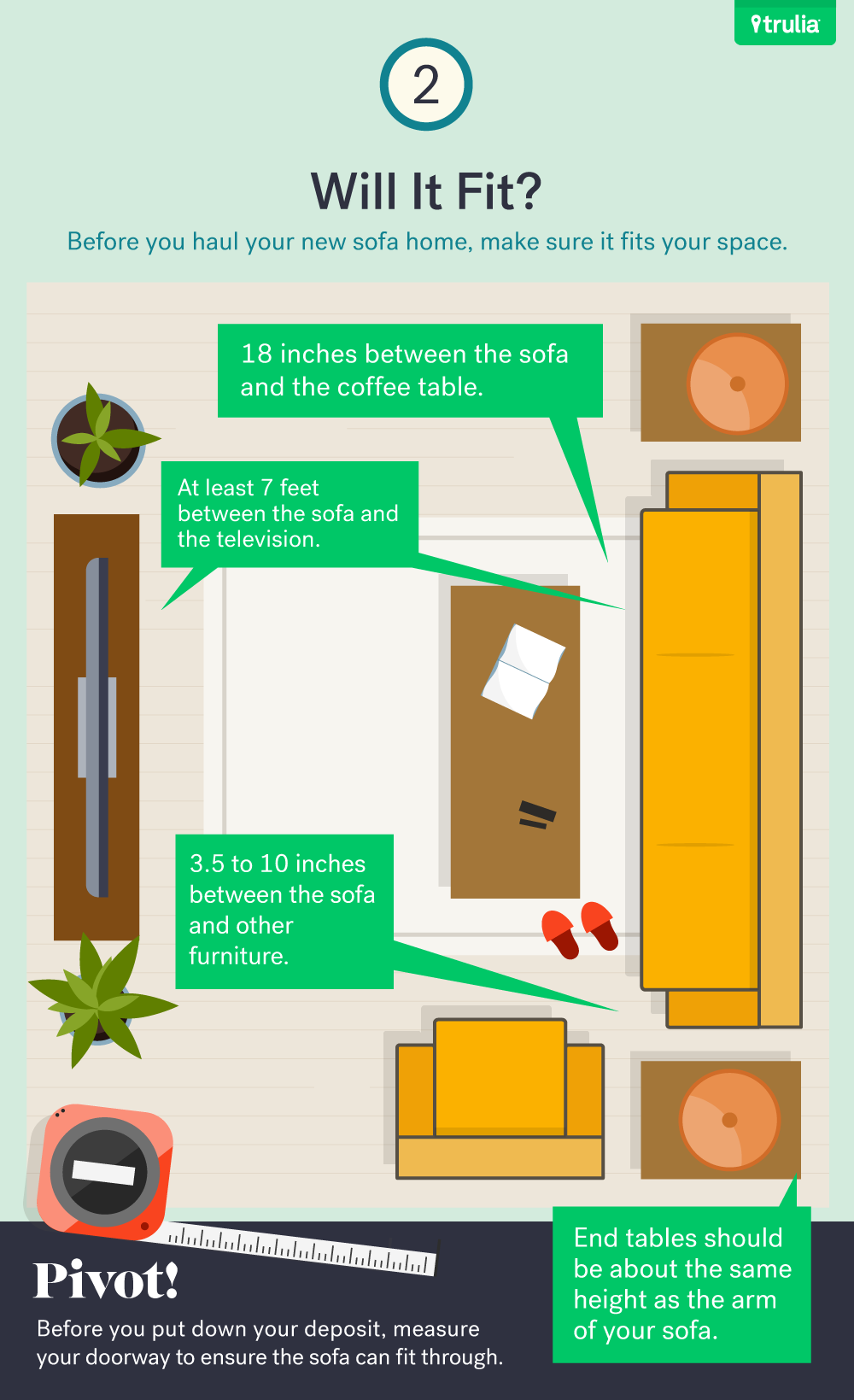 Before you sofa-shop-'til-you-drop, know your room size and the dimensions of your existing furniture. If you live in a small studio or a petite starter home, a 72-inch sofa may be best. Conversely, if you're looking for a sofa for a sprawling ranch home or a large Victorian, spring for the 96-inch overstuffed option.
You can even use blue tape to map out approximate sofa dimensions on the floor so you're set to make informed size decisions before you buy. And if you have an area rug you love, make sure to take its size into consideration: Either the feet of the sofa should be entirely on the rug, or all furniture should float around the rug.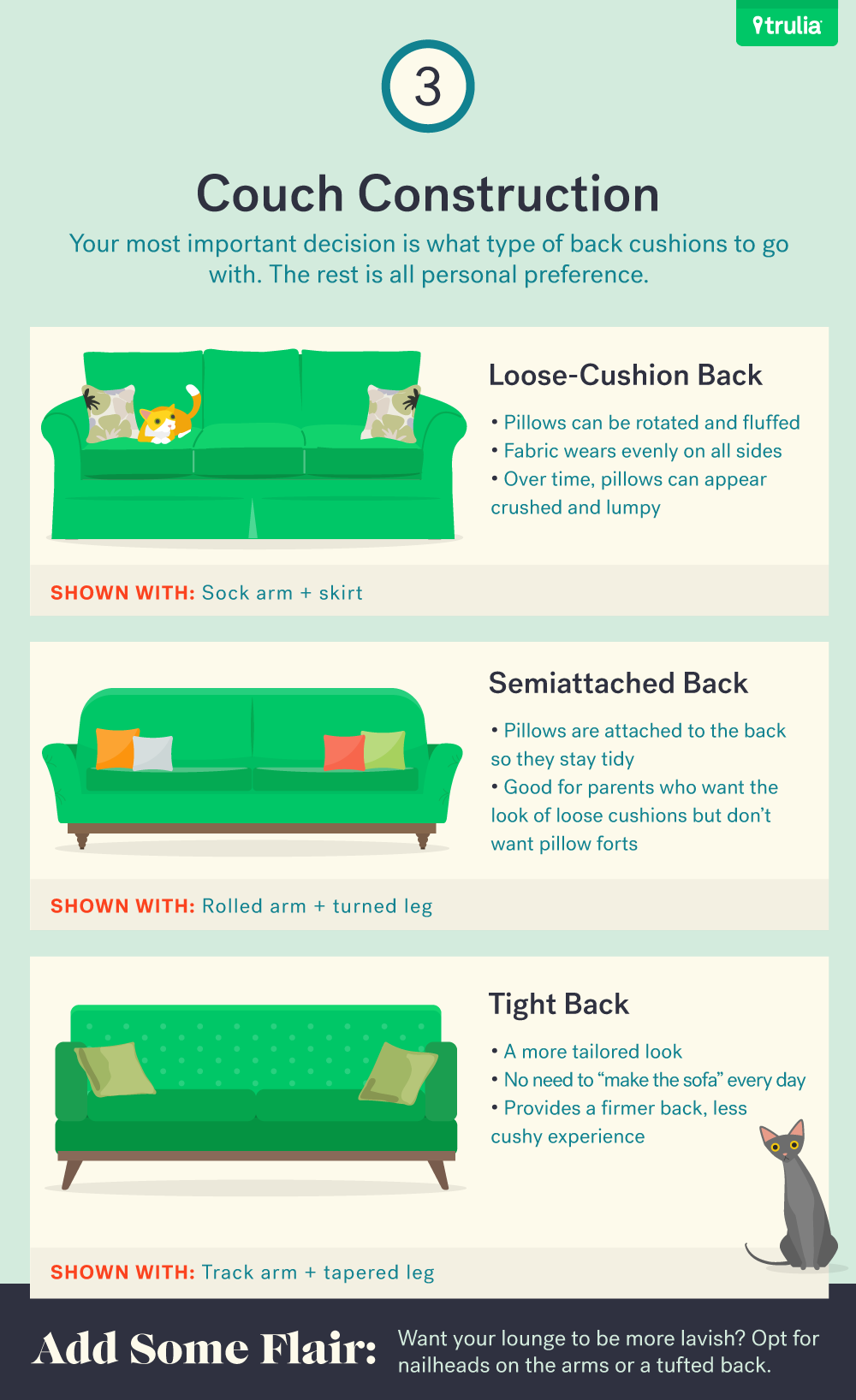 Time to have some fun! Hit Pinterest and start pinning the couch styles you like. Chances are, you'll notice a pattern — whether you're drawn to chesterfield sofas or Mid-Century minimalist sectionals.
But don't overlook construction in favor of style. Eight-way hand-tied springs are often considered the premium in quality — and price point. Less expensive forms of construction, like sinuous-spring construction or web suspension, can be preferable if you don't have heavy-duty or long-term plans for the sofa — for instance, if it's going in your office and won't get daily use, or will be consigned to the kids' playroom in five years.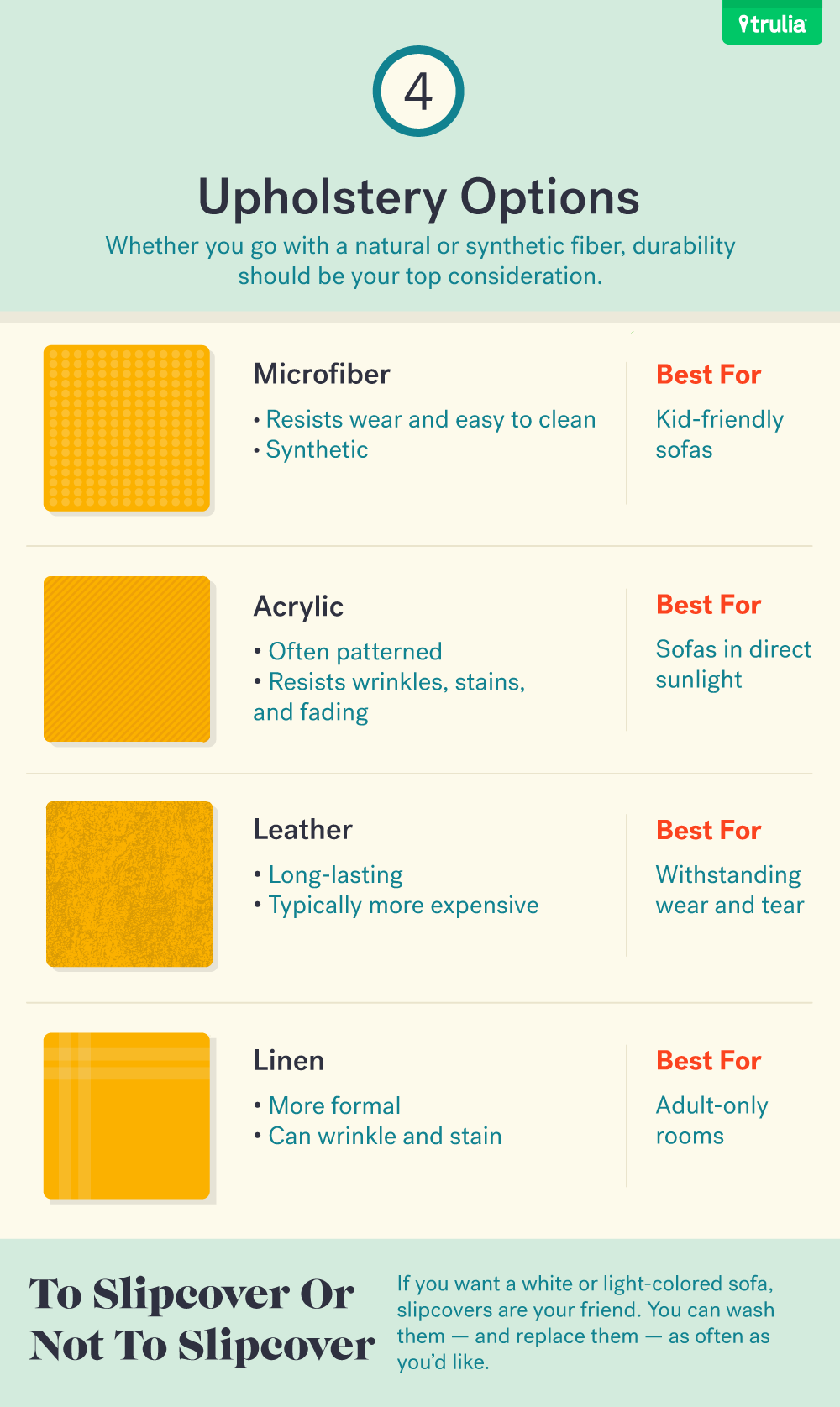 You have a slew of upholstery options when it comes to sofas, but in terms of budget and durability, there is one clear winner: microfiber.
What is this superfabric made of? Primarily polyester, and sometimes some nylon too. Other synthetic materials that are popular options for couches are olefin, vinyl, and acrylic (Sunbrella is a popular acrylic brand). Besides leather, natural materials that make for good couch coverings are linen, cotton, wool, and silk — though note these natural materials are generally less durable although very stylish!
What is your top tip on how to buy a couch? Do you swear by microfiber? Share in the comments!