The big cities may have glamour on their side, but the glitz factor prices most of us out of places like Boston, New York City, and San Francisco—and even their suburbs. If you want to live in an area with people to meet and things to see but are on a tight budget, shift your focus to a growing market. These cities are experiencing an uptick in development and popularity, but are still under-the-radar enough that you can find homes under $175,000. Check out these affordable finds.

North Charleston, South Carolina
Sweet bungalow with an adaptable interior
$95,000
Charleston is hot, and the historic beauty of the famed southern city tends to come at a high price. But bargains can be found a 20-minute drive away in North Charleston, where adorable vintage bungalows like this circa-1943 home are often snapped up in days. While the exterior can be left as-is (the shutters are adorable) the interior is the perfect slate for an update. And at under $100,000, you'll be able to afford to renovate. Oh, and beer lovers, take note: This sweet home is one street over from Holy City Brewery, where you can take free tours, hang out in the pub, or take in a concert.

Phoenix, Arizona
Southwestern style in a gated community
$165,500
For those tired of Northeast or Midwest winters, Phoenix is your sunny haven. Though it's long been associated with retirees, the city is experiencing incredible job growth that's projected to be double that of the national average. Whether your full-time plans involve work or play, this three-bedroom, two-bathroom condo takes home maintenance out of your to-do list. And don't think that "condo" means "lacking in character," either. The stucco exterior and tiled roof, along with interesting interior details like a curved fireplace, nicely translate the style of the Southwest for modern living.

Dallas, Texas
Urban studio in a hot neighborhood
$159,000
The Oak Lawn neighborhood (just north of the city center of Dallas) has long been a trendy choice for those who love nightlife as much as they love brunch. The other big draw, however, is Oak Lawn's location between two even hotter neighborhoods: The upscale Highland Park to the north and the artsy Uptown to the south. You'll have your fair share of entertainment options when you live in this polished studio at The Renaissance on Turtle Creek. Though it's a cozy 534 square feet, the large balcony helps expand your living space, as does the built-in Murphy bed. (Plus, you can take advantage of the building's stylish common areas and the sleek gym.) The layout also has a spacious kitchen and a roomy bathroom, which can be rare in a studio. You could find some single home options further out in the 'burbs for a similar price, but if your priority is being at the center of it all, this unit gives you the most luxury for the dollar.

Grand Rapids, Michigan
Historic charmer on a leafy street
$169,900
If you like great old homes, you'll find plenty to love in Grand Rapids. The city has an unusually high number of homes dating back to the early 20th century, ranging from fixer uppers to well-preserved gems. Though homes below $150,000 abound, they seem to be getting snatched up fast by rehab-minded buyers. Around the $175,000 mark, you will have your pick of beautiful homes that need less work, if any—like this lovely 1934 three-bedroom, one-bathroom home in the East Hills neighborhood. The area is the epitome of old-fashioned charm, with homes of a similar vintage on tree-lined streets. Though it feels like a suburb, you're only three blocks from downtown Grand Rapids.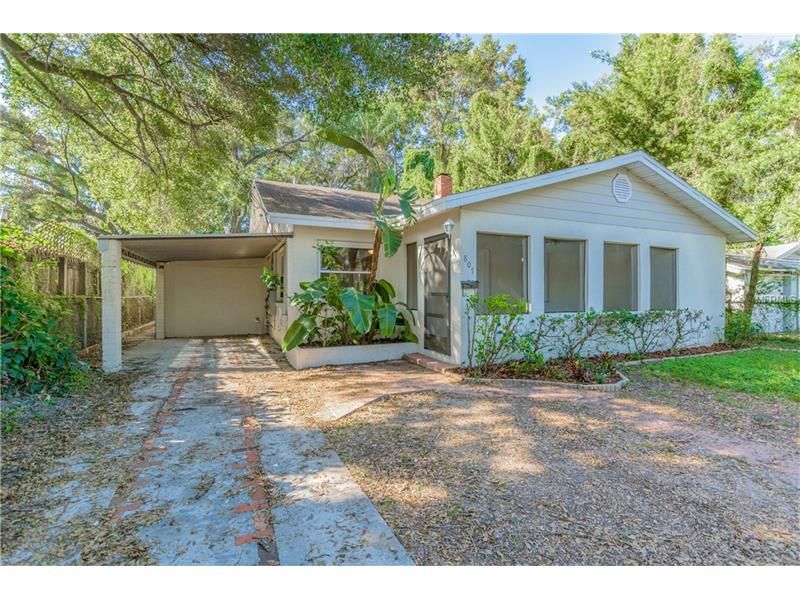 Tampa, Florida
Quaint cottage with a backyard bonus
$174,900
Though it's not a "big city" in the same way that Miami is, Tampa Bay metro area is one of the top five for job growth in the state, with the city also making an effort to attract millennials. Like elsewhere in Florida, home values rise the closer you get to the waterfront—but in Tampa, they also vary by neighborhood. This remodeled cottage is just north of Seminole Heights, a very popular (and pricier) neighborhood filled with historic sights. You get a little more for your money with this three-bedroom, two-bath home compared to similar properties down the road, like a lush front and backyard. Oh, and that backyard has a fun bonus: A tiny studio.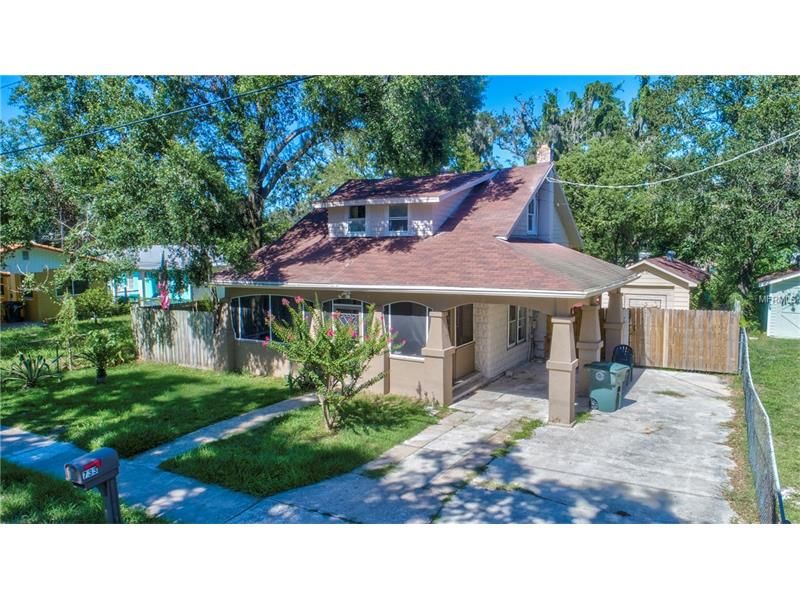 Daytona Beach, Florida
1950s fixer-upper with a huge backyard
$142,000
You might be well-acquainted with Daytona as a spring break destination, but the city has a surprisingly quiet character once you get away from the beach. A great example is found in this two-bedroom, two-bath home. Built in the '50s, the home has mature trees that provide ample shade (and privacy), a massive backyard, and spacious rooms. Sure, there's still wood paneling in the upstairs bedroom, but with the right approach to decorating or remodeling, you could give the place a classic Florida beachy feel. Speaking of the beach, you're mere minutes away.

 Dallas, Texas
Quirky cottage in a suburban setting
$115,000
Unlike the suburbs outside other major cities, Dallas' tend to have a lot of affordable homes. Why? There's just so…much…land. Homes under $175,000 are plentiful, though they do go fast. They also have two things in common: They're likely older and further out. Neither of these is a bad thing, but know that homes that have a more "traditional" style (or were built in a ranch style) go faster than ones that have a bit more, shall we say, character. This tidy two-bedroom, one-bath home has fun, retro curb appeal in a neighborhood of more traditional styles. The location is close to Texas State Highway 78, which will take you to the center of Dallas in under a half hour. Make plans for a detour one day, since the highway takes you right by the gorgeous Dallas Arboretum and Botanical Gardens.

Grand Rapids, Michigan
Cute craftsman on the city's west side
$147,900
In Grand Rapids, you'll tend to find slightly lower prices on the west side of the city, particularly in the West Grand neighborhood. That doesn't mean the homes lack the charm of other historic districts. In fact, you'll see plenty of updated homes dating to the early 20th-century, like this handsome Arts and Crafts three bedroom, one-and-a-half bath home that was redone in 2011. It's still a quick drive to downtown, but there's reason to stay close by. The home is a couple blocks to Leonard Street NW, which is home to an eclectic range of shops, cafes and bakeries, along with a brewery and a distillery.

St Petersburg, Florida
Two-bedroom with a convenient commute
$140,000
Nicknamed the "Sunshine City," St. Petersburg has launched countless fantasies of moving to Florida. Though it attracts its fair share of tourists, the city is a bit more cultured than party-focused destinations. It's home to the Florida Orchestra, along with the Dali Museum. Finding a bargain here is tricky, since there are a number of luxury neighborhoods within the city limits. As with most cities, the closer you get to downtown, the higher the prices go. The next best thing to living in the middle of the action is being in driving distance to all the action. This small two-bedroom, one-bath home is right off of I-275, which takes you straight into downtown. However, you're not right up against traffic—the home has a very roomy lot size of 6,098 square feet.
Which home is your favorite? Let us know in the comments.