President Teddy Roosevelt and his compatriots were on to something when they fought to preserve and protect our nation's natural wonders. From the majestic sequoias in the southern Sierra Nevada of California to the Appalachian Trail that winds its way up the East Coast, the 59 national parks in America today exist for everyone to access and enjoy.
But if a weekend camping trip to Grand Teton National Park or a helicopter flight over the Everglades isn't enough, here's the perfect solution. Perched next to (and even inside) some of America's most celebrated national parks, these 10 homes for sale in Yosemite National Park, CA, and beyond bring the natural beauty and wonder right to your back door.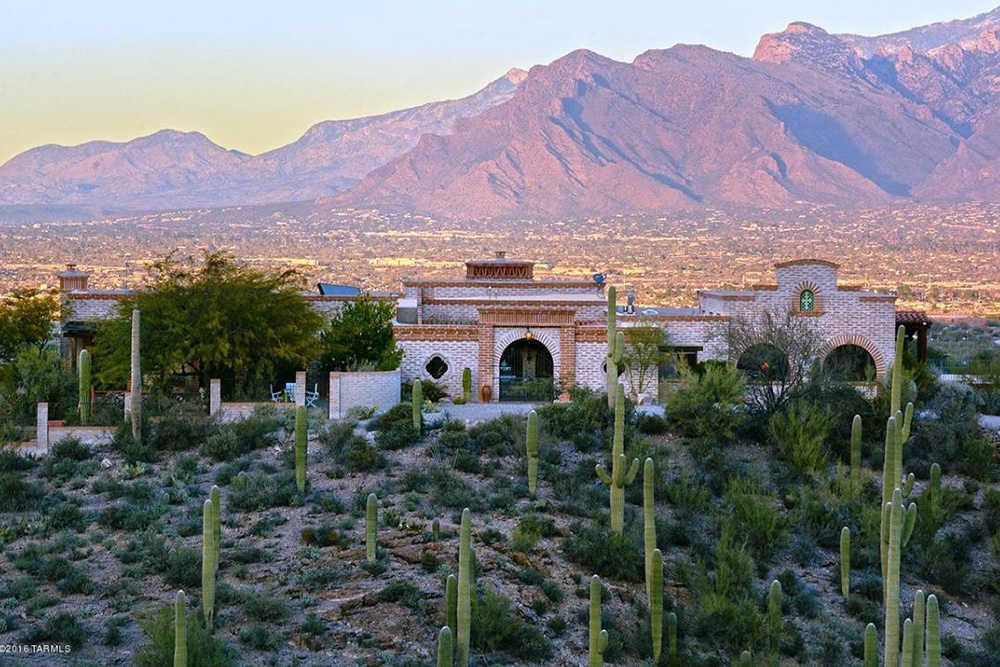 Imagine walking into your spacious courtyard and taking in a breathtaking 360-degree view of the entire Tucson valley with mountain ranges in the distance. Then picture yourself stepping indoors and gazing up at the gorgeous wood-beamed ceilings, running your hands along the smooth granite countertops, or marveling at the spaciousness of your master suite with its private garden and kiva overlooking Saguaro National Park. Are you there yet? Luckily, this fantasy could be your reality — and with a price that's $15,000 below the appraisal, this three-bedroom peach of the Tucson valley is ripe for the picking.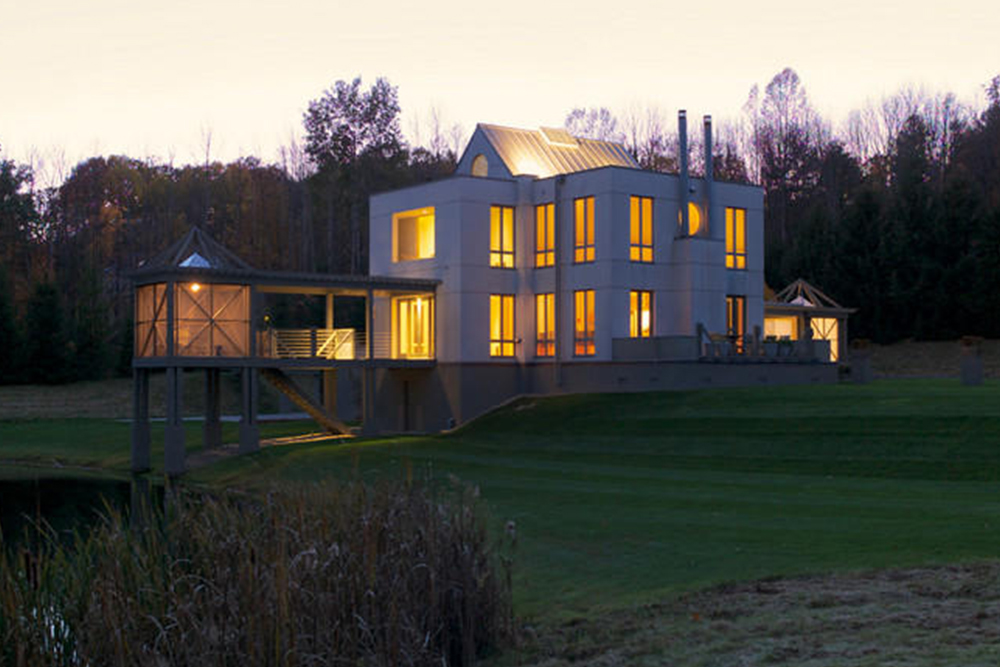 This secluded 15-acre compound surrounded by Cuyahoga Valley National Park was designed with an art collector in mind. In 1997, Richfield, OH–based architect Thomas Montalto built the contemporary compound in the style of a minimalist art gallery to house the owners' collection. The main villa overlooks a landscaped 1-acre pond and comes with high-end appliances and amenities like a geothermal forced-air HVAC and a whole-house generator. Outside, landscape architect John Vittum crafted a network of paths that lead to the compound's 1,600-square-foot guest cabin, shaded by beautiful birches and white pines.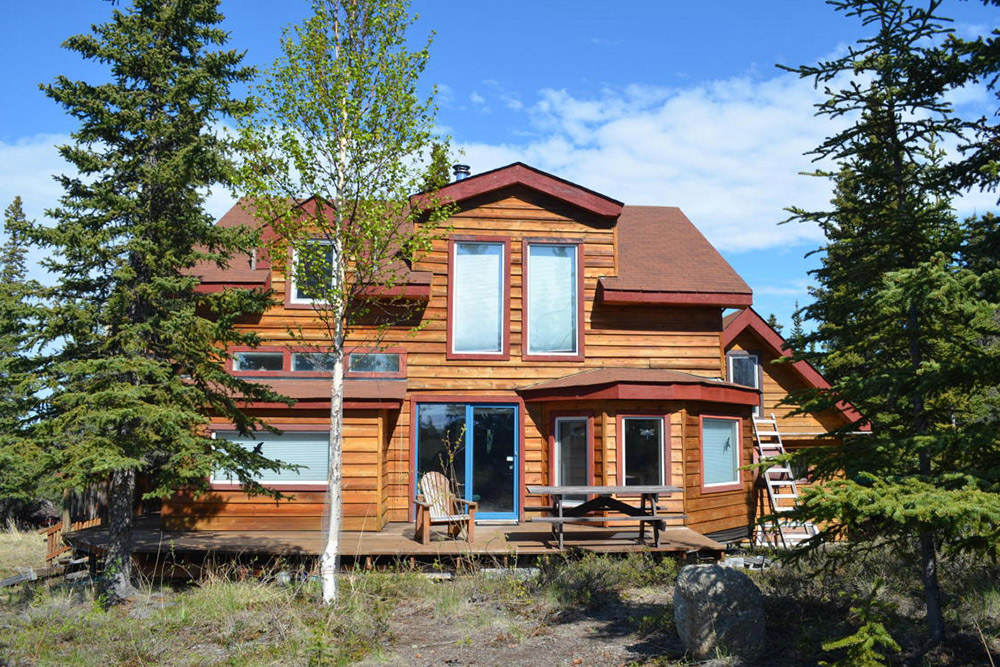 A rare find for the aspiring rustic homeowner, this two-bedroom home sits right on the verge of Alaska's Denali National Park in a quiet neighborhood known to the locals as Karma Ridge. The energy-efficient home weds the charm of a rustic cabin to the comfort of modern living. Custom tile work, wood- and oil-burning stoves, and interesting nooks and crannies throughout the house provide comfort and character, while the deep window wells frame the Alaska ridge mountains. The property also hosts an insulated garage attached to the main house and a lovely guest cabin, perfect for renting out year-round or seasonally to visitors passing through Denali.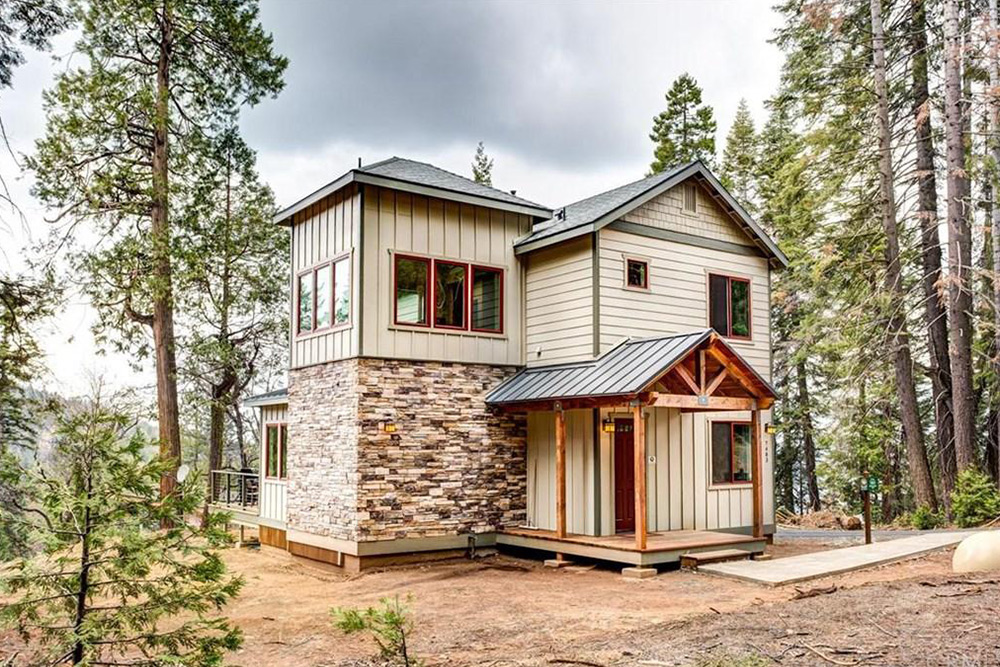 Who could refuse a nearly 1,200-square-mile backyard overflowing with scenic waterfalls, towering ancient sequoias, and granite cliffs? Built in November 2015, this new-construction cottage sits on the rim of one of America's greatest national parks and boasts custom interior doors, tall ceilings, and a gorgeous sun deck. Make the half-hour drive to some of Yosemite's best attractions during the day, then watch the sun sink below the tree line from the comfort of your hillside home.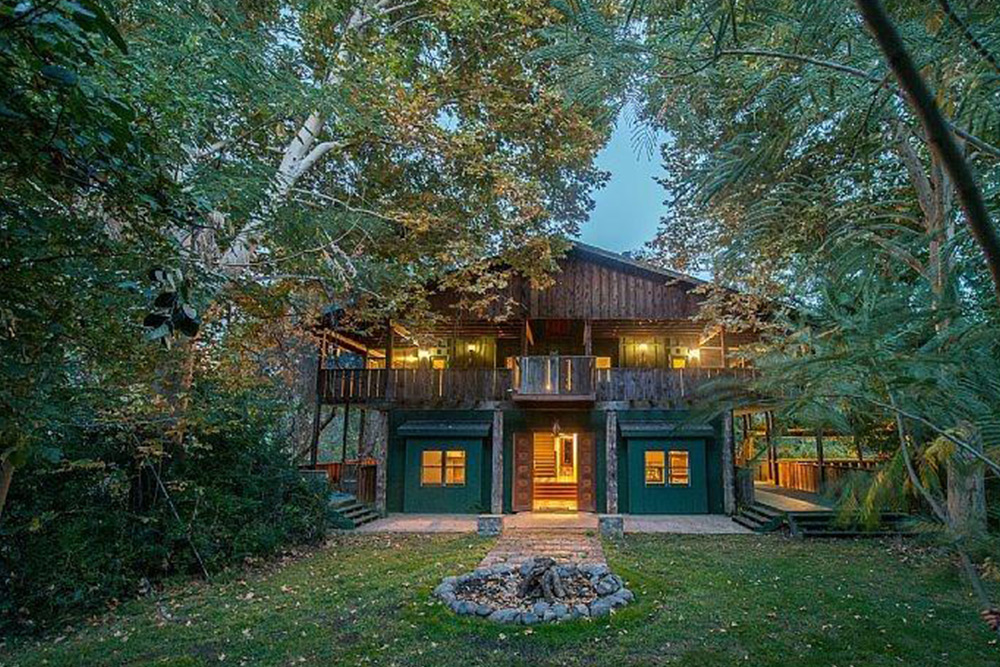 The majestic sequoias are not the only ones growing roots in this area of the southern Sierra Nevada. On the market for the first time since its construction in 1986, this breathtaking 5,000-square-foot home proudly bears the markings of its original owner. Having grown up in Africa, the owner designed the house with that cultural influence in mind. A wraparound veranda graces the upper level, while a wisteria-covered walking bridge leads visitors to the front door. Inside, the open kitchen comes stocked with a massive valley oak table, and the upstairs bedrooms all feature double French doors, each inlaid with detailed African mosaics. The art and culture of this home meld beautifully with the natural landscape just beyond its doors. With design as beautiful and unique as this, it certainly won't be a chore for the future owner to preserve and enjoy.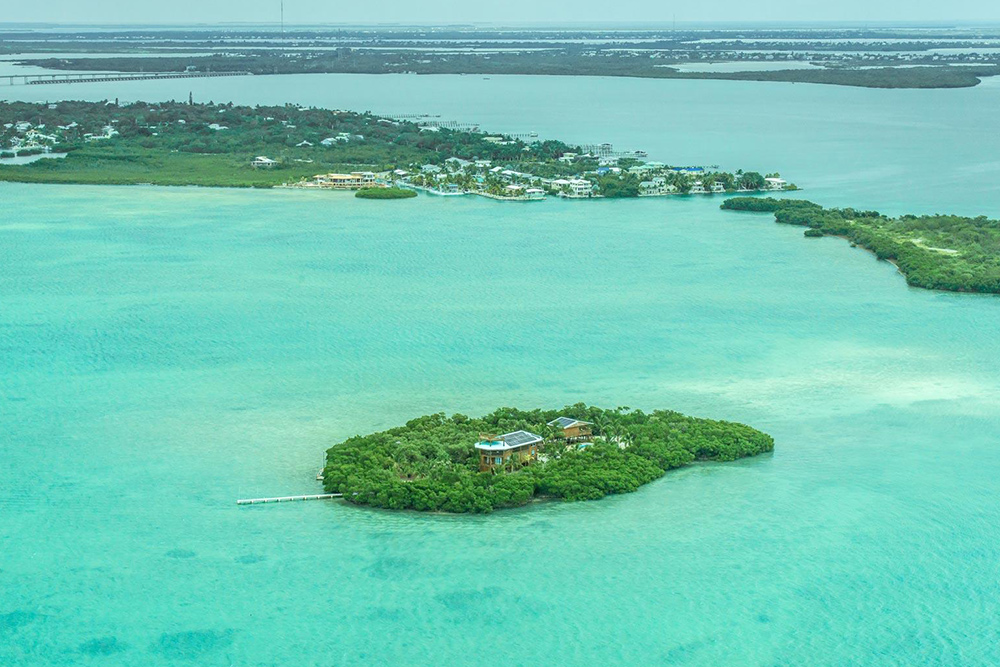 There's nothing like a long day at the office or hours spent stuck in traffic to make you muse, "Wow, I could really use my own private island to unwind on right now." Fortunately, a rock star shared the sentiment and built a gorgeous estate on a private island near Everglades National Park. But don't let its pedigree intimidate you — anyone can appreciate this slice of paradise. Completely powered by solar energy, the home is state-of-the-art, with central air conditioning, high-speed internet, a gourmet kitchen, and much more. Not to mention incredible views of the Atlantic, fly-fishing and paddleboard opportunities, and white-sand beaches as your front yard.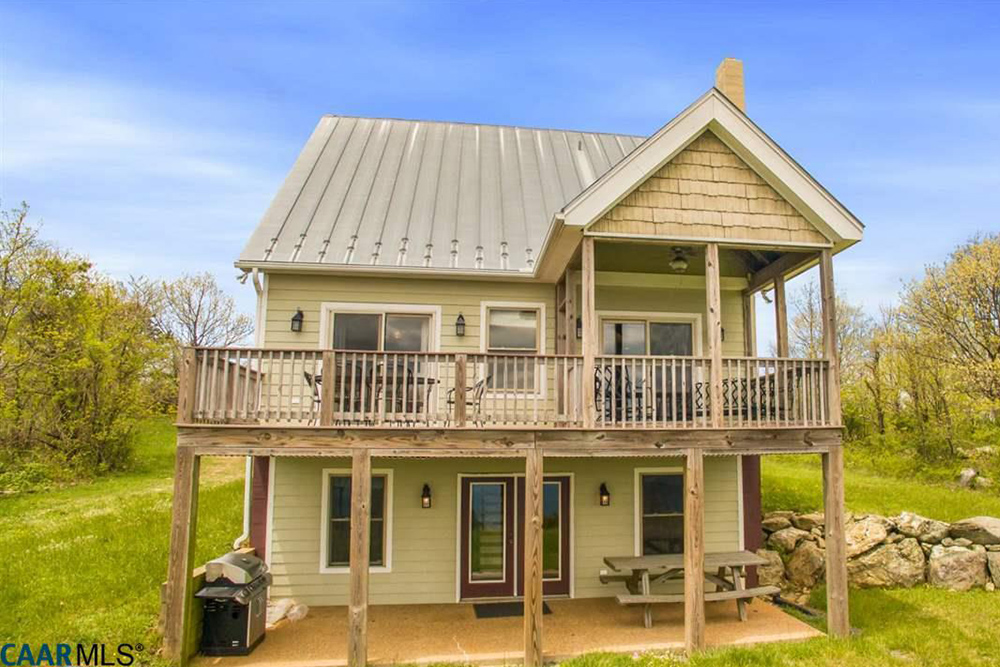 Situated at a high point on Flattop Mountain Road, this three-bedroom, three-bathroom abode looks down over the lush and expansive Shenandoah National Park. All of the wood used to build this home in 2007 was hand-cut and milled by an arborist who luckily didn't neglect to add a large Trex deck for full enjoyment of the surrounding scenery. Hardwood and ceramic floors, stainless steel appliances, and a basement rec room round out this mountaintop haven's year-round luxury offerings.
This Scandinavian grooved-log home was built in 1996. The spacious interior holds three bedrooms and three bathrooms and boasts high ceilings and double-decker windows overlooking its wooded lot adjacent to Glacier National Park. The property also includes a two-car garage and a 20-by-13-foot woodshed. Hiking, rafting, and kayaking are steps away, giving you a true slice of Montana life right in your own backyard.
A gorgeous custom-designed Southwest-style home in Utah is hard to beat — especially with views like these. In an utterly private and tranquil setting, the home has direct views of Zion National Park and Eagle Crags and is located steps from a hiking trail that leads into the park.
This expansive property stretches across 30 acres along the border of Sequoia National Park. With a rustic 1930s cabin, an 800-square-foot studio/guesthouse, and water and electrical throughout the rest of the property, there's no limit to what you could do with this prime patch of land. Reside in the charming cabin while you construct your ideal dream home, turn the property into a renowned winery showcasing the region's many varietals, or perhaps build a bed-and-breakfast and turn the land into vacation hot spot for fellow outdoor enthusiasts. The possibilities are as endless as the views.
Which of these homes near national parks in America is your favorite? Share your pick in the comments below!