Renting offers plenty of things to love: you're not tied to any area, you meet interesting people, and there's usually a landlord to take care of anything that breaks. The downside? You often have to compromise in the "spaciousness" department, even if you're lucky enough to live in a luxury building. Apartments for rent in New York, Boston, or Washington, DC, with spacious floor plans often come with hefty price tags.
If you're feeling cramped, get ready to come down with a serious case of real estate envy. These jaw-dropping properties are so massive, a single bathroom is larger than most one-bedroom apartments. Heck, maybe even two-bedroom apartments.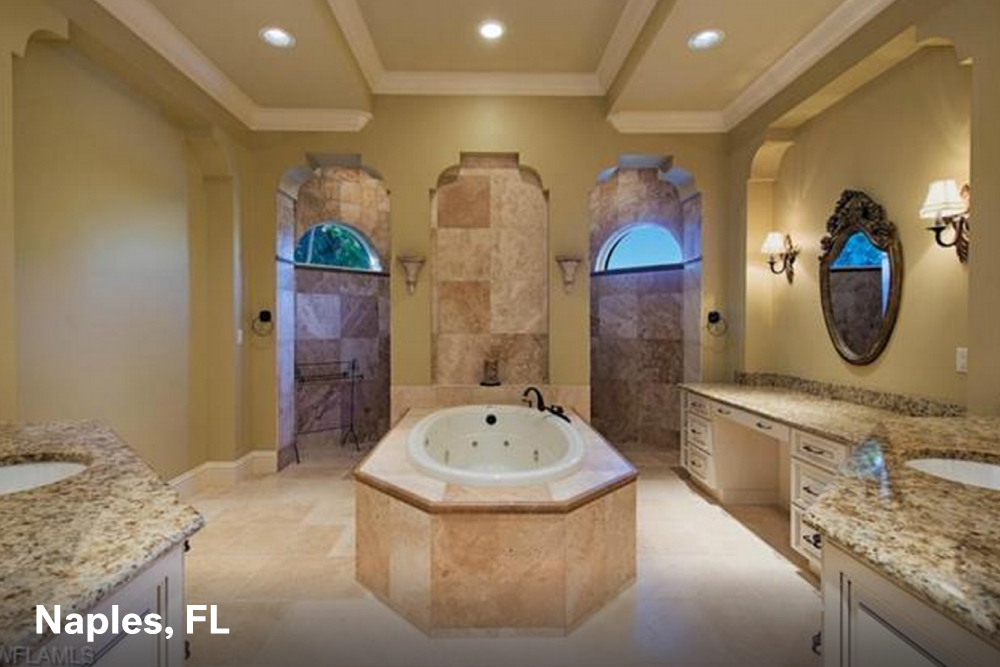 Serene spa: $20,000, 606 Binnacle Drive, Naples, FL 34103
A soft, neutral palette gives a cozy quality to the cavernous master suite — which is one of six total luxury bathrooms in this five-bedroom house (but who's counting?). This soothing space is designed for maximum relaxation, with a deep Jacuzzi tub and a walk-in shower. The unique archways add subtle character, nodding to the Spanish-style architecture of this luxurious home.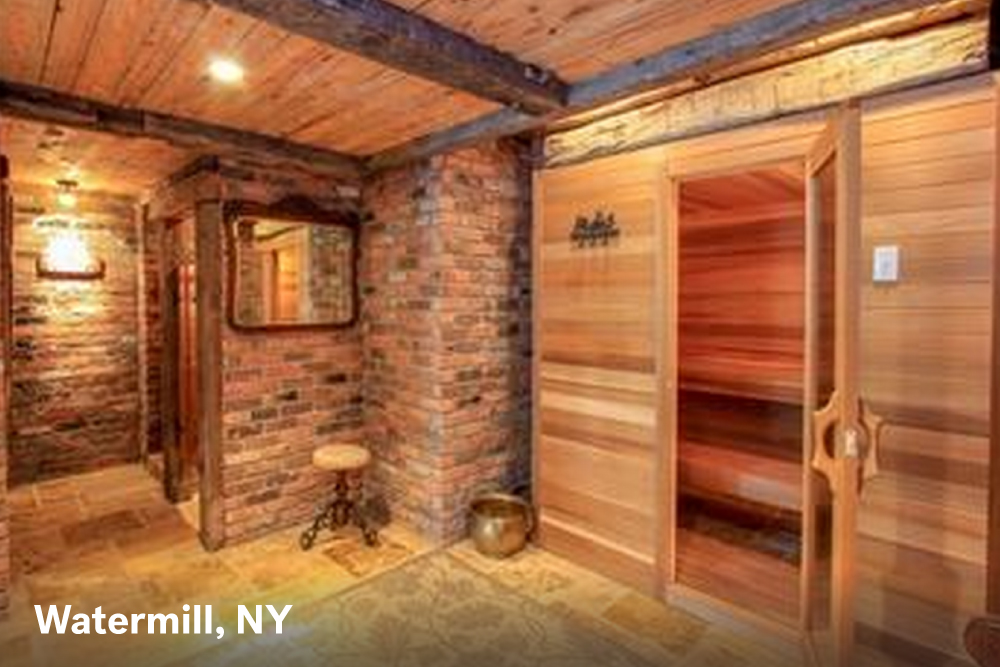 Rustic respite: $185,000 per year, 24 Deer Run, Watermill, NY 11976
Though the exterior of this 7,000-square-foot seven-bedroom, eight-bathroom home channels the stately neo-Georgian style that captures the heart of so many homeowners, there is one room that has a bit of that country charm: the sauna. The aged brick and weathered beams contrast the smooth wood of this oh-so-soothing space.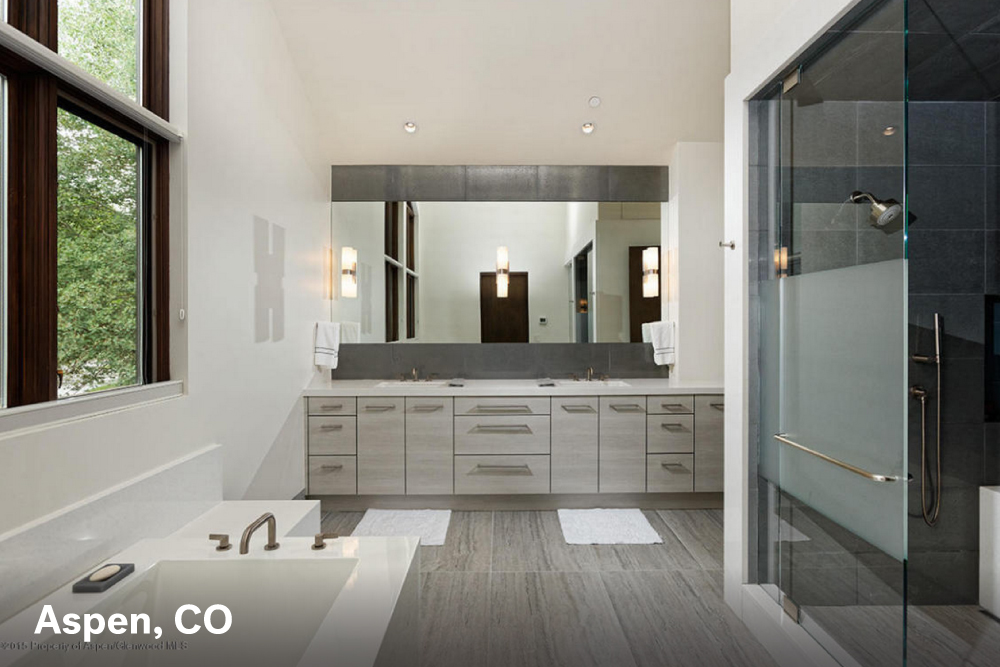 Clean-lined chic: $60,000, 274 Draw Drive, Aspen, CO 81611
Subdued shades of gray and white give this newly built mansion's master bath a modern vibe. This design is all edge, from the rectangular tub to the sleek nickel hardware to the floating sconces that punctuate the pristine oversized mirror. Yet, the room doesn't feel too edgy, thanks to the large windows that offer a commanding view of the surrounding mountains.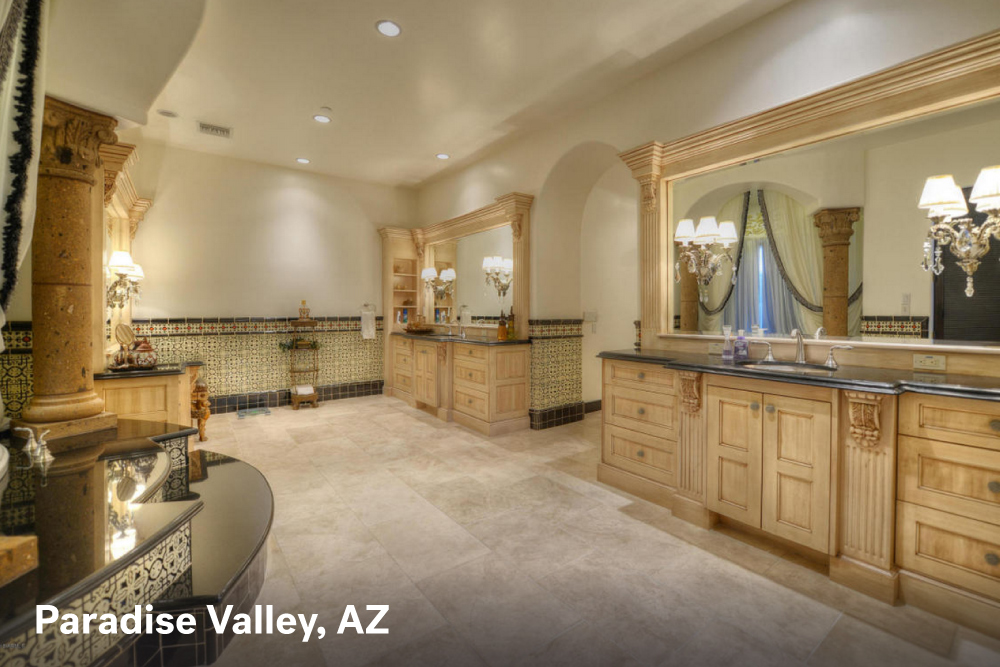 Rococo retreat: $30,000, 5761 North Casa Blanca Drive, Paradise Valley, AZ 85253
If a toilet is a throne, this bathroom is a palace. Seriously, there are columns on both sides of the step-up jetted tub, which echo the ornate carvings in the massive vanities. But our favorite feature is the exquisitely detailed tiles, which unify this lavish room with the rest of the hacienda-style 7,364-square-foot home. The tiles add a magnificent pattern to the walls — especially in the steam shower, tucked in an alcove off this grand suite.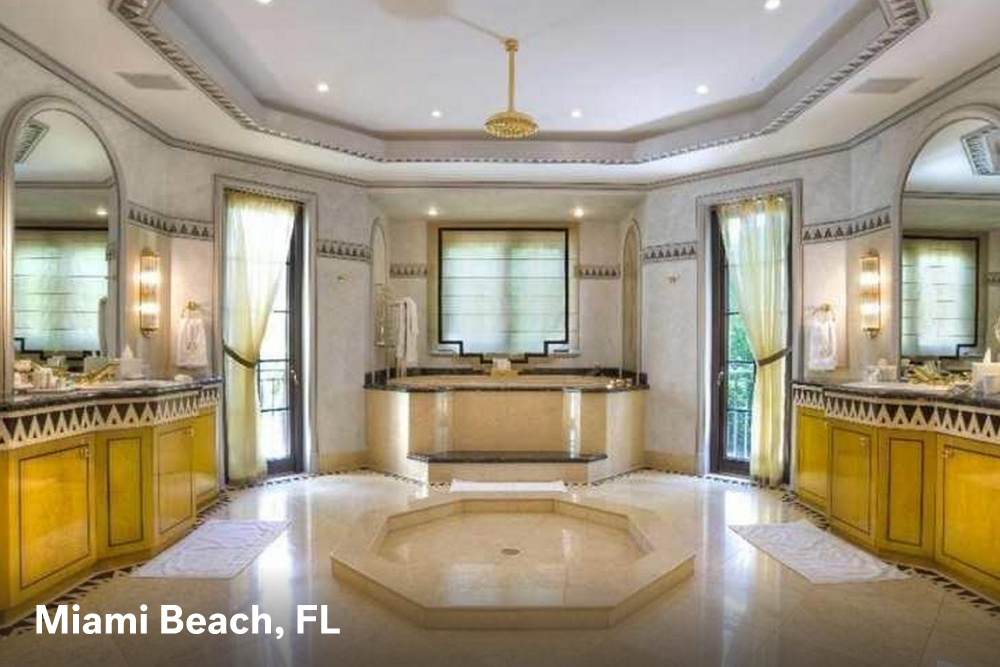 (Truly) grand Floridian: $125,000 per month (3-month minimum), 10 Palm Ave., Miami Beach, FL 33139
If this bathroom in this six-bedroom villa were any more "Miami," it would need its own valet and velvet rope. Subtle only in the ironic sense, this extravagant bathroom features an unusual open shower in the center of the room. The room's faceted walls mirror the octagonal shape of the shower, giving the room an intimate feel.
Heavenly views: $95,000, 27348 Pacific Coast Highway, Malibu, CA 90265
The majestic Pacific Ocean creates a breathtaking backdrop for this tranquil bathroom. You can see it from practically every spot in the expansive space, thanks to those picture windows. Wide-plank wood floors, shapely tub, and pristine white cabinetry offer a study in California elegance. Like the rest of the four-bedroom, four-bathroom home, it's the work of celebrity designer Martyn Lawrence Bullard. What's not to love?
What are your favorite features of the bathrooms highlighted above? Share with us in the comments below!