Denver has long drawn active people seeking adventure in the great outdoors with its world-class rapids, mountain-climbing, and skiing. Today, neighbors in the Mile High City are leveraging their belief in a healthier lifestyle to build healthier—and stronger—neighborhoods.
Through careful planning and hard work, Denverites are using ideas around sustainability, economic equality, beautification of public spaces, community-building, and backyard gardening to build everything from safer walking paths to deeper relationships. And it's being driven by neighbors are coming together to create happier, healthier, more livable neighborhoods.
Healthy Paths to a Safer Neighborhood
Helping Colorado residents enjoy the outdoors is an essential goal of the Colorado Health Foundation (CHF). But if it's not safe for kids and families to be outside, how can they enjoy it? A major new project in Westwood is solving both problems.
Westwood is an ethnically and socioeconomically diverse neighborhood in southwest Denver of about 15,500 people—and a lot of them are children. This year, a drastically refurbished Westwood Park—funded by CHF, a group called Great Outdoors Colorado, and neighborhood organization Westwood Unidos—opened to great local joy.
"Westwood Unitos was really behind getting a $3 million grant for their neighborhood and bringing the dream to fruition," says Hillary Fulton, of the Colorado Health Foundation.
In addition to the park, Westwood residents are working together to create cleaner, safer pathways, bike paths were added to the area, and blighted walking paths were revamped.
The ultimate goal of the Westwood Park renovation was to get area residents moving, breathing fresh air, and meeting their neighbors, and so far, it's been a huge success. Westwood locals aren't just happy about the changes, they're leading the charge. "I am very inspired by the work that's gone into this project, and how local leadership has been cultivated to harness the vibrancy of the people who live in Westwood," Fulton says.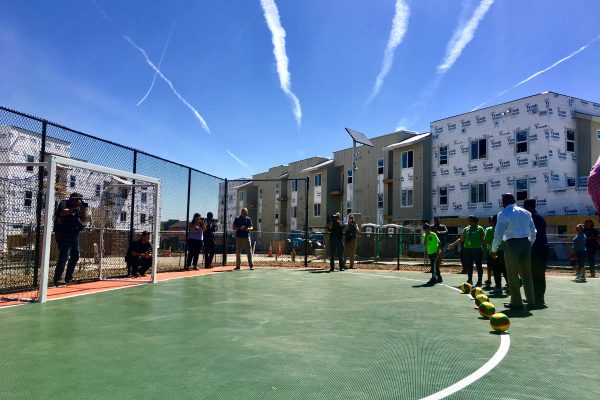 Bringing the Farm to the Suburbs
A former airstrip might seem an odd place to grow a neighborhood full of gardens, but that's what a developer, a nonprofit, and residents have made happen in Stapleton.
"When the Stapleton Airport closed in '95, a group of people came together to how to help the city of Denver plan how best to repurpose the land," says Tasha L. Jones, director of marketing for the developer, Forest City. "It was written by citizens, local government officials, and investors."
Now, the 12 new micro-neighborhoods in Stapleton span 4,700 acres. Things got really interesting when residents expressed interest in urban farming—and Forest City took notice. The developer partnered with the Urban Farm Company of Colorado to install raised beds in any resident's home who wanted one.
Logan Wilcox is both a resident and a neighborhood builder. "One of our model homes had four raised beds, ten fruit trees, berry bushes, a chicken hutch, and rabbit hutch," he says. Now, he and his five kids are backyard gardening converts, too.
"My 12-year-old daughter was helping me cook Sunday dinner, and we needed rosemary," he says. "The kids just ran to the garden to grab some and we were on our way. Next year, my wife is going to add a pumpkin patch!"
And their connections to their neighbors are growing, too. After all, a neighborhood that gardens together, grows together.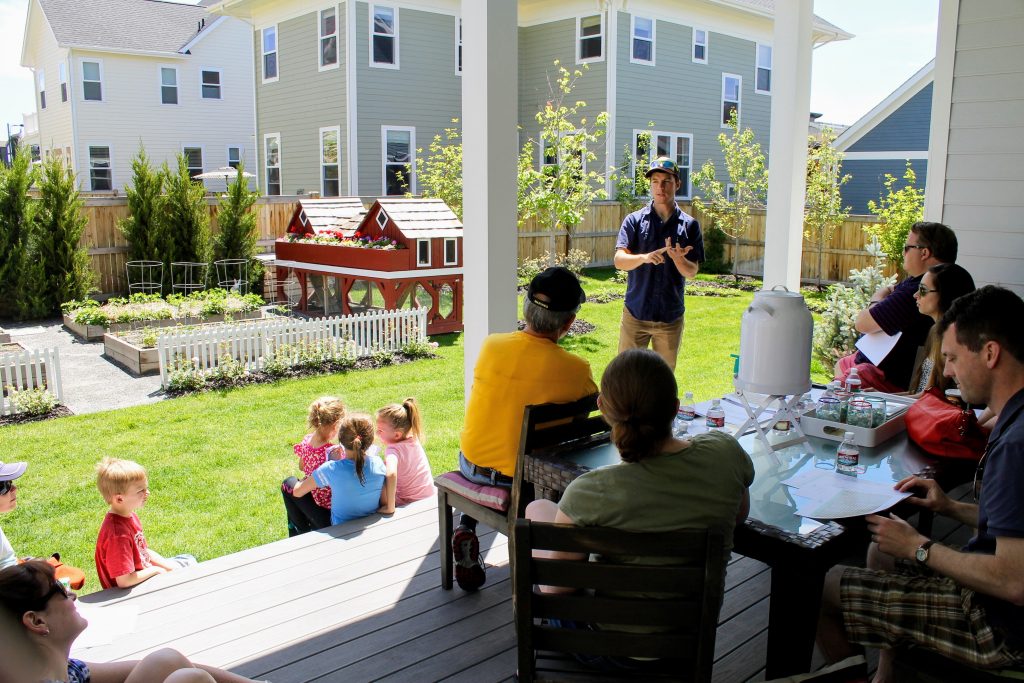 Farming Helps Denver's Displaced Families
It all started nine years ago with a five-acre plot of land in the Centretech neighborhood of Aurora, outside Denver, and a whole lot of faith. Today, refugees from around the world use the fields to learn sustainable farming practices, build relationships, and grow food for themselves and their community through the neighborhood nonprofit, Project Worthmore.
"We sell CSA memberships to individuals and six local restaurants," says Frank Anello, the founder and executive director of Project Worthmore. The organization also offers programming for refugees, like English classes and dental care.
The Aurora, Colorado, area—where Project Worthmore clients are settled—is the 10th-most diverse community in the country. And as the opportunity to learn, connect, and grow food bring the refugees together, Anello has found that the refugees have brought the greater neighborhood together as well.
"We had over 1,000 volunteers come out to the farm during the growing season last year," he says. "We have a Family Partnership Program, which is literally a program where people get to know one another on a personal level, where both are equal, not giving refugees another case worker."
The partner families enjoy the benefits of their neighborhood and metro area together, like the mountains, the Denver Art Museum, and more. "They become dear friends," Anello says. "It's been really successful, and it's exactly what a healthy community should be doing."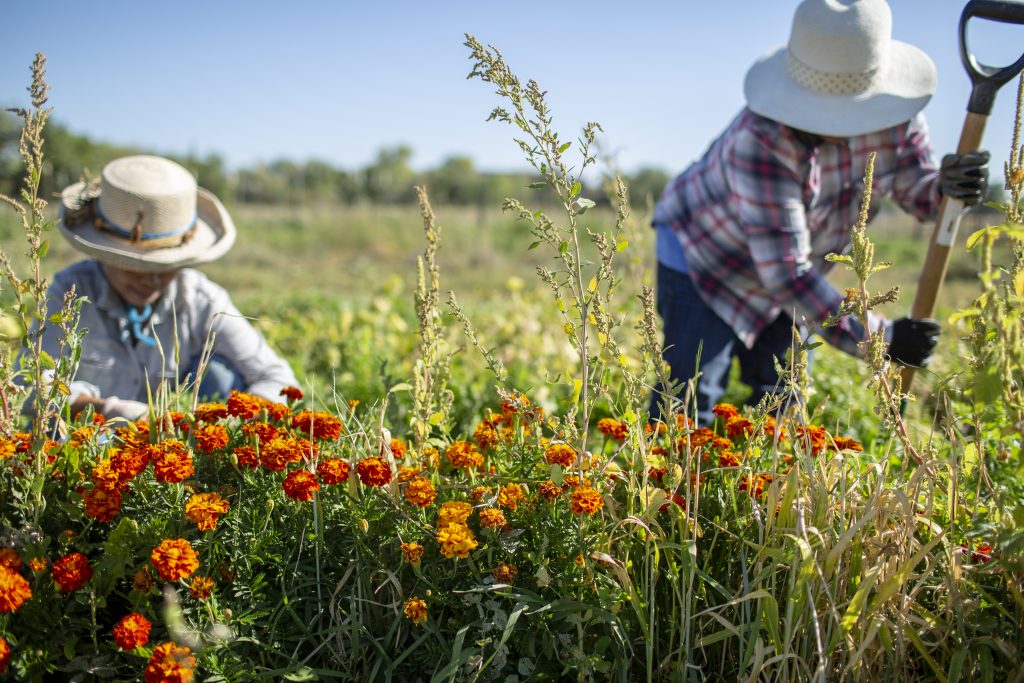 Want to learn more about the neighborhoods in your favorite city? Check them out, here on Trulia.