Victorian homes aren't known for being "subtle." Even those that lack the vibrant color scheme of San Francisco's Painted Ladies (perhaps the most iconic examples of this type of architectural style) have incredible curb appeal that makes a grand impression. It's all thanks to gingerbread, the charming nickname for the exquisite wood trim that you rarely find in more modern Victorian houses. Back in the day, you could order these types of trim via the new technology of catalogs or replicate them yourself thanks to pattern books. As a result of this trend, no two homes from the Victorian era are exactly alike.
If you long for the days when quirky details were a source of pride and not something to be removed in a renovation, these 11 adorable Victorian homes for sale in Nashville, TN, Jamestown, RI, and more just might be your little slice of heaven. And once you've drooled over these homes with gingerbread trim, check in on GingerFred to see how his family survives the 12-day house hunt. While you're at it, you can enter to win $2K a day of Daily Dough every day from December 1 to December 12!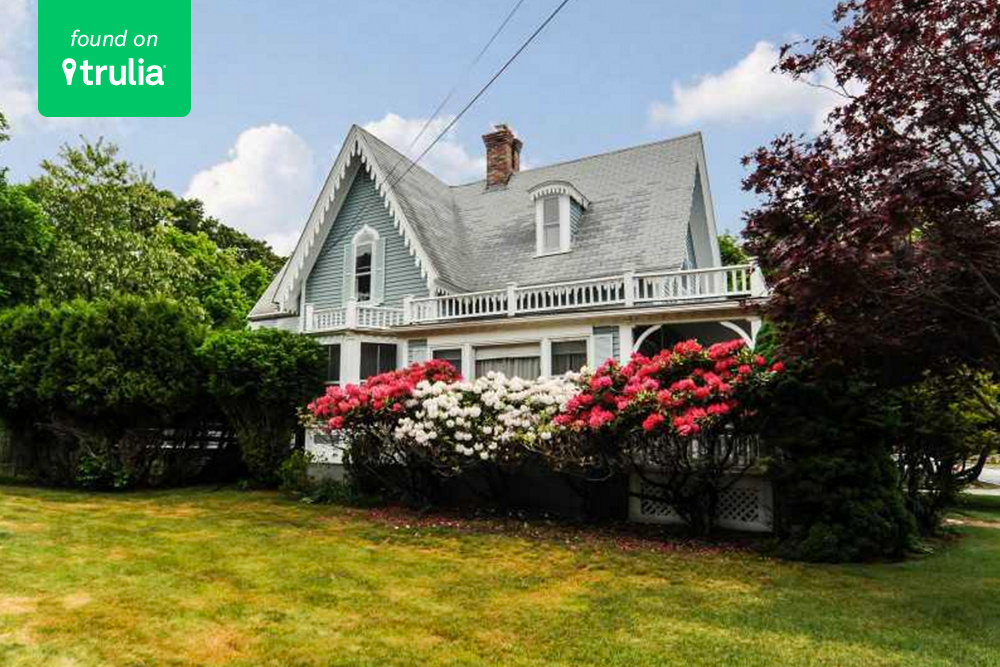 Cottage chic: $775,000, 921 East Shore Road, Jamestown, RI 02835
Dating back to the late 1800s, this historic property — The George Taber Cottage — has the kind of incredible historical details you simply can't find in a more modern structure. The cross-gabled home is embellished with picture-perfect gingerbread trim, including unique ogee arch flourishes. Although the two-bedroom, three-bathroom property seems small at first glance, it is surprisingly roomy. The interior has an open layout that maximizes light and makes the most of the 1,969 square feet. A separate garage, which connects to the home via covered walkway, includes a 15-by-18-foot space that could be used for storage or hobbies. Outside, beautiful landscaping and stone walls complete the storybooklike feel of this one-of-a-kind home.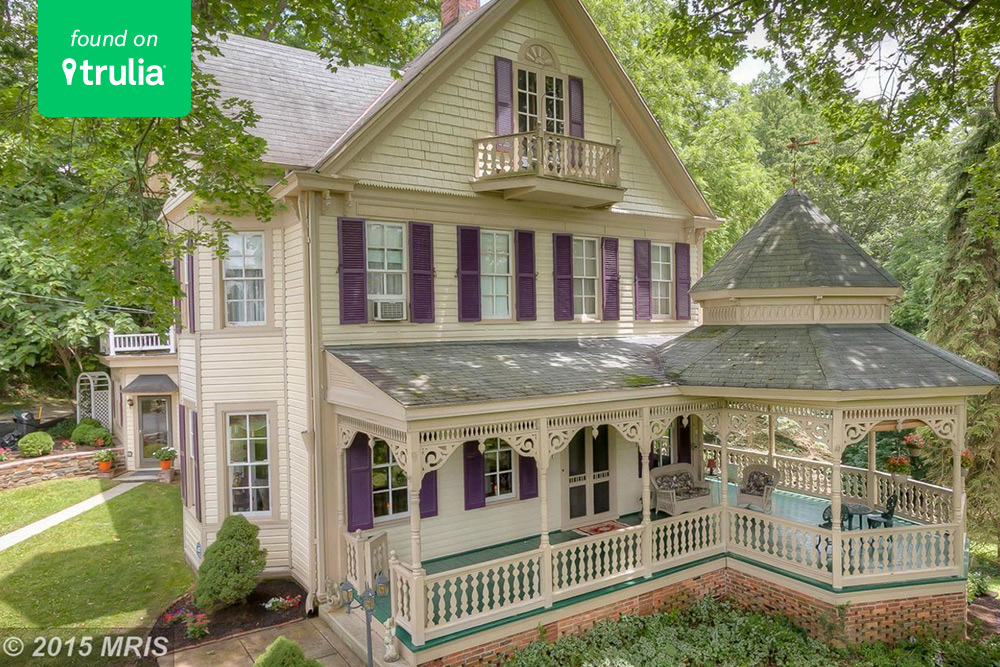 Darling dream house: $599,944, 37 Sherwood Road, Cockeysville, MD 21030
A spacious gazebo-accented wraparound porch, petite balcony, bay windows, and darling purple shutters make this beautiful circa-1887 home look like a life-sized dollhouse. The similarities end there — this gracious estate is anything but tiny. First off, there are separate garages that allow parking for up to nine cars. You'll also have plenty of space for hosting guests, with six bedrooms, three full baths, a kitchen with a sunroom, and a bonus full loft apartment in the attic. The property sits on 1.8 acres (complete with garden) that back up to 6 acres of county land, guaranteeing a relaxing country view from any spot on the grand porch.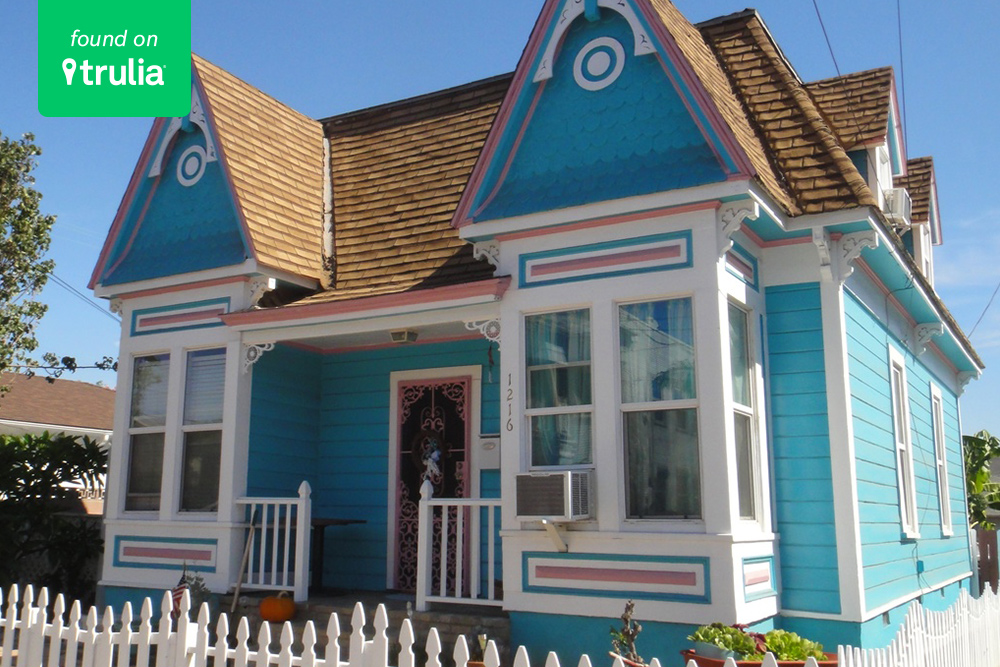 Candy-colored charmer: $424,900, 1216 S. Mesa St., San Pedro, CA 90731
One of only a handful of homes in the region dating back to the late 19th century, this 1890 four-bedroom, two-bathroom residence has a vibrant exterior. And it's just as lovely on the inside. Walk through the perky pink lacelike front door, and you'll spy wood floors, hand-painted halls (the work of a local artist), graceful archways, and the original butler's pantry. The spacious corner lot is bordered with an adorable white fence and comes with a delicious bonus: a giant fruit-producing avocado tree.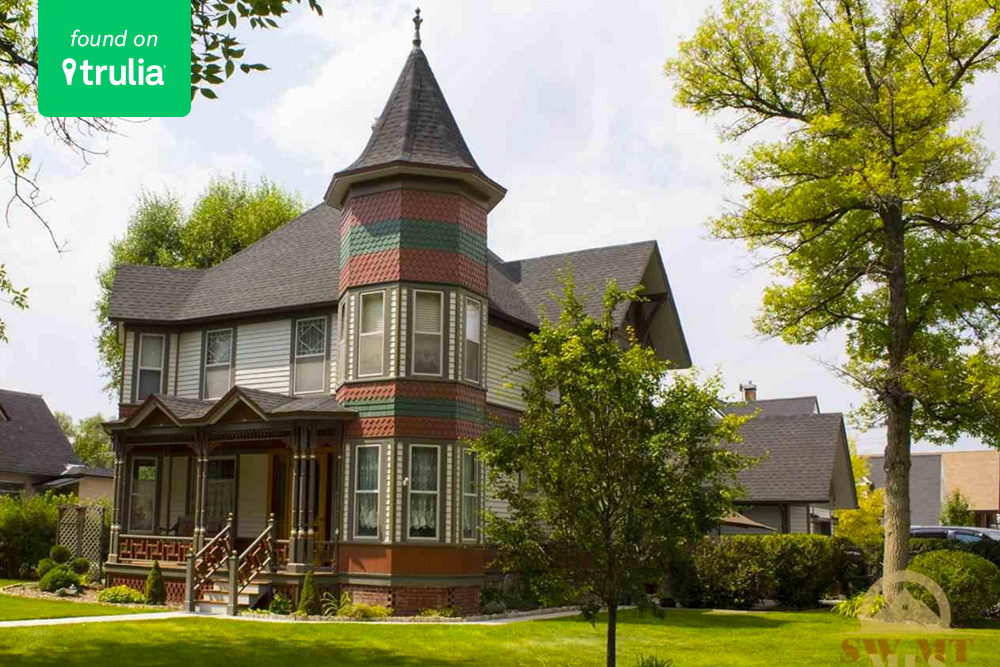 Demure dame: $429,000, S. Idaho St., Dillon, MT 59725
Nicknamed "The Grand Old Lady," this commanding Victorian looks to us just as exquisite today as it did in 1875, the year it was built. The detailed paint job accentuates the fantastic details, such as scalloped siding, millwork, and stained-glass accents. The interior transports you to another time, with lustrous hardwood floors, ceiling medallions, hand-carved moldings, two fireplaces, and engraved door hardware. Updates made to the kitchen and laundry room adapt this period-perfect landmark to fit the pace of modern-day lifestyles. With four bedrooms and two full bathrooms, this 3,933-square-foot home gives you plenty of space to grow on as well.
Soft beauty: $159,900, 1212 E. Washington St., Bloomington, IL 61701
A muted color palette gives this four-bedroom home a sophisticated feel. Named the William Gooding House, this stately circa-1893 residence is beloved by local history lovers and has been featured on the local historic-home tour. The interior has old-fashioned appeal, with a grand staircase, tin ceilings, pocket doors, and wood floors with plenty of character.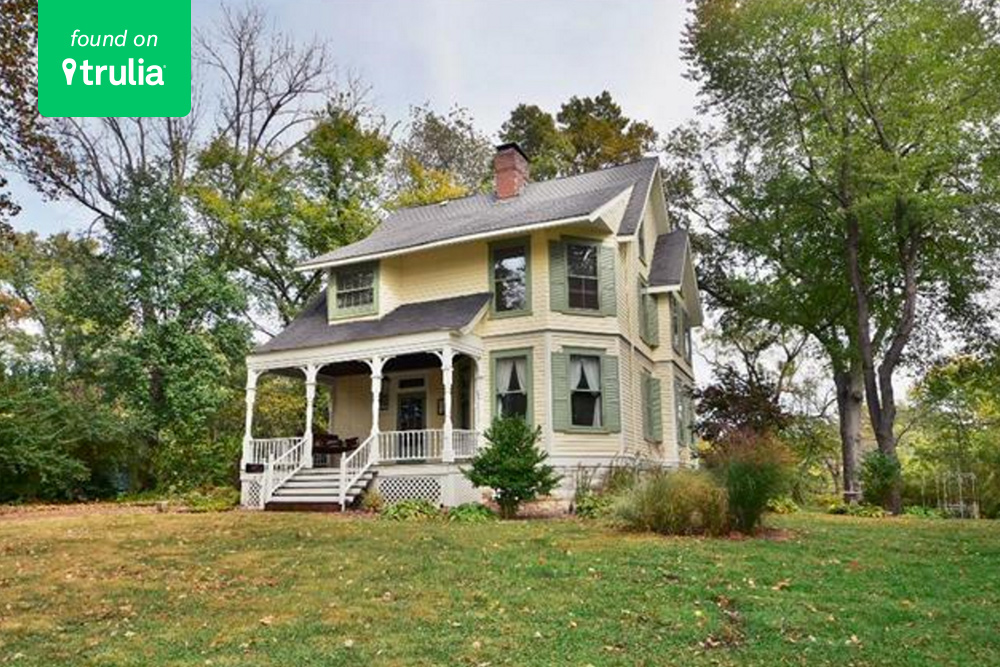 Lovely landmark: $234,900, 10 S. Elizabeth Ave., St. Louis, MO 63135
A handsome covered front porch creates a great first impression to this 3,423-square-foot Victorian, which was built in 1891. The 9-foot ceilings, grand staircase, and fireplace in the foyer graciously welcome visitors, who will surely flock to your home thanks to six bedrooms (and two and a half baths) and a bonus guest cabin. A large eat-in kitchen with an adjacent breakfast room is a plus for home cooks, while the 2-acre lot is great for sporty types or outdoor entertaining. Lustrous wood floors and refined moldings give every room a stately air.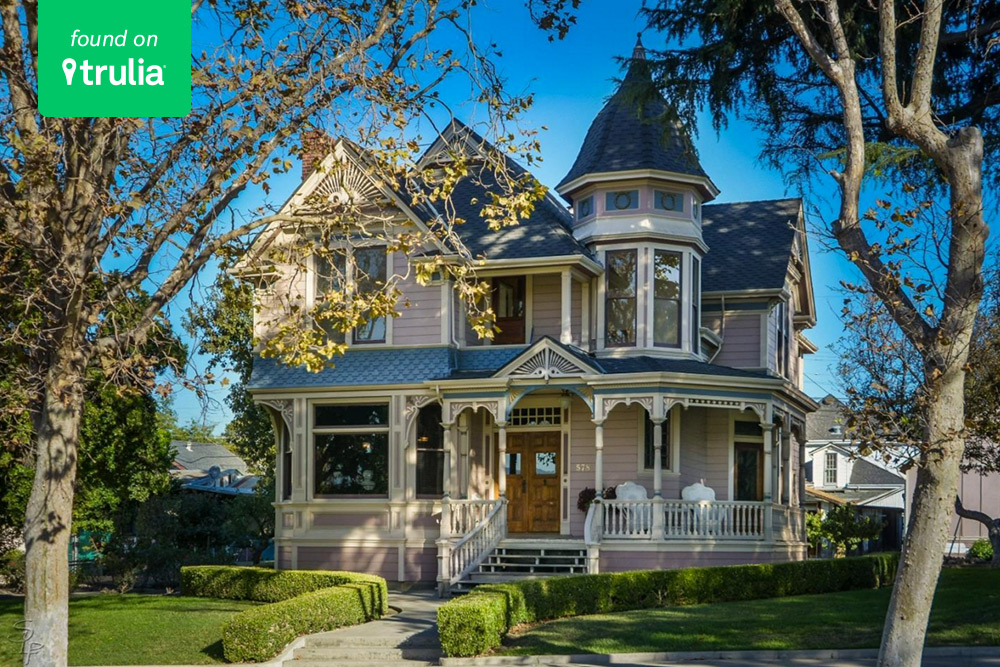 Dream restoration: $649,000, 578 Sixth St., Hollister, CA 95023
The first floor of this 1887 Victorian in Hollister, CA, has been lovingly restored to its original beauty, with statement crown moldings and trim, custom wallpaper, and brass light fixtures. In the kitchen, marble countertops and a restored stove and oven make holiday meal prep a dream for the home cook. Now it's time to restore the second floor to its former glory — a project for the new homeowners!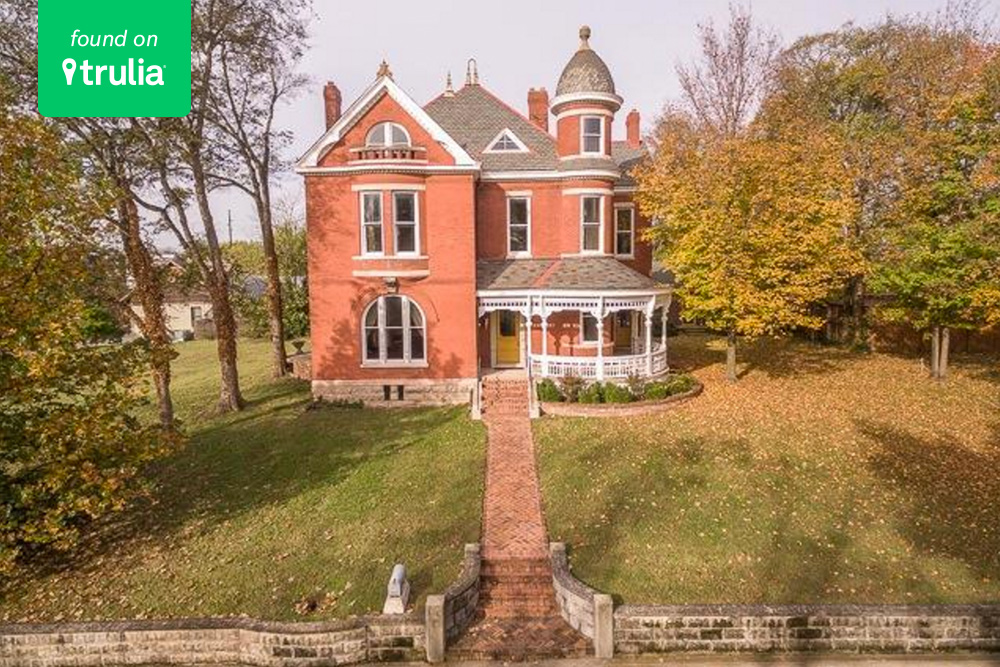 Architectural gem: $1.25 million, 122 S. 12th St., Nashville, TN 37206
Called the Ambrose House, this architectural award-winning brick Victorian in East Nashville has been elegantly restored. The 1899 home boasts exposed brick walls, 12-foot ceilings, hardwood floors, seven fireplaces, and an exquisite turret that make for a storybook-charming residence. If the four bedrooms in the main house aren't enough, a separate guest cottage adds more space for holiday gatherings or visits from friends.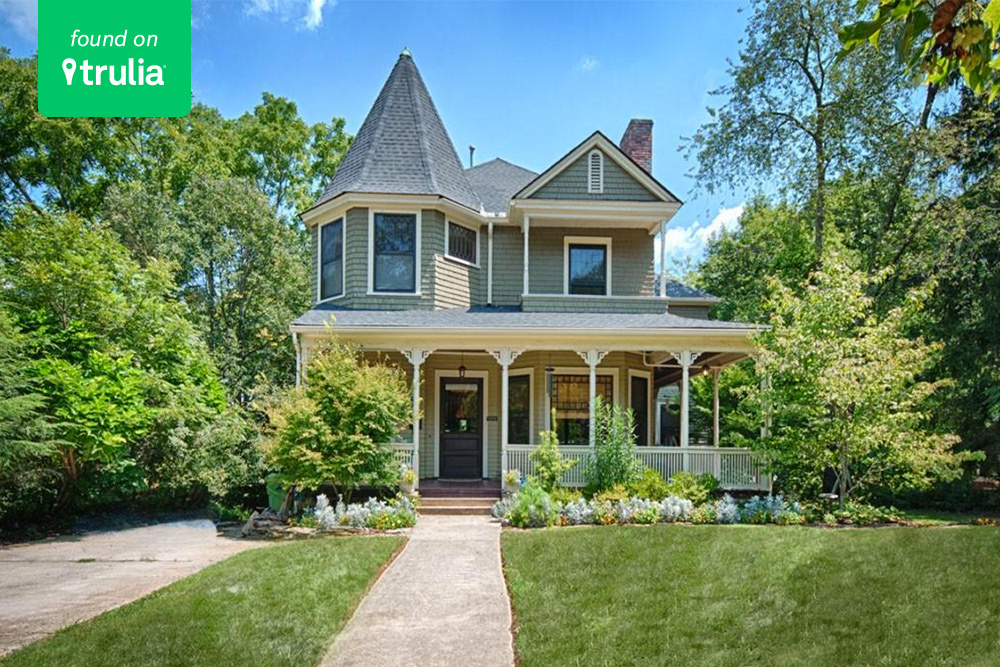 Mountain's majesty: $964,500, 327 Montford Ave., Asheville, NC 28801
This home in Asheville's trendy Montford neighborhood is big on Victorian charm. Built in 1896, it won a Griffin Award for its renovation in 2003. It's easy to fall in love with historic details such as original heart pine hardwood floors, especially when they're paired with modern upgrades such as a spacious master suite (with a balcony, sitting room, and walk-in closet) and a chef's kitchen with a 48-inch Thermador range.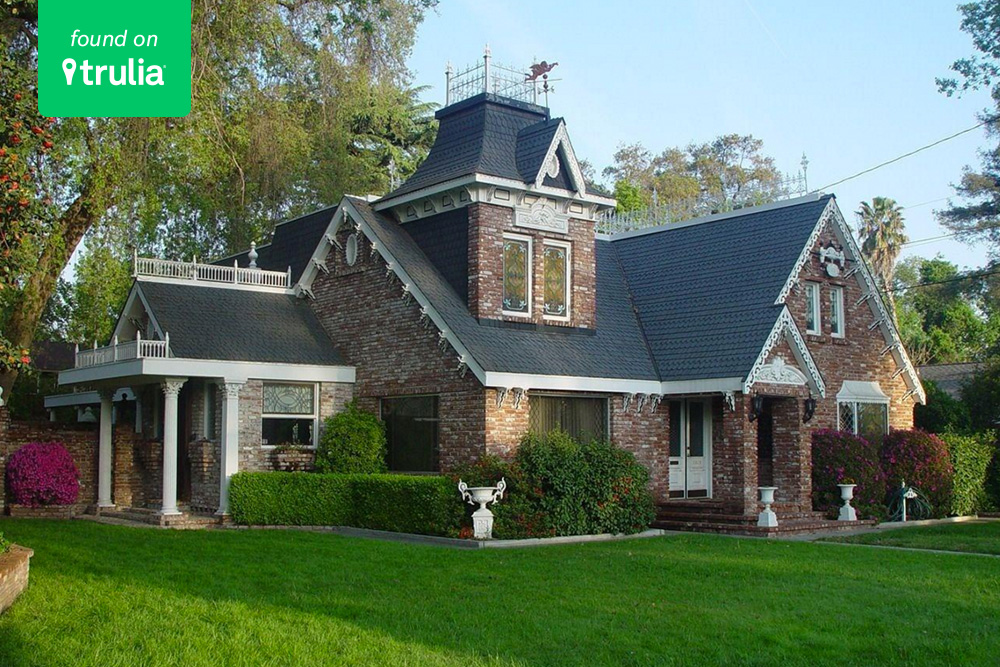 Quirky FSBO: $565,000, 1015 S. Giddings St., Visalia, CA 93277
Built in 1931 and renovated in a Victorian style, this unusual home, Laurelwood, includes many custom features — including that dramatic exterior trim. Inside, you'll find tin ceilings, decorative walls, antique doors, custom flooring, leaded- and stained-glass windows, and a gourmet kitchen. And if you fall in love with any of the furnishings — most of which are 1800s and early 1900s antiques — the owners are willing to sell them with the house.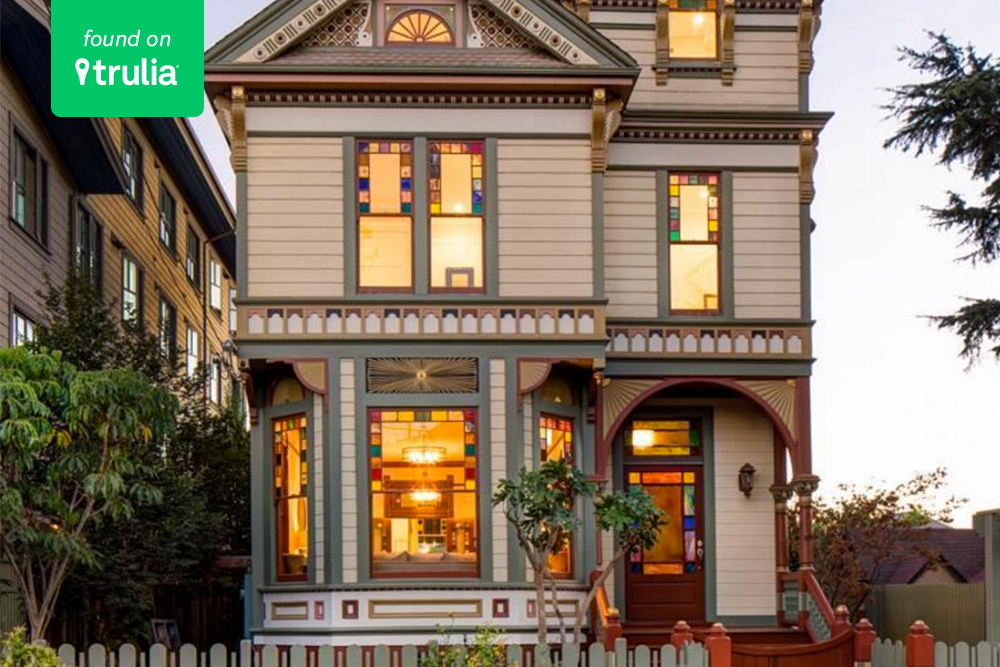 Beloved in Berkeley: $1.85 million, 1830 Berkeley Way, Berkeley, CA 94703
Cheekily called the Painted Lady, this three-story restored Queen Anne–style Victorian in Berkeley was moved to its current site in the 1920s. The home's seven-color exterior paint restoration project earned a preservation award from the Berkeley Architectural Heritage Association in 2009 — but the interior is just as stunning as the exterior. Details include stained glass, transom windows, pocket doors, an updated chef's kitchen with Carrara marble countertops, updated baths, and period moldings. Oh, and that structure in the backyard? It's not a guesthouse: It's a luxury chicken coop.