Paces Ferry is one of the oldest — and most well-heeled — communities in Atlanta. But within the category of old-school Atlanta real estate, it also stands beautifully apart.
Venture down any given private drive (upon invitation, of course) and you'll find that, unlike areas in neighboring Buckhead and Alpharetta, there's a sense of artful individualism that varies from property to property.
Case in point: This nearly $8 million listing.
The owners of the five-bedroom home (with seven baths and four partial baths), constructed in 1979, spent decades filling it with impeccable, timeless, Europe-sourced treasures — from artisanal chandeliers and antique hardware to the manicured greenery lining the private drive, in-ground pool, fire pit, and (of course) tennis court.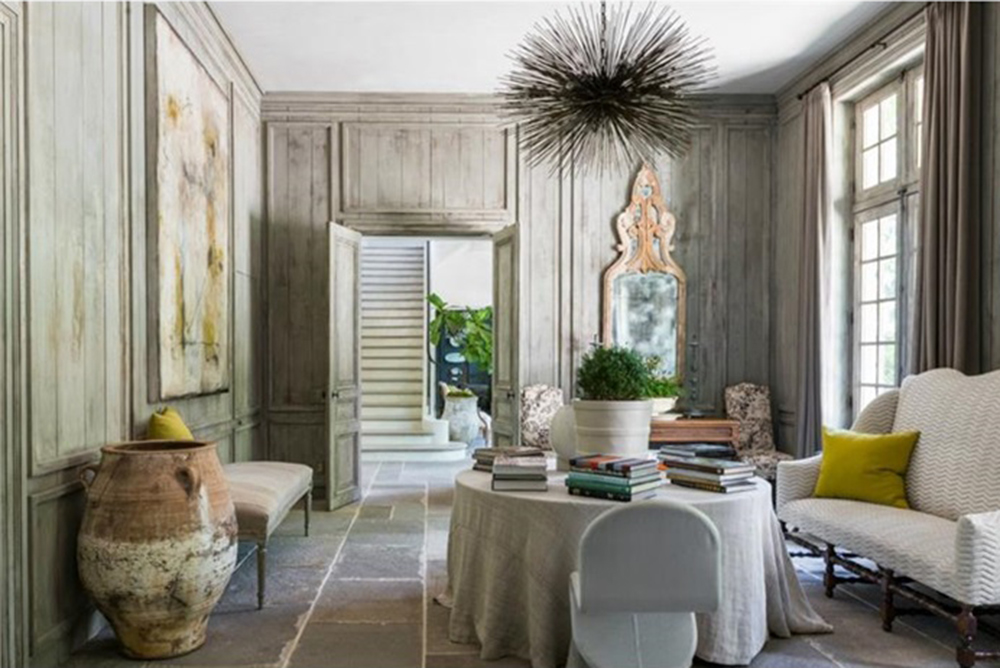 Aegean Sea vibes in the heart of the city. Sun-bleached wood, cool gray tiles, and a visual patina spanning everything from the walls to the wall art set the scene.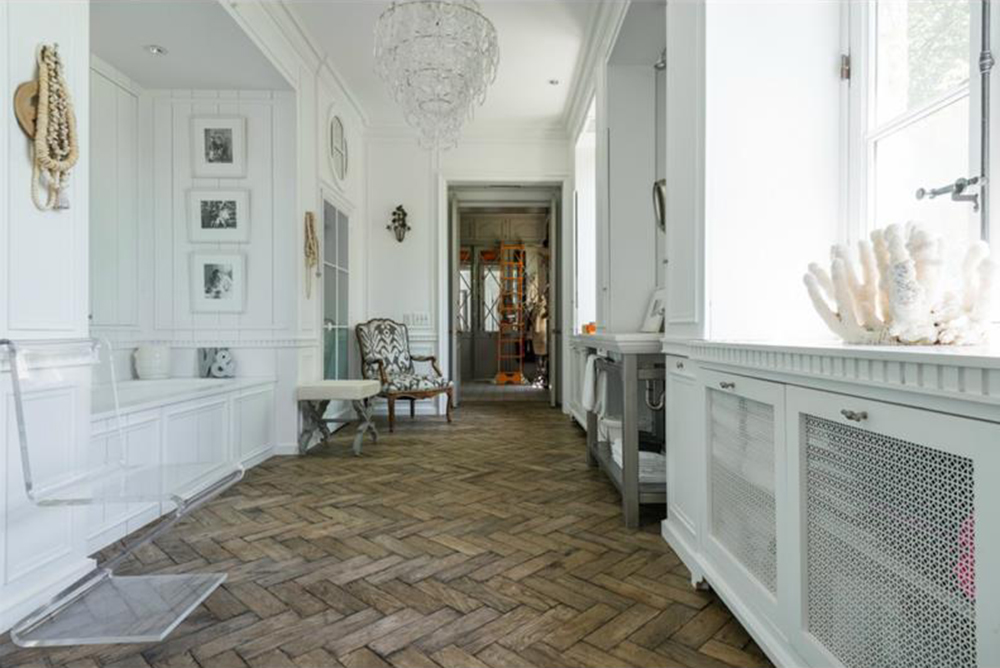 Bright white wood panels, lattice-detailed, minimalist storage cabinets, and exposed waterworks lend a sense of pristine ease to a chateau-style pass-through like this one.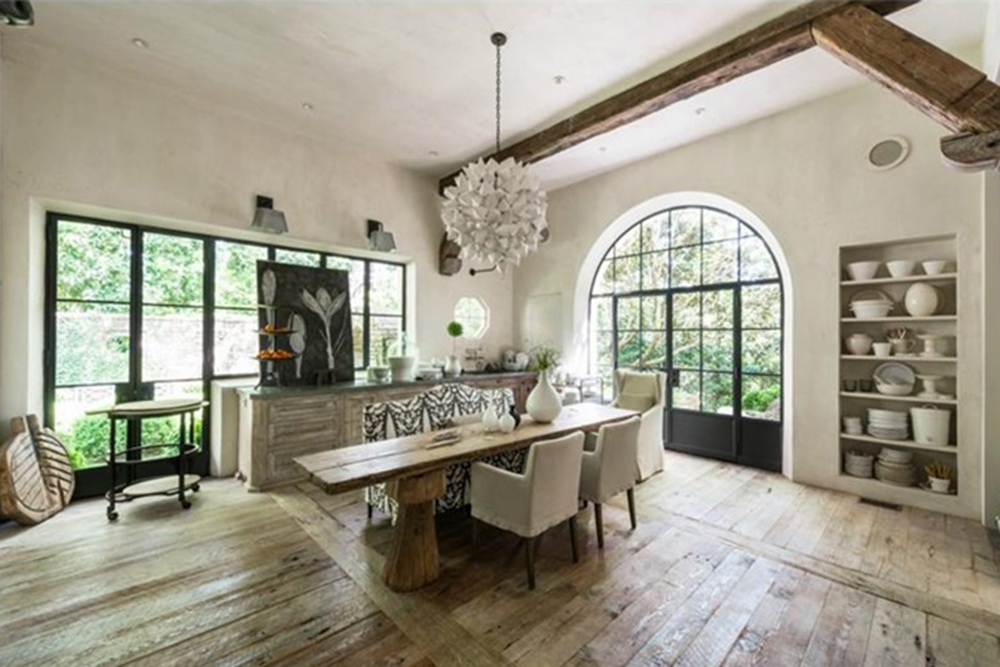 Arched windows, open shelving, and exposed beams beckon in the sunshine — and anyone lucky enough to receive an invite to brunch.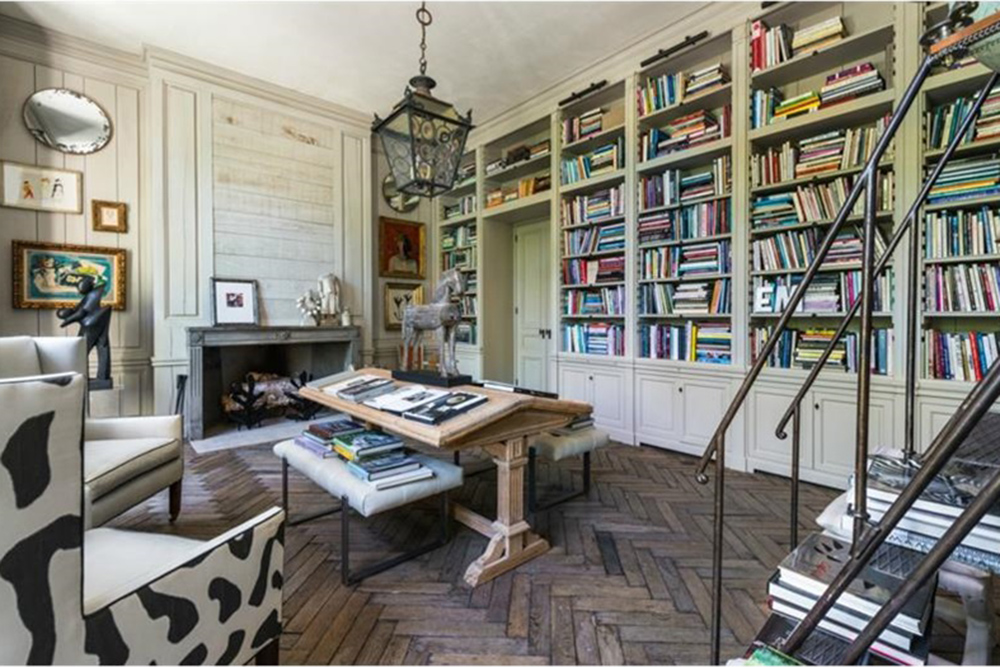 There's nothing more luxe than a proper study that evokes fresh new ideas too. Floor-to-ceiling bookshelves and cabinets keep the space as world-traveled and scholarly as it is artful and imaginative.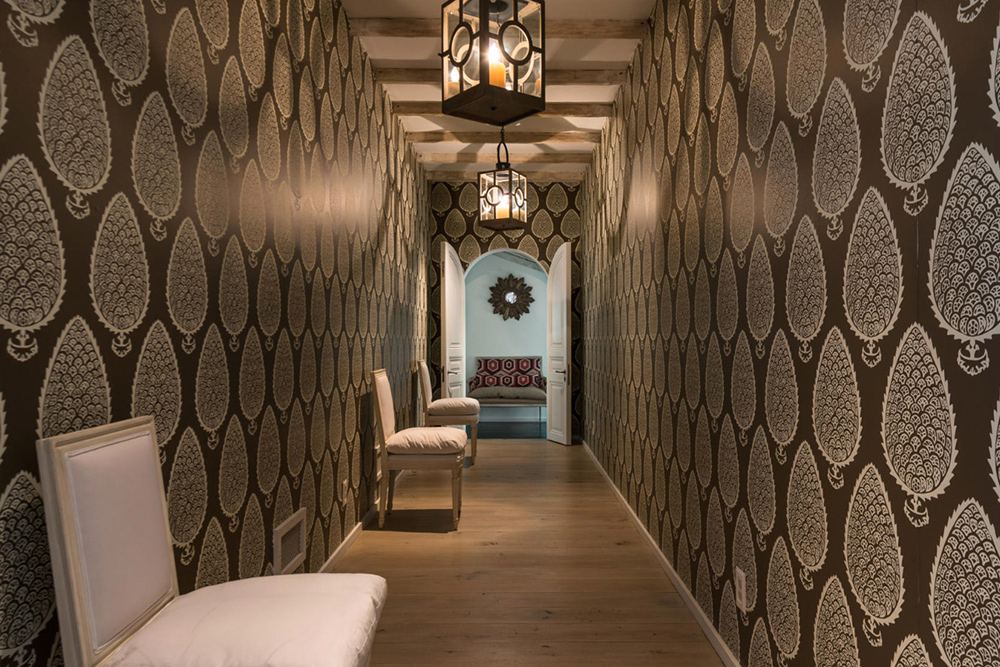 Finished double doorways elevate halls to stylish domains in their own right. A fresh-feeling wallpaper treatment breathes life into a dramatic hallway and renders the light at the end of it that much more fitting.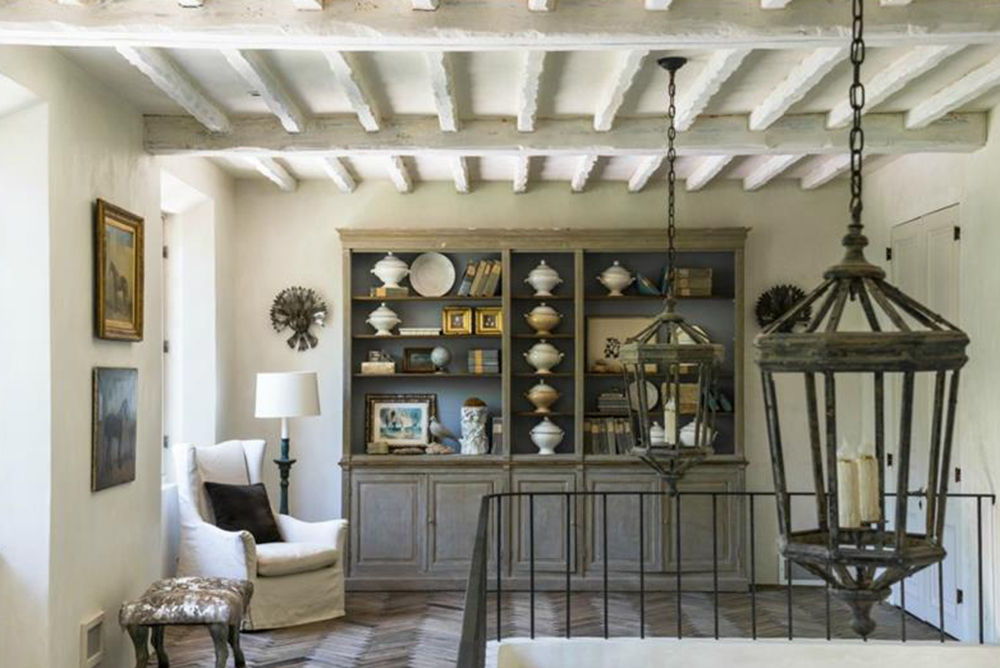 Staircase landings this good-looking would stop anyone in their tracks. Here, a sunny reading and art nook are perfect for midafternoon chats — or sleepy four-legged friends.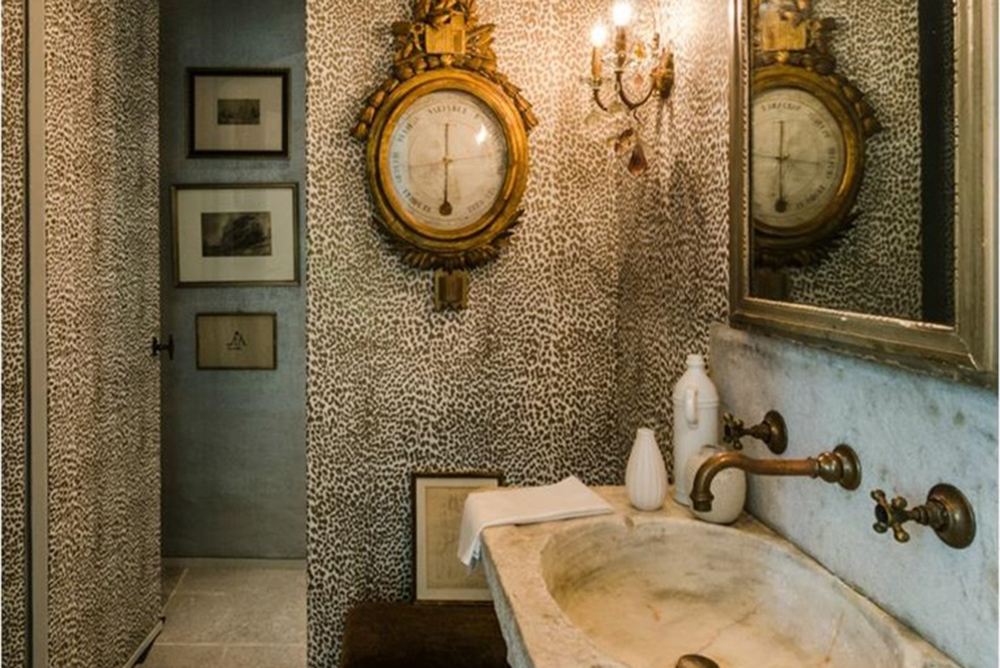 Funny thing about high-quality, old-timey finishes: They leave plenty of room for a modern taste to run wild. One of nine bathrooms (and one of the four half-baths), this retreat feels like a private vanity and guest-friendly powder room rolled into one.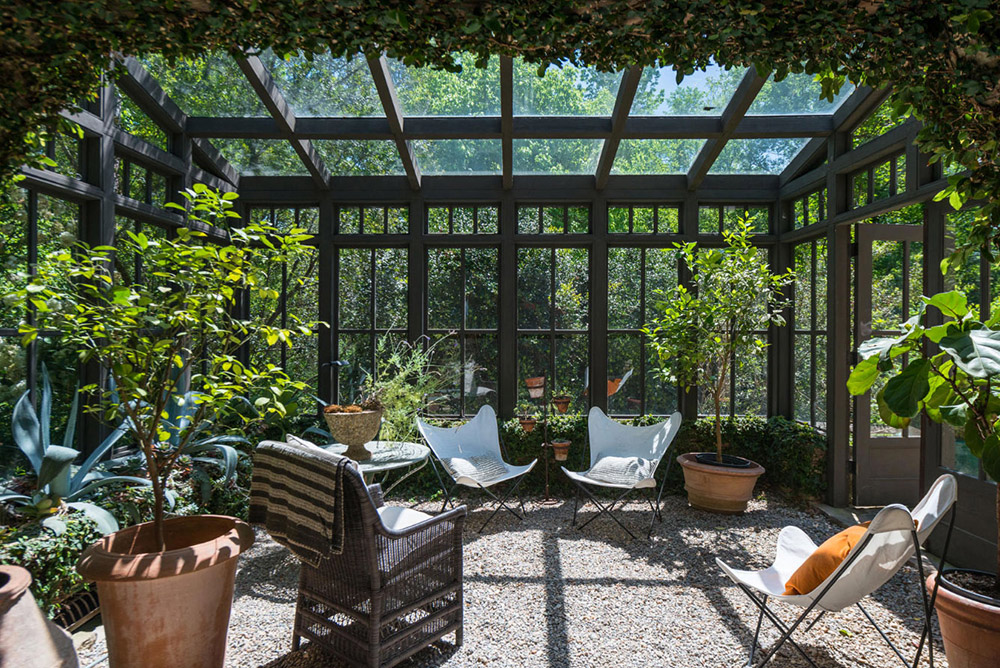 Outdoor living room fantasy? Check. This climate-controlled greenhouse offers 360-degree garden views and a picture-perfect setting for early morning meditation or after-dark, après–pool-swim cocktails.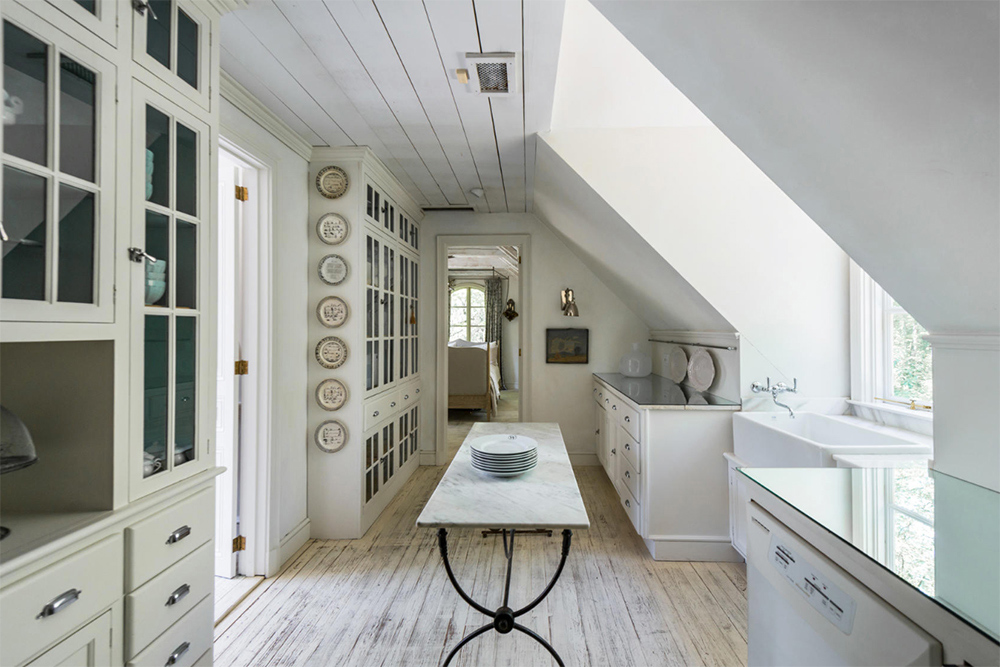 Prep for guests in style — or host a cooking class that would rival any global institution's. Elegant, nearly infinite storage space, plenty of counter space, and an oversized farmhouse sink make the possibilities feel endless and endlessly appealing.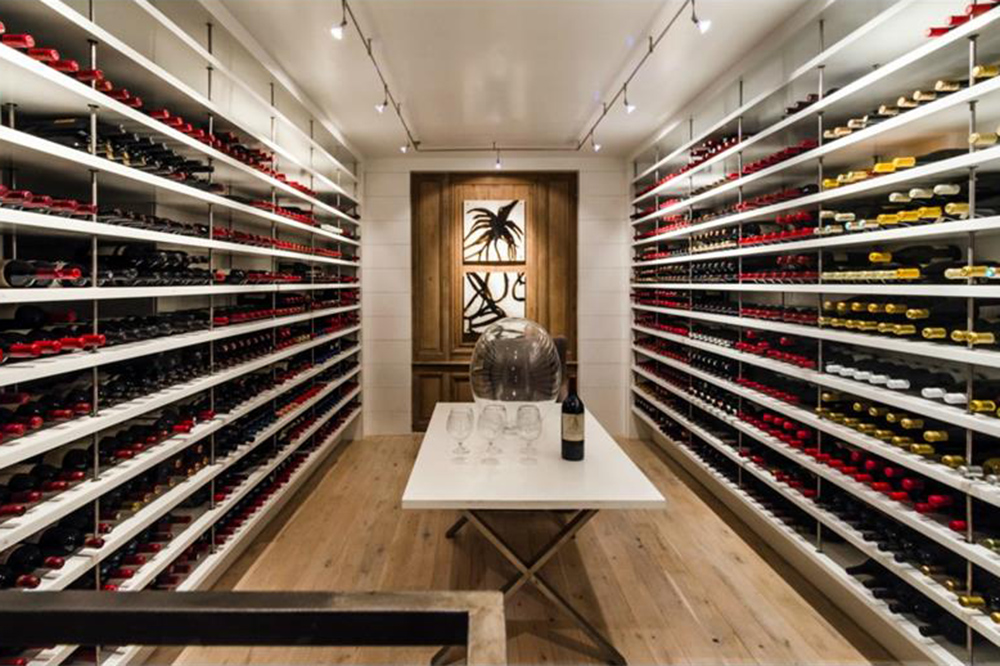 A fully-equipped, traditional wine cellar, but much, much cooler. Host social vino tastings or serve family meals in a space that feels like you're worlds away from the heart of the South — any time the mood strikes.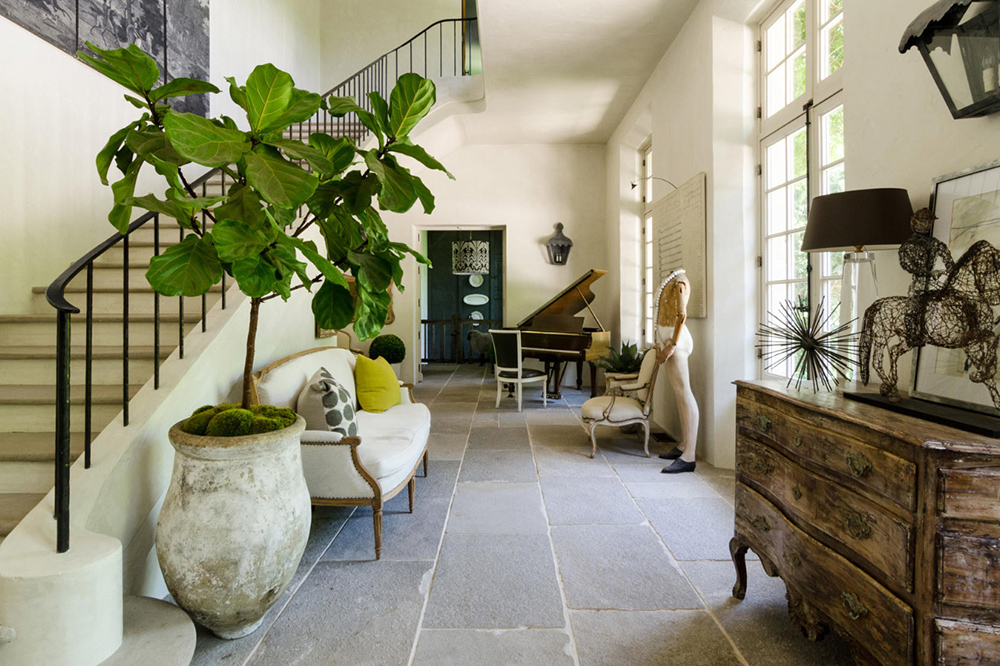 Glass-filled French doors bring the outdoors in. Sunbathed tiles and a clean-lined, gallery-style staircase framing the sitting area below make for a warm reception and the perfect place to wind down for the night with family and friends.