The group of LA dream-seekers who can afford to score a home for sale in Malibu, CA is tiny and elite. The price of admission to a portion of that 21-miles strip of oceanside paradise and unobstructed views of the Pacific will most likely start around 20 to 30 million dollars and skyrocket from there — unless you go mobile.
Yes, mobile. As in, hunkering down in a double-wide in a trailer park. But not just any trailer park, of course: Mobile homes by Malibu standards eschew any common notions you may have had in favor of exclusivity, luxury, and high style. Oh, and of course, a price tag to match. But again, here, a high six- or seven-figure price tag is every bit a bargain.
There are two such gated communities in Malibu, mobile home communities with clubhouses, spas, tennis courts, and that highly coveted Malibu beachfront real estate. At Paradise Cove and Point Dume, double-wide mobile homes range from $400K to around $4 million, with monthly land lease prices between $1,500 and $4,000. We spoke to David Carter, a real estate agent with Pritchett-Rapf Realtors who not only handles listings for both communities but also has lived in Paradise Cove for 30 years. Along with his son, Quint, and daughter, Bracken, who grew up in Paradise Cove and now work with their father, Carter sells the uniquely exclusive mobile home life in the 'bu.
"For most, these are second and third homes," says Carter. "So instead of paying $25 million, they can get that laid-back beach lifestyle — and private beach access, at Paradise Cove — for around $4 million." According to Carter, there's a strong sense of community among the families in these parks, which include many film and music industry stars and wealthy celebs. Residents can also remodel their unit down to the frame, while still registering as a mobile home. Plus, he points out, while they pay monthly land rental fees, they escape the astronomical property taxes that would come with that $30 million stunner.
We gathered some of the most breathtaking for-sale mobile homes at Paradise Cove and Point Dume that will turn the notion of a trailer park right on its head.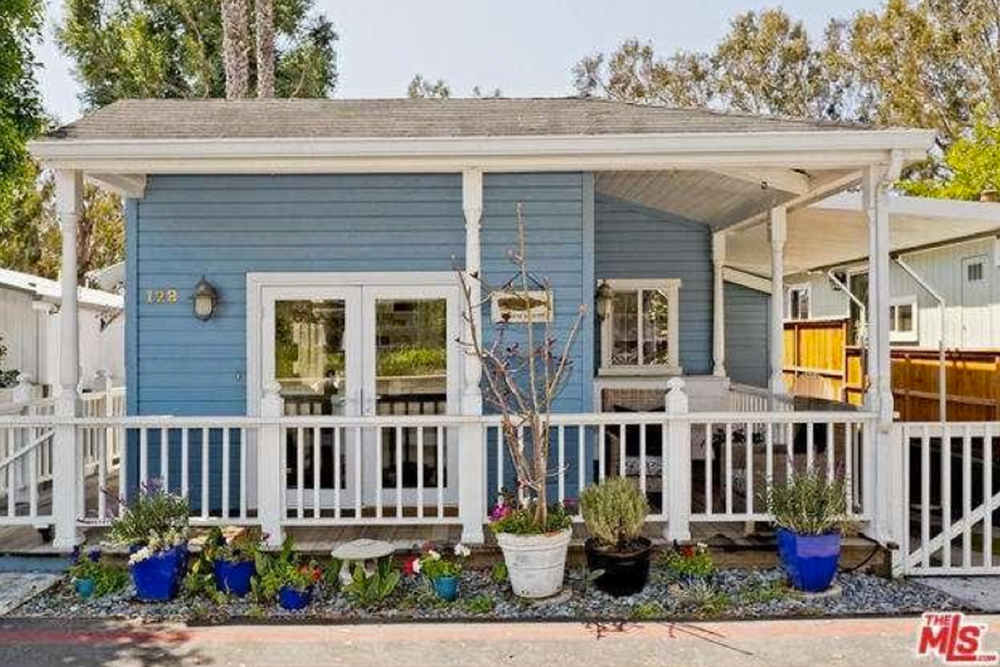 Cottage luxe: $1.45 million, 128 Paradise Cove Road, Malibu, CA 90265
This remodeled two-bedroom, two-bath cottage at Point Dume squeezes in just enough beachy charm for a cool million and a half. Cruise down to the beach or hang out on the cute little patio and soak up the easy Malibu living.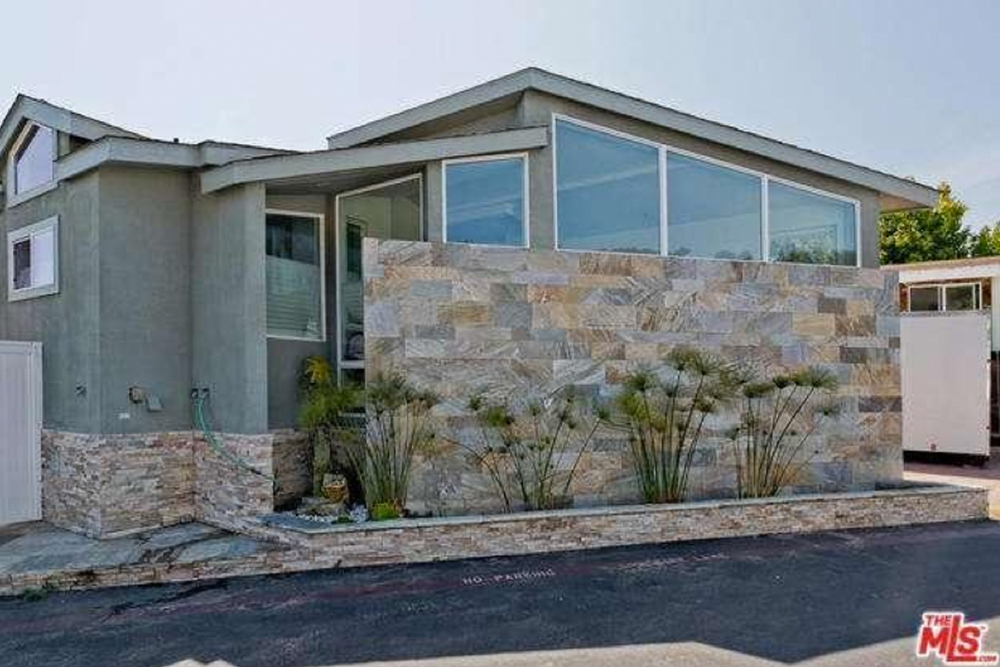 Mountain-view mobile: $1.975 million, 257 Paradise Cove Road, Malibu, CA 90265
For nearly $2 million, you can score a petite, 1,380-square-foot home with soaring floor-to-ceiling windows showcasing the surrounding mountains, canyons, and a sliver of ocean waves.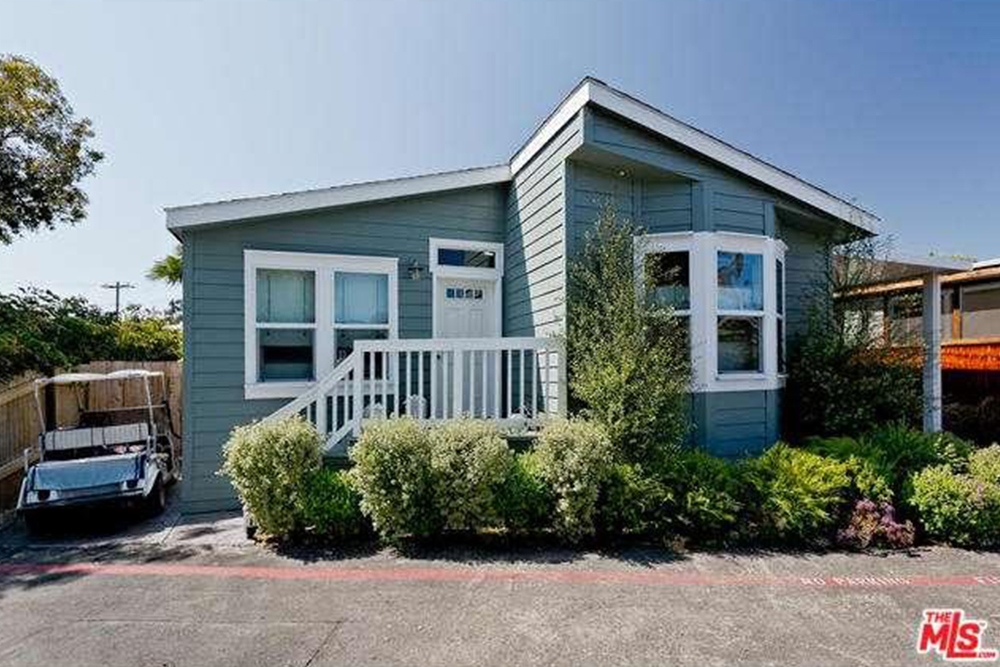 Bohemian in the bluffs: $1.325 million, 177 Paradise Cove Road, Malibu, CA 90265
Tucked up in the bluffs, this three-bedroom, three-bath boho dream house comes with parking for your golf cart — so you can hop right on the nearby beach trail — and a guest suite with a separate entrance. (You might as well accept it: Your friends are going to want to crash at your place.)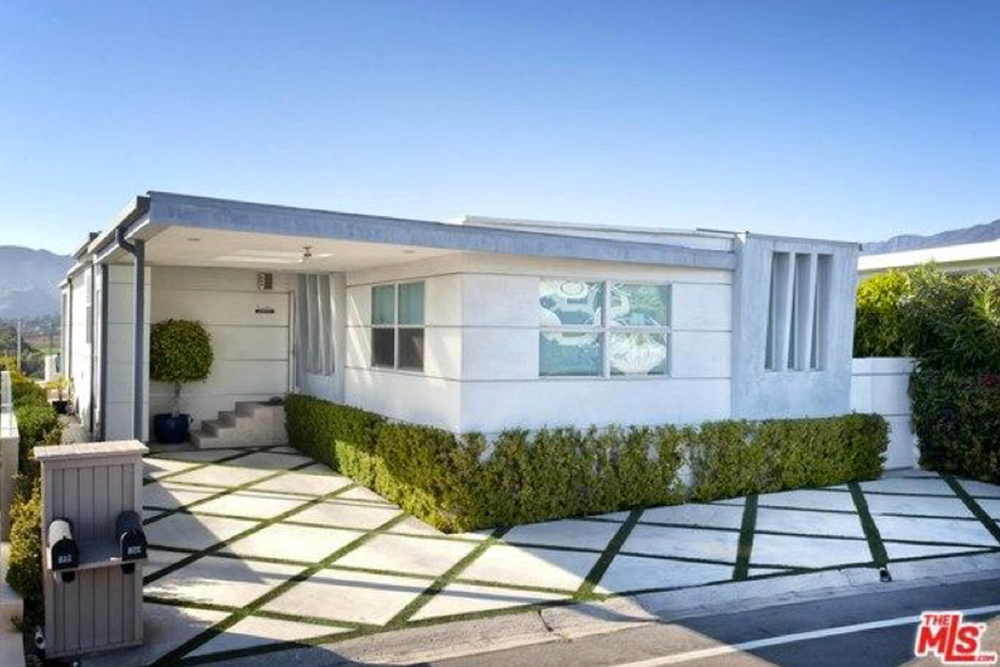 Malibu classic: $2.688 million, 29500 Heathercliff Road #189, Malibu, CA 90265
Stand at the edge of your ultramodern patio, high up on the cliff, soaking in the panoramic ocean views. Any preconceived notions of mobile homes will melt away, along with your stress. The heated limestone floors don't hurt either.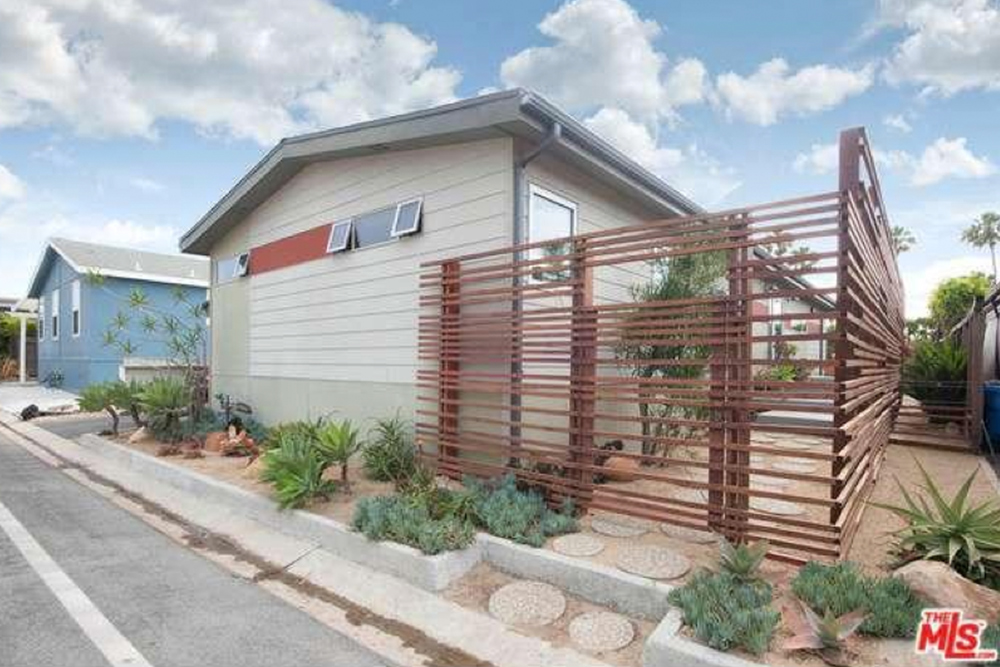 Beach-view Zen: $1.595 million, 29500 Heathercliff Road #187, Malibu, CA 90265
With bamboo and tatami accents throughout the interior, and the Pacific Ocean in all its glory right outside the gigantic windows, this house, within the confines of the Point Dume Beach Club, is the definition of "escape."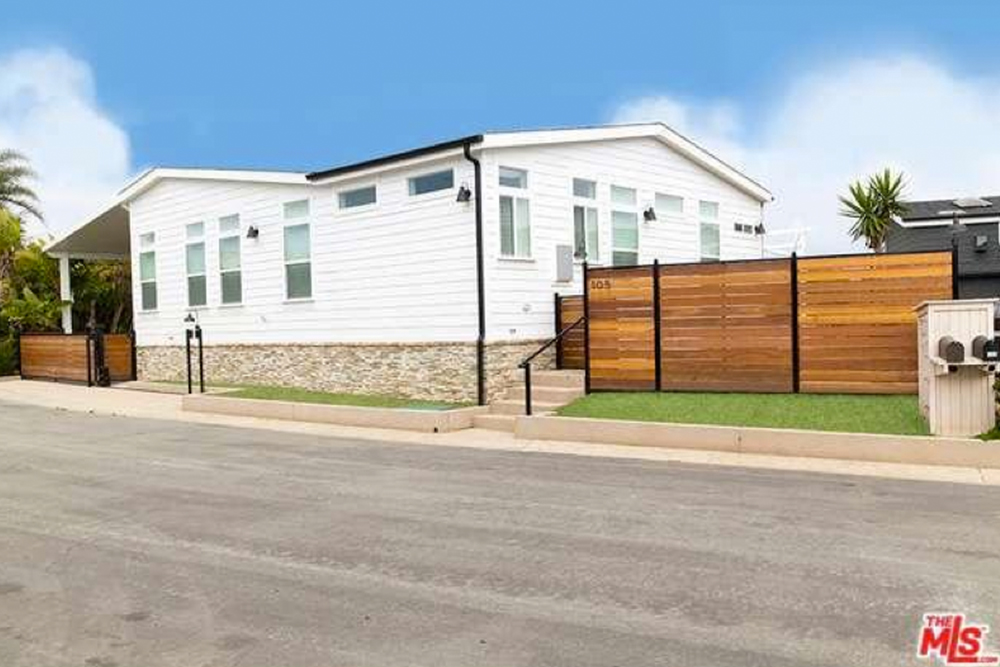 High style at high tide: $1.695 million, 29500 Heathercliff Road #105, Malibu, CA 90265
This newly built four-bedroom, three-bath mobile home has an interior so crisp and cool that, if not for the proximity to Zuma Beach, you might never want to leave. You could stay in, and just admire your Carrara marble countertops and dual master walk-in closets, or even lounge on the oversized deck, but someday you'll probably want to actually head down to the beach (instead of just looking at it).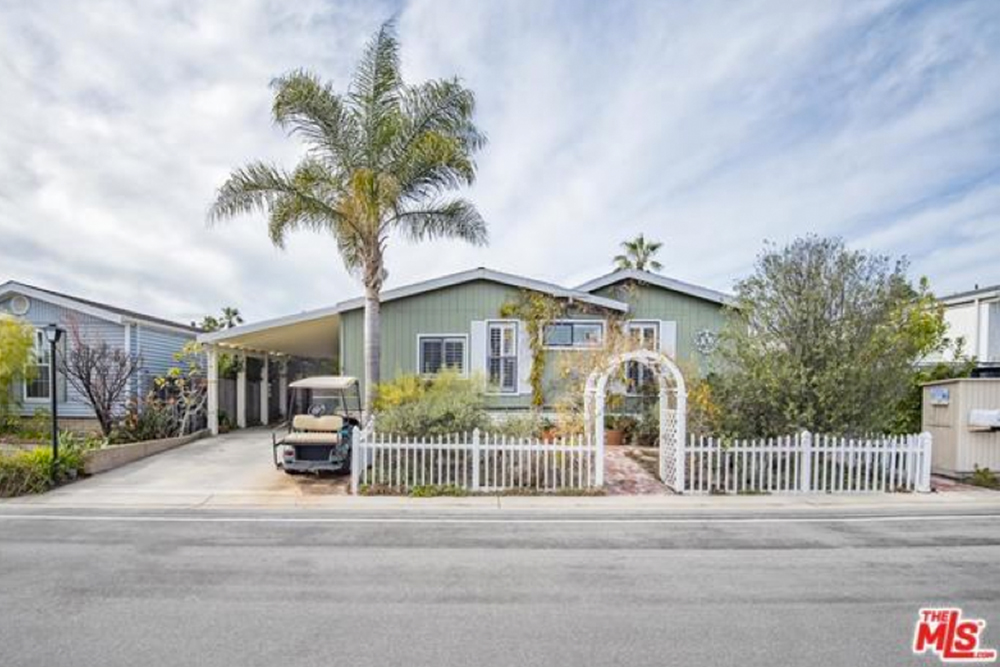 Views and value: $645,000, 29500 Heathercliff Road #288, Malibu, CA 90265
Live the California indoor/outdoor lifestyle in this charming double-wide with a fireplace, built-ins, and peekaboo ocean views. For the location, you can't beat the price, especially when you factor in the newly remodeled kitchen and an airy open floor plan — not to mention a large spa on the deck.